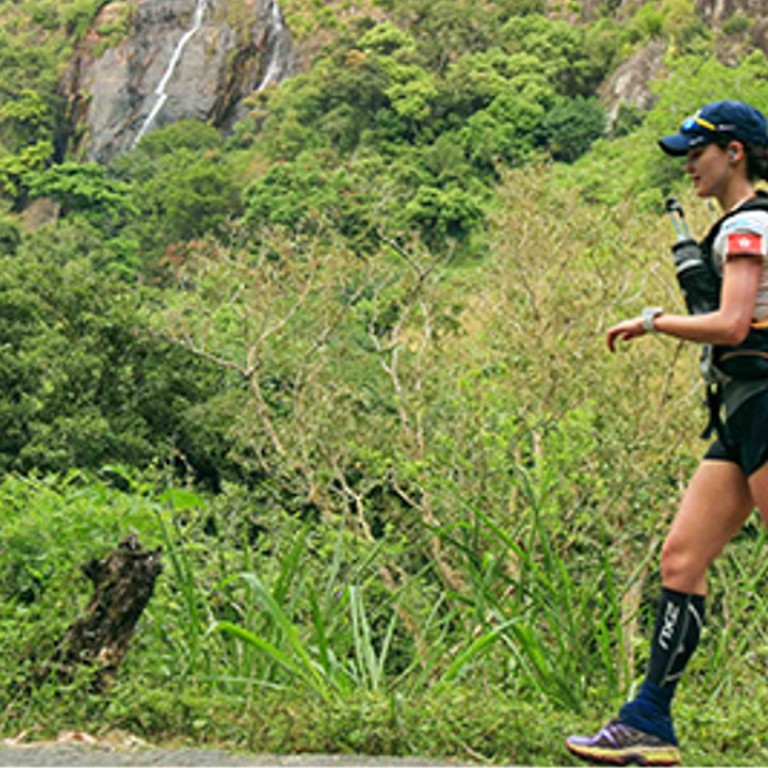 'You should never feel bad after a run': ditching the data for Hong Kong's 298km non-stop ultra marathon
Sarah Pemberton, the youngest woman to tackle the Hong Kong Four Trails Ultra Challenge, has thrown out her training plan as she sets her sights on the event
With so many tools and apps available to runners, training can be more efficient than ever. But focusing on training plans began to suck the fun out of running for Sarah Pemberton.
"I took a break from structured training because running became something I had to do at a certain pace and time," she said.
Pemberton, 24, is from Hong Kong but lives in the US where she is studying to become a lawyer.
She is the youngest woman to take on the Four Trails Ultra Challenge (HK4TUC) – a mammoth 298 kilometre event that links up all the major trails in Hong Kong.
Runners are not allowed outside support on the trails but can be assisted when travelling between the routes. There are no check points as they complete the MacLehose, Wilson, Hong Kong and Lantau Trails.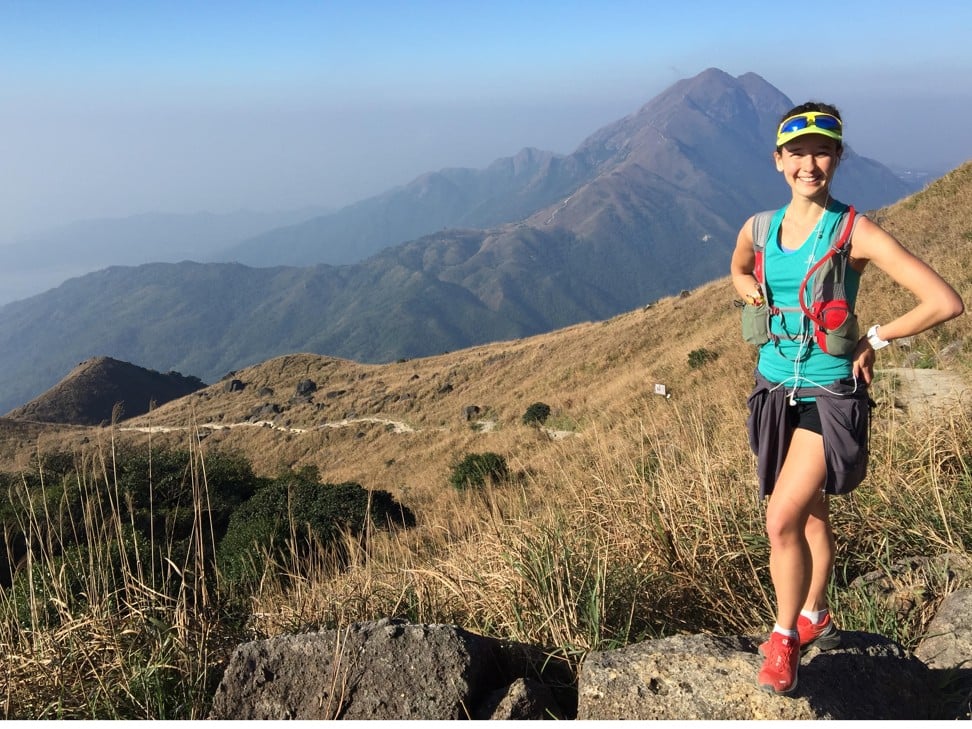 "Finishers" reach the postbox in Mui Wo in under 60 hours, while "survivors" make it to the end in under 75 hours.
"Running in under 60 would be amazing, surviving would be a success and not finishing would be a failure," Pemberton said.
"Being away from Hong Kong is a disadvantage as I can't check out the junctions, the under passes and the trails. But on the other hand, I'm not bored of the trails yet."
To achieve her goal, she has ceased to write down the details of her runs or time her training.
"I don't think you should ever finish a run and feel bad about that run. I got to a place where I was finishing a run, feel good then looking at the stats and feeling bad," she said.
The HK4TUC has come at the right time for her – just as she is trying to focus on her love of running, Pemberton has entered an event which is focused on going back to basics.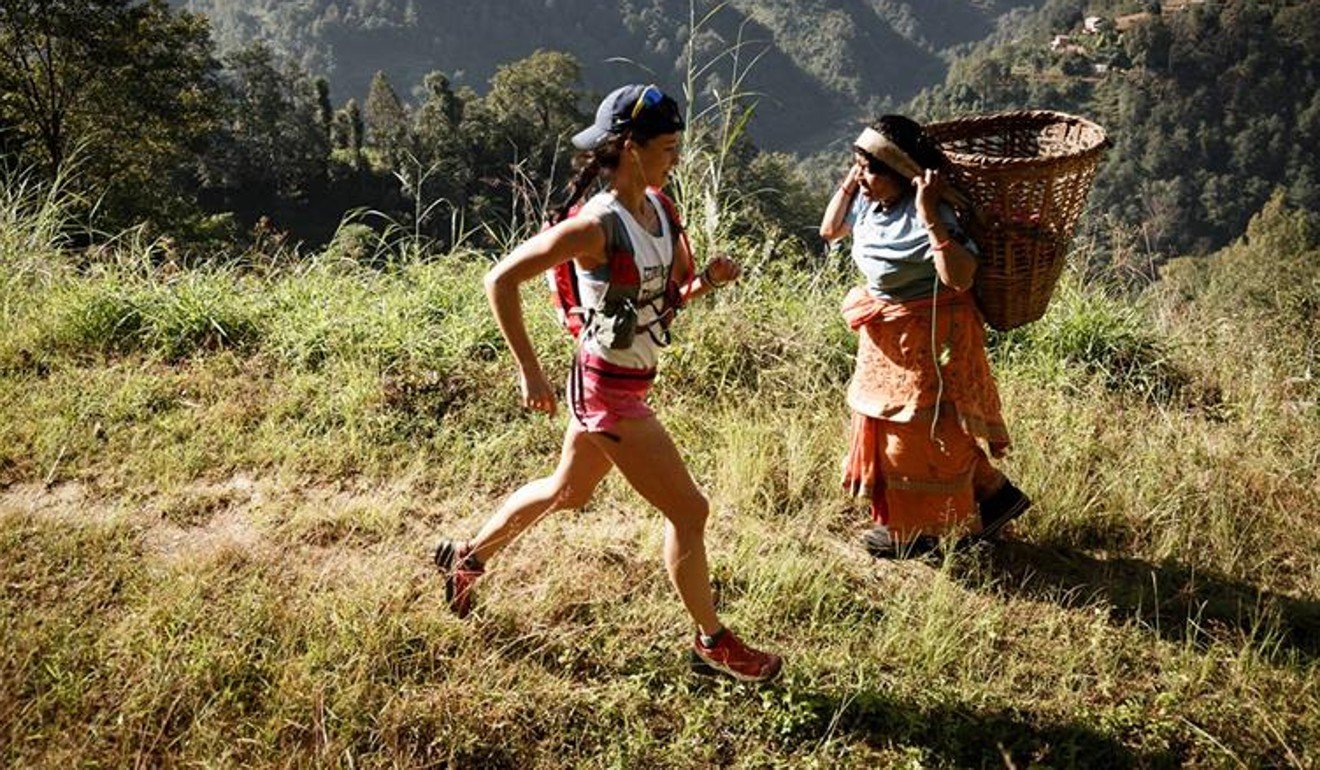 It is free to enter, but applicants are required to write an essay outlining why they want to run 298km non-stop.
Organiser Andre Blumberg, who insists the HK4TUC is not a race, accepts people who have little chance of finishing over fine-tuned athletes if they have better motivations to take part.
Last year was the first year anyone finished in under 60 hours – Tom Robertshaw touched the postbox in 53 hours.
He was closely followed by Hong Kong's Stone Tsang Siu-keung in 54:15, with Jag Lanante from the Philippines third in 57:45 and Taiwan's Chiu Wen-hsiao the last of the quartet in 59:45.
WATCH: Breaking 60 Trailer
The event has received greater publicity than normal following the release of documentary Breaking 60 last year. It followed the journey of four runners in the 2017 HK4TUC and was a finalist at the Banff Mountain Film Festival.
Pemberton has seen it once and although she wants to see it again before attempting the challenge, she cannot watch it before bed for fear of the nerves keeping her up.
"I followed the race for a few years and I thought 'I will never do that' but the seed was planted and I began to think I could," she said.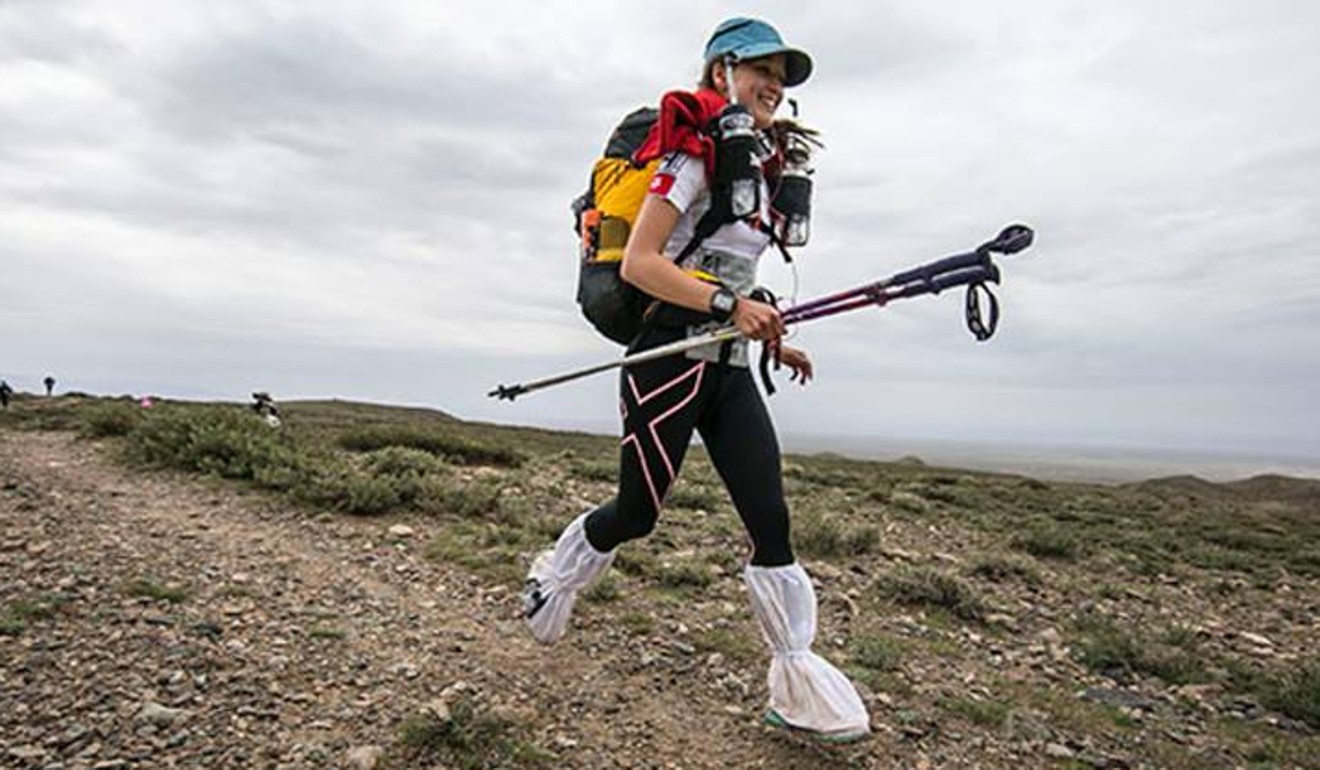 With only two weeks to go, Pemberton has already phoned 2017 finisher Lanante for advice.
"He said if there is anything stressing me out, like food for the trails, sort it out in the next couple of days so you can enjoy the build up," she said.
"[He said to] enjoy the event and the moment, and don't think about how many kilometres are ahead, or how many trails."