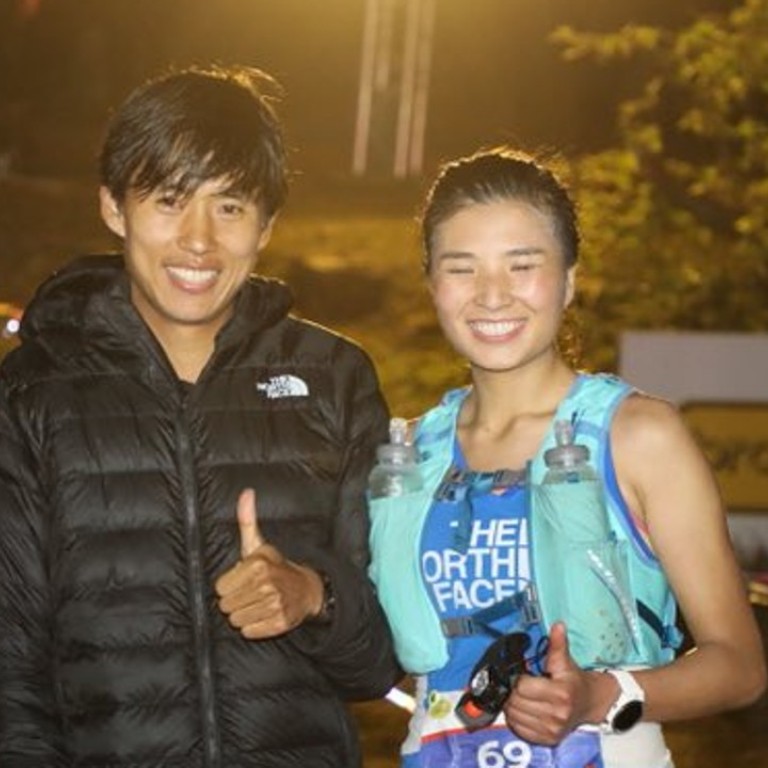 Power couple: HK100-winning boyfriend and girlfriend on a mission to rule the world of ultra running
Mainlanders Qi Min and Yao Miao talk about their agony and ecstasy at the Vibram HK100
One person's misfortune is another's gain, as the saying goes, and that was certainly the case for China's Qi Min at the Vibram Hong Kong 100.
Qi, 28, is now the course record holder and on track to becoming a household name in the world of ultra running.
Like many talented mainland runners, Qi – now back in his native Yunnan province – is a relative unknown to the international running community.
But he shrugs his shoulders at the mention of Frenchman Francois d'Haene and Spain's Kilian Jornet, his potential rivals at this year's Ultra Marathon du Mont Blanc (UTMB), the biggest 100 miler in the world.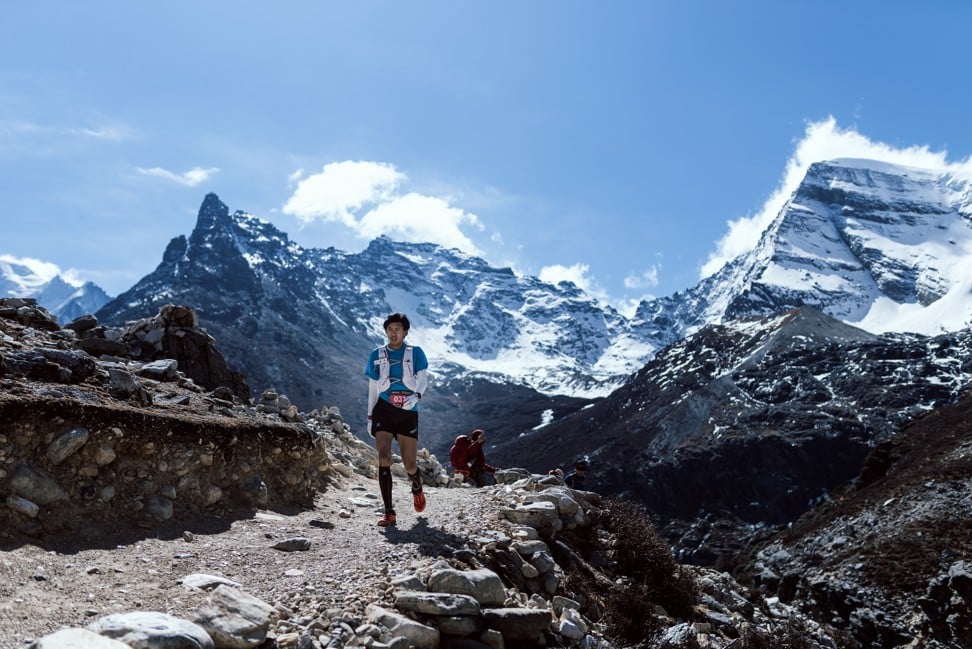 "Strategy? I don't know, but if I were running with one of those foreign dashen [great deity, or a highly respected professional] I would not let him break away from me," says Qi, smiling, over dinner at a Dai cuisine restaurant in Kunming.
"In ultras, there is usually a flat finish at the end. In trail running, nobody can beat my speed on the flat. I don't think those top foreigners can handle it either. I can stick to them all the way and then drop them at the finish."
Qi's confidence is impressive given his humble beginnings.
"I am from a small village in Yunnan, what would I miss there? Planting crops?" he says.
The pool of distance running talent runs very deep in Yunnan. At age 11 and without any training, Qi ran 3,000 metres in a mind-boggling time of nine minutesand a year laterentered the sports school system.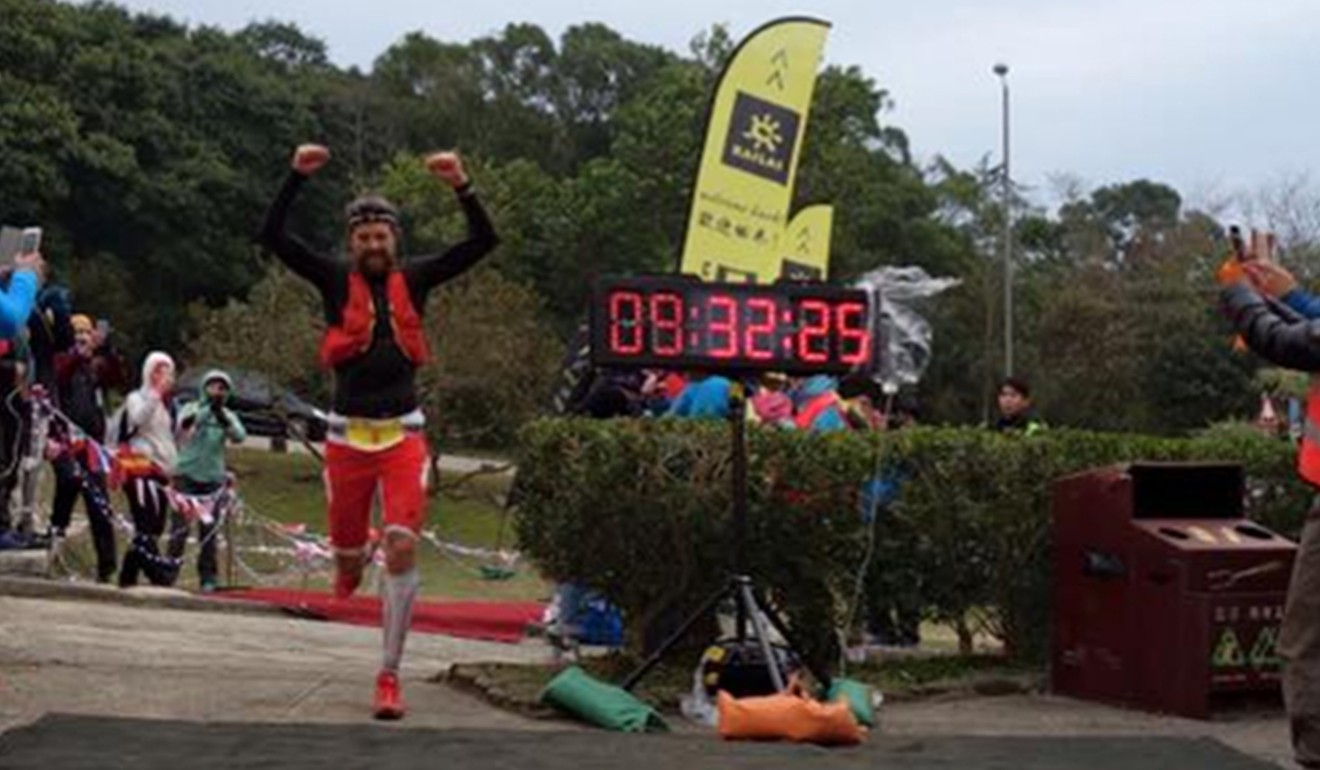 Copied from its Soviet predecessor, the state-run system scanned the country for young athletic talent and then went to work making champions. The most talented went on to the national team, the less so were discarded as they hit their ceiling.
Qi was overlooked and "loaned out" to a different province – Hubei – and dispatched to a sports boarding school.
For most village kids it would be traumatic to be shipped off across China, separated from their family and all alone – but not Qi.
"It was fun," he says. "From that moment, I never went to class. I just trained. I did not learn much culture."
And at university, where Qi graduated from Wuhan Sports College? "Same thing. No lessons, no exams," he adds, laughing. "I did not learn anything. I just ran."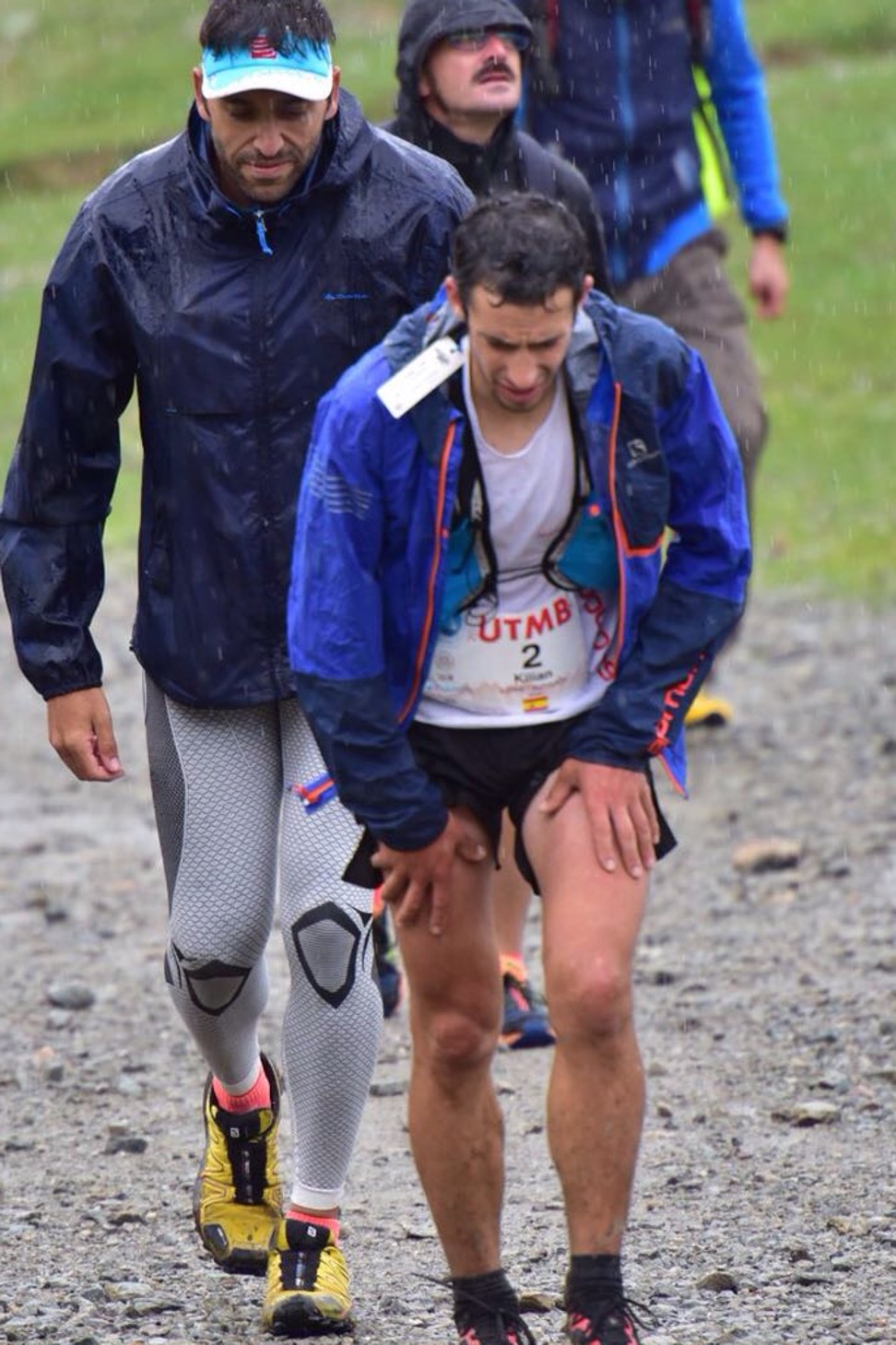 And run he still does, sometimes three times a day, but now as a professional trail runner sponsored by Garmin and North Face.
He is living and training in Dali with girlfriend Yao Miao and Shen Jiasheng, a fellow Yunnanese trail runner and sports system alumnus, both of whom are accompanying him for dinner.
The three run up to 250 kilometres a week, alternating between roads, the Dali University track and trails in the Cang mountains.
The altitude of their runs varies between 1,600 metres and over 4,000m; the routine is one day of hard training, two days of easy running.
The sports school system got a 2:16 marathon personal best out of Qi, good enough for senior provincial level, but not more.
"Relatively speaking, I am not a fast marathoner. She is – she has a 2:42 PB," said Qi, pointing at Yao.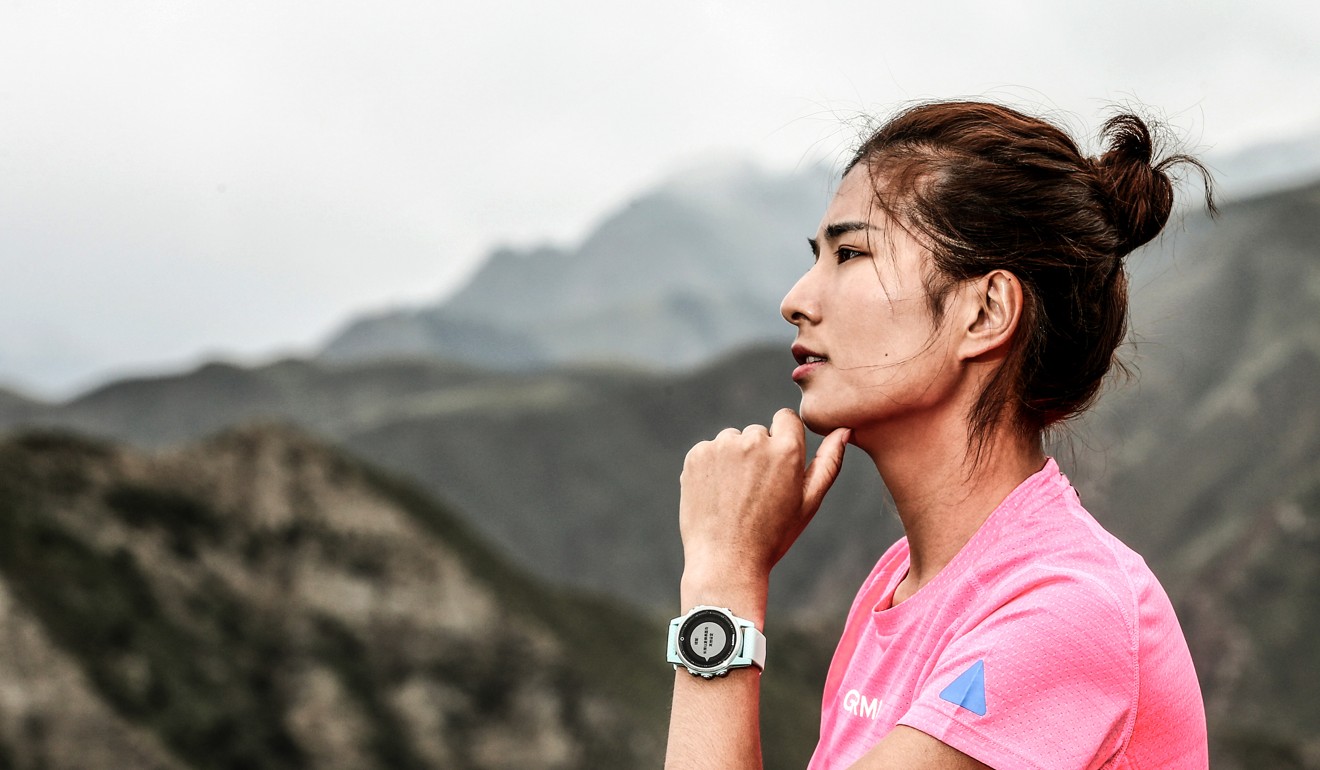 For Yao, a 22-year-old Guangxi native, her HK100 triumph in 10:40 is the pinnacle of her running career so far.
"We were training for me to break the course record, but I did not expect to break it by 40 minutes," she says, smiling.
Unlike Qi, who practically broke off with road racing, Yao still runs marathons regularly – but says she prefers trails.
"Because it is so much easier to win on trails!" says Qi, interjecting, as they both chuckle. "Competition is less intense than on roads, especially for women."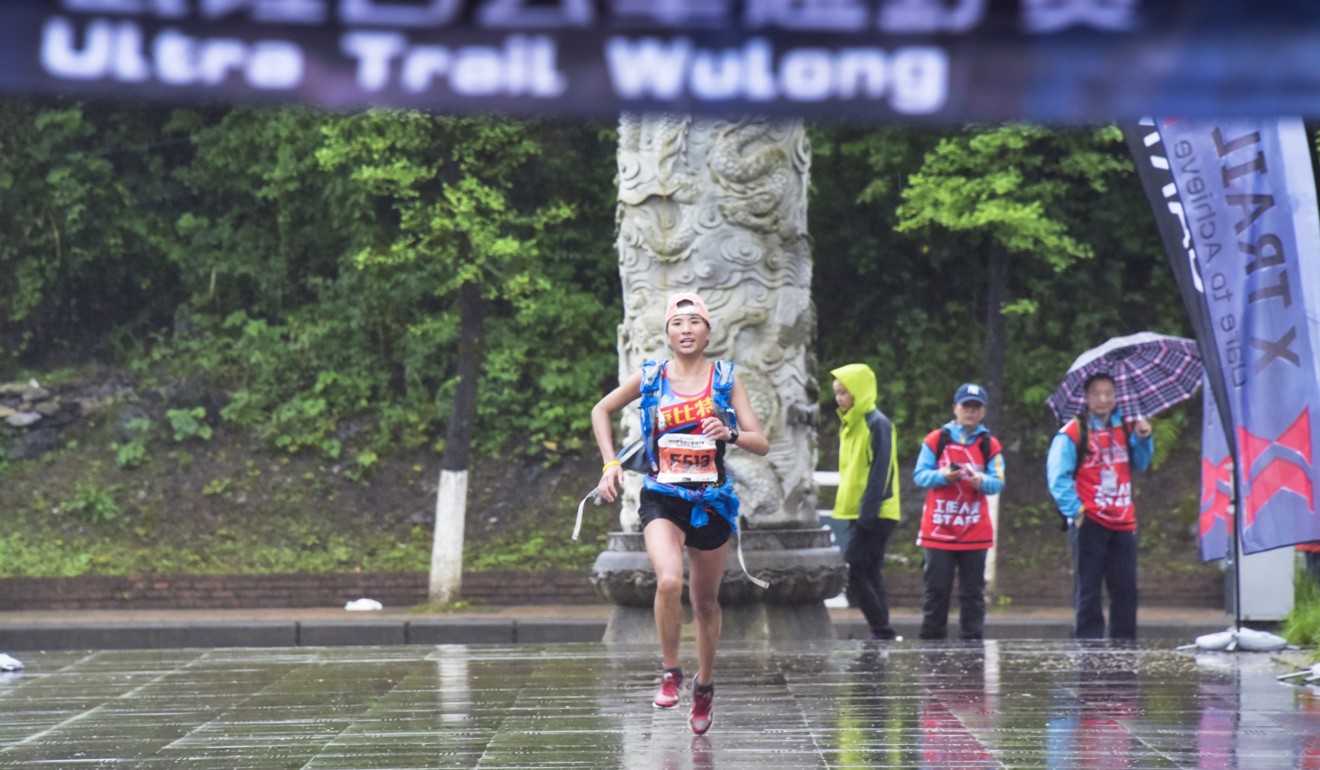 Living, training and racing together does not put a strain on their relationship, at least not according to Qi, who is more Yao's coach than running partner.
"It is simple – I tell her, if you want to win, you run how I tell you and do what I tell you to do," says Qi. Yao smiles in acknowledgement.
Qi switched to trails in 2016 at age 26 , and has steamrollered the competition in almost every race. In the Garmin Xtrail Wulong 100k, he clocked 9:39 on a mountain course best suited for technical hiking, on a wet, cold, miserable day.
But which trail win is he most proud of? "None of them," says Qi, shrugging. Not even the HK100?
"No, especially not HK100," he says. "I did not really win; the first guy was disqualified. I was lucky."
Not even setting a new course record was enough to satisfy Qi.
"I was 15 minutes slower than I planned to run," he says. "The HK100 went very wrong for me – I fell on the 43rd kilometre and then I limped. I also cramped really badly."
Original winner Liang was disqualified after taking a water bottle from a hiker and then throwing it on the ground.
HK100 rules state runners are not allowed to receive outside support. Amid accusations he stole the water bottle, Liang maintains he thought he had permission to take the bottle.
"You cannot do things like that in Hong Kong and expect to get away with it," Qi says. "He will learn."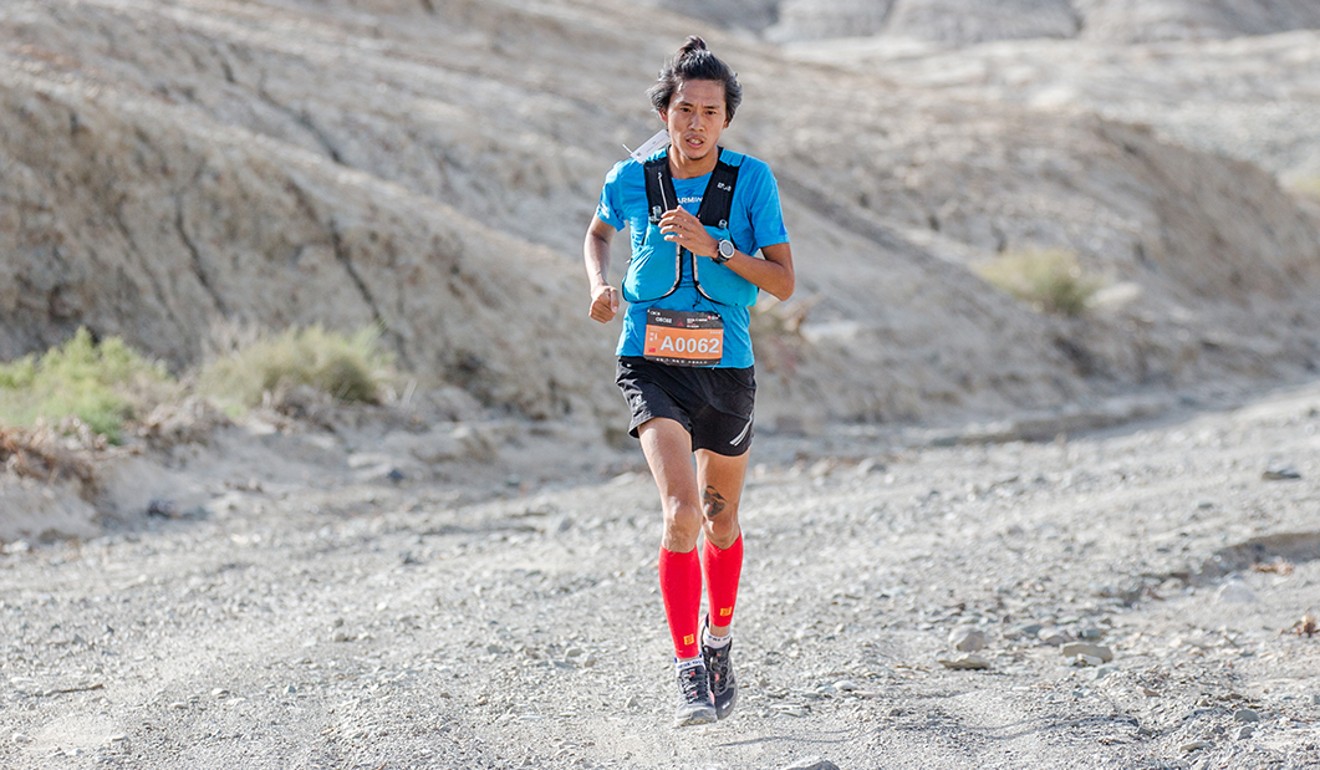 A staunch patriotism as well as athlete's pride are clearly ingrained in Qi's character, as would be expected from a sports school product for whom, since childhood, the ultimate reward for years of back-breaking training was a chance to represent his country.
"If it is not English, it is Japanese or Korean ... I am Chinese, please speak Mandarin!" he posted on his WeChat after he got to Hong Kong.
It all may seem like bravado, but Qi also readily admits to suffering from nerves and having weaknesses as a trail runner.
"I only slept for two hours before Hong Kong 100, I kept reading news on WeChat running accounts, everyone was posting about HK100, about me," he says.
"The more I read, the more anxious I got. I felt pressure from Chinese people to do well. I was really afraid to be dropped by someone during the race."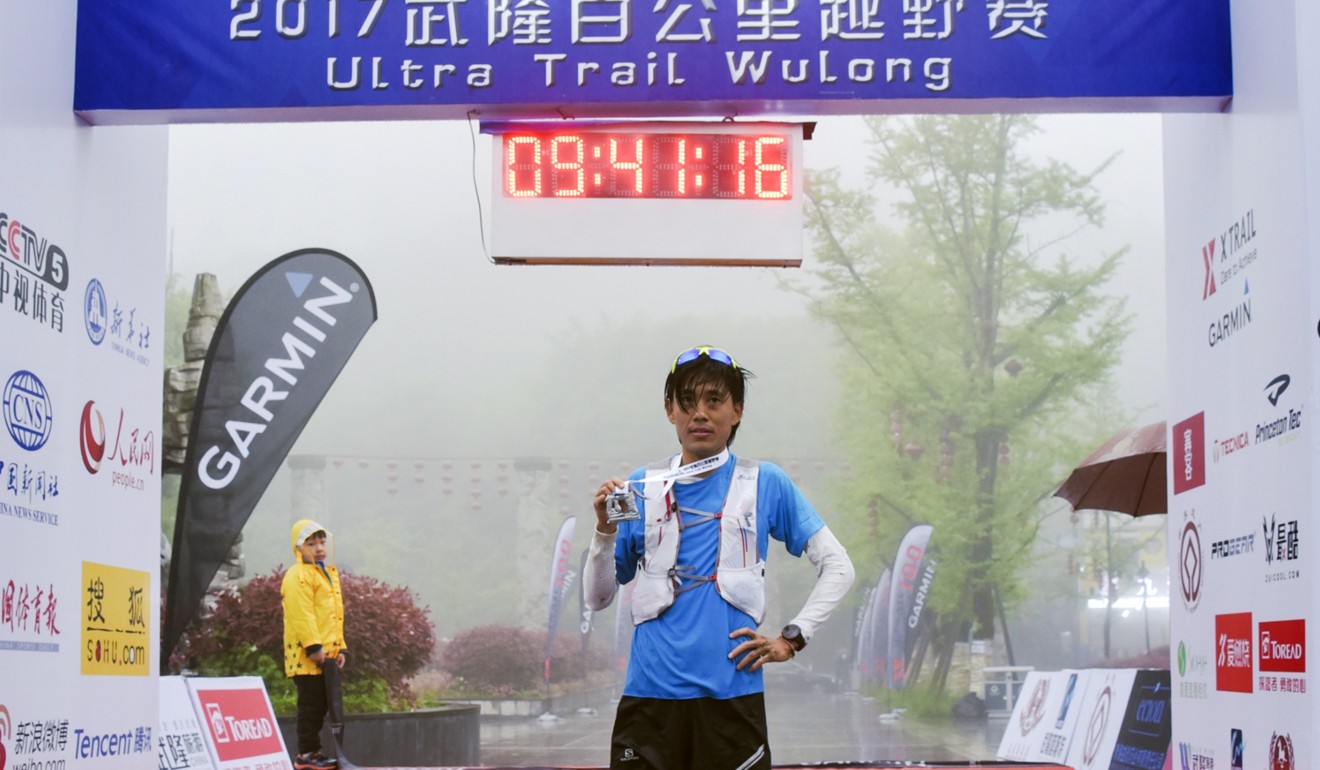 The main aim for this year is the UTMB, which he will train for by running the Gaoligong by UTMB race in Yunnan next month.
Leaving nothing to chance, he is going to the racecourse two weeks earlyto study it, and get used to the climate and the environment.
His meticulous preparation should come as no surprise – for Qi, running 100 mile races is just the first step of the master plan, which is no less than "to dominate every major ultra in the world".
This article appeared in the South China Morning Post print edition as: The ultra power couple