Nia Cooper is on a mission to show that a baby is not a barrier to pushing yourself, and it is not a choice between motherhood and living your life.
The workload of having a nine-month-old daughter is not insurmountable for the 37-year-old, as she won the MSIG Sai Kung 50 in 7 hours and 29 minutes.
As soon as she crossed the line she expressed breast milk.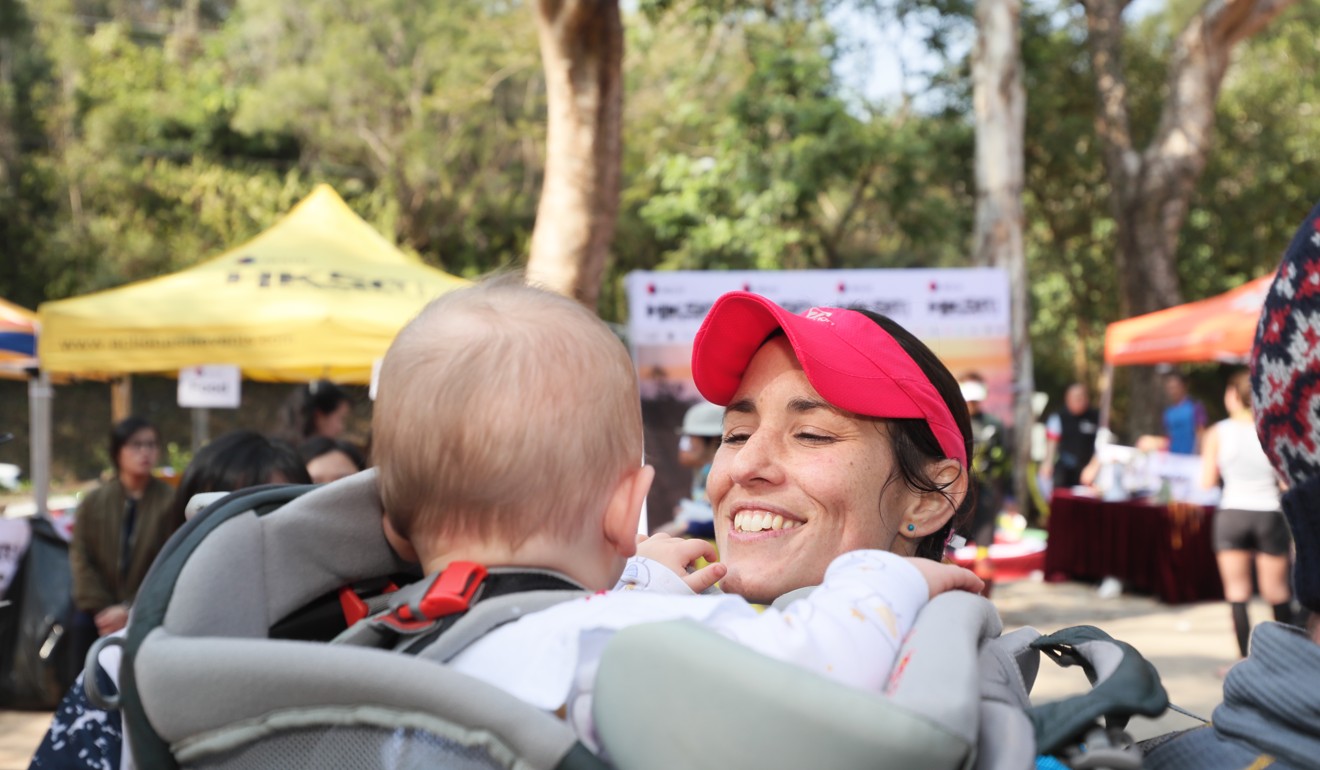 "I want to show women they can still do what they want," she said. "I juggle a lot, and it's hard work, but I do it."
Cooper, from Wales but living in Hong Kong, said she spends time with her daughter and still makes room for work and trail running.
In fact, she came second in the North Face 50 and pumped mid race at check point three.
"I have to plan for my races better than ever," she said. "And I have to pace really well as my body is still recovering from pregnancy."
Her coach, Andy DuBois, and a supportive Facebook group dedicated to breastfeeding has allowed her to maintain balance in her life and a competitive edge on the trails.
"I am so in awe of my body," Cooper said. "Women are amazing."
Ada Tsang Yin-hung, the first Hong Kong woman to summit Everest, came second in 7:35, followed by Angelika Hahn in 7:43.
John Ellis set out for second place in the men's but overtook a struggling Brian McFlynn to win.
"I thought I was racing for second as Brian has been so much faster than me recently," Ellis said. "But he was suffering from knee pain."
Leading McFlynn is never a guarantee, as he showed at the Barclays Moontrekker by coming from far behind to over take all the leaders and win.
"He is so good at pacing," Ellis said. "You can never rely on him to stay behind you. He is very unreliable like that."
The Sai Kung 50 sees runners take on either 12km (7.4 miles), 22km (13.7 miles) or 50km (31.1 miles) around Sai Kung Country Park, battling hills, beaches and roads to reach the end.
McFlynn said he had hurt his knee earlier in the week and when he began to feel it twinge during the race he knew it would be an uphill battle and considered stopping.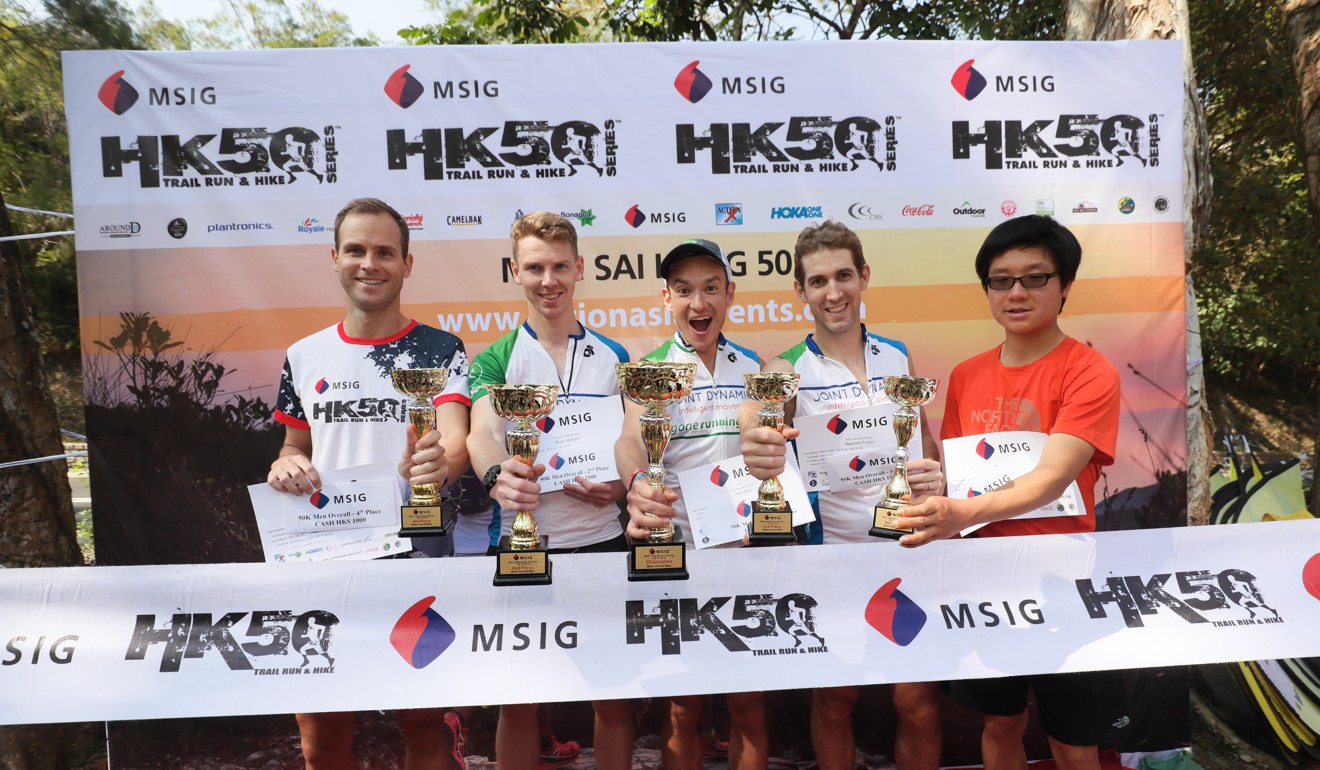 "I focused check point to check point. Then I was in the lead for a while, and that spurred me on," he said. "But i knew at the pace I was going John would eventually catch me."
Ellis finished in 6 hours, 2 minutes. McFlynn's time was 6:16 and in third place was Baptiste Puyou in 6:23.
Meanwhile, Vlad Ixel took gold in the 22km in a time of 1:58.
"After about 5km I had a two-minute lead so I took it easy," Ixel said. "I've learnt that it doesn't matter if you win by 20 minutes or two seconds. The last race I won by 20 minutes I smashed my legs, so i just took it slow."
Stephanie Tung Hui-mak won the 22km women's race in 2:38. She said there was a good mix of trails, beaches and road running.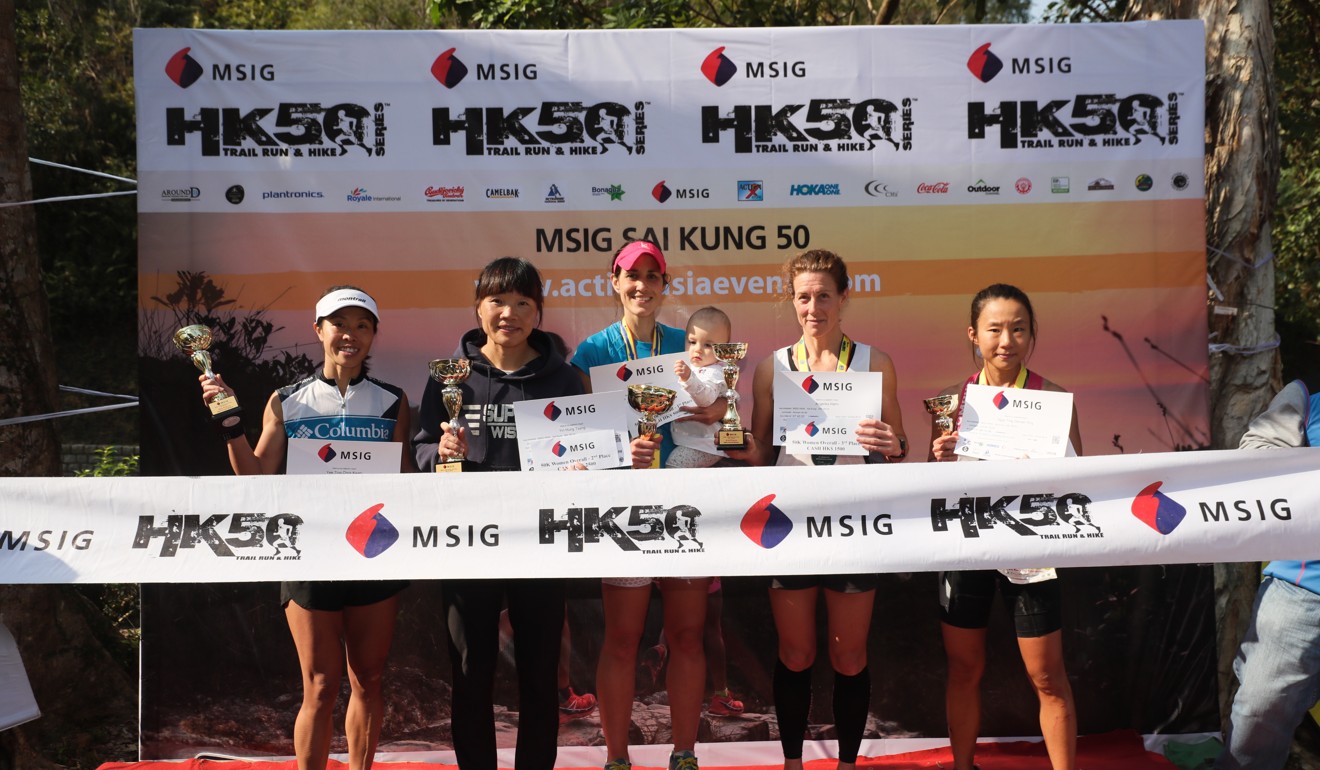 "I was hoping to run sub four hours, so i did not expect to win."
The 12km was won by 17-year-old Charlie Stewart in 59 minutes. It was only his third trail run.
He runs cross country for the Canadian International School and won a 5km race yesterday.
"I run at the weekends for fun," he said. "[but in trail races] you go faster, get better times and it's great getting the prizes."
Mia Bennett was over the line first for the women's 12km in 1:13.