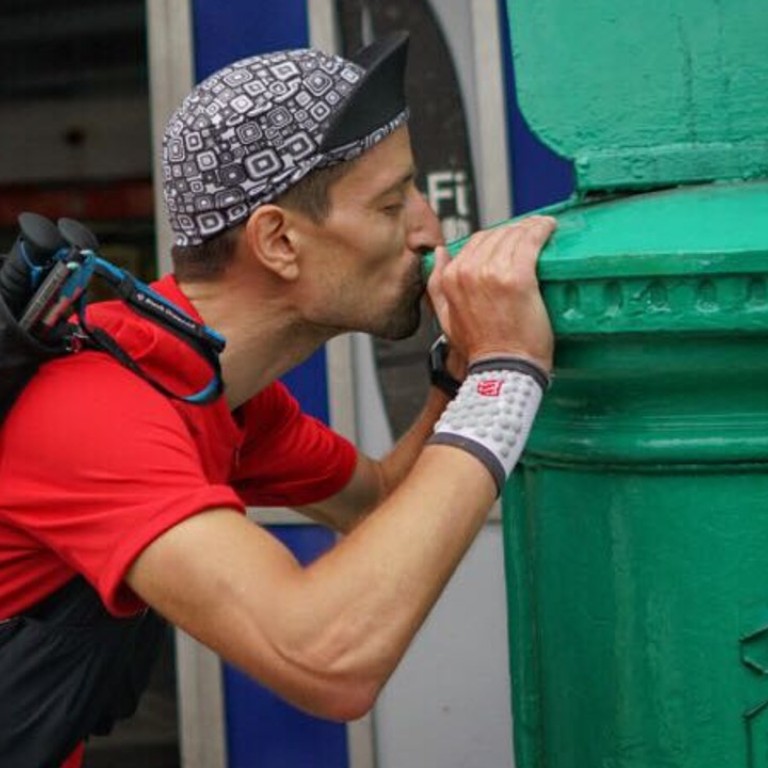 'Sleep demons' for some but Salomon Wettstein rests easy after breaking 60 on 298km Four Trails Ultra Challenge
Swiss runner reaches the postbox in Mui Wo after 56 hours and 14 minutes of non-stop running, becoming fifth 'finisher' in the event's history
Salomon Wettstein became the fifth finisher ever of the 298-kilometre Four Trails Ultra Challenge (HK4TUC) when he arrived in Mui Wo in 56 hours and 14 minutes.
The HK4TUC links all if the major trails in Hong Kong – participants run the MacLehose, Wilson, Hong Kong and Lantau trails non stop with no check points or support, but they are allowed help travelling between each route.
Runners are deemed "finishers" if they reach the postbox in Mui Wo under 60 hours, and are "survivors" if they reach the end under 75 hours.
Friday
was surprisingly hot
and Wettstein began to doubt he would be "breaking 60" – a term popularised by last year's documentary of the same name which brought attention to the event.
"The heat at night turned to mist and cold," said the Swiss, a managing director at Synpulse Management Consulting in Hong Kong.
"With all this misery, I was two hours behind my plan. But there were so many people cheering along the way, it got me back into it.
"It goes to show that on the HK4TUC, you cannot relax or take it easy. Even for an hour or half-hour, you have to be focused the whole time."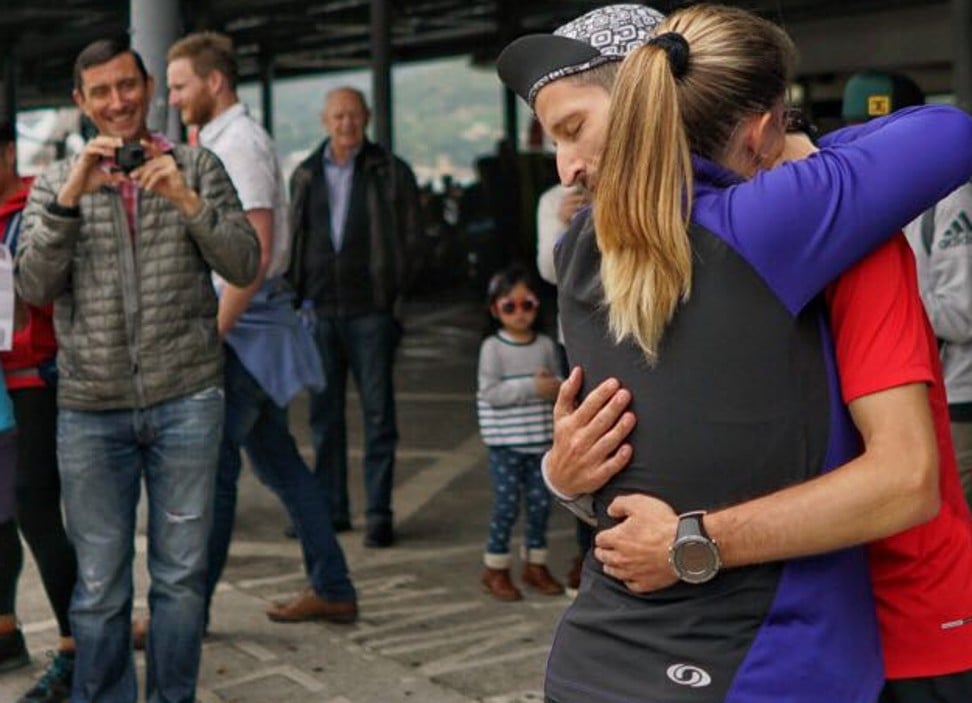 Last year was the first time anyone finished when Tom Robertshaw completed the event in 53 hours.
After Robertshaw, Hong Kong's Stone Tsang Siu-keung came home in 54:15, with Jag Lanante from the Philippines third in 57:45 and Taiwan's Chiu Wen Hsiao the last of the quartet in 59:45.
Wettstein was relieved when he reached the end and said it felt like a great weight had been removed from his shoulders.
"Building up to this, I haven't had a free Saturday in ages," he said.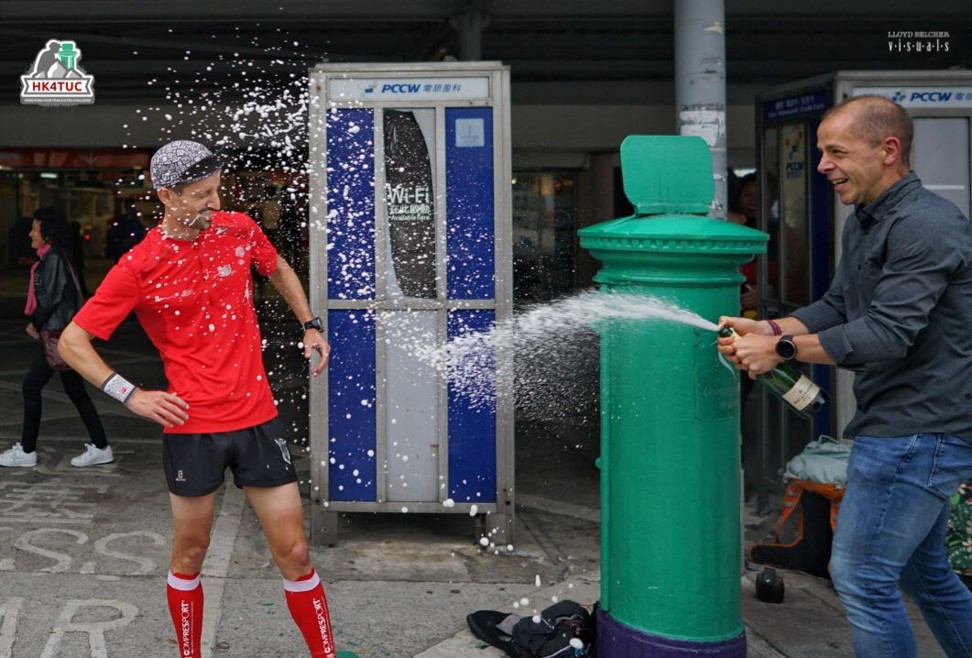 Meanwhile, William Hayward started the Lantau trail at 12.40pm today.
With his 50th birthday just two weeks away, he said the prospect of being the oldest survivor was extra motivation to power through.
But first, he has to run into his third night on the trails.
"Last night I had sleep demons," said Hayward. "I was falling a sleep while running. That's the first time that's happened."
Armed with a Red Bull and the knowledge he is on the home straight, he hopes to limit his time out tonight.
Elsewhere, Abimanyu Shunmugam from Singapore set off on the Lantau trail at 2.50pm.
Despite the massive amount of miles already under his belt, he still had the energy to laugh with spectators and photographers.
"I signed up for this challenge, of course I'm going to be happy," he said. "I've done 228km. Only 70km to go."
A number of runners are still on the course, and will finish or survive in the coming hours.
This article appeared in the South China Morning Post print edition as: Wettstein joins elite club of 'finishers'