It was not until Will Hayward's third straight night awake, when he was on the final 70 kilometres of the 298km Hong Kong Four Trails Ultra Challenge (HK4TUC), that he hit the "sleep wall".
New Zealand's Hayward was one of five "survivors", along with Australian Meredith Quinlan, Lu Ming-chu of Taiwan, Hong Kong's Wong Ho-fai and Abimanyu Shunmugam of Singapore.
Survival is a fitting concept – the HK4TUC links all the major trails in Hong Kong as runners complete the MacLehose, Wilson, Hong Kong and Lantau trail.
They are not allowed support and there are no check points, but can have help travelling between the trails.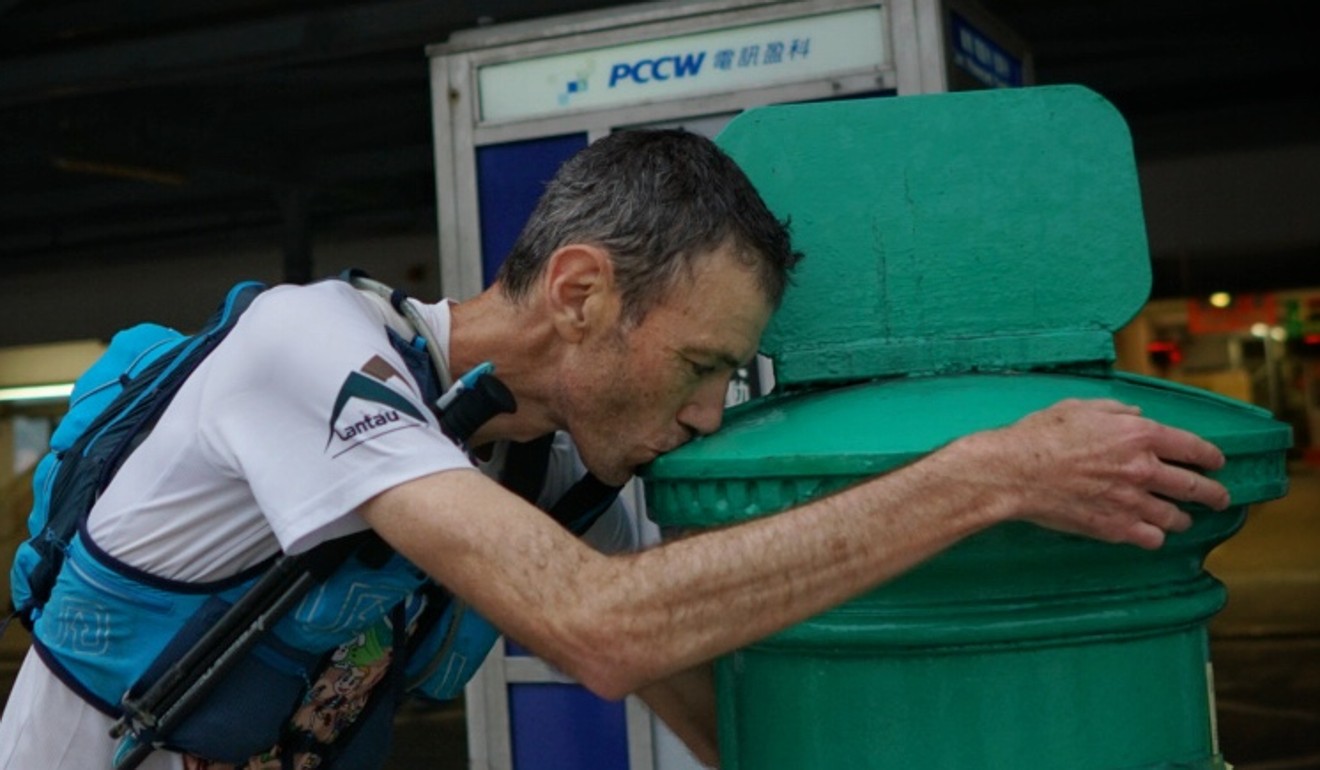 Runners who reach the end in under 60 hours are deemed "finishers", and those that reach the end in under 75 hours are survivors.
This year, Swiss Salomon Wettstein and Thai Phairat Varasin became the fifth and sixth finishers in the event's history in times of 56 hours, 14 minutes, and 57:54.
'Sleep demons' for some but Salomon Wettstein rests easy after breaking 60 on 298km Four Trails Ultra Challenge
The five survivors were then followed by Nicole Leung Wing-yan, who decided to continue despite missing both cut-off times.
For Hayward, it took him 71:51 to reach the end, after mist shrouded the Lantau trail as he entered his third night awake, adding to his delirium.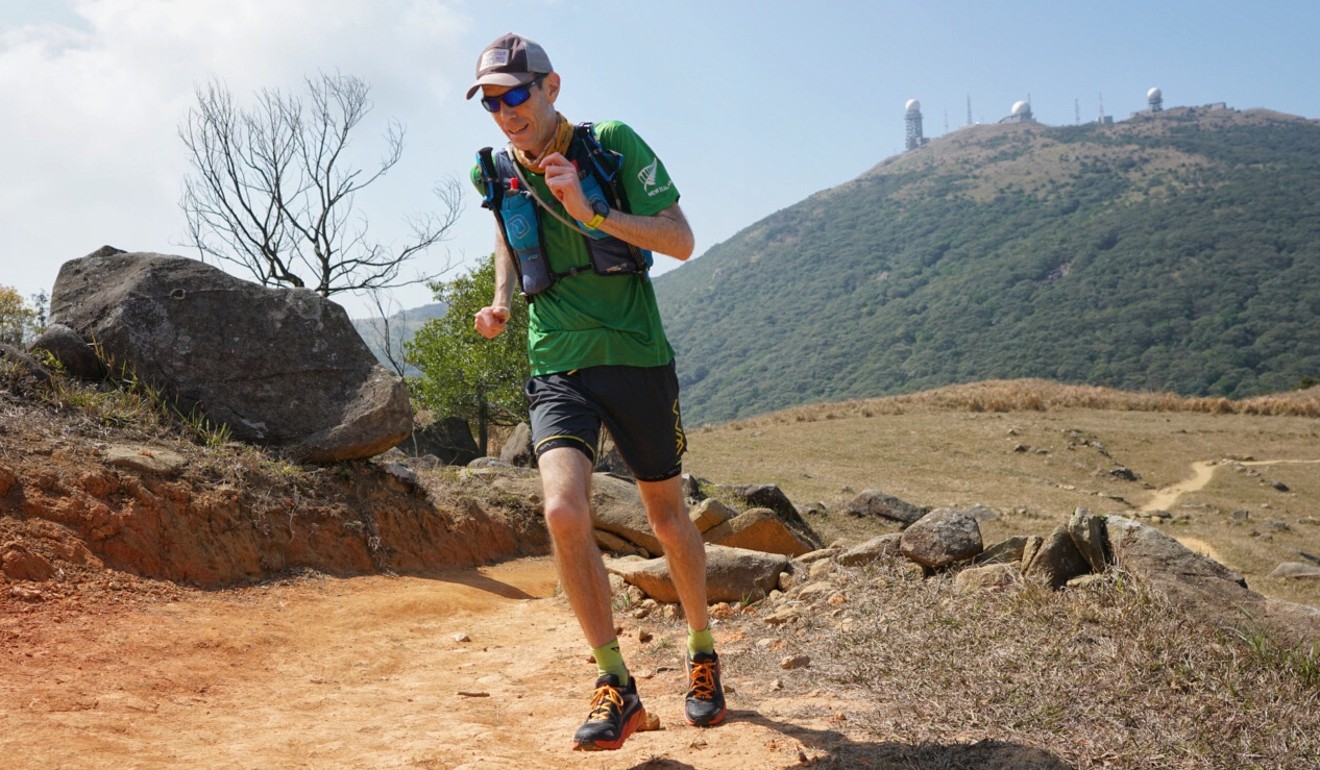 "As I was so sleep deprived I became really disconnected," he said. "I began to hallucinate. I'd see people at the side of the road. I'd get quite close before I realised they weren't there."
Even though Hayward is very familiar with the trails, he began to worry he was going the wrong way.
"I knew it was going to be tough," he said. "But it was much tougher than I anticipated."
'That birthday beer will taste pretty good' – runners celebrate ageing on 298km non-stop ultra marathon
Hayward turns 50 soon and used the race as a marker for his half-century.
"It was a once in a lifetime thing," he said. "And my wife wouldn't let me do it again anyway."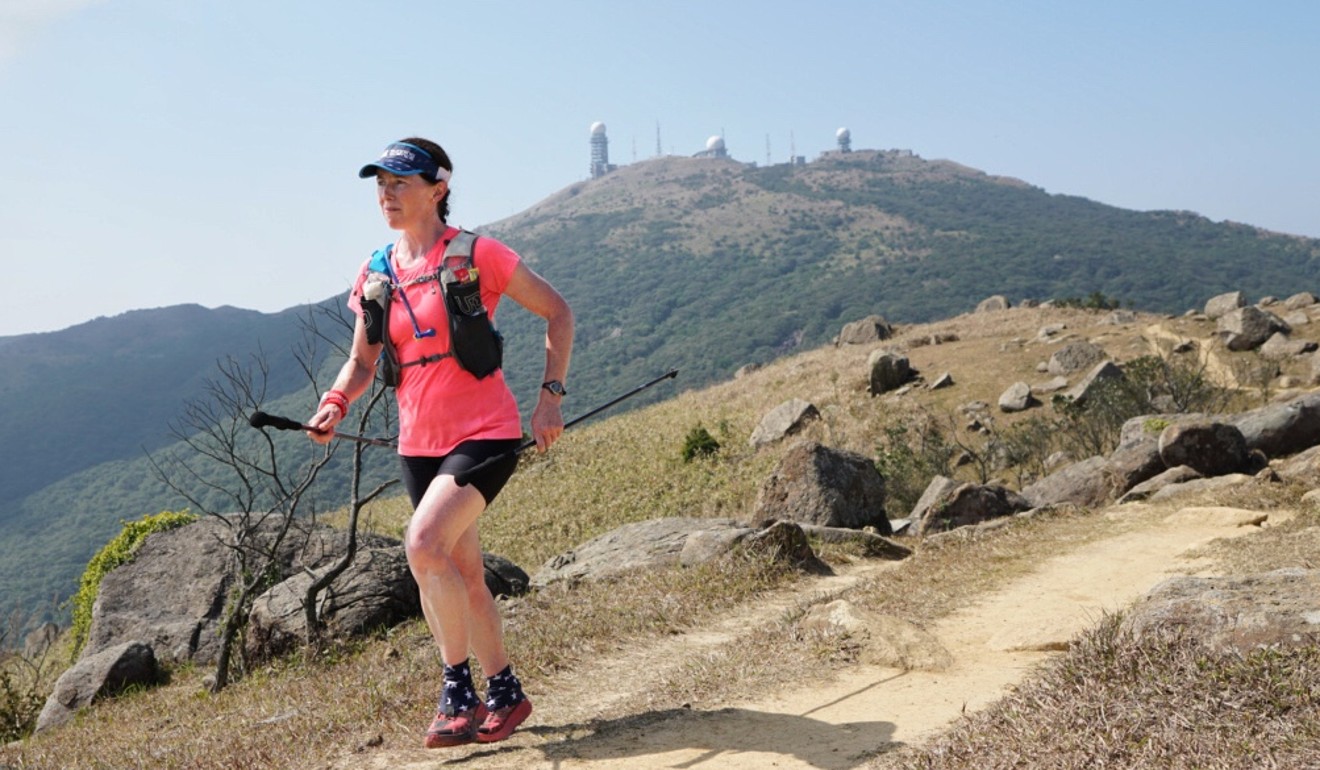 Quinlan's bread and butter is long distance non-stop runs, and she already holds the record for the 223km Larapinta trail in Australia's Northern Territory.
But even she had to battle the nagging desire for sleep so that she could reach the postbox in Mui Wo that marks the finish.
"I took five- or 10-minute naps by the side of the trail," she said. "I was having dreams, even in those short naps, and then was woken by my alarm.
Horrible heat and misty mayhem take out 18 runners on 298km non-stop ultra marathon
"I'd just be at the side of the trail where no one could see me or they might think I was dead."
Quinlan finished in 66:50, but even though she was the fastest survivor, the final section was brutal.
"I went very slowly up Lantau Peak and Sunset Peak," she said. "I thought I was home and dry and then suddenly, you have to climb Lantau."
Quinlan thinks it is hard for others to relate to the experience because it is so difficult, but she is considering doing it again.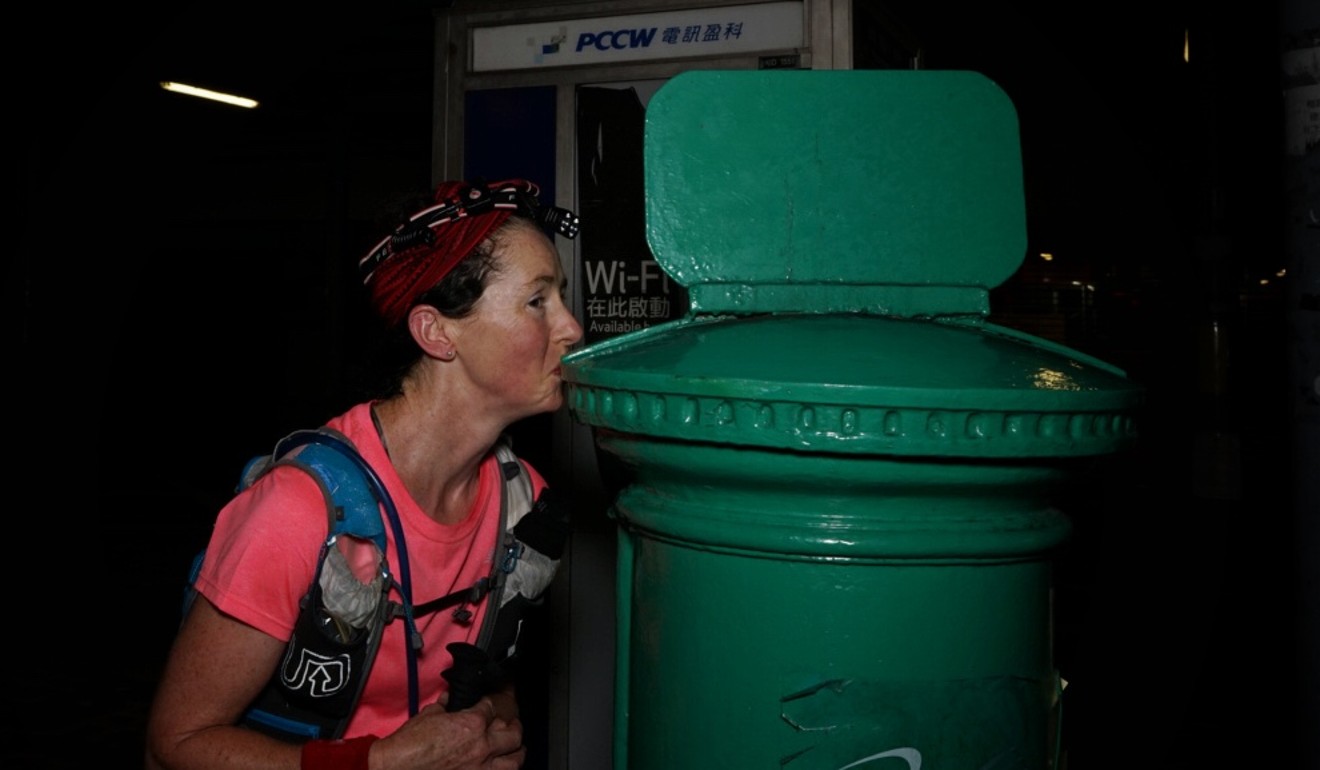 For Shunmugam, the feeling of elation after reaching the end with Hayward will be hard to match.
"It was a monster challenge that really pushed me – on the Wilson Trail, I had blisters on my arse and groin, I could barely run," said the Singaporean, whose support team came and applied cream.
'You should never feel bad after a run': ditching the data for Hong Kong's 298km non-stop ultra marathon
When he reached Lantau he was smiling and joking, as though he was not 228km into a 298km run.
"I thought if I reflected the pain on my face, I wouldn't be able to do it," he said.
Given Shunmugam is from out of town, he was not as familiar with the trails as others and wasted a bit of time navigating, but he hopes to return to improve his time now he is a bit more acquainted.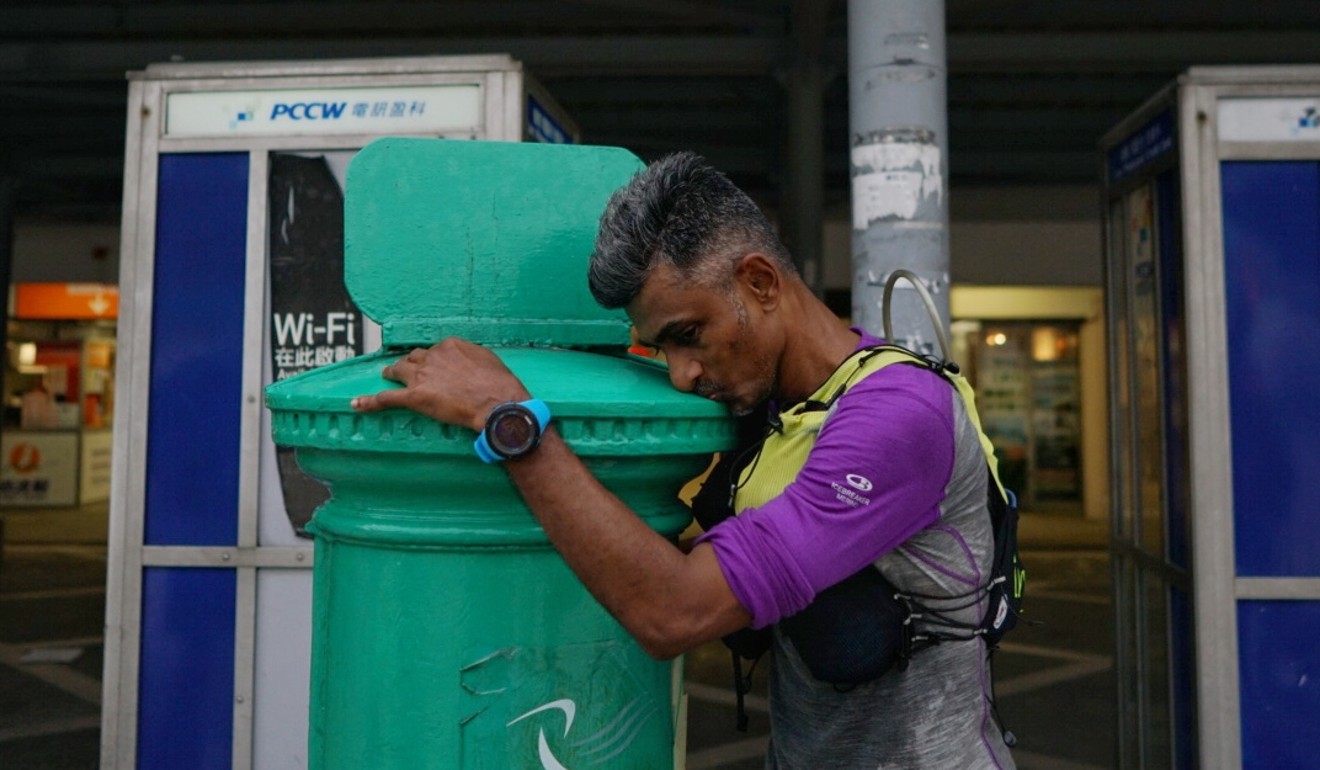 The first day of the race was also surprisingly hot, and it felled 18 of the 28 runners before they reached halfway.
Lu, who finished in 73:42, said the horrible heat almost made her stop before she adjusted.
"Later, I ran more smoothly," she said. "The fourth trail was full of fatigue, but I knew I could complete the race."
The final survivor was Wong. He reached the end in 74:04, but also found the weather affected his performance, with the heat from day one followed by cold and mist during the first night.
"It was like running the four seasons on the four trails," he said.
'Pain is a guarantee' but vegan runner shows anyone can do the amazing on 298km non-stop marathon
Many of the participants struggled with hydration because the government had removed plastic water bottles from the vending machines.
"I bought my filter to drink from taps and streams, so it was not a problem," Wong said. "But food was very challenging on the MacLehose."
The first 100km did not pass many shops or restaurants either, and Wong is a vegan so it is hard to plan for meals en route.
Given the crazy weather conditions he is happy with his time, and for now is focusing on other running projects.
"But I wanted to 'break 60'," he said, referring to a term made popular by the HK4TUC documentary Breaking 60. "I'll be back."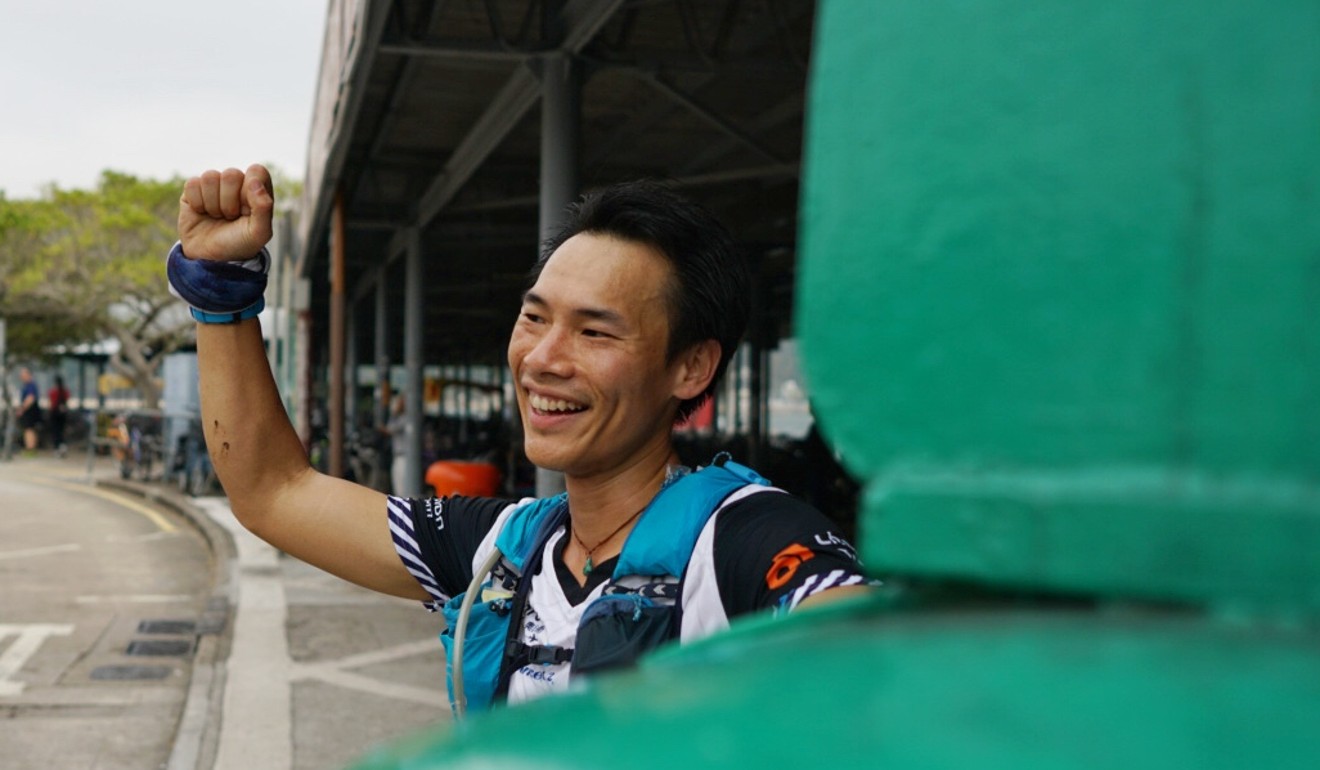 Perhaps, in a way, the most impressive performance was from Leung.
With the cut-off times gone, officially being marked down as "retired" and with a blister on her foot since the Wilson trail, she had every reason to quit.
'I can cry if I want to, but I will finish' – who puts themselves through 298km of non-stop running … a third time?
Her emotions spilled over when she reached the saddle between Lantau and Sunset Peak.
"I sat in the middle of the hill and cried so hard, because I knew I was almost to the finish," she said.
"I believed I could finish it. I never thought of quitting the trails even thought I knew my pace kept dropping.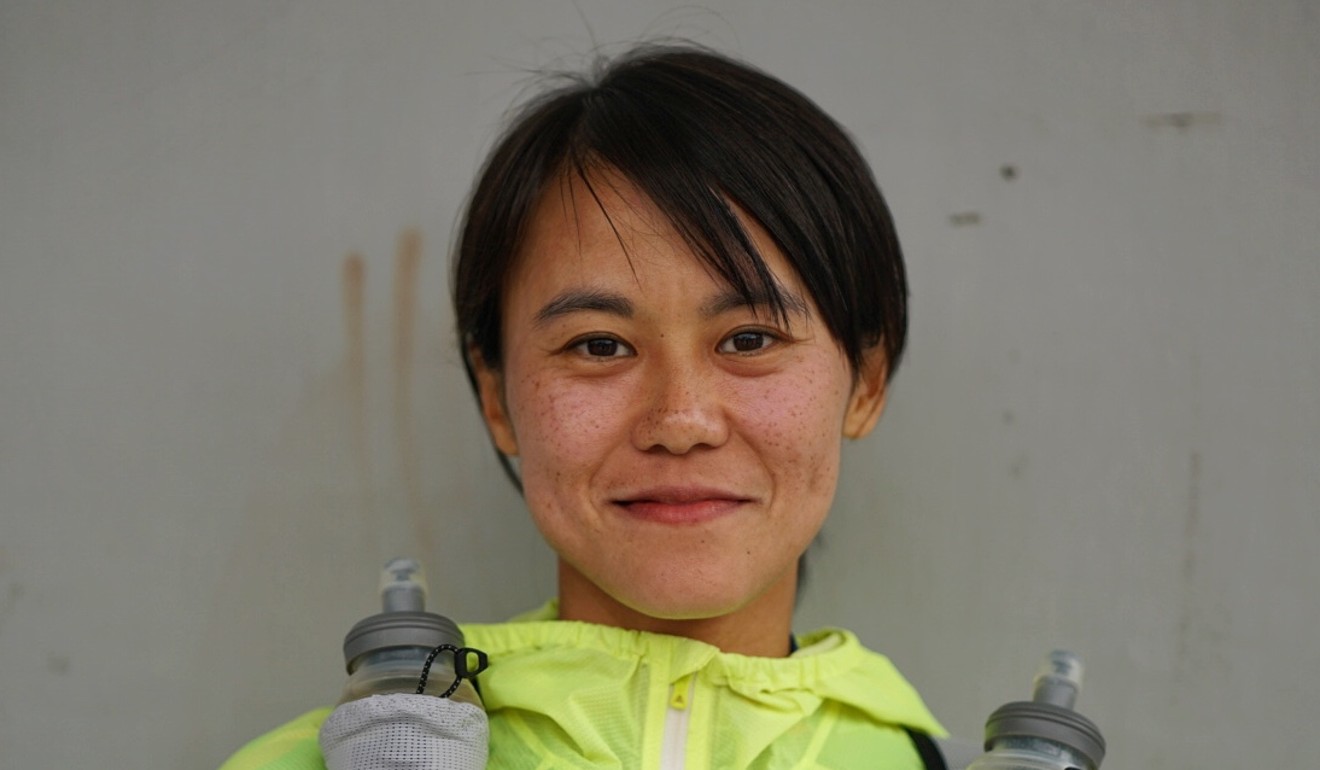 "I promised myself I must get back to the green postbox no matter what time it will be," she said. "I did not care and no one could stop me at that moment unless I decided to stop by myself."
Leung said she would keep going even though no one knew what she was doing with the event officially over – but the tracker was still live and the trail running community became inspired by her tenacity.
By the time she reached the postbox in 83:10, she had a crowd of enthusiastic supporters waiting for her.
"It would be crazy to do it again," she said. "I need to check if I am crazy enough."