The TransLantau 100km ultra marathon was the target of an "organised attack", claim organisers. Runners became lost and confused when they reached junctions where the markers had been removed.
"It was a well organised ambush by a group who was removing the markings just after our forerunners [who conduct a final check of the course] left," race director Clement Dumont said.
"They were placing markers onto different trails to ensure the participants go in the wrong direction."
Dumont identified the problem and sent out volunteers, but the saboteurs were relentless and Dumont had to remark one section four times.
"We were fighting with a group who knew exactly what they were doing and it was hard to anticipate all their moves," Dumont said. "We had to place marshals at some critical intersections."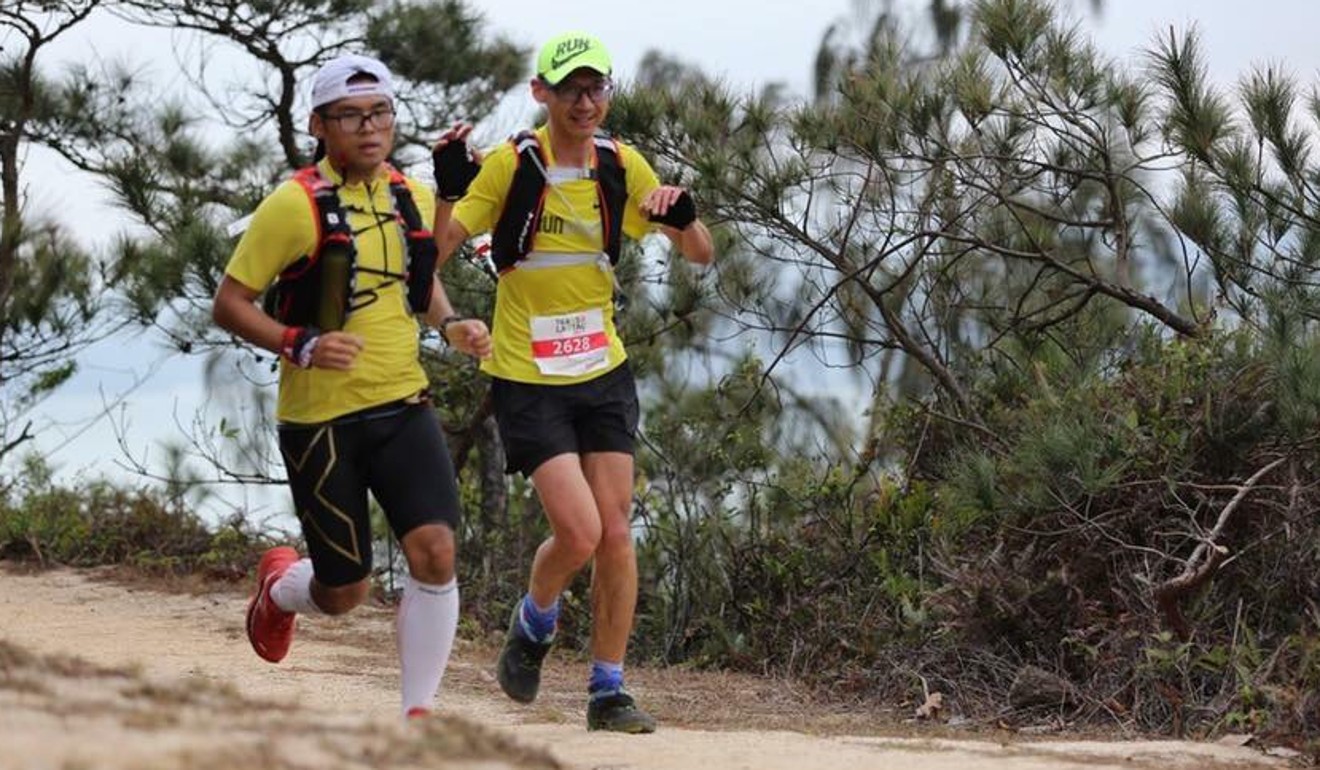 The persistent nature of the marker removal indicates it was organised, but missing markers is a problem every race director faces in almost every race.
Usually one or two markers go missing either because someone moves them while "tidying" the trails or a lone disgruntled hiker just happens to see a marker and takes the opportunity to pull it down.
Race director Michael Maddess said he once found a tourist group wearing the ribbons that were marking the route and commenting on how pretty they looked.
"We have caught people," Maddess said. "And it is not just teenagers looking for a kick. It can be 50- or 60-year-old men and women who don't want to make the effort to read the writing on the markers saying it is a race. They just think the trail should be clean the whole time."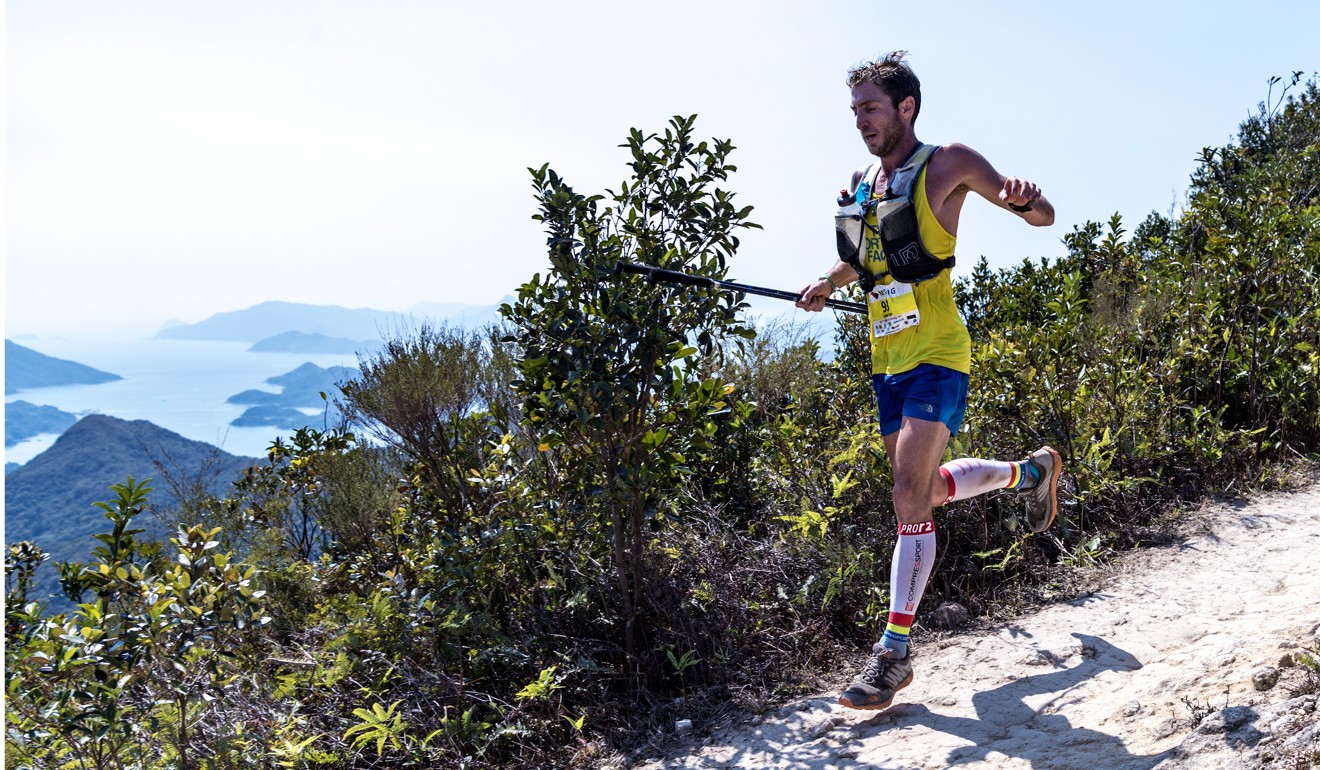 Steve Carr, who co-founded RaceBase and organises the 9 Dragons ultra marathon, said there were groups of villagers opposed to races passing their settlements and near graveyards.
In 2013, Sai Wan villagers blocked the Oxfam Trailwalker in protest at the government's plan to include their enclave in the country park system.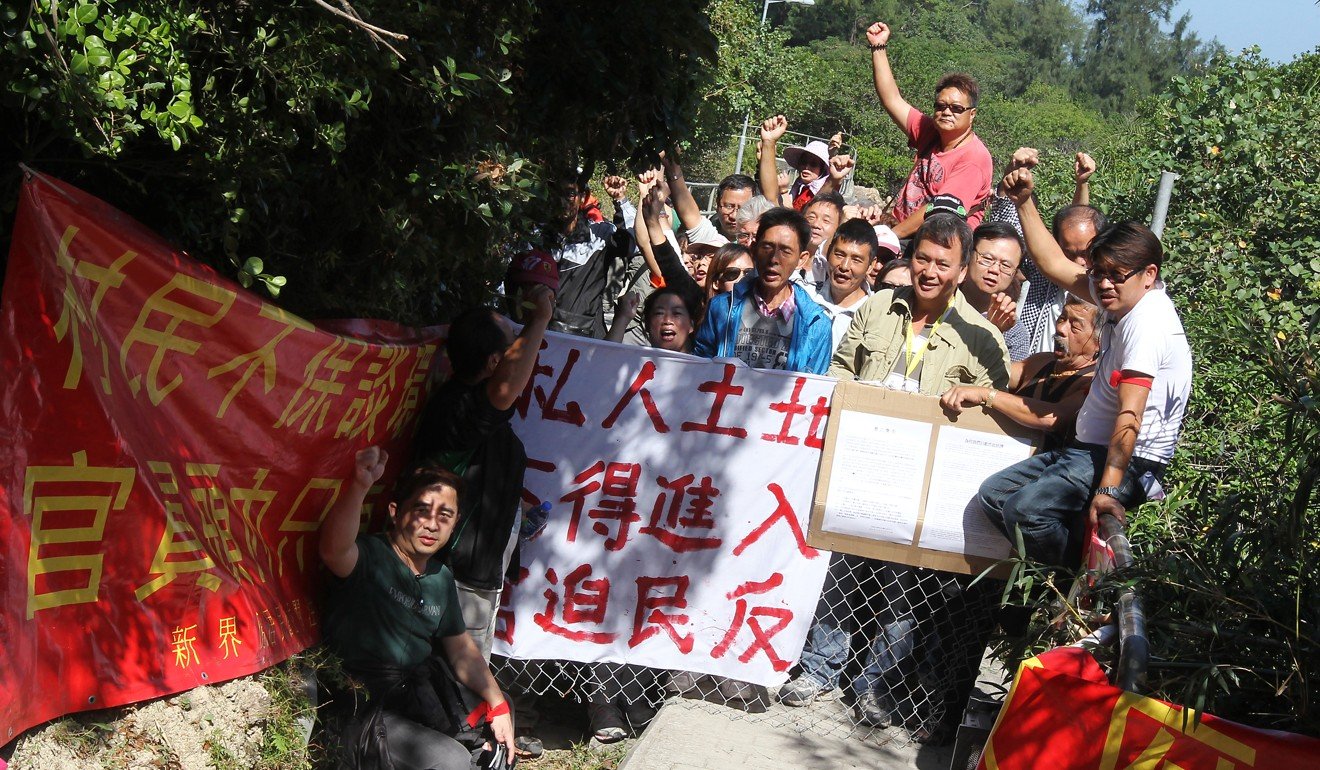 Hiking and trail running have seen exponential increases in popularity in recent years, and trail runners do not have any more right to the paths than inhabitants or other recreational users.
Oxfam Trailwalker hiking event blocked by village protest
But many race organisers believe the increasing friction is unnecessary. There are plenty of trails to go around, they said, but the Agriculture, Fisheries and Conservation Department (AFCD) assign permits for races and have ceased to allow races on 'unnamed trails'.
So, hikers are using the popular routes, such as the MacLehose and hundreds of trail runners are charging past them.
Maddess said: "It's ludicrous to have some of the fastest runners in the world running towards weekend trekkers coming up from Tai Long Sai Wan [in Sai Kung Country Park]. It makes no sense when there are 30 or so other options around there."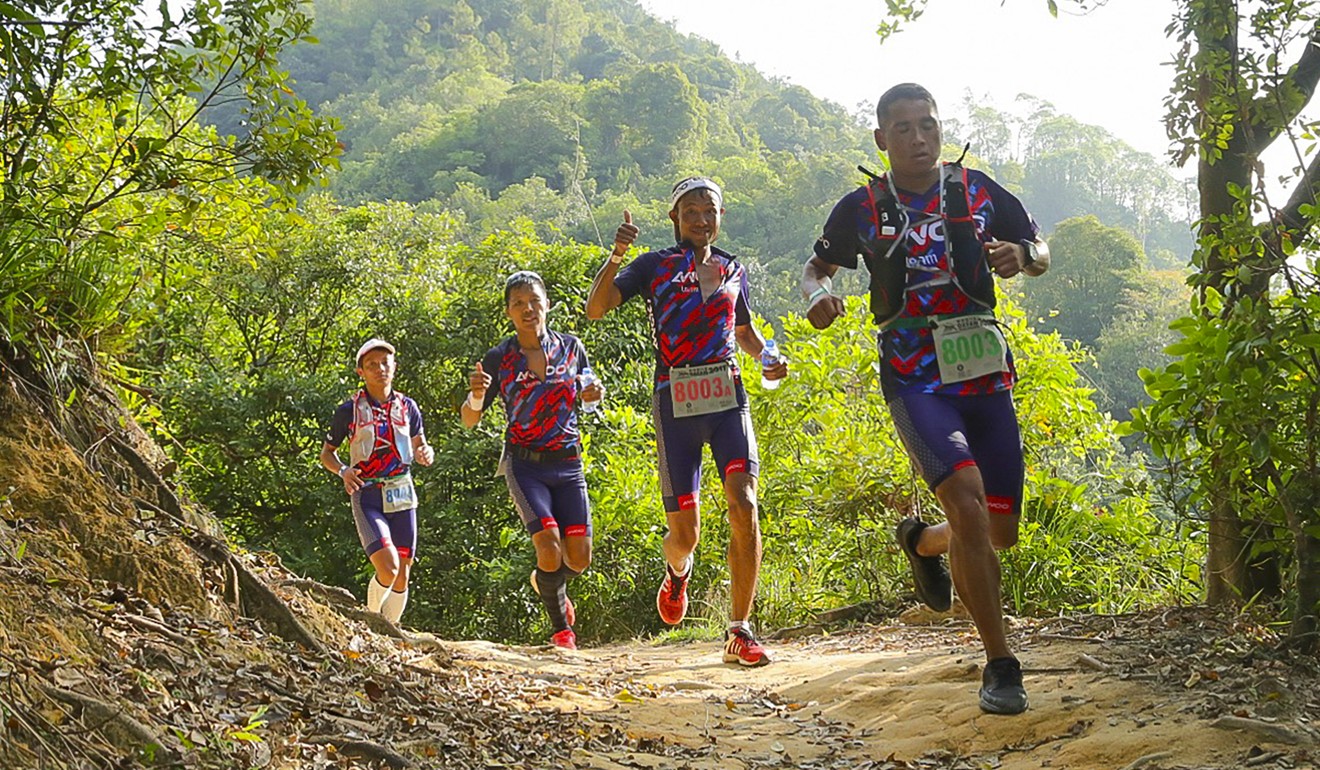 The AFCD told the Post it avoided allowing the use of unnamed trails to protect runners from danger.
"After construction of hiking trails, regular monitoring would be conducted by AFCD staff and maintenance works, such as soil erosion control and reconstruction of steps, would be carried out as and when necessary," a spokesperson said.
Soil erosion in particular seems to be a bug bear of the AFCD, and recently it hosted a meeting around the findings of a paper entitled Land degradation effects initiated by trail running events in urban protected area of Hong Kong.
The study concludes: "The intensity and rate of trail impacts by an organised running event were significant as compared to the controls. The event produced various types of impacts to the trail that had not recovered after seven months."
The author of the paper, Sai Ng, said there were too many trail races, and people were making money from using the country parks.
Why so many people get into trouble when hiking in Hong Kong
"I'm not saying ban the events," he said. "But each year they ask for more. I don't think individual runners are the problem. But they really don't care about the environment. They have one thing in mind and that is to win."
Dumont, who was a professor at the University of Hong Kong for marine conservation, said fewer than 100,000 trail runners a year was not a significant impact compared to the millions of hikers, and the impact could be spread if the AFCD allowed runners on more obscure trails.
Janet Ng, who organises the Vibram Hong Kong 100, says using unnamed trails helps preserve them. Without regular use, they become overgrown and unusable.
"In Hong Kong there are areas where vegetation gets dense very quickly," she said. "It would be good to have people using it before it grows over."
Maddess believes a reluctance to allow races on unnamed trails is indicative of an inability to maintain them.
"The 'C' is for conservation," he said. "But these trails are not being maintained. They [AFCD] are not doing their job. The paths are overgrown and the AFCD uses erosion as an excuse, but if trail runners use them to recce a course and then to race they keep the trails usable."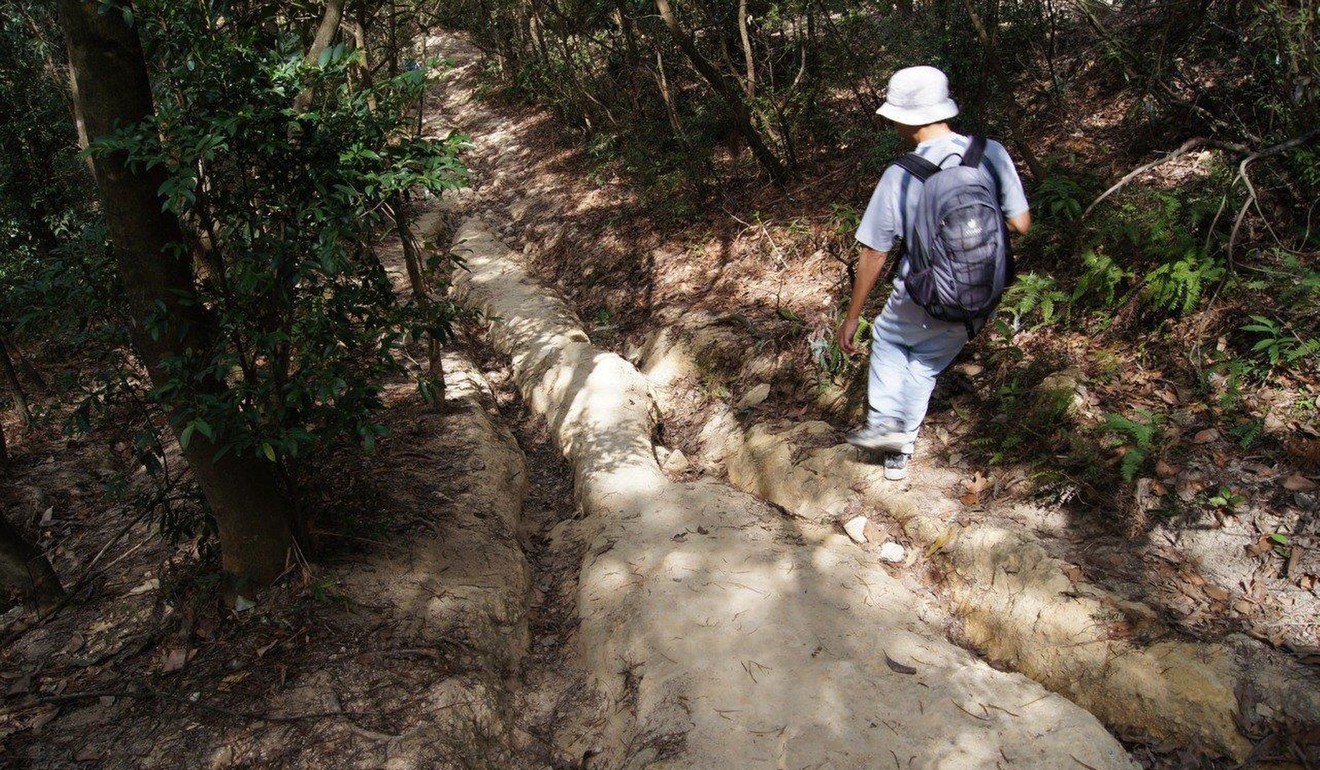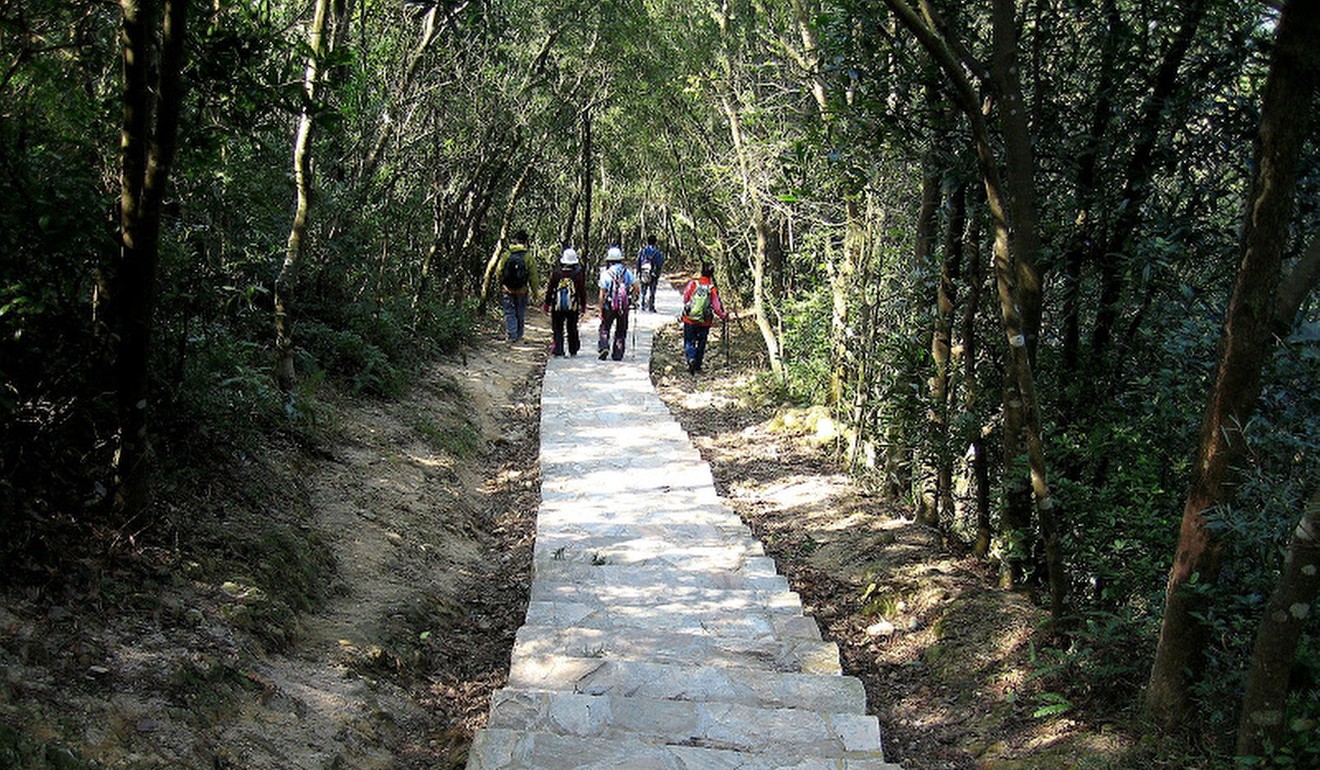 Even those critical of the decision to ban the use of unnamed trails are sympathetic to the AFCD.
Carr said: "As much as I'd like to say the AFCD is the bad guy, they are not. They just don't have the manpower."
Even Maddess said the AFCD lacked the funding and has suggested to them a number of times to implement a small charge to enter the parks.
"It is in the interest of Hong Kong for people to be healthy, so hiking is good but there needs to be more trails, and if that's expensive, charge people," he said.
Concreting Hong Kong trails harms runners' joints, even if it's done for environment and safety, says expert
But some organisers think demanding more use of the trails is asking too much.
Will Sargent, who organises the Barclays Moontrekker, an overnight ultra marathon on Lantau, said: "We don't own the country parks, we are just borrowing them. We can't just have unmitigated access to the country parks in such populated areas.
"The AFCD don't want conflict. They are a government organisation, so of course they are going to be strict first. When they banned night time events, we had to apply four times, but then we met with them and went through their concerns one by one."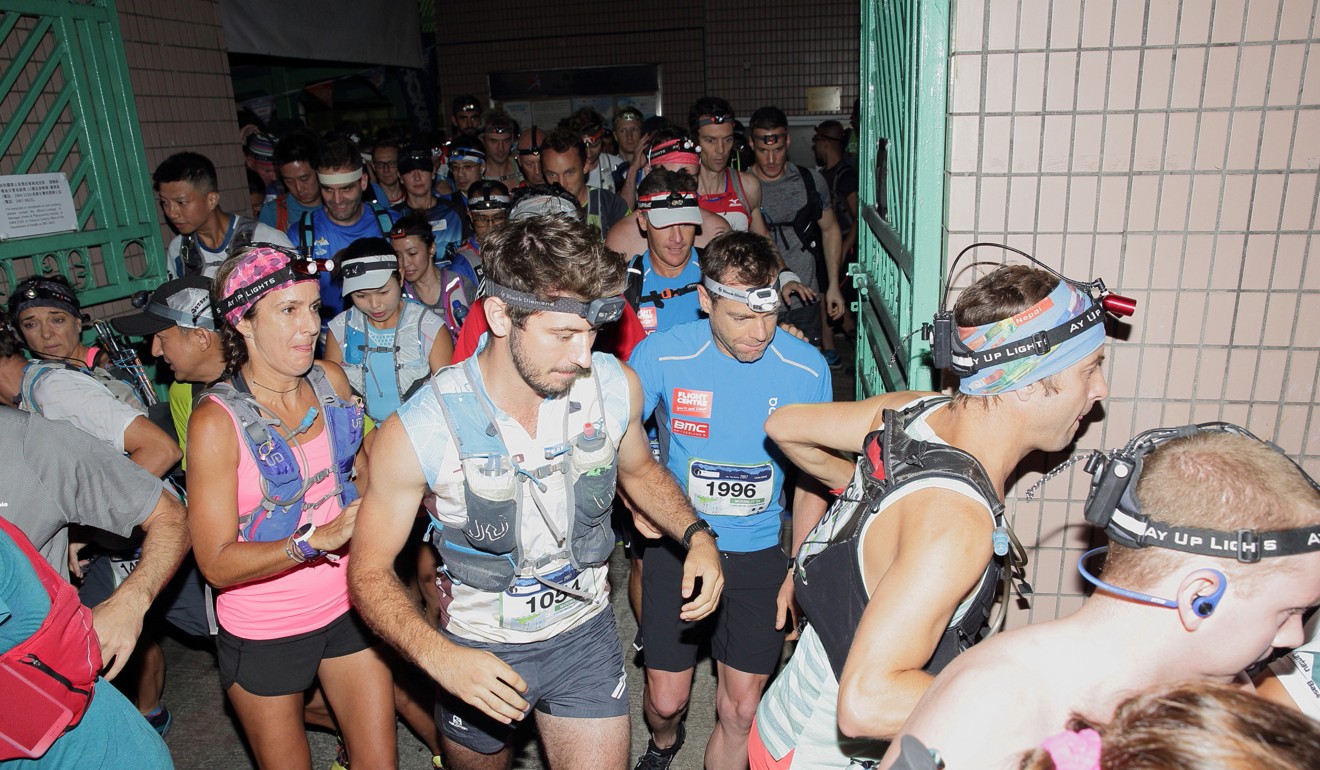 Martin Cai, who organises the Green Race, said: "We are very lucky in Hong Kong to have so many trails, so we don't need to go 'off route'.
"It doesn't take much common sense to see that sending 500 runners down an unnamed trail will cause erosion."
Hongkonger, 70, is ready for his 16th Trailwalker 100km race. And he volunteers to clean up the trail
One thing all race directors agree on is using signs with arrows, in English and Chinese.
Carr goes a step further, using a middle man to warn villagers a race is passing through.
Cai thinks organisers needs to strike a balance.
"In the last couple of years there was excessive marking," he said. "But there has been a shift to signs, with arrows at a single junction, which means it only takes one person to remove it to confuse runners. There has to be a happy medium between ribbons, signs and marshals."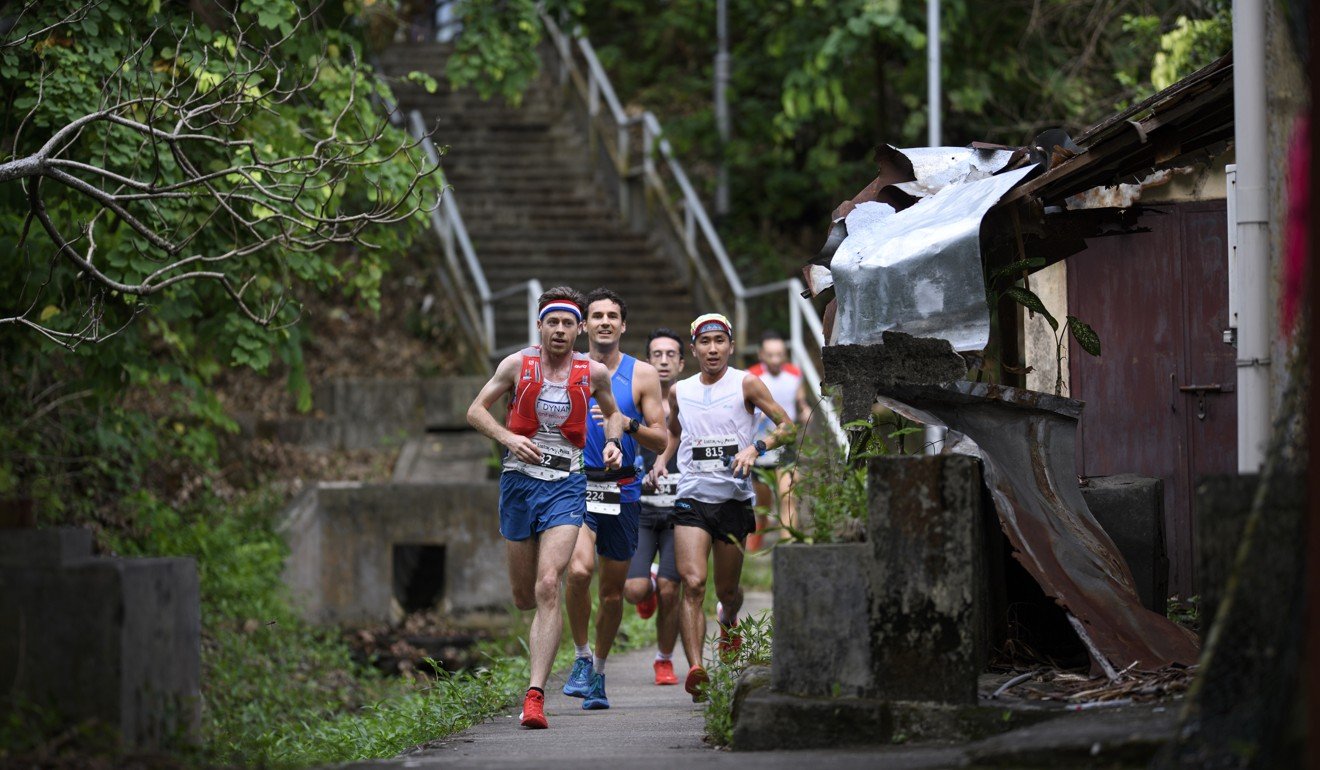 Sargent waits until the last minute before placing signs on popular trails and busy junctions to avoid annoying hikers.
What's more, the organisers wonder why organised hiking groups are not heavily regulated.
"There are organised hiking groups who have their ribbons everywhere and I think it's disgusting," Sargent said, referring to the semi-permanent markings that are not removed after the hike. "It's unfair on people who have nothing to do with organised hiking."
Bins on Hong Kong hiking trails gone for good, as the government seeks to further reduce litter
Carr called for a way to regulate the massive hiking groups, which can exceed 150 people on moneymaking tourist groups following marked routes, or the trails will meet critical mass.
Janet Ng concluded: "I do hope that the saboteurs will stop and reflect on the safety of runners. By removing, destroying or changing the course markings the saboteurs are deliberately causing runners to lose their way. This could result in injury or worse."
The AFCD spokesperson said: "[We] will endeavour to explore ways to balance the increasing recreational needs and protection of the natural environment in country parks, and will consult relevant stakeholders as appropriate."