Trail races rarely call on national unity and even rarer do they unearth national disunity. But for the Country of Origins (COO) 30km run on Saturday, the battle lines have been drawn.
Competitors gather in teams of three and represent their home nations – but for some Scots and English, the UK catchment is not specific enough.
The humble birth of Hong Kong's Country of Origin Trail Run
Glaswegian Tony Lai is a member of Scottish team the 'Baw Bags', which is named after a humorous Scottish colloquialism for a scrotum (it is hard to explain to a non-Scot why a team would name themselves after a scrotum).
Despite his parents originating from Hong Kong, it was easy for Lai to choose to represent Scotland.
"A place like Scotland has such national pride," he said.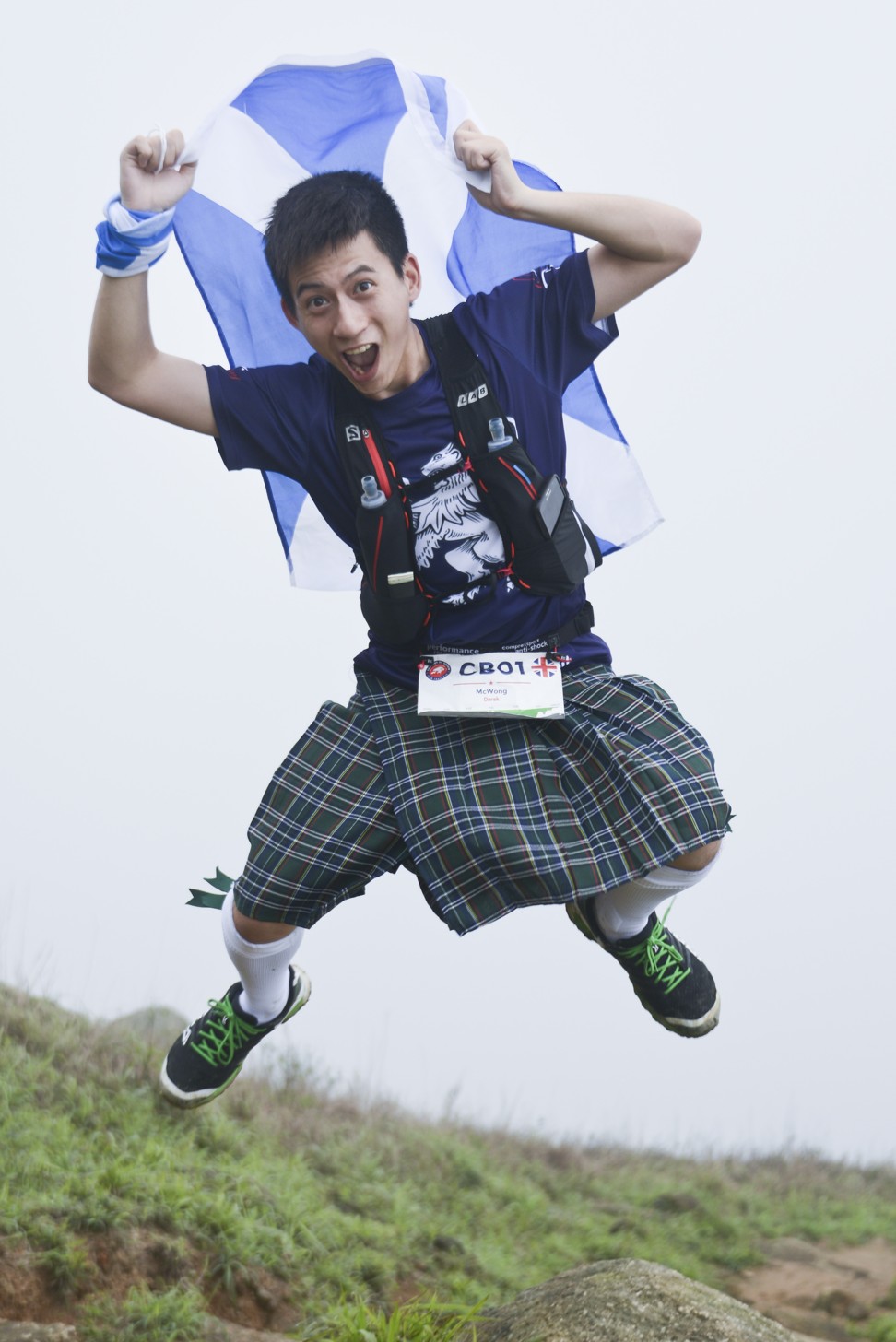 The race starts and finishes in Mui Wo, and loops over landmarks such as the steep Tiger's Head.
With his sense of nationalism evoked, Lai has sought to represent Scotland even though technically he has entered as a UK team.
"They [the organisers] don't make that distinction but we naturally made that distinction ourselves," he said.
But don't expect rousing anti-English speeches and moonies across the battle field as "it's just for a laugh after all", Lai said.
At the first COO in 2016, Lai's lone Scottish team arrived clad in tartan amid a sea of UK teams.
"But when we turned up and there were [English] teams dressed as beefeaters, the competition was on," he said. "It has built from there, but if there wasn't that rivalry the first year, it wouldn't have built or been as fun."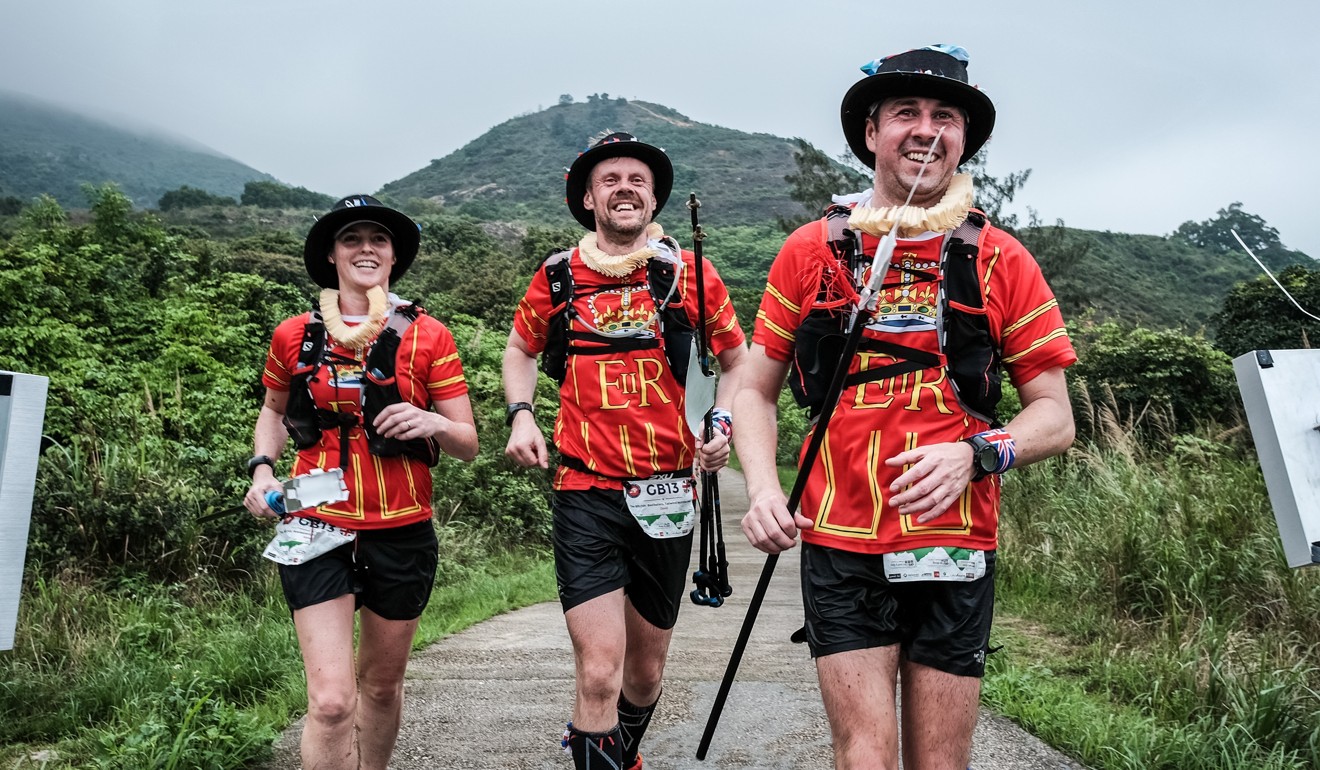 With two distinct and recognisable national dresses, the friendly rivalry pushed the teams on.
But tartan was deemed not distinctive enough and last year two Scottish teams ran together in a six person Loch Ness Monster suit.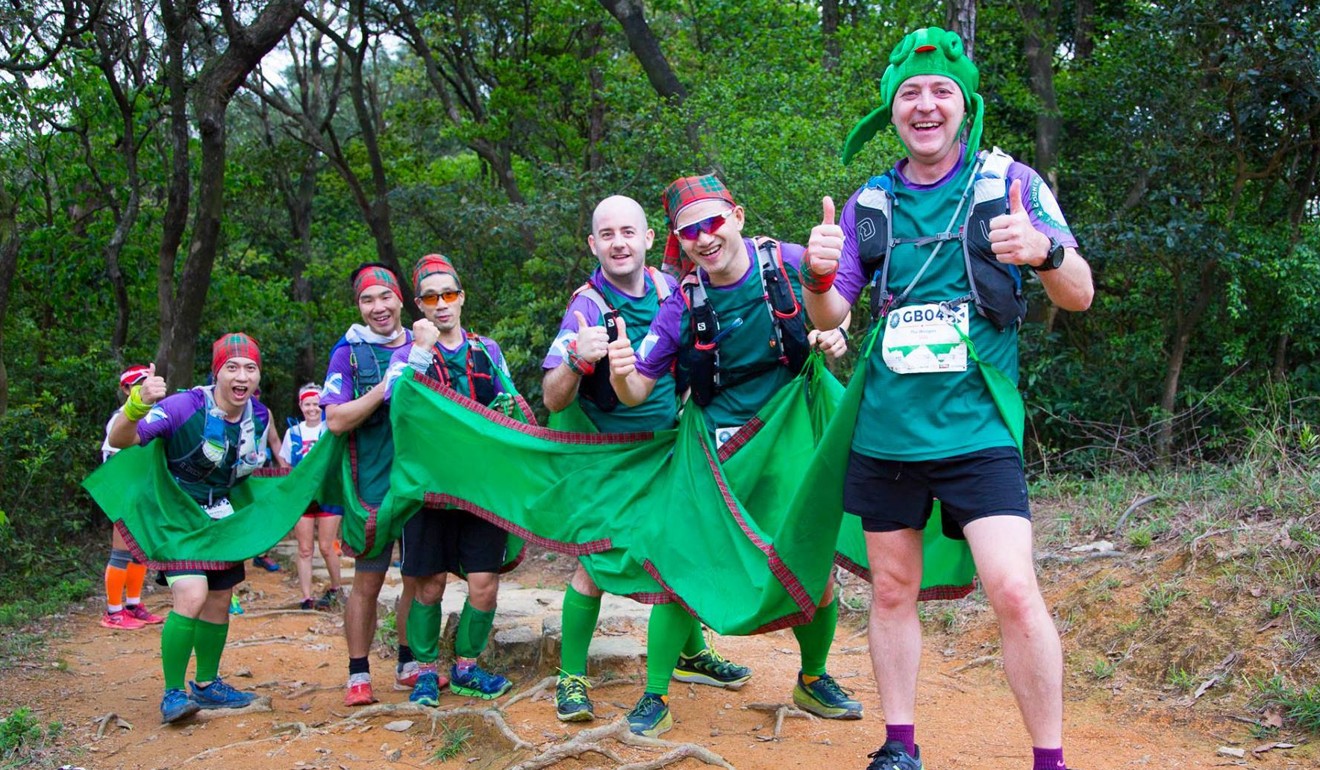 This year, Lai will be running with Donna Speedie and Ian Benton.
"I've done a lot of ultras and trail races and my favourite ones are the ones with other people. You can help each other through," Lai said.
"I'm not time oriented, I'm experience oriented."
With costumes and nationalism in the mix, it can feel more like a party than a race but the course is tough.
The descent of Tiger's Head is technical, and last year it rained making it slippy and treacherous.
But ultimately, it is the home comforts that make the race unique.
"We had Irn Bru (a Scottish soft drink) at check point one last year," Lai said. "Maybe we could find Tennents (a Scottish beer) for the finish line this year. Whisky's a good idea."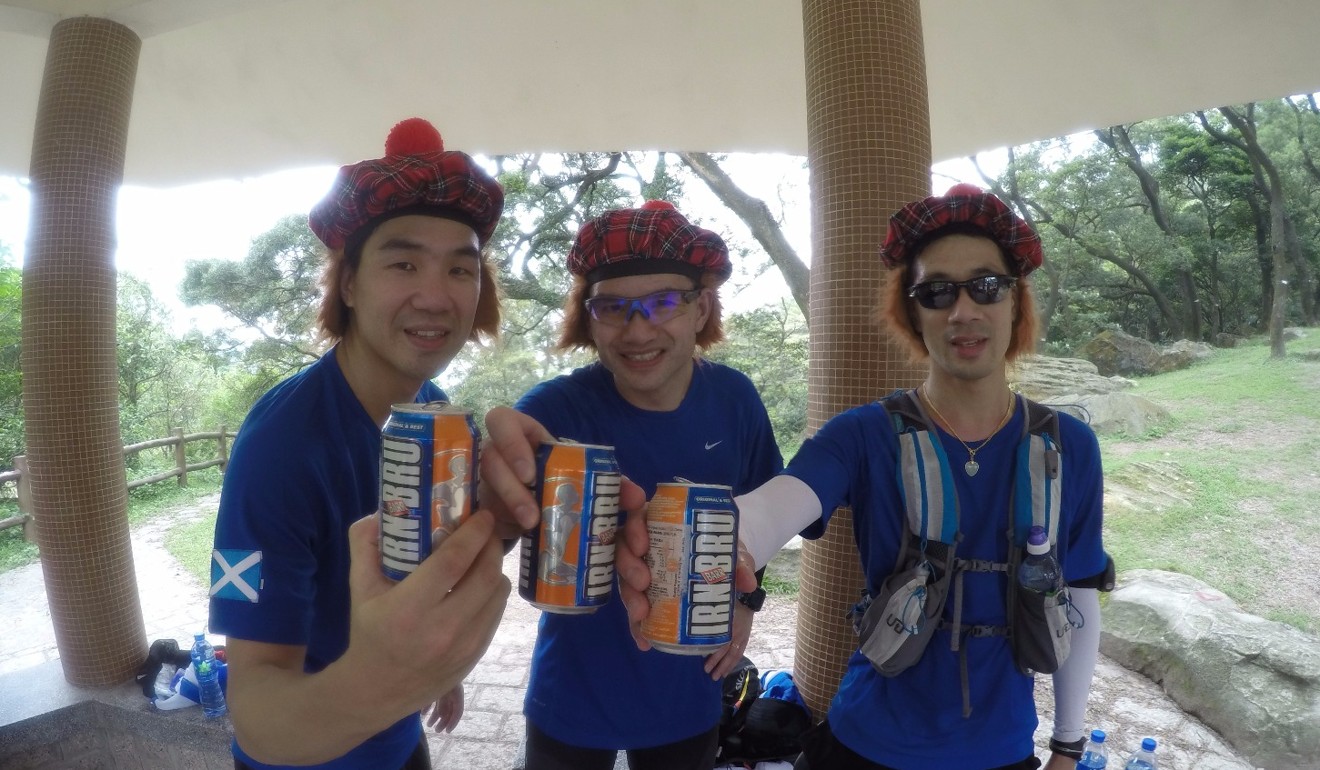 "We have a tradition," he added. "We would get to the top of Sunset Peak and sing Flower Of Scotland, but they've changed the course.
"We'll have to work out what the highest point is and have a sing song."
England was not available for comment.