When a Chinese man was selling chickens in Africa, he never thought he would end up organising community trail races back home.
Zhao Fan discovered his love for nature and running in Utah and is determined to help grow trail running, and the availability of trail running gear, in China.
Zhao first found running when he was working for a poultry company in Cameroon as a chicken salesman and had nothing better to do than run, but his time in the United States cemented his addiction to the sport.
"I moved to Utah to do an MSc and I immediately volunteered at a local animal rescue centre, working with rescued coyotes," he said.
His job gave him a taste of Utah's great expanses and he wanted more.
"I joined a team that worked on habitat restoration," Zhao said. "We would travel to remote, wild locations to bring back seeds of native plants to replant in ecologically damaged areas. I met ranchers, Native Americans, hunters … and I fell in love with the wilderness."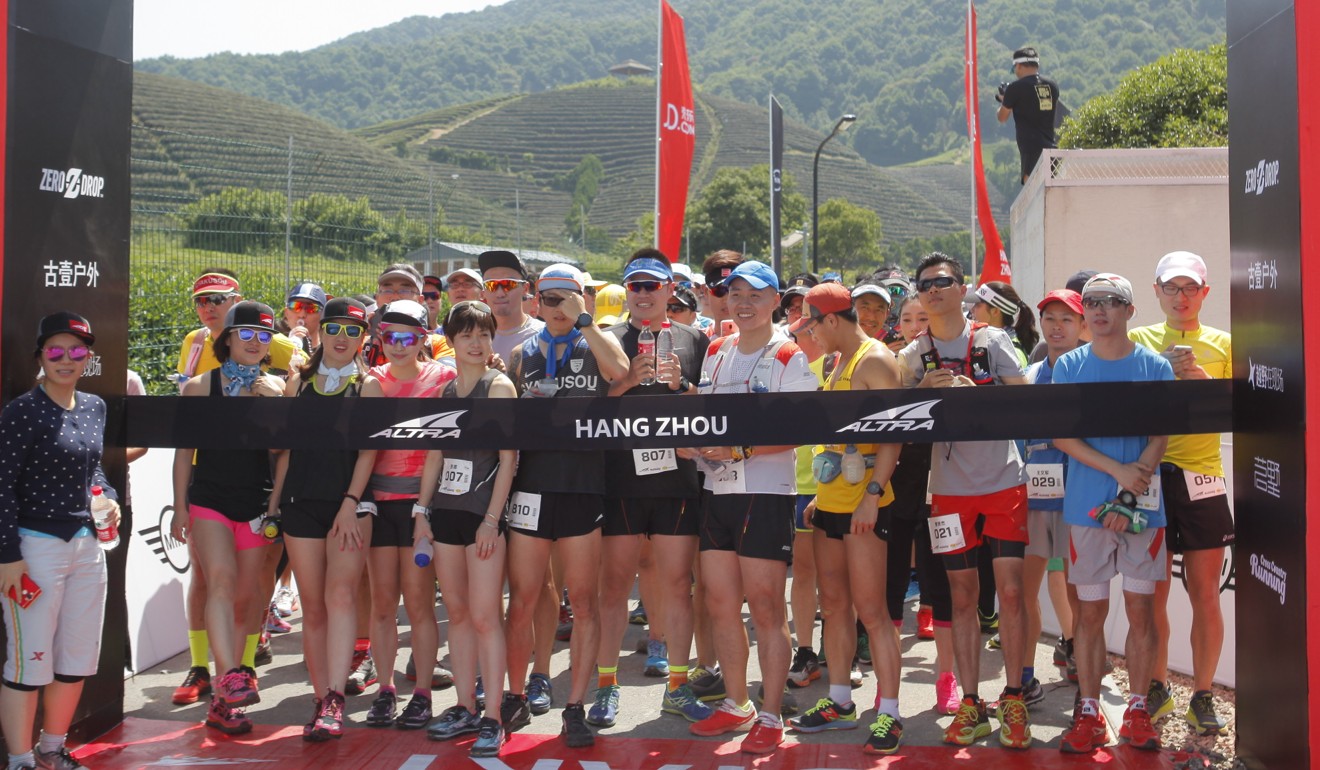 Initially, he was hiking on the trails and saving running for the roads but it did not take long for the local runners in the town of Logan to notice Zhao and invite him along.
"At first, I thought 'these guys are crazy, they run where there are no trails. In the snow, over rocks!' I thought it was really cool. I fell in love with trail running then."
While in the US he saw trail running shoes called Altra and thought they were "weird-looking".
Zhao returned to China in 2015 and has now taken it upon himself to replicate the running scene he had found in Utah and spread Altras.
First-time ultra runners on a mission as 600 mainland Chinese descend on Hong Kong 100
A trail running boom was in full swing in China, but there were no cool, "grass roots" brands around, only the mainstream names like Salomon.
Zhao's infectious enthusiasm about "cool brands" and community running got the owner of Tulip Sports, a running software development company, interested in grafting a little of that running coolness onto the Chinese scene.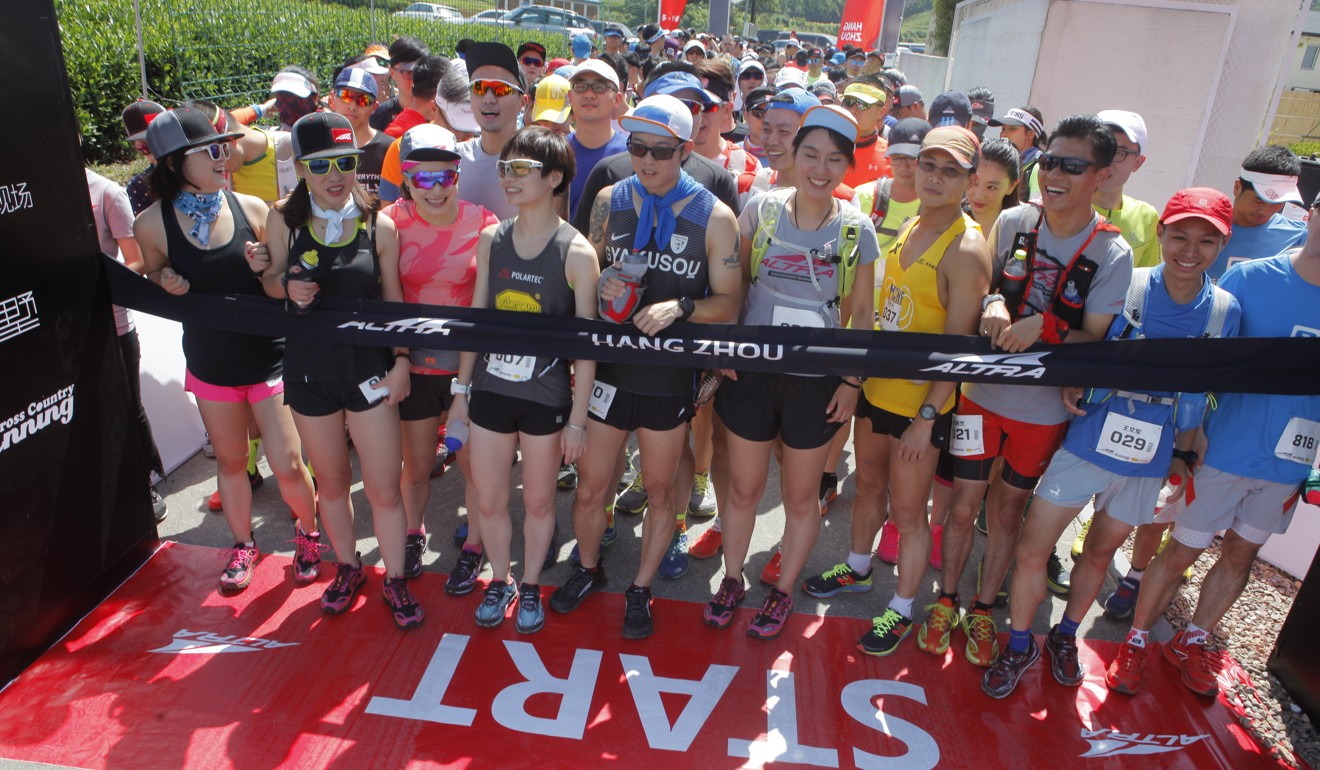 The owner quickly agreed to invest in a distribution company in China for Altra shoes with Zhao as the head.
"I am not a businessman at all. I am just a runner, but people at Altra are runners first, too," Zhao said. "I went back to Logan and had a meeting with Altra's vice-president, they liked my idea and liked the way I saw running. Even though I did not even have a company at that time, they gave me distribution rights in China."
There are still challenges to promoting the product, as mainstream brands like Salomon dominate the market and censors on social media prevent Chinese people viewing the product in action.
"The best way to promote your brand is word of mouth and for that you need to let people try your shoes," Zhao said. "If we sponsor someone else's race, we set up a booth and we let all runners try our shoes."
Beyond that, Zhao and Altra are investing in grass-roots programmes and have runners host seminars to talk about the sport to encourage others to get involved.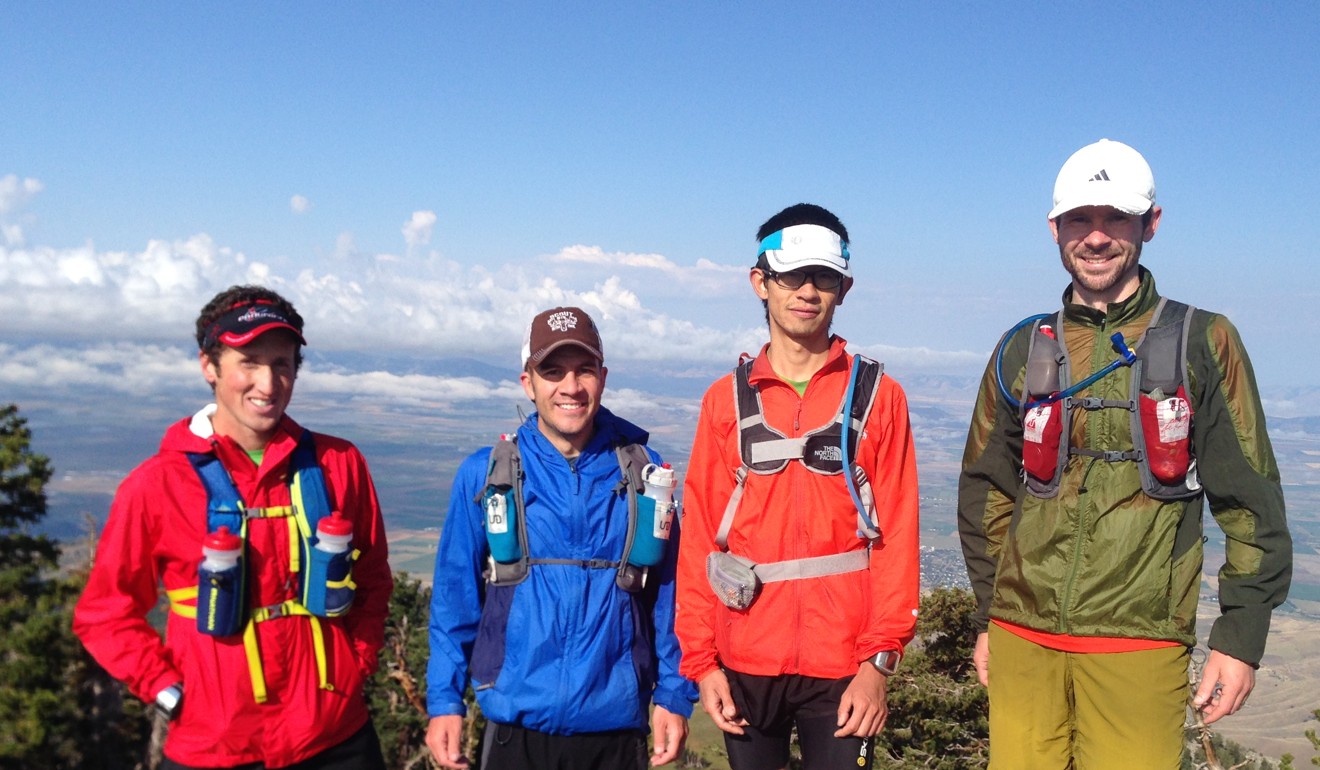 "We do not have fully sponsored elite runners, but we have ambassadors – enthusiastic runners who are active on social media. They get our gear and other forms of support," Zhao said.
Altra even give some gear away with no conditions attached, such as to Sunmaya Budha, a young Nepali runner, when she raced in China.
"We have been active for only two years," he said. "The market in China is not yet mature and we are still nurturing our brand, setting up the foundation, creating our running culture."