When Andre Blumberg first ran the TorTour de Ruhr 230-kilometre ultra marathon a few years ago he finished around 30 hours as another runner set the record near 25 hours.
"I thought there is no way I could do that," Blumberg said.
But on May 19, Blumberg ran it again and smashed the record with a time of 24 hours and 14 minutes.
"I was in the lead after 50 metres and that is not where I wanted to be on a 230km race," said Blumberg, originally from Germany near the race location. "In the lead there is more pressure on you and you worry someone is behind you. But I was running my own pace, I was comfortable and able to keep going."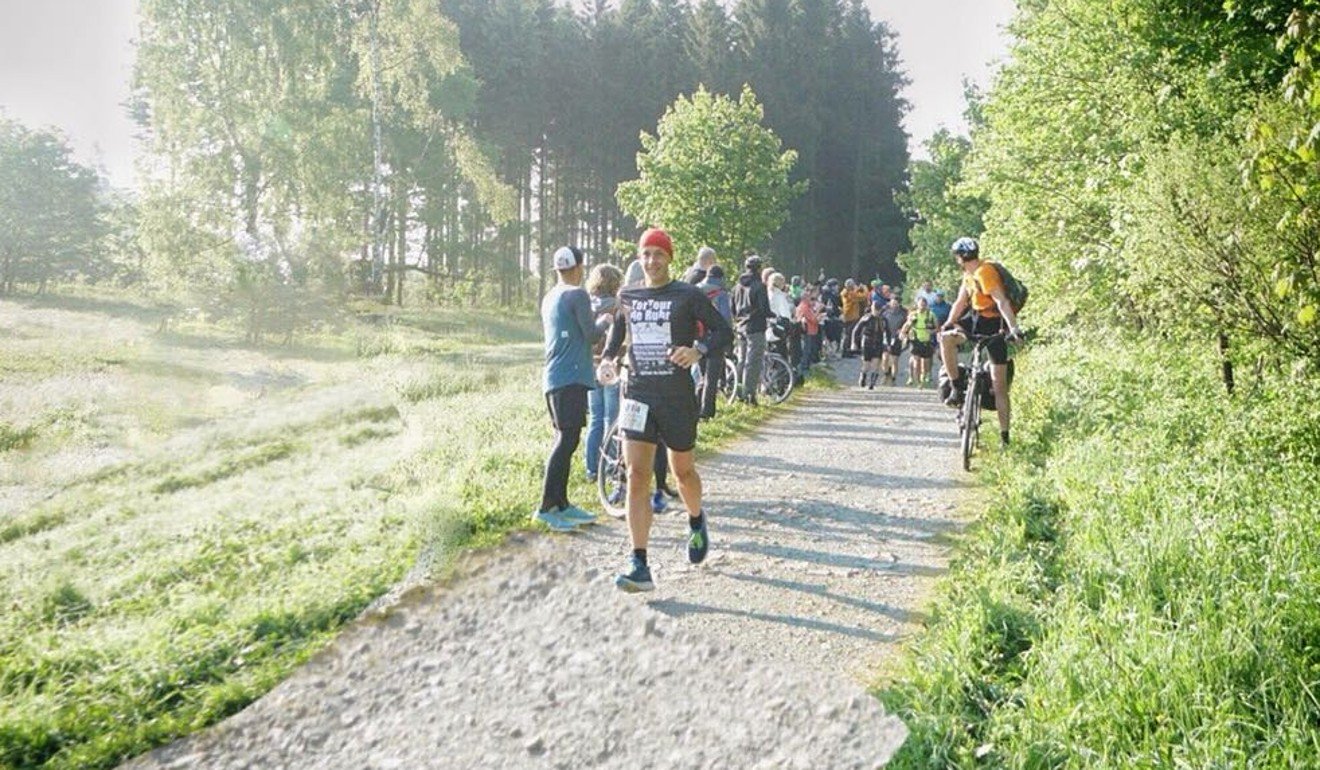 Blumberg puts his improvement down to his support. Last time, he carried a heavy bag but this time he had his wife, sister and brother-in-law helping, sometimes keeping pace with him on bicycles.
The race is on tarmac and is a relatively flat course, but Blumberg usually runs trails and is best known for organising the infamous 298km Hong Kong Four Trails Ultra Challenge.
"Trail running is more varied, but the flat surface is more tiring," he said. "It took about six months of specific training."
Blumberg wanted a new challenge and thought that running long flat ultras might be a pathway to a timed event, where participants run for a set time, such as 24 hours, and the winner is simply the one that goes the furthest.
So, he has also signed up to Spartathlon, a 246km road race in Greece.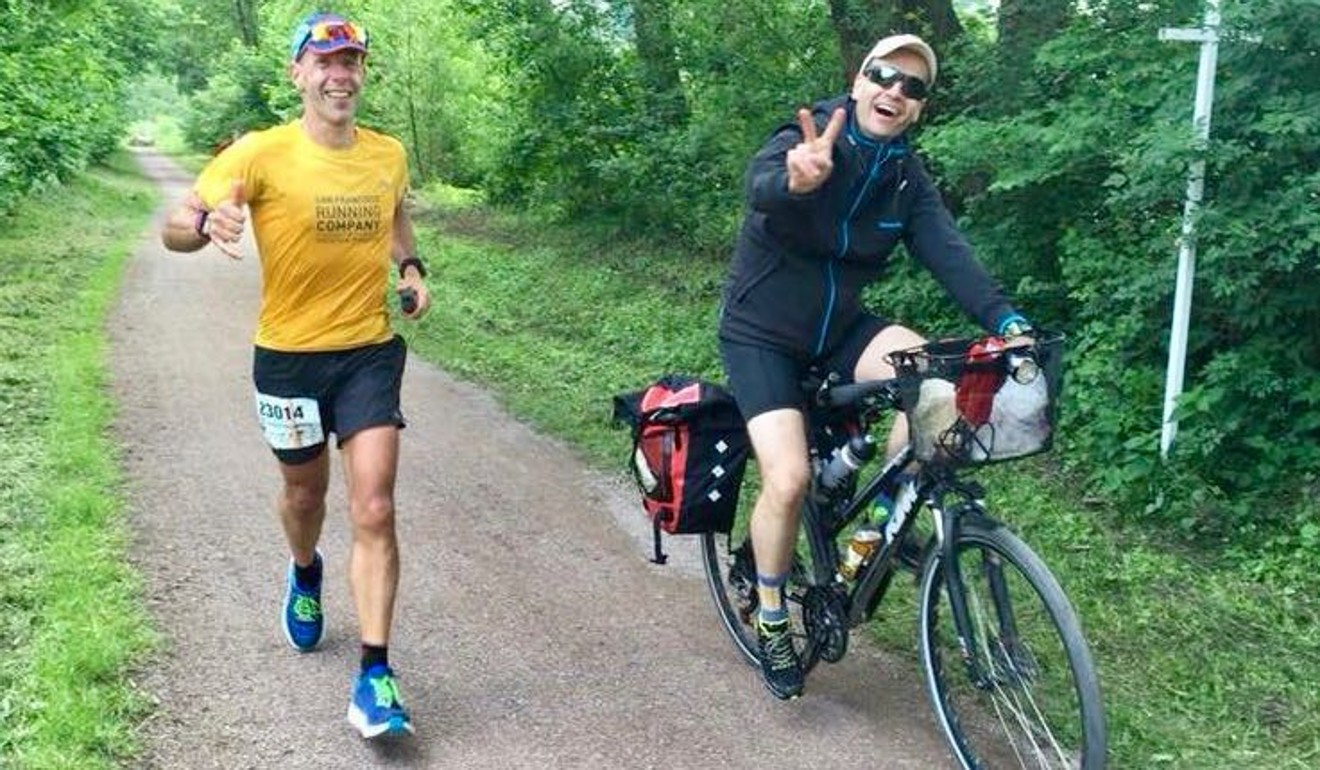 But first, he is running Hardrock in July, a 100-mile race in Colorado. Hardrock is a prestigious trail race, at altitude and has a great deal of climbing and descent.
"Hardrock doesn't really fit with my road running plans," said Blumberg, who last year became the first Hongkonger to finish Hardrock. "Originally, I didn't plan to do it. But the first time I kept putting my name forward it took me five years to get a place. I was unexpectedly lucky this year and when you are picked for Hardrock, you don't say no."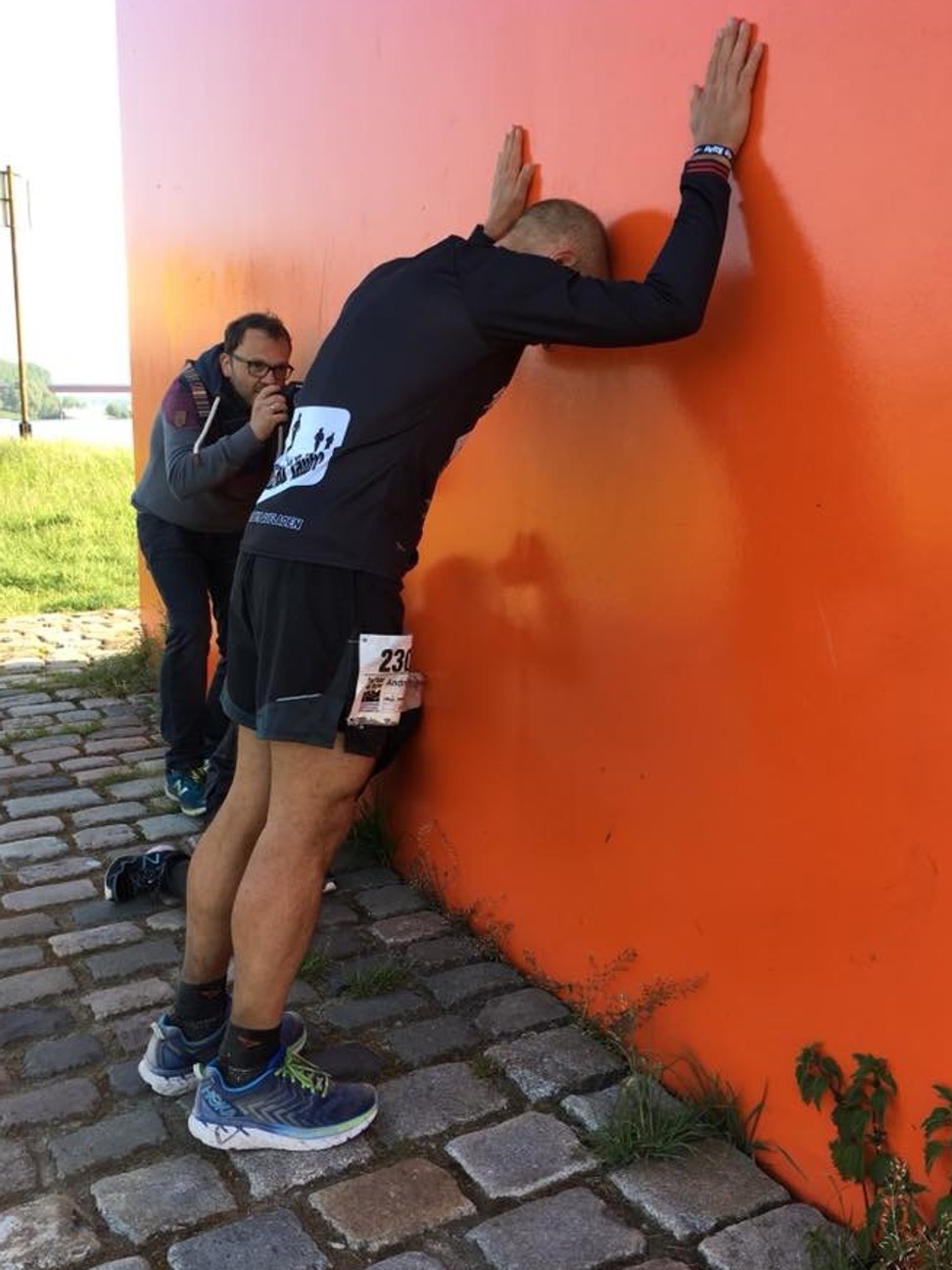 He is going to rest for two weeks and then work on his climbing by braving the heat to run up and down Tai Mo Shan, before heading to Colorado to acclimatise.
"Training in Hong Kong can be hard," he said. "It can be 90 per cent humidity and it puts a lot of stress on your body. But then, you get somewhere like here [Germany] and it's clear skies and only 40 per cent humidity, you get a turbo boost."