Wellness
Get more with myNEWS
A personalised news feed of stories that matter to you
Learn more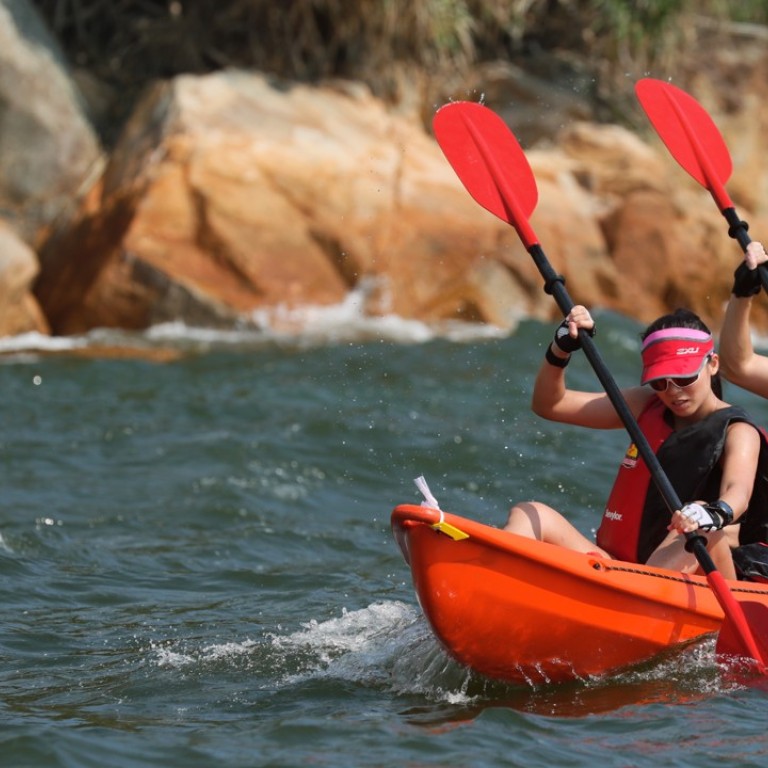 Runners combine trails with sea as races boast swimming and kayaking in hot summer
Adventurers have been driven indoors by the scorching weather, but some are determined to compete by combining water sports with land racing
Trail-runners beat the heat this weekend by taking part in the 13-kilometre Terra Mar Swimrun on Sunday, one of Hong Kong's first swim runs, while Saturday saw a combined running and kayak event.
Sunday's event started in Mui Wo, and took competitors in and out of the ocean as they made their way towards the finish on Pui O beach.
Winner Olivier Baillet said: "It was tough in the heat, but a day like today for trail-running would have been hell. With the swimming you can cool down and then hammer out the running."
The longest stretch of swimming was 1km.
"Hong Kong is perfect for this kind of racing," he said. "It had varied terrain and you can do it all year round."
Baillet won in a time of one hour, 43 minutes.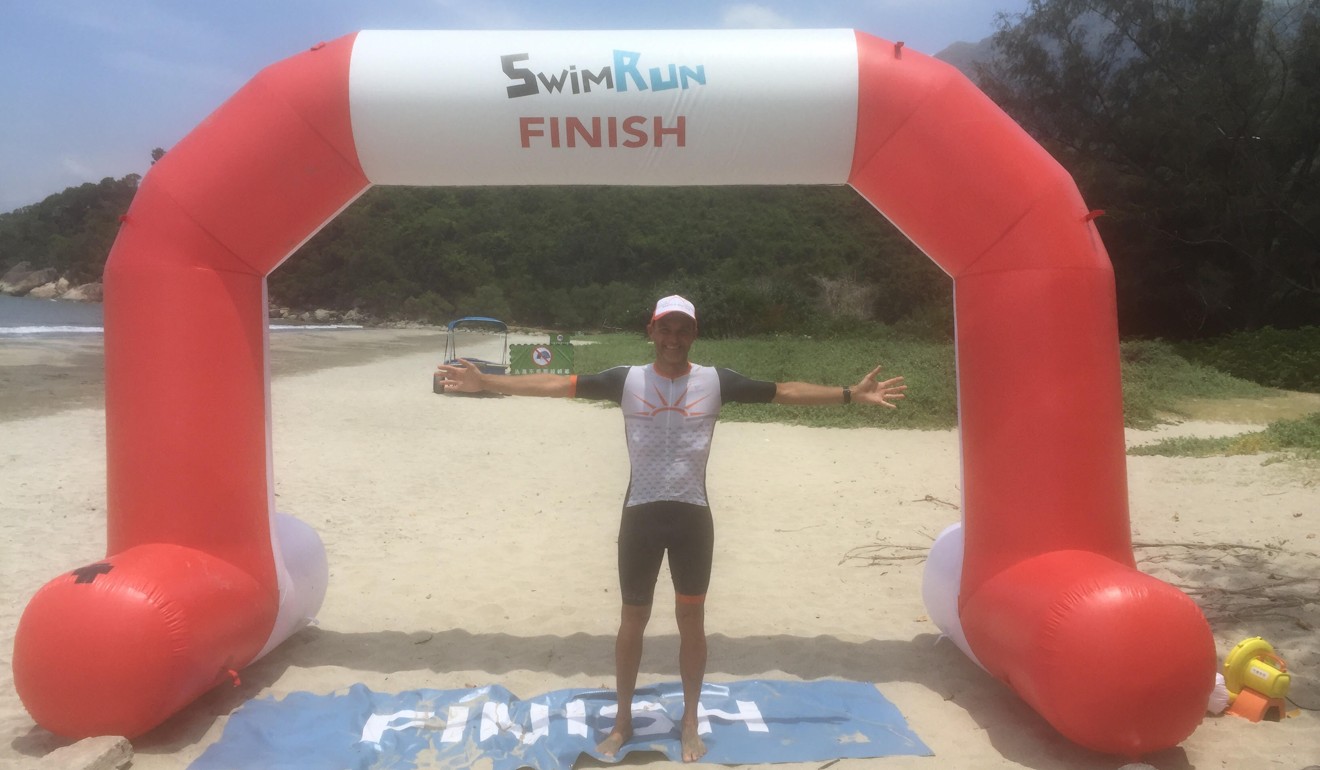 Around two years ago, Baillet started a Facebook group called "swimrunasia" and the combination has been growing in popularity since.
Today's race was one of the first of its kind in Hong Kong. The next is in November and registration opens this week.
"It's good for people who aren't chasing times or distance," he said.
"People like me who are getting a bit old can do it for pleasure."
Zein Williams was the first woman to finish in a time of 2:05.
"Because of the swimming you can get to areas that are usually hard to reach," she said. "When they begin to extend the distance we will really be able to explore."
Williams said she used to enjoy events that linked trails with rivers and sea, like the Action Asia Event, but organisers are no longer allowed to send runners through rivers.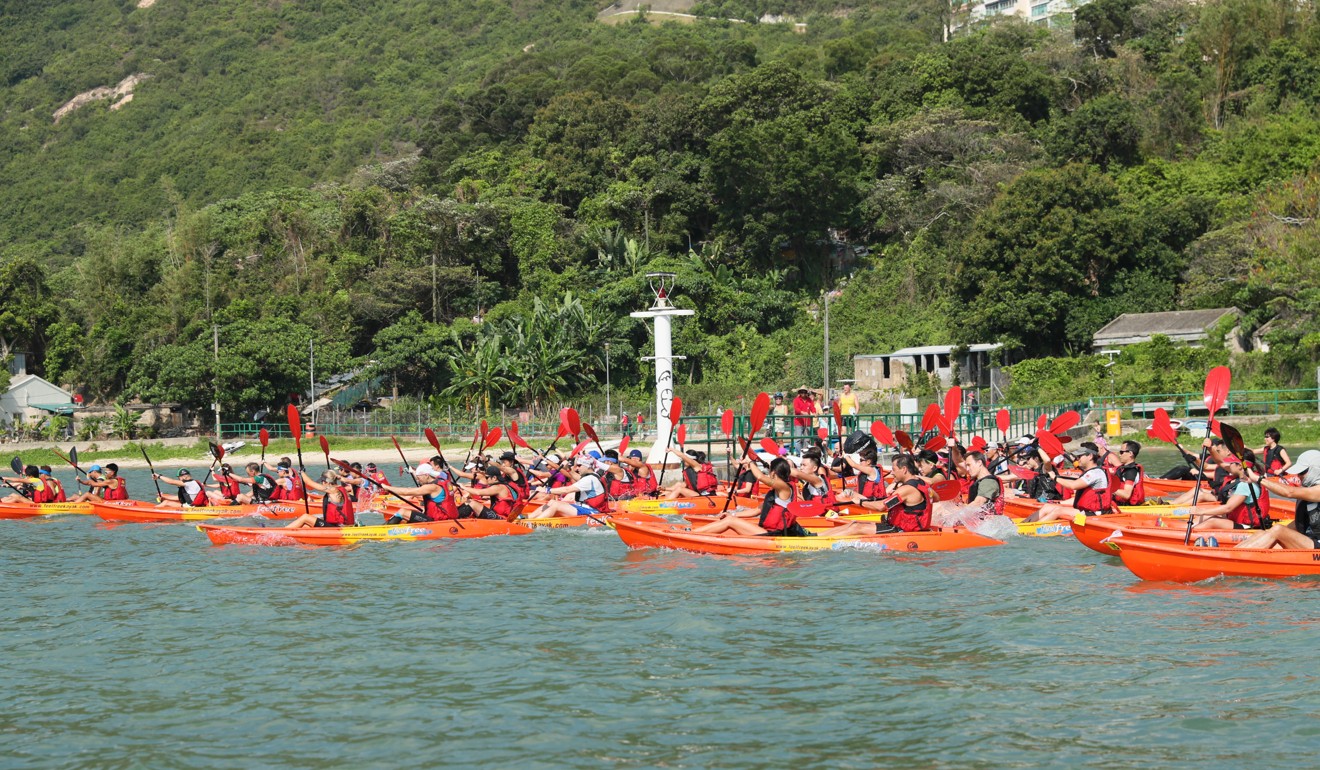 Fortunately, Action Asia is still pushing the boat out and on Saturday they hosted the second BWET Swimwear Kayak 'n' Run race in Discovery Bay.
Participants kayaked 3km, ran 5km and then kayaked a further 3km.
The winners were Gatorade Salomon – Jeremy Ritcey and Kurt Lynn – in a time of 1:29.
Ritcey said: "I think we did very well during the whole race as we were the first team getting out of the water, the first team reaching the pagoda and the first team back."
"I think Kurt Lynn is definitely a better paddler and I helped him a bit on the run, so we are a good team," he added.
The first women over the line were Team Doggers – Joanna Eades and Imi Bond – in 1:41.
"We are pretty pleased actually," Eades said. "We were not sure about the kayaking and we didn't do so well at first because it was quite wavy, but we had a very strong kayak session back so were feeling strong."