Gediminas Grinius was not himself when he returned from serving in the military in the Middle East, but kilometre by kilometre he used running to slowly return back to the man he once was.
Now, the 39-year-old Lithuanian is one of the top runners in the world and claims he has next to no physical gifts, but his weapon is his mind, which took him to the podium at the 2016 Ultra Trail du Mont Blanc.
Grinius was a threat analyst in Iraq, trying to make sense of the data of impacts – combat engagements with insurgents. "There were over 300 impacts while I was there, attacks outside and also into the base. People were injured and killed," he said.
To deal with the stress of combat, he " … ran in small circles inside the base. Whenever I felt anxiety building up, I would put on my running shoes. It helped. But before Iraq, I hated running.
"In the military academy, they made us run in the morning and I hated it even more – I am not a morning person."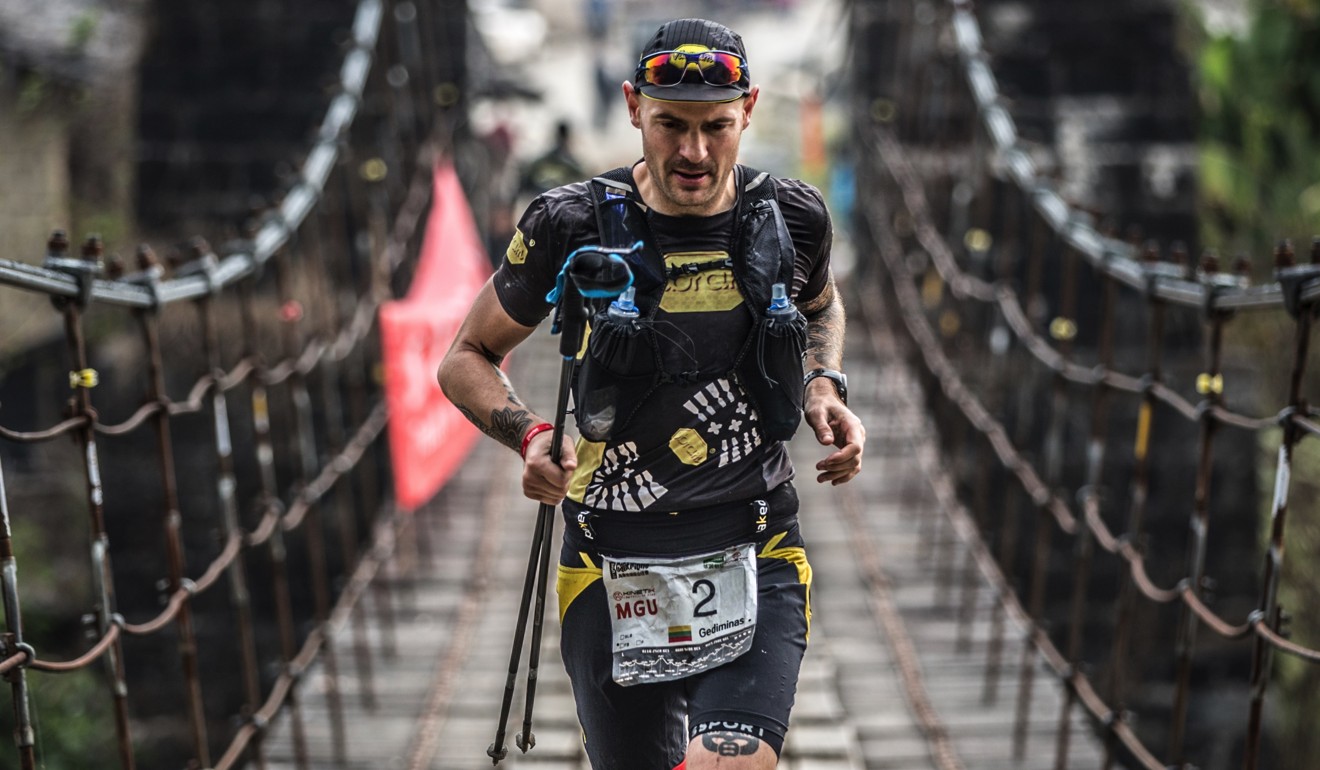 Having returned home after his tour he was no longer the same person. "I was … screaming, anxious. I could not tolerate even the smallest mistakes of my kids … I reacted to every noise," he said.
"People make a choice in this situation – you can either do vodka or drugs … some of my friends did that. Or you can try to get back to the normal you."
He googled post-traumatic stress disorder (PTSD) treatments. "Endurance effort kept coming up as PTSD treatment for veterans, and I started to run again," he said. "I never counted the kilometres. It just felt good. You put your running shoes on, and after a while everything is OK."
Ultra Trail Mont Blanc: how is Hong Kong out-gunning the US, UK and Italy?
It took two years for Grinius to get back to his normal self, and by that time running became a pleasure not a medical necessity. He started racing and quickly excelled.
Grinius, with his quirky sense of humour and skin saturated in tattoos, does not come across as a typical "army type". He never watched war films as a child but did not know what to do after school so followed a friend into the army.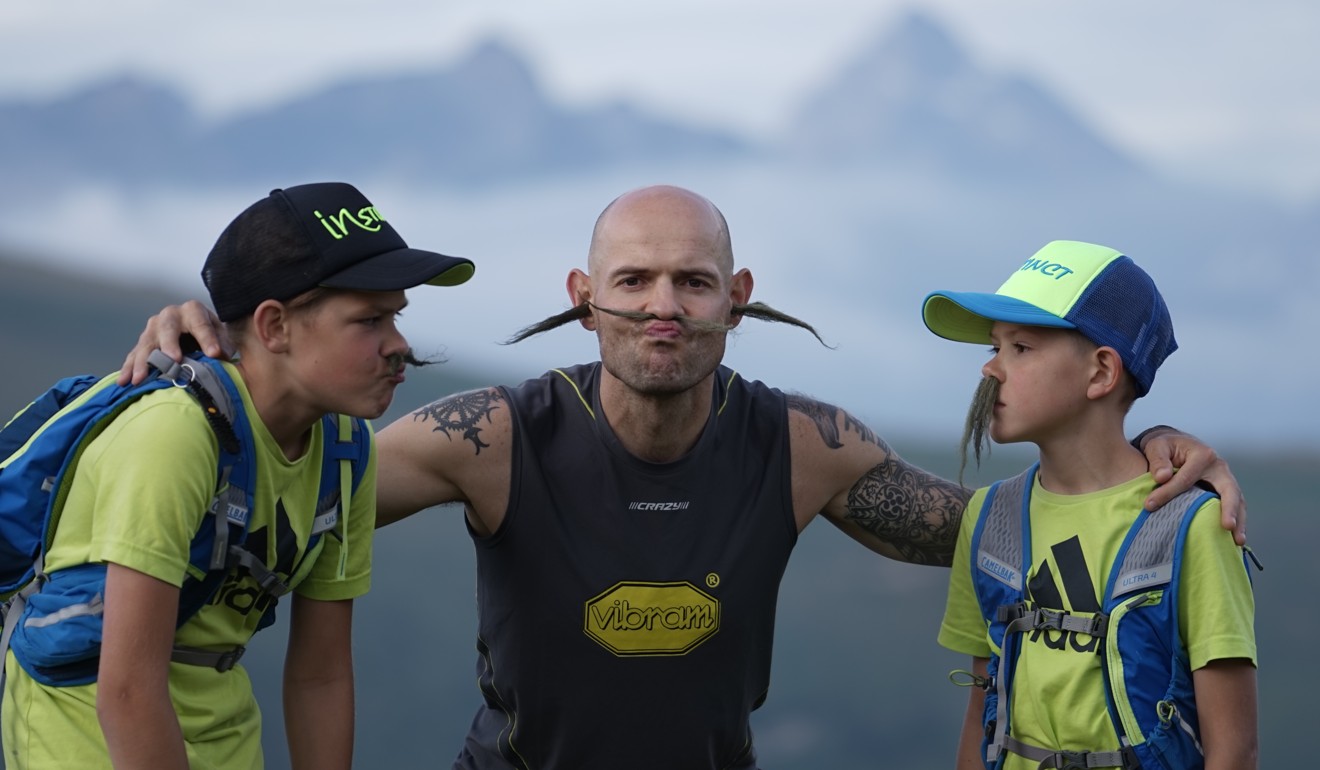 Now he is one of the top mountain runners in the world – second at UTMB and winner of Ultra Trail World Tour in 2016 – but he was not born a mountain man. Grinius is Lithuanian and his native country is flat as a pancake.
"It is not hard to be a good mountain runner living in a flat country – it is all about motivation and determination. You also need to become creative.
"We have a few hills, with 60-70 metre elevation. I do a lot of reps up and down, and I make my muscle groups mimic running in the mountains – like doing step-ups on a box in the gym," says Grinius.
Ultra Trail of Mont Blanc: can the Chinese burst onto international trail running scene with podium finishes in France?
Unlike many of his trail rivals, who have impressive personal bests on road or track, Grinius is no speedster. "I am physically weak," he said. "My VO2 max, my lactic threshold, are all very average – my best weapon is my mind."
Two years ago, Grinius called time on his military career and became a professional trail runner and coach – "I wanted to be me," he said.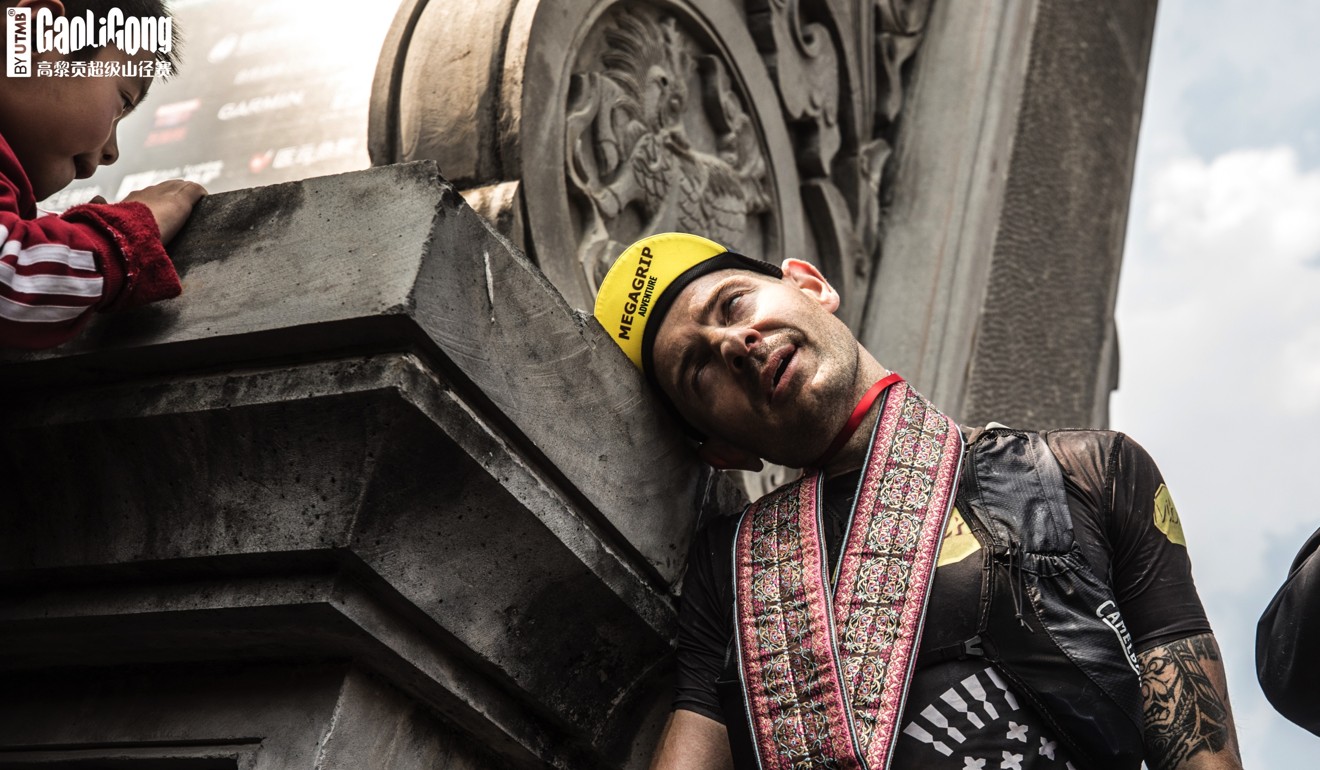 The decision to forsake the "stable military pay cheque" was as much for himself as it was for his two boys.
"Boys want to be like their dad and I want to show them what really matters in life – enjoying mountains and nature," he said. "It seems to be working. One of my kids used to say he wanted to be an army officer, but now he says he wants to be a mountain bike racer. This is good to hear."
Ultra Trail of Mont Blanc: Hong Kong artist Elsa Jean de Dieu draws on running partner for energy in bid for top 10
Grinius did benefit from the army though. "I am a planning freak – this is what the military did to me.
Now, before every race, I analyse the racecourse, I analyse my rivals. I find a solution to each race."
He speaks like the military intelligence analyst that he once was. "Trail running is an intel problem," he said, comparing it to chess, with a 30 per cent analytical aspect.
"I have an advantage at tough races. There are more problems to find solutions to and maximise what I have."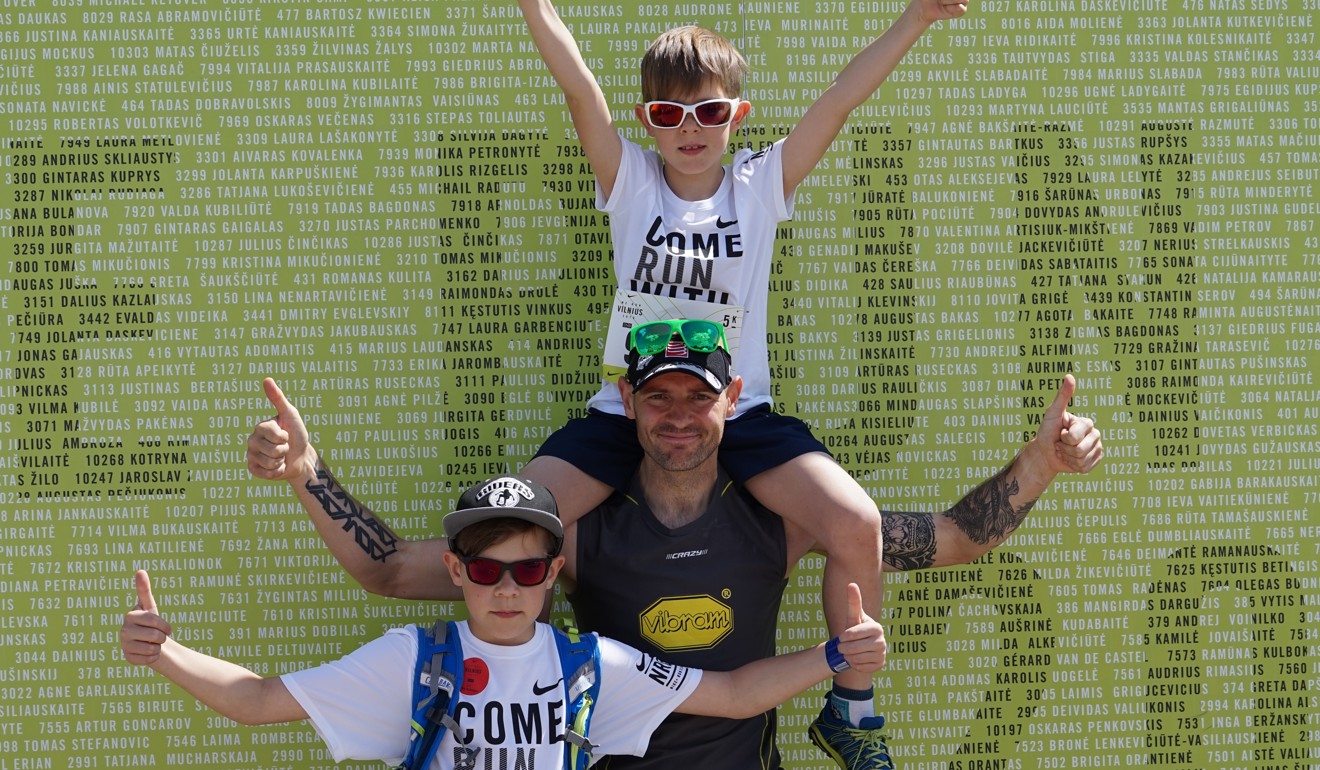 He mentions Western States, a 100-mile race in the United States which attracts all the top names in ultrarunning, where he came fourth in 2015 in a very hot year.
"I raced against athletes that were far more gifted than me, much faster than me, but in the heat I can endure better."
Grinius maintained steady pace during the night, conserving energy, and then attacked during the heat of the day, out-suffering his rivals and then overtaking them.
Grinius said he had now "ticked almost all the boxes as a runner", and his focus was now on coaching and mentoring runners.
The master analyst and tactician teaches his ultrarunning students how to "run with their brain", to enable them to achieve what their "physically weak" coach has done.
The UTMB is a trail running event series consisting of seven races across France, Switzerland and Italy.
More than 10,000 runners, from 100 countries, will compete in races ranging from 15 to 300 kilometres.