It is only Karen Cheung Man-yee's third race outside of Hong Kong and her first serious technical challenge, but she believes her faith in God will drive her to the end of the 52-kilometre (32.3 mile) Ben Nevis Ultra.
"I am a Christian," she said. "I will pray in difficult times and will ask God for help. When I raced in Thailand, I sprained my ankle two weeks before the competition and it still hurt on the day but I asked God for help and I finished."
Cheung called the ability to race a gift from God.
"It is about grace," she said. "If God gives me the chance to compete, He will help me finish."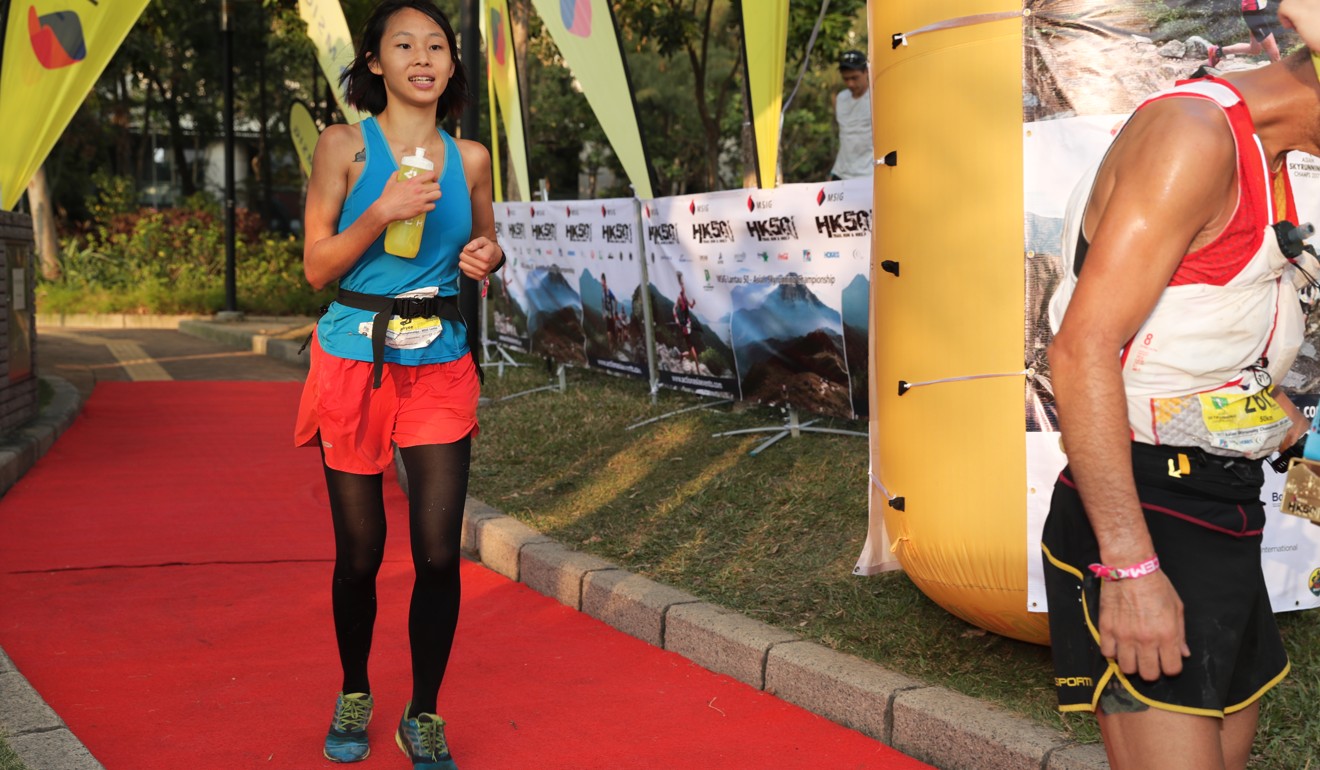 Cheung earned the right to participate in the ultramarathon in Scotland on September 14 following a series of strong performances in Hong Kong.
Christmas comes early for two Hong Kong runners rewarded with surprise trip to Thailand 50km race
Action Asia offered free training with local gym Joint Dynamics and a trip to Scotland for the Salomon Skyline race to the two local runners, male and female, who accumulated the most points in the MSIG50 series.
Cheung's initial step to winning the so called MSIG Action Asia Development Programme was at the HK50, where she finished first Hong Kong-born female. It won her a trip to the MSIG Thailand 50 in Chiang Mai.
The Programme aimed to encourage local participation and groom Hong Kong talent with overseas opportunities and specialised training.
By the end of the HK50, the Lantau 50, the Lantau VK and the Sai Kung 50, she was booked on the plane to the UK.
With the help of Joint Dynamics, she has been building muscles, balance and core strength, but is yet to test her improved strength over long distances.
How to get your teenagers off social media? Trail running is working for us, says Hong Kong family
The Ben Nevis Ultra takes participants to the highest point in the UK.
"It will be quite technical," Cheung said. "But in Hong Kong there are some roads that are technical. They don't have names so are not used in races, but I have been using them for training."
The cold and the midges, an insect that swarms the west coast of Scotland by the billions, are a worry for Cheung.
"I think it will be OK during the run."