Chinese runner Jia Erenjia became the first Chinese runner to win any Ultra Trail of Mont Blanc race when he pulled away from the pack at the 55km Orsieres-Champex-Chamonix (OCC).
Jia and Spaniard Pablo Villalobos were neck and neck for most of the race, overtaking each other back and forth, until Jia made a move late in the race and won by a commanding six minutes as Villalobos dropped to fourth.
On Wednesday, Yun Yanqiao and Ma Yanxing became the first Chinese to finish in the top 10 at any UTMB race at the 120km TDS. But their boast of top Chinese ever at the famous running week looked certain to be broken as the OCC developed.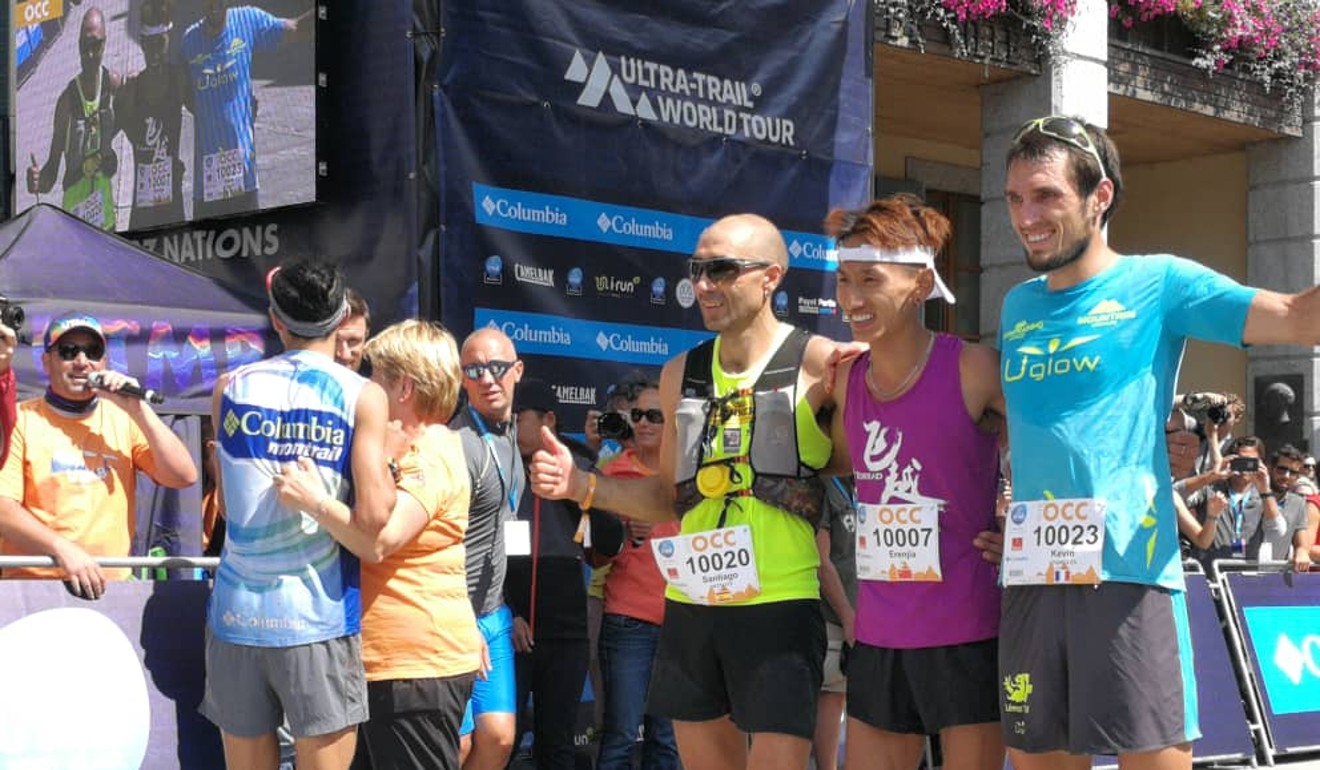 Ethnic Tibetan Jia, yet another sports school-produced road runner with a 2:20 marathon, is sponsored by Toread, China's domestic outdoor brand. It is perhaps for this reason that he has not received as much attention and publicity as China's other top runners – such as Shen, or Qi Min and Yao Miao, who are running the CCC on Friday – who are sponsored by major international brands.
UTMB: Seconds separate top three at 120km TDS race before Chinese runner finishes in top 10 for first time ever
It even looked as if another Chinese runner would clinch second. When the race began, Yunnan's Shen Jiasheng and Qinghai's Jia established themselves at the front of the pack of the OCC race.
Throughout the day, I was pulled between UTMB Live TVs Spanish, French and English-speaking teams to explain on-air the strange phenomenon of Chinese runners showing no respect for the established names of European trail running.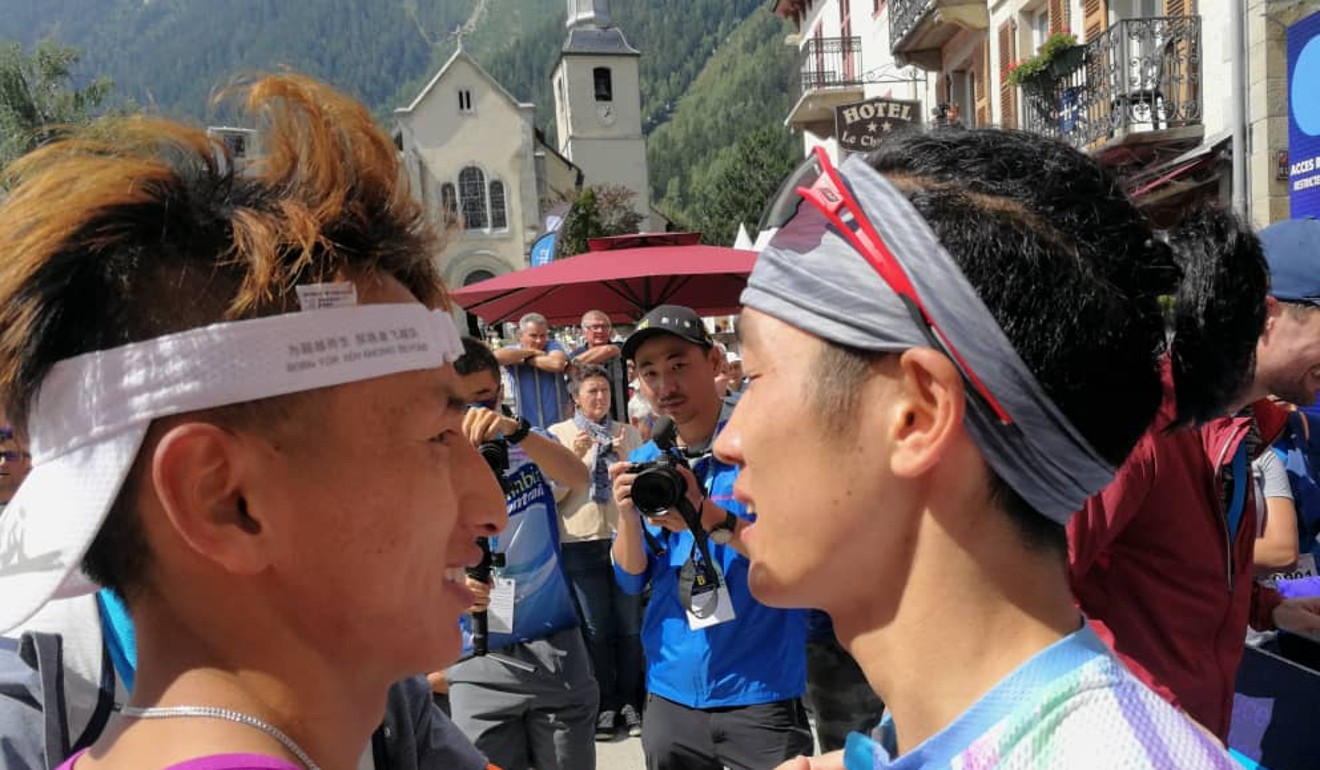 At the same time my colleagues at Chinese Live TV broadcast were busy dealing with an avalanche of WeChat messages from the Chinese runners who followed their two compatriots online.
The WeChat excitement reached its peak when Jia took a commanding lead on the long climb to La Flegere and Shen, battling Spain's Villalobos, moved into second not far behind. The possibility of Chinese one and two looked very real.
UTMB: can the Chinese burst onto international trail running scene with podium finishes in France?
The long climb, however, took it out of the young Tibetan, who kept stopping to relieve the tension in his lower back and quads, looking anxiously over his shoulder, but there was no catching him once he locked into his downhill gear on the final descent to Chamonix.
The 23-year-old made history by becoming the first Chinese to win any UTMB event, finishing in 5 hours, 28 minutes and 44 seconds.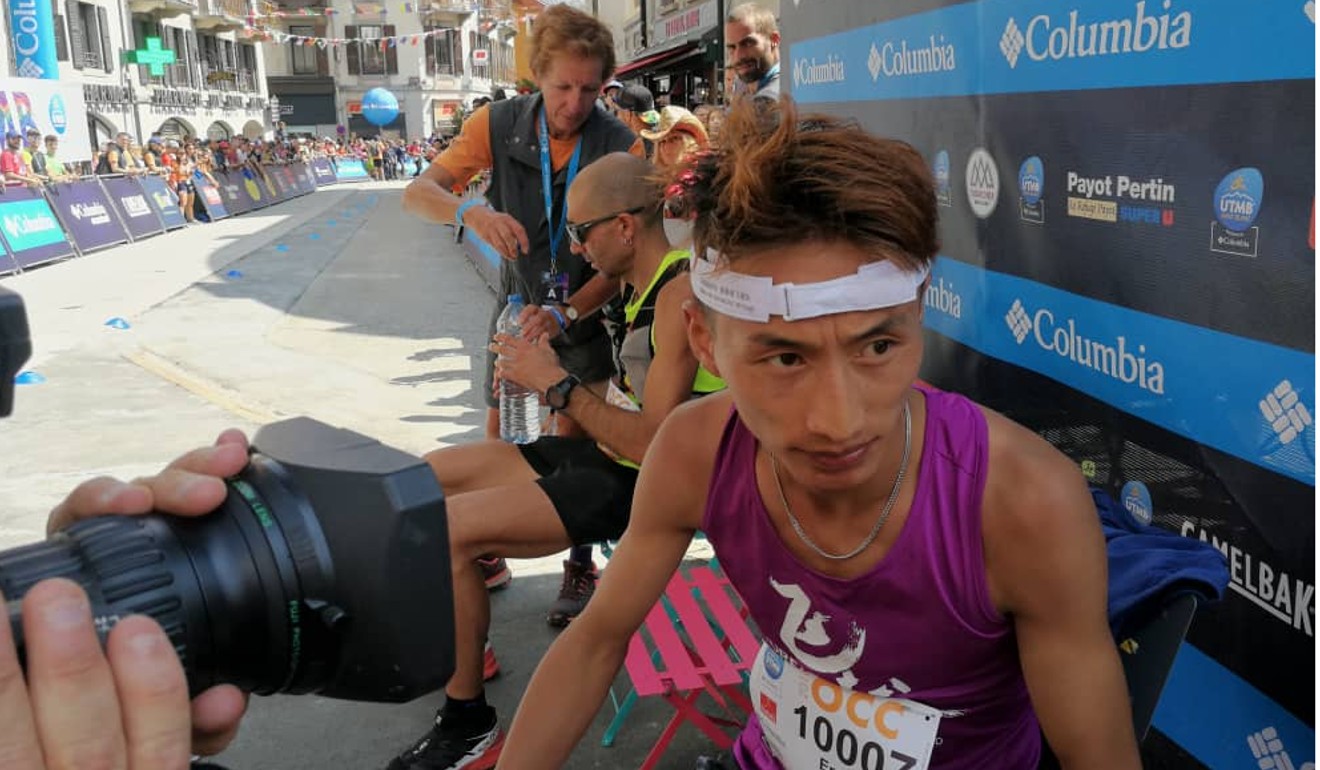 The Chinese one-two was not to be – Shen was overtaken by Spain's Santiago Mezquita, who had been running conservatively and came from behind to catch the leaders.
UTMB: how is Hong Kong out-gunning the US, UK and Italy?
Shen holding on to third, however, still looked like a good bet, but it was not to be either.
At the finish in Chamonix, the Chinese delegation members waited heartbroken as third, fourth and fifth finishers came in, with no sign of Shen. He eventually arrived in sixth place in 5:42:27, backpack in his hands, pale, exhausted and distraught. He had nothing left for the final descent and was overtaken by three runners.
UTMB schedule: All the information you need for the TDS, OCC, CCC and Ultra Trail du Mont Blanc
With tears in his eyes, Shen said: "At the I end I could not do it."
Jia, however, claimed that everything came together in the race for him, but added that he was not ready to move up to 100km distance and beyond, preferring to concentrate on shorter distances.
New Zealand's Ruth Croft dominated the female category, completing the racecourse in 5:53:00, ahead of Spain's Eli Gordon Rodriguez and Monica Vives Vila.
The Chinese assault on UTMB continues on Friday when Qi Min and Yao Miao run in the 101-kilometre CCC.