Trail running history was made again when China phenomenon Yao Miao won the female category of the 101-kilometre Courmayeur, Champex-Lac, Chamonix (CCC) division at Ultra Trail du Mont Blanc (UTMB) on Friday.
She became the first Chinese woman to win any UTMB race, only a day after Jia Erenjia became the first Chinese person to do the same, when he took first place at the 55km OCC.
Yao's victory, a total domination of her world-class rivals, was performed with a mixture of aggression, power and grace that won her the hearts of everyone who followed the 2018 UTMB.
Powering her way into the lead from the start, Yao attacked again at the seventh checkpoint.
"I did not know how far the second other girl was, but she seemed very good early in the race, and so I decided to run all the uphills from then on," she said to her support crew at the finish.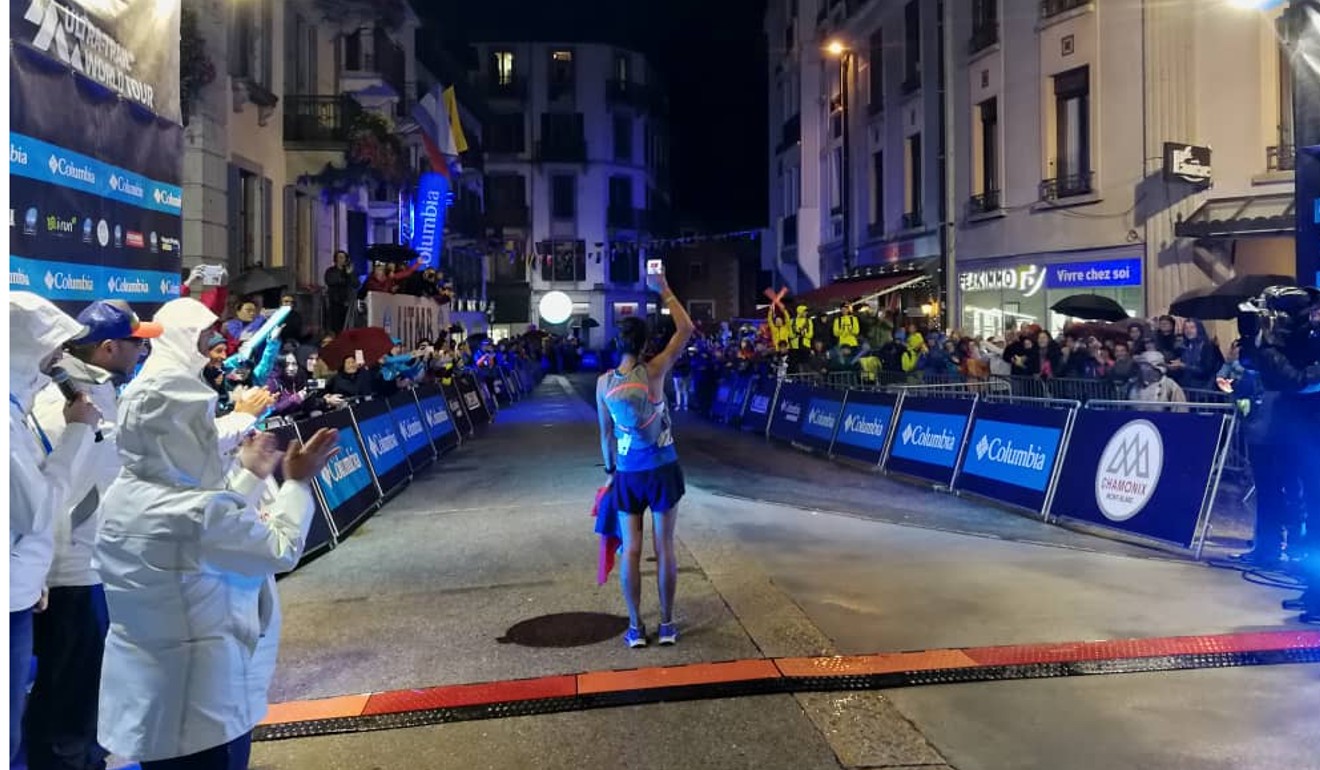 Having crossed the finish line, unused to the attention of the crowd, Yao did not know how to respond to the waving, clapping, cheering spectators. Holding her finisher jacket, she waved shyly. Backing accidentally into a photographer, she burst into apologies in Chinese.
Power couple: HK100-winning boyfriend and girlfriend on a mission to rule the world of ultra running
Yao competed the 101km course in 11 hours 57 minutes and 46 seconds, more than 30 minutes ahead of second-placed Katie Schide of the United States and almost 45 minutes ahead of the Swede Ida Nilsson, who was third.
To put her time into perspective, she missed the overall top 10 finish by just over five minutes. The next runner, a male competitor, who finished three minutes behind Yao was another Chinese, Shanghai's Yu Yunhui.
UTMB: Seconds separate top three at 120km TDS race before Chinese runner finishes in top 10 for first time ever
Yu's 12th-place overall finish would have been a sensation a year ago, but it passed almost unnoticed, a testament of the calibre of Chinese competitors.
Interestingly, Yu is a former international standard 800 metres runner, and a former sports school roommate of China's great sporting hero – world and Olympic champion hurdler Liu Xiang.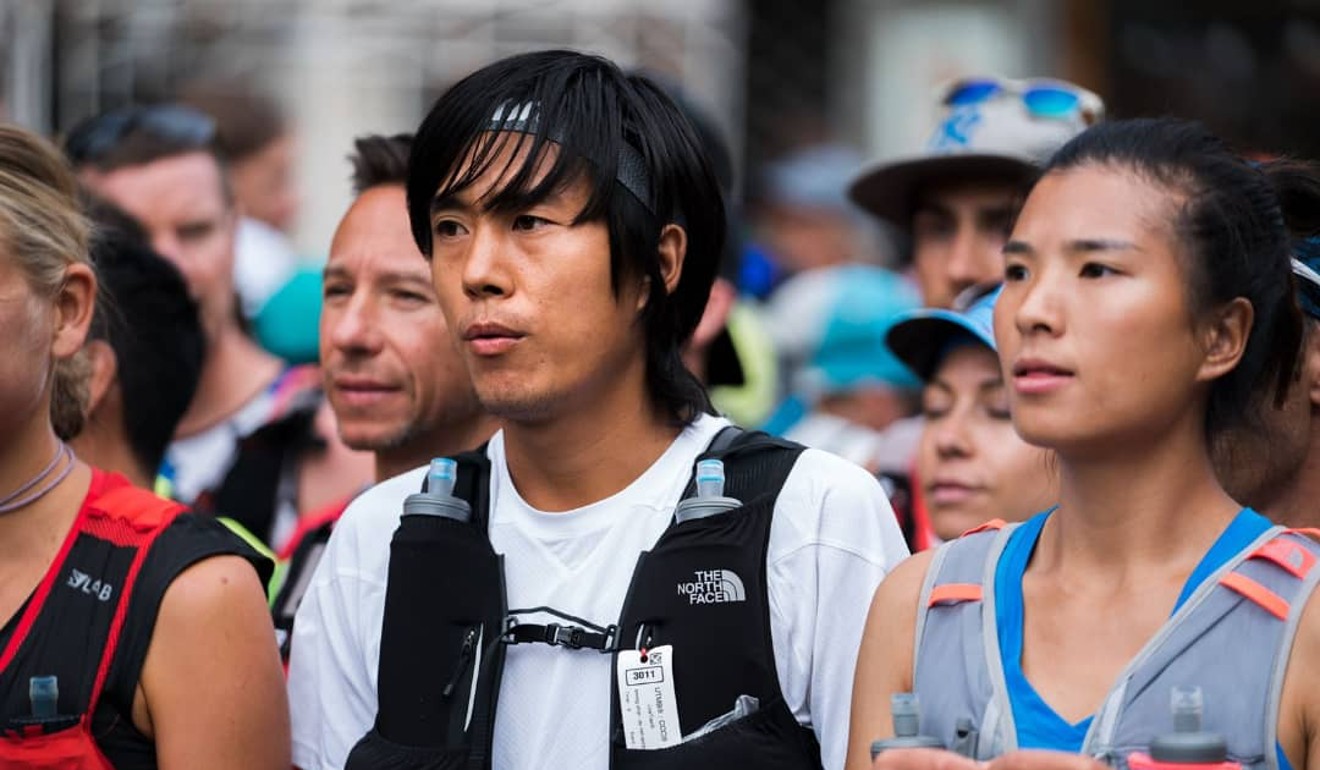 Yao had to be pulled back onto the finish line to pose for photos with her boyfriend and training partner Qi Min, who had finished second in the male division just over an hour earlier and was waiting for her at the finish, shivering with cold.
UTMB schedule: All the information you need for the TDS, OCC, CCC and Ultra Trail du Mont Blanc
Qi did not win, but his aggression and willingness to risk it all for ultimate glory made him the talk of the day in Chamonix.
As the gun went, the 2:16 marathoner tore into the racecourse, opening a lead on his rivals, who included the highly decorated duo of Spain's Pau Capell and Italy's Marco De Gasperi, as well as UK's Tom Evans, third in the recent trail running world championships.
The hearts of the Chinese commentary team sank.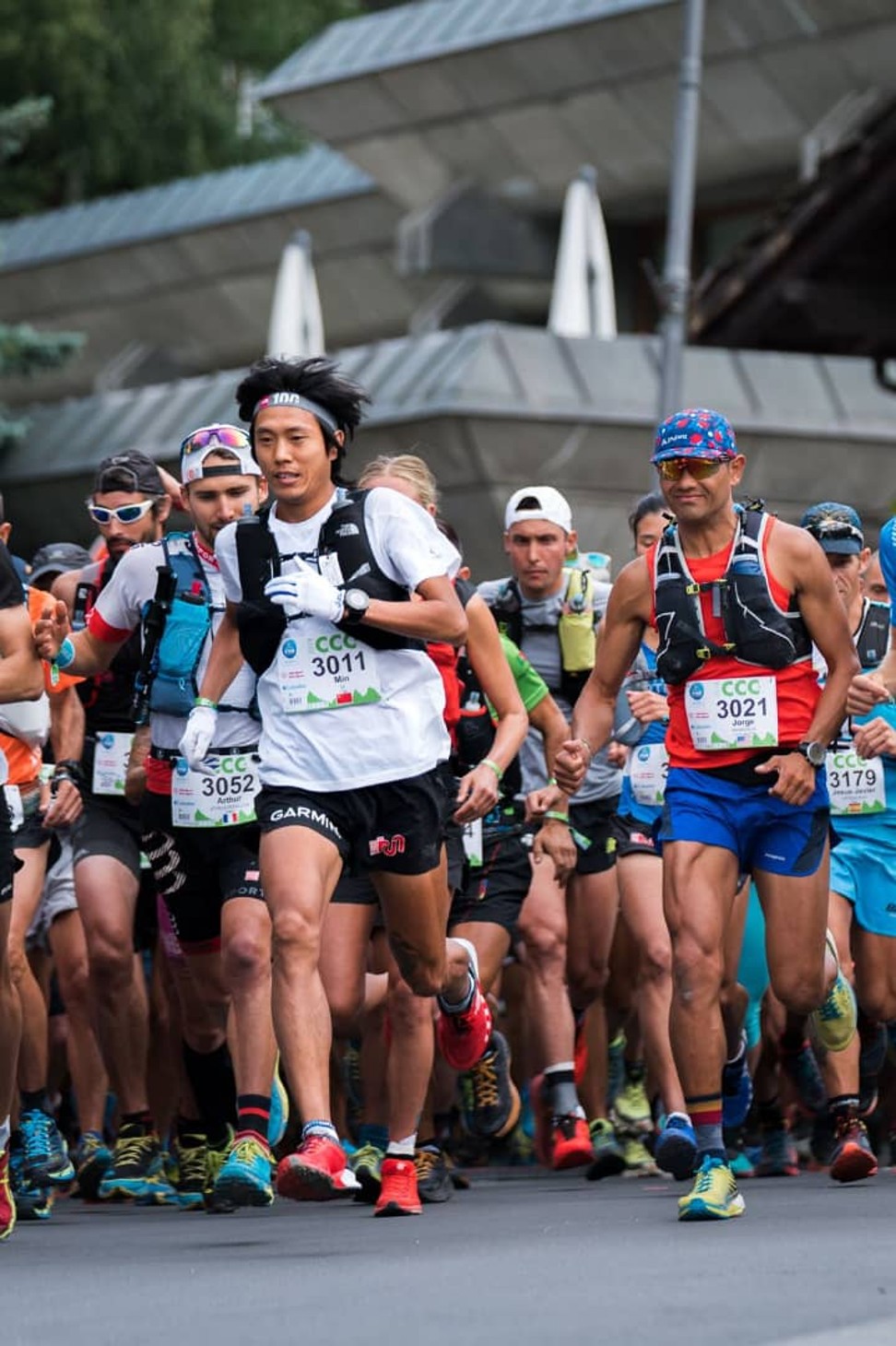 "He went off too fast again, just like he did at Gaoligong and Lavaredo," said a Chinese broadcaster.
The race went on, but Qi held the lead.
Nobody in the live commentary room expected Qi to sustain the pace: "Capell and De Gasperi are just waiting for the Chinese guy to blow up," was the consensus.
UTMB: Gediminas Grinius fights post-Iraq PTSD with running and shows others how to run with their brains
"He is not slowing down," said one commentator as the race was winding to the close though, "he still runs with the same spring in this step. He is a great athlete."
Evans, however, eventually ground Qi down, catching him on the final climb. The former British Army officer who, like his Chinese rival, is a full-time trail runner, gave his trademark military salute, standing to attention at the finish line, which took him 10 hours, 44 minutes and 32 seconds to reach.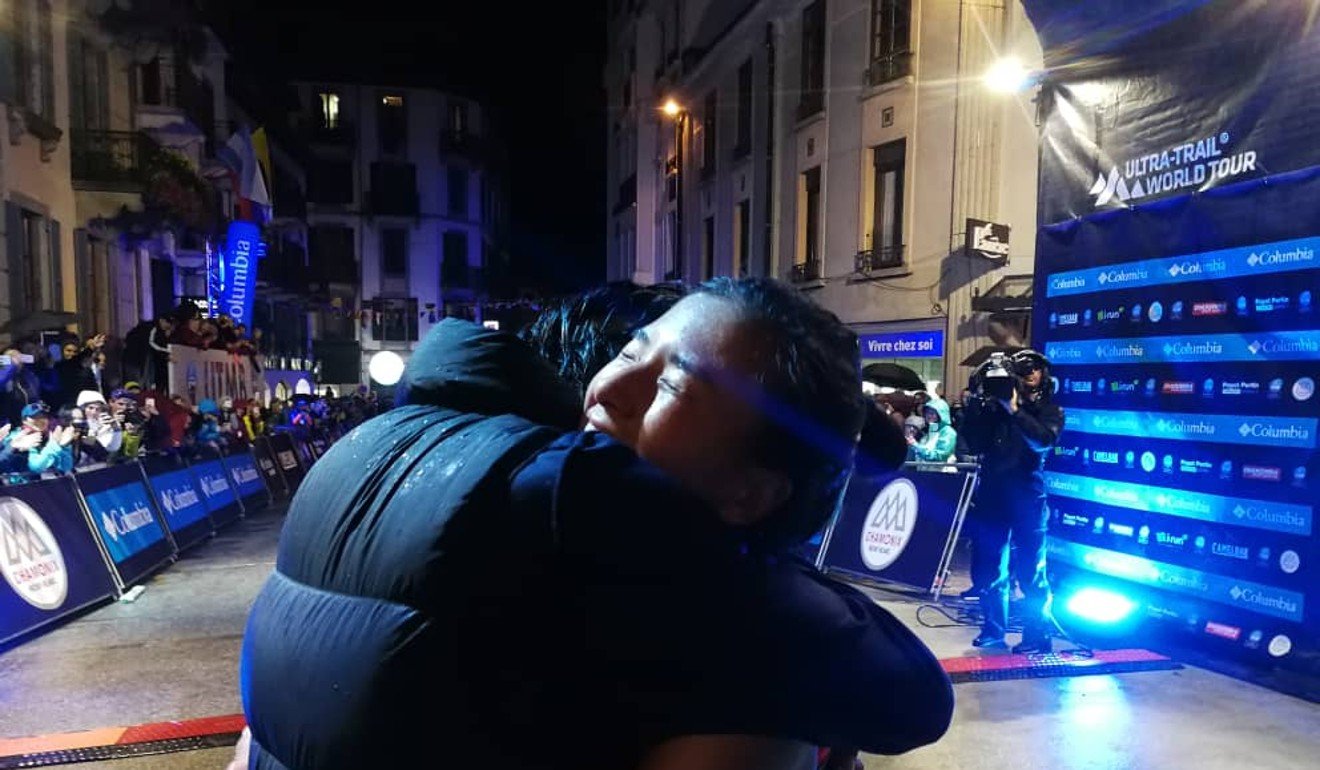 Qi arrived less than six minutes later, with a look of runner who had nothing left, but the crowd went wild – they loved his swashbuckling style.
"I run how I feel," Qi said, barely able to move his lips. "Today I felt good and I ran fast. Then I just could not run any more."
UTMB: how is Hong Kong out-gunning the US, UK and Italy?
China and Chinese runners are now the talk of Chamonix. "Let others win something, you have won enough for one year," joked the English-language commentator when they heard there are several strong Chinese runners contending in the final event – the 100-mile UTMB itself.