Clare Au Young has been fascinated by the community aspect of trail running since she took part in her first race a year ago, and signed up to volunteer. Since then, she thinks all runners should take the time to man a check point.
"On the trails people say good morning to you and interact," Au Young said. "I'm yet to meet anyone rude. And the fact there were people standing at the top of the hill just to show you the right direction is amazing. It was raining [during my first race] and they were standing there. I thought, OK, I am going to volunteer."
Au Young's first volunteer experience was on the Trans-Lantau, where she intentionally picked a night shift so she could see how runners dealt with the dark. She quickly bonded with her fellow helpers and the time flew by as she watched the elites then the rest file through.
"I can't explain the thrill of watching passing runners and saying 'turn left'. It was great," she said.
Now when she runs, she appreciates the race more and makes a point of saying thank you.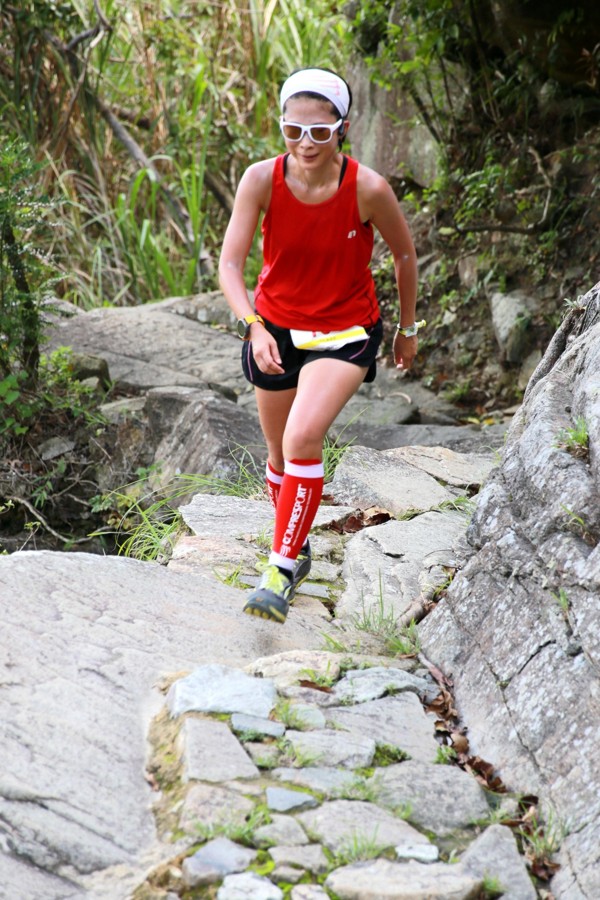 "You appreciate that if they aren't doing their job properly, you understand they are just doing it for fun, to help and they are volunteers," she said.
Au Young also thinks it helps to understand the logistics to setting up a race.
"They need to know what goes into a race. If a trail race gets cancelled because of the rain, you see some really rude comments on Facebook asking about rescheduling and refunding," she said. "You need to understand a lot of work went into it, a lot of volunteers helped."
T-junction confusion hands victory to Kevin Scallan during 15km Green Race photo finish
Au Young decided to start running last December, but the monotony of road running began to wear her interest. She signed up to the Braemar Green Race 15 kilometre trail race.
"I didn't have expectations. I just thought it looked fun," she said. "I thought I'd try it and once I did it I really enjoyed it. It was really wet and windy and I still enjoyed it.
"It wasn't boring," she said. "You have to be aware of your surroundings and everyone is so nice."
She got overexcited and started signing up to multiple races, along with her volunteering.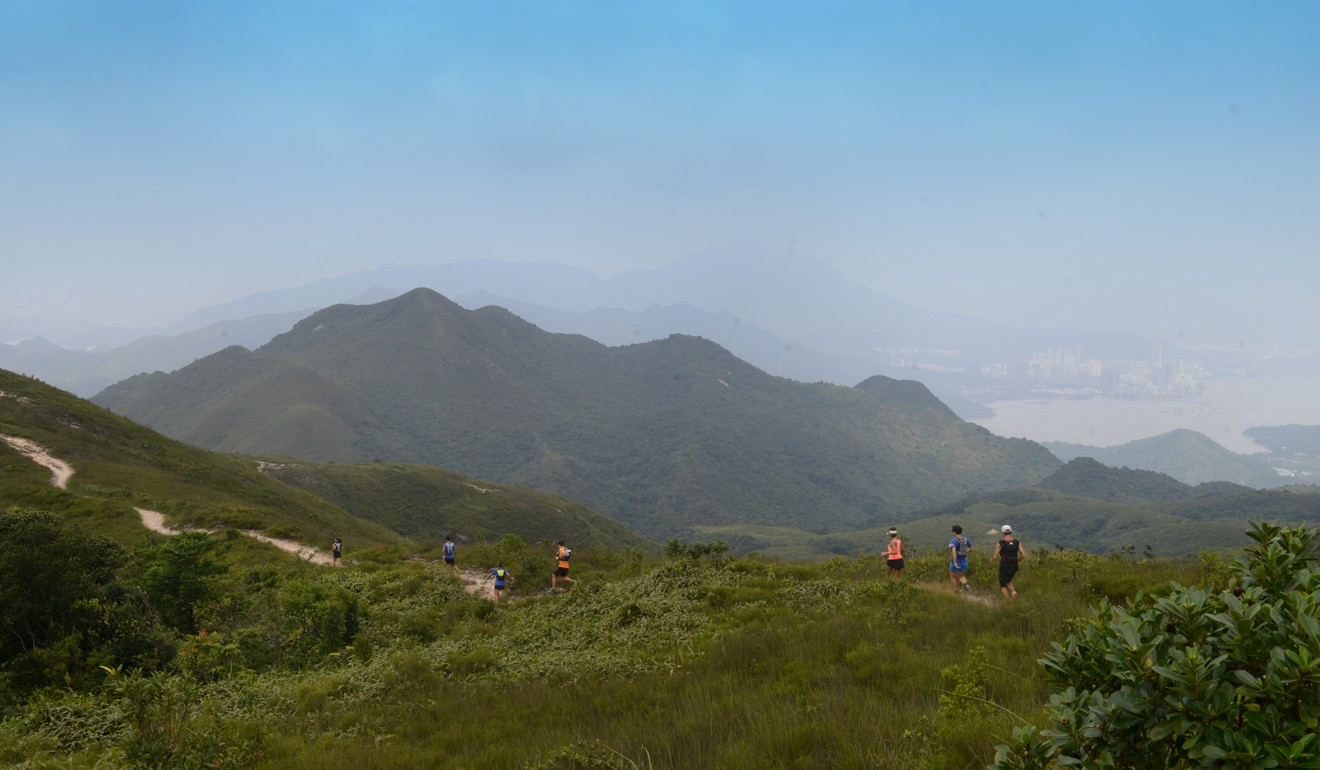 This weekend she is running the Immortals Green Race, her third weekend out of six of consecutive races.
"So far it is OK, though," she said. "So I'm thinking maybe I can push myself a bit harder."
This weekend's race is 34km and will be the longest to date. It includes the beautiful but challenging Pat Sin Leng ridge.
However, Au Young enjoys the up and down of steep hills. It is the catch water towards the end that worries her.
Super Typhoon Mangkhut: city's residents prepare for worst as most powerful storm since records began edges closer to Hong Kong
"It's a catch water so it could be boring," she said. I'm hoping the music will pull me through but I do better in races anyway. I'm just hoping the weather isn't too bad."
As Hong Kong prepares for Super Typhoon Mangkhut it could be bad weather indeed. So bad that the event may be cancelled for safety, but time will tell.