Liang Jing took first place in the Ultra Gobi on Monday after running for three and a half days straight.
The Chinese competitors taking part in this year's third edition of Ultra Gobi had reasons to push themselves.
First, there was the US$10,000 bounty promised to whoever managed to break the 70 hour, 52 minute time set by Daniel Lawson last year. And second was a desire restore pride after foreign runners took all six podium spots for the men and women last year.
Liang started off at a furious pace and the unanimous verdict was that he was setting himself up to fade and drop out.
Checkpoints and miles went by but Liang, limping and at times hypothermic and delirious, held on, fighting off attacks from his compatriot, Guizhou's Zhao Jiaju.
The two Chinese runners, constantly balancing on the edge of collapse, had only one question for race staff: "Where are the two Englishmen?"
The two Englishmen giving chase were Nathan Montague and James Poole.
Montague was third in 2017, when he somehow ground out a podium finish despite what was later diagnosed as a snakebite.
This year, the ascent to the 4,000m mountain pass at night in sub-zero temperatures left Montague hypothermic. Then, a malfunctioning GPS and sleep deprivation compromised his ability to navigate, taking the Briton on a large detour in the desert, effectively ending his challenge.
Hypothermia also put Poole out of podium contention. Poole slid down the rankings after he had to pause for seven hours at a rest station while his core temperature climbed back to normal.
Leaders Zhao and Liang advanced together with around 20km to go, when Liang suggested racing it out for the title.
"I can barely walk," Zhao replied.
Liang said afterwards: "So, I went for it, and took it."
Hong Kong's Samantha Chan overcomes fear of getting lost in Gobi Desert to finish third in 400km race branded one of world's toughest
Liang was overjoyed with his win although his time of 85 hours, 46 minutes fell far short of Lawson's benchmark.
Zhao arrived ninety minutes behind Liang, barely able to stay upright.
Post-race, the runners compared hallucinations.
"In the middle of the desert, a taxi pulled up next to me," said Li Renli, who finished fourth. "The person inside the taxi asked me if I was taking part in a race. I said, 'no, no, I am just out for a short training run'."
Poole arrived at night, delirious, at a rest station next to a picturesque lake with boats moored to a pier. But when the sun came up there was only sand, rocks and barren mountains.
Before the race, the focus was on two Hongkongers – blind athlete Gary Leung Siu-wai and his guide Sam Tam Chun-fung.
At the pre-race media conference, the pair were given a standing ovation, but out in the desert they struggled to beat the cut-off times.
Leung and Tam arrived at the second rest station, 68km into the race, just an hour before the cut-off. With no time to sleep, they hurriedly refuelled and pressed on.
Hong Kong leads the way for Asia as trail running association gives runners and organisers a voice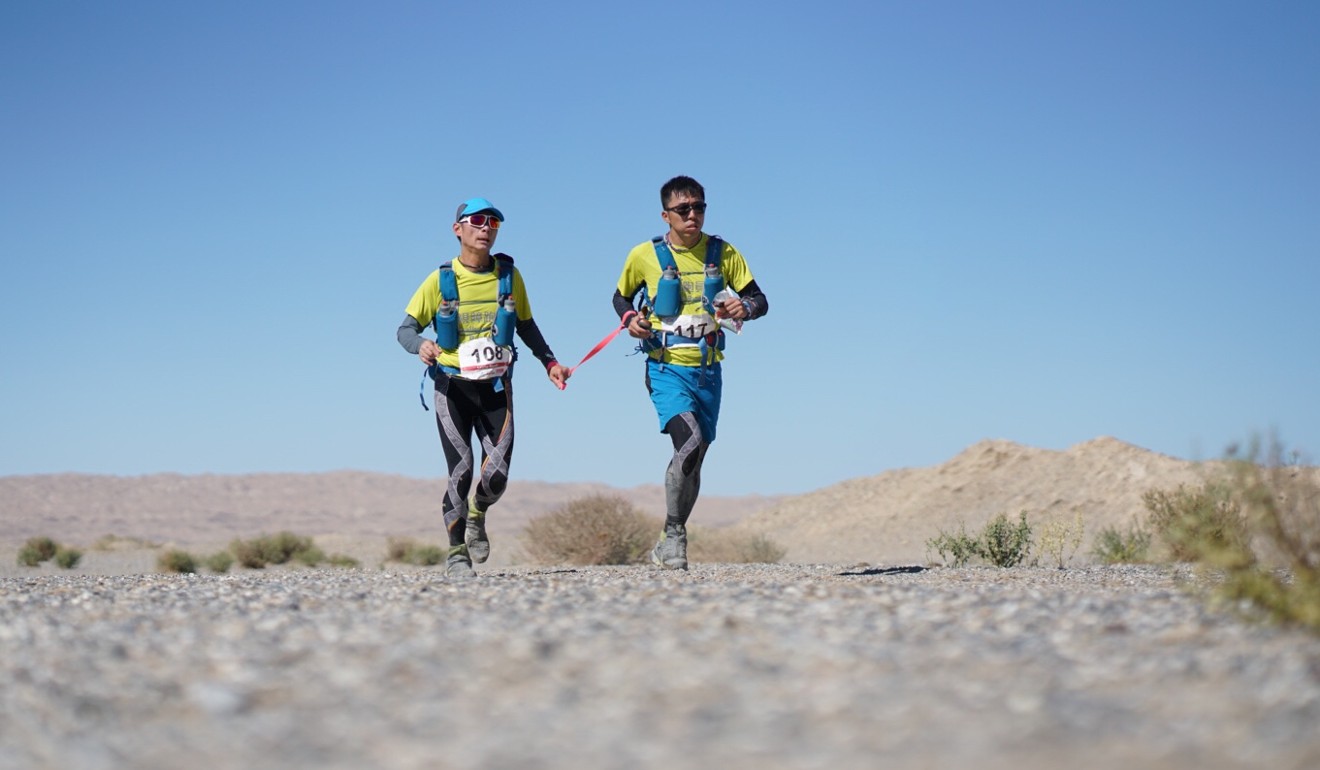 Having made it to the following rest station at 96km they again had just an hour left before the cut-off. Realising that they were going into an irreversible sleep deficit, Tam then made a decision to pull out, much to Leung's disappointment.
Leung said this year's race was a learning experience, and both are already committed to next year's Ultra Gobi. Leung is now looking forward to his next challenge – to perform as well as a trail runner as he has done on the road.
Two other Hong Kong runners also raced: vastly experienced ultra runner Chris Mak and elite runner Law Chorkin. Unfortunately, Mak, who is a practising medical doctor, failed to meet the cut-off point at 68 kilometres. Law, invited to contest the two-person team division, is currently set for a top-two finish, neck-and-neck with a Chinese team.
IAAF-trail running partnership: athletics chief Sebastian Coe on a new era for the sport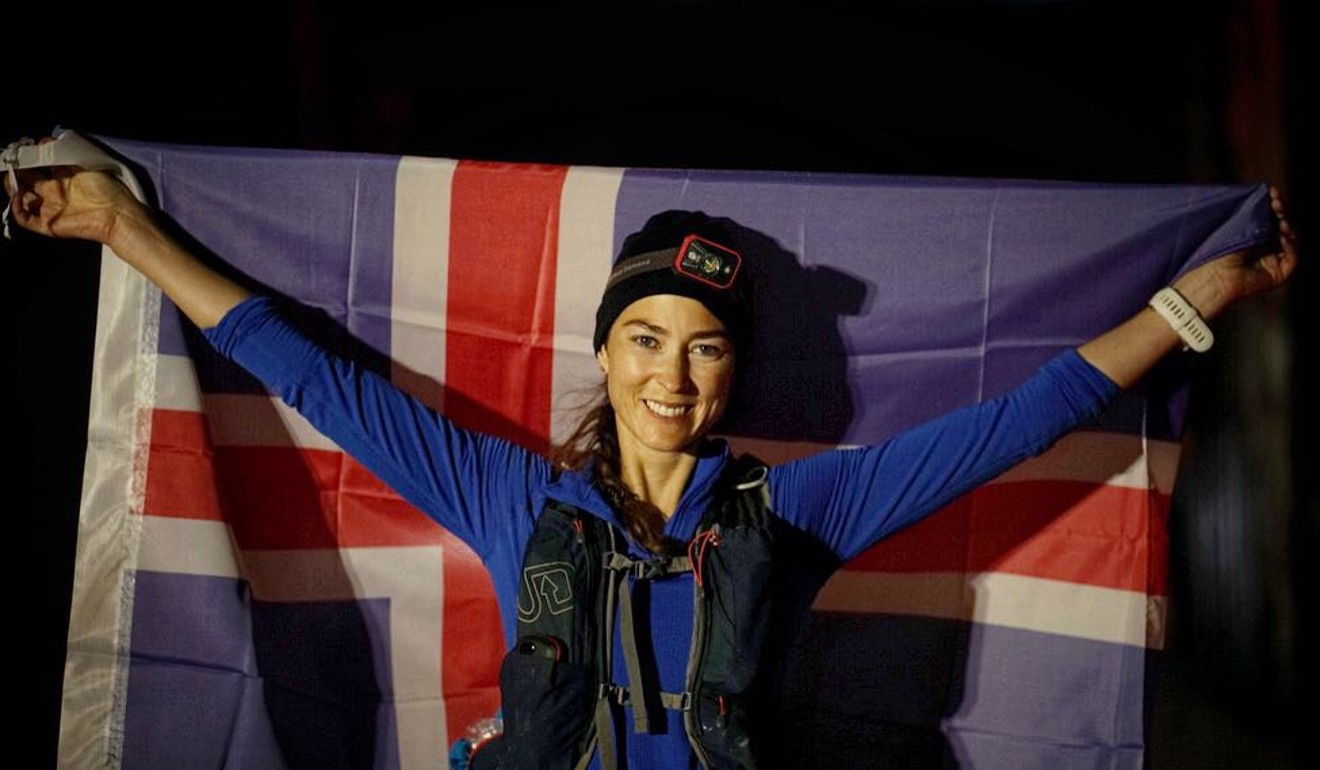 The female category was won by Iceland's ultra-running star Elisabet Margeirsdottir, who became the first woman to break the 100-hour mark.
Masses in Iceland followed her well thought-out schedule of walking, running and sleeping on social media while Margeirsdottir climbed the rankings.
Trail running to come under International Association of Athletics Federation umbrella in 'great step forward' for sport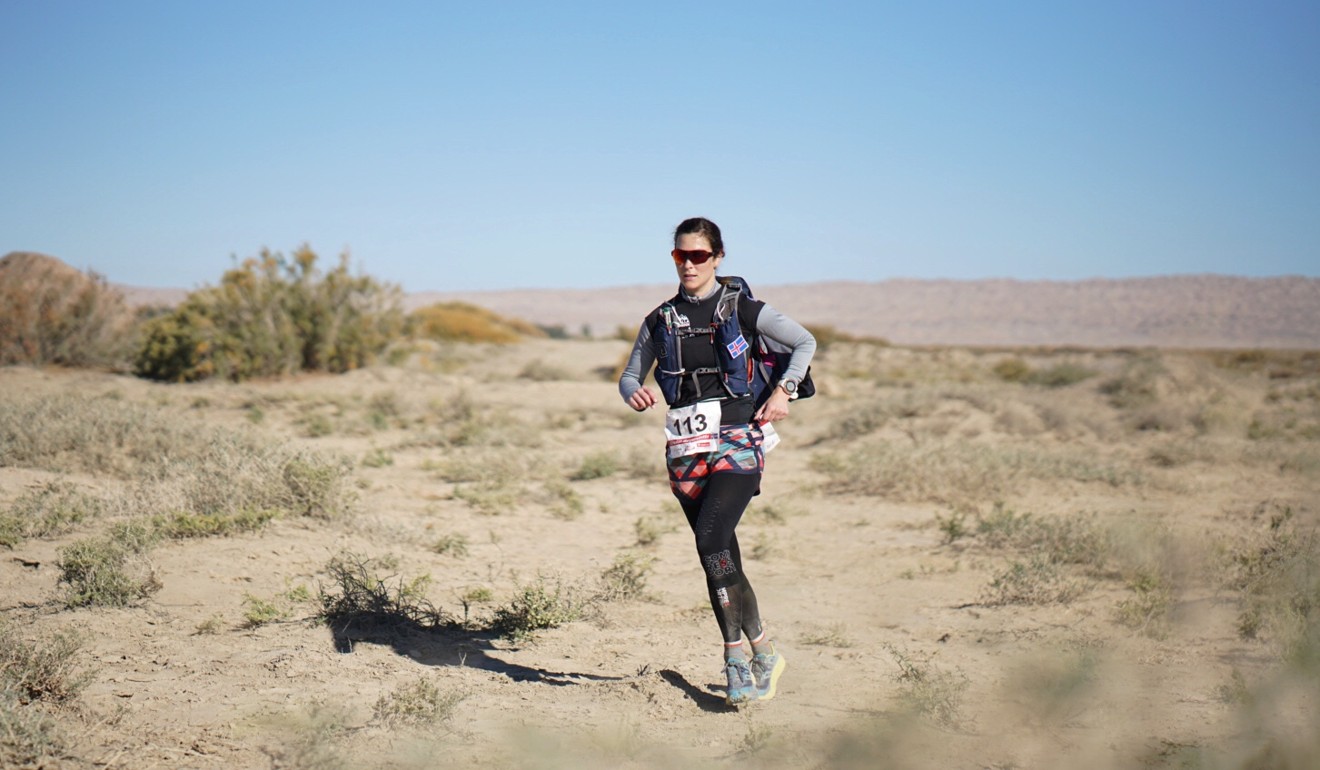 Margeirsdottir crossed the finish line in the city of Dunhuang in 97 hours and 11 minutes to become the first woman to break the 100-hour barrier at Ultra Gobi. She was seventh overall. Second-placed female, Chinese ultra-runner Xing Ruling, was hours behind.
Margeirsdottir said she was not going to do Ultra Gobi again, however much she enjoyed the race. Ultra Gobi was a once-in-a-lifetime experience.
Prize money in trail running: will it lead to doping or is the sport's ethos above cheating?