John 'Stingray' Ray Onifa won the Moontrekker 50-kilometre race early on Saturday morning, but was pushed hard right until the end by Brian McFlynn.
"I was stopping to stretch because I had cramp when I was running," Onifa said. "I was scared because Brian was so close but it was so painful. I managed to rescue it for the final 5km and win."
The Moontrekker is one of Hong Kong's most popular running events, taking place through the night from Mui Wo to Cheung Sha Beach on Lantau island.
There are usually two distances, 40km and 30km, but to mark the competition's 10-year anniversary organisers hosted a 50km event as well.
Moontrekker: meet Stingray, the Filipino runner targeting Lantau win to support his family after three failed army tests
"Brian was still leading after checkpoint four," said Onifa, who flew from the Philippines for the race. "But I managed to catch him on the trail and kept the lead until the end."
McFlynn won last year's 40km distance by taking the first half of the race slow and then picking off tiring runners in the final stretch, but abandoned the conservative tactics this year.
"I could have paced a bit better," the Hong Kong-based Irishman said. "I didn't try my usual tactic of taking the first half slow, but it is one of the first races of the season and I was feeling good so wanted to see what I could do. Sometimes you have to push yourself for that. I learned a lot today."
Onifa finished in four hours, 53 minutes and 50 seconds, followed by McFlynn in 4:54:51 and Justin Andrews in 5:08:38.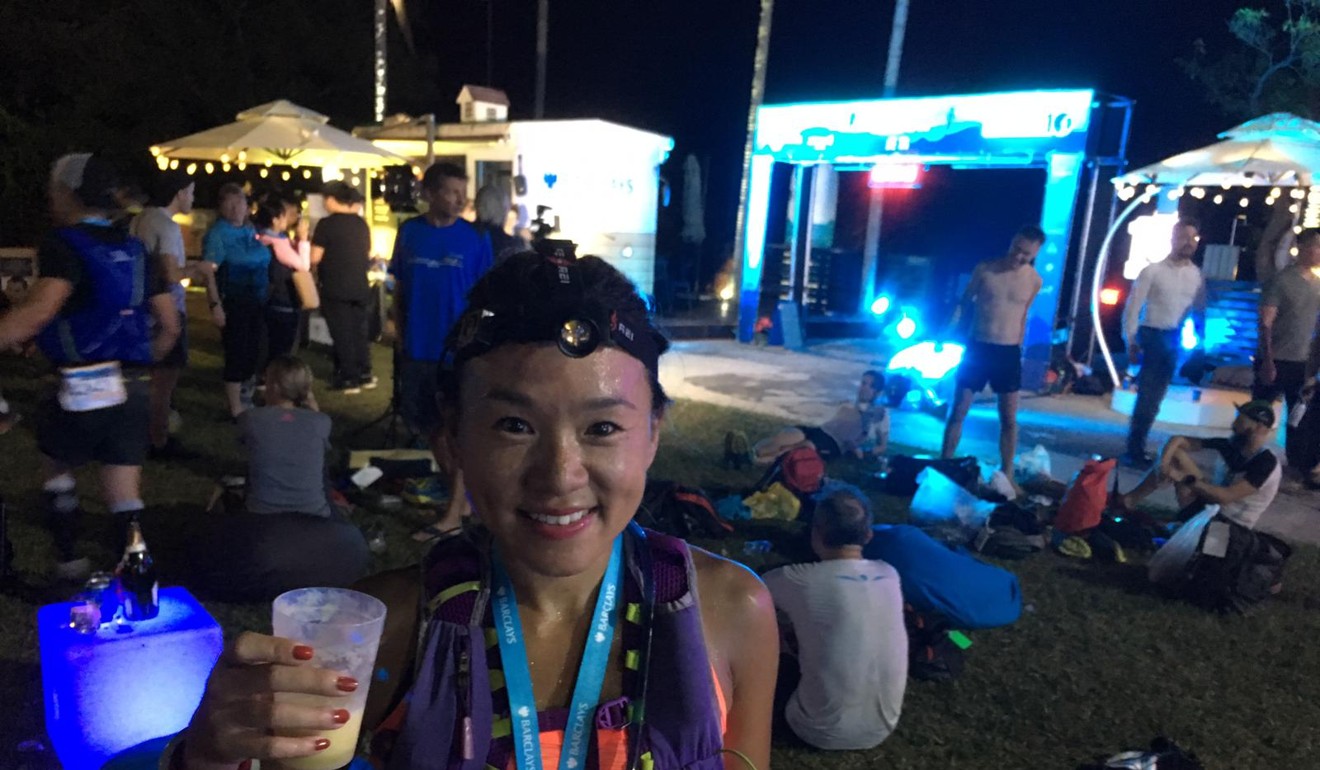 JCY Ho was the first woman over the line in the 50km and put the success down to her training for next month's Oxfam Trailwalker.
"I was targeting top 10," she said. "I didn't think I would win. I was trying to get away from the second lady. She passed me at checkpoint two, but I thought I have to pace myself, I can't chase her, at least I will come second."
Second place went to Sayaka Matsumoto, who said: "I think I went too fast at the beginning. I thought there was no one in front of me so I got carried away."
Moontrekker: Hong Kong trail 'legend' looks back on running career with pride before swansong at Lantau night ultra
"I am very lucky there are no other fast women in the race," Matsumoto joked, adding that she has gained confidence from her success for the Oxfam Trailwalker.
Ho finished in 6:53:02, followed by Matsumoto in 6:58:07 and Brenda Haitema in 8:49:28.
40km
Ryan Whelan took first place in the 40km, adding to his trophy cabinet having won the 30km a few years ago.
"I've always had a close connection with Moontrekker," he said. "I know the trail well and if you know the trail it helps so much. You know how far you have left and psychologically, how many climbs are left."
Whelan planned to take it slow but had a quick start and his plan was scrapped.
"There were a couple of times my legs went but at Ngong Ping things started going well again," he said, adding that is when he began to think he would win.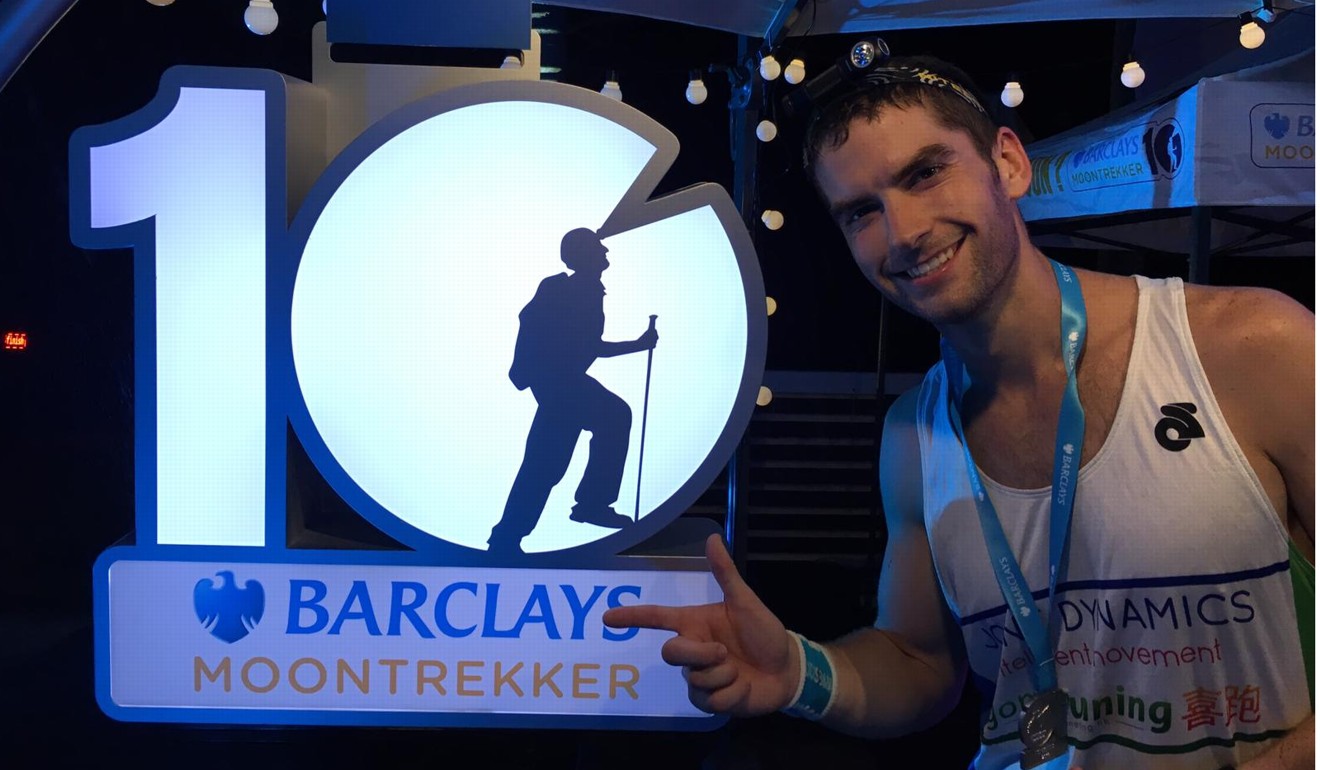 Chasing Whelan was Hong Kong Four Trails Ultra Challenge (HK4TUC) winner Salomon Wettstein. It has been nine months since he won the mammoth 298km non-stop ultra, but his body is still recovering.
"The downhill was hell, pure hell," he said. "At the beginning there is a lot of flat and you tend to go too fast.
"I still don't think my legs have recovered from the HK4TUC," he said. "I have lost a lot of speed. The Four Trails, you don't know what it does to you, even to your organs."
Hong Kong teacher Brian McFlynn delivers Moontrekker field a lesson in ultra-running tactics
Whelan finished in a commanding 4:06:23, almost 25 minutes ahead of Wettstein in 4:31:04. Jono Woodhouse finished third in 4:43:37.
Sharon Koelewyn led the way in the women's 40km. "It wasn't what I was expecting," she said. "I was just treating it as a training run for Oxfam Trailwalker."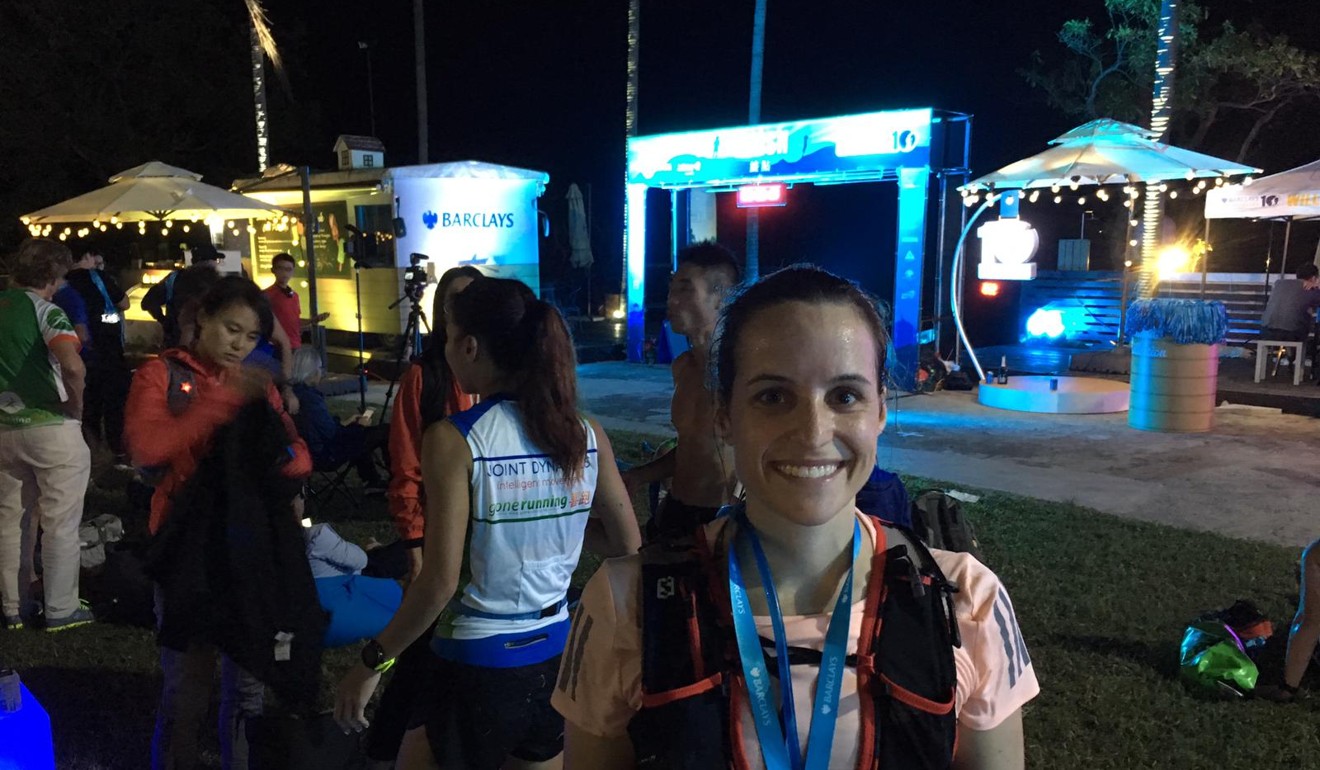 Her head flashlight broke climbing Lantau Peak, so she was forced to make her way by hand held light.
"I'm definitely going into Trailwalker felling good now, and I'm aiming for about 20 hours," she said.
Koelewyn finished in 5:53:11, followed by Denise Le in 6:06:16 and Jennifer VanGorder in 6:25:49.
30km
Bryan Crane took the honours in the 30km race. "I won it last year so wanted to win it again," he said. "It wasn't too bad, it is just a fun race."
Following fads, boxing bouts and fibbing to friends leads Louise Forsyth to Moontrekker
Crane finished in 3:28:47. In second was Mat Leng in 3:30:29 and Luke Rouse in third finished in 3:49:29.
Crane was also the fastest up Lantau Peak over all the categories and distances, scaling it in 26 minutes and 49 seconds.
Katrina Hamlin won the women's 30km in 4:11:19, followed by Anata Zhang in 4:33:29 and Wai Chee Wong in 4:52:54.
Pair and team results
40km pairs:
1. Cartilage Carnage (Nick Hodges, Alex Oldfield) 5:10:01.
2. Lun Chun Squat (Leo Chung, Samantha Chan) 5:32:33
3. KPMG Runners (Ruper Chamblerlain, Vince Natteri) 5:35:36
40km teams:
1. Whoopwhoop (Joosje Hardus, Kim Knape, Lisanne Elfring, Jenny Susan) 6:07:19
2. Scrambled Legs (Timothy James Foster, Daniel Scholz, Kris Whitlock, Sam Rigby) 6:37:46
3. Ellie Georgie and the Lads (James Mabbutt, Georgie Masefield, Ellie Batterham, William Bland) 6:41:09
30km pairs:
1. Perun (Cyril Gomez, Jamie Mcgrgor) 4:26:40
2. Hopalong Cassidy and the Sunrise Kid (Al Chalabi, Joanna Eades) 4:52:51
3. MamaToto (Matthieu Simeray, Thomas Peyroutas) 4:54:50
30km team:
1. Go Wild (Wallace Wong, Jonas Fung, Alex Ma, Mandy Wong) 5:24:14
2. Knight Frank (Keith Williamson, Ross Criddle, Richard Feehan, Tom Banwell) 5:45:52
3. Bravera Moonlit Team (Alyn Watkins, Will Tidwell, Skott Taylor, Mike Norwell) 6:22:23