Five survivors of the 2008 Sichuan Earthquake faced more than physical challenges when they lost limbs in the tragedy. Some thought they would never walk again, and others considered taking their own lives.
But now they have taken part in the Lantau Trail 70-kilometre ultramarathon.
Saturday was particularly hot for this time of year and the brutal course took its toll on many runners, including the amputees, Hu Yue, Niu Yu, Ma Yuanjiang, Wie Yunlu and Li Yingxia. They could not finish the race.
But they ran parts with Hongkonger Anthony Fung, who was raising money for Stand Tall, the charity that helped fit the amputees' prosthetic limbs. Fung finished in 13 hours and 54 minutes.
"They did not have any regrets and did not they cite disability as their excuse," he said. "I interpret this as just a DNF (did not finish) like anybody else."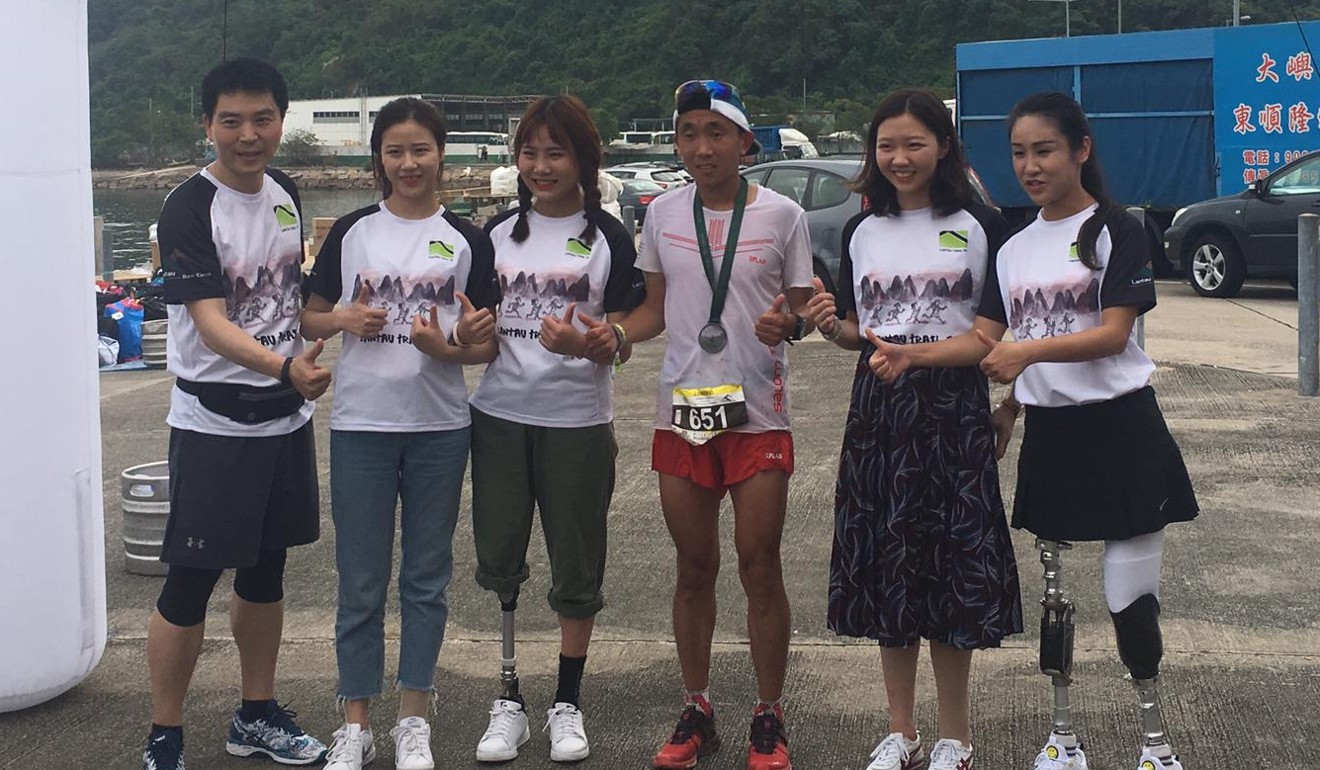 Sichuan earthquake 10 years on: Hongkonger to run Lantau Trail 70 with amputees from China disaster
Li said sport had helped her find meaning in life, despite losing both of her legs from her hips when she was barely a teenager.
"My resilience has developed over the last 10 years – after the earthquake I thought about ending my life, but with the support of my family, and Stand Tall, which seems like an extended family, I lived," she said.
"My mother told me that I must find meaning in life. I understand I did not die after being trapped for two days. I thought there must be some meaning in life."
Ma was trapped for seven days and lost his hand. He ran before the earthquake and believes it gave him the physique to survive. He thought of his children during his fight for life. He also thought of his parents: "You don't let your parents go to your funeral."
And now, knowing that he can endure days of intense suffering has helped him improve his ability to run long distances. "Mentally, yes, being trapped has helped me run ultras, but physically, I'm not so sure."
Lantau 70: Bartholomew and Backhausen coach Hongkongers in vegan diet and trail running techniques
Nui was only 11 years old when she lost her leg just above her knee. It was not until last year that she took up sport.
"I've always been apprehensive of running and doing sport, but I happened to have a half-marathon available on my birthday. I decided to do something special," she said.
"I've always thought about doing it but never had the courage because I thought my limitations couldn't be overcome until that half-marathon," she said, adding that she is not a role model but hopes the group's efforts on Lantau will show other amputees they too can overcome their limitations.
Stand Tall was set up by two doctors. One, Dr Law Sheung-wai, was at the start line of the LT70. He and professor Chan Kai-ming set up the charity a week after the earthquake and would visit almost every week to help deliver prosthetics and therapy to victims of the tragedy.
Even now, Law visits Sichuan every few months as patients grow out of their new limbs or damage them with wear and tear.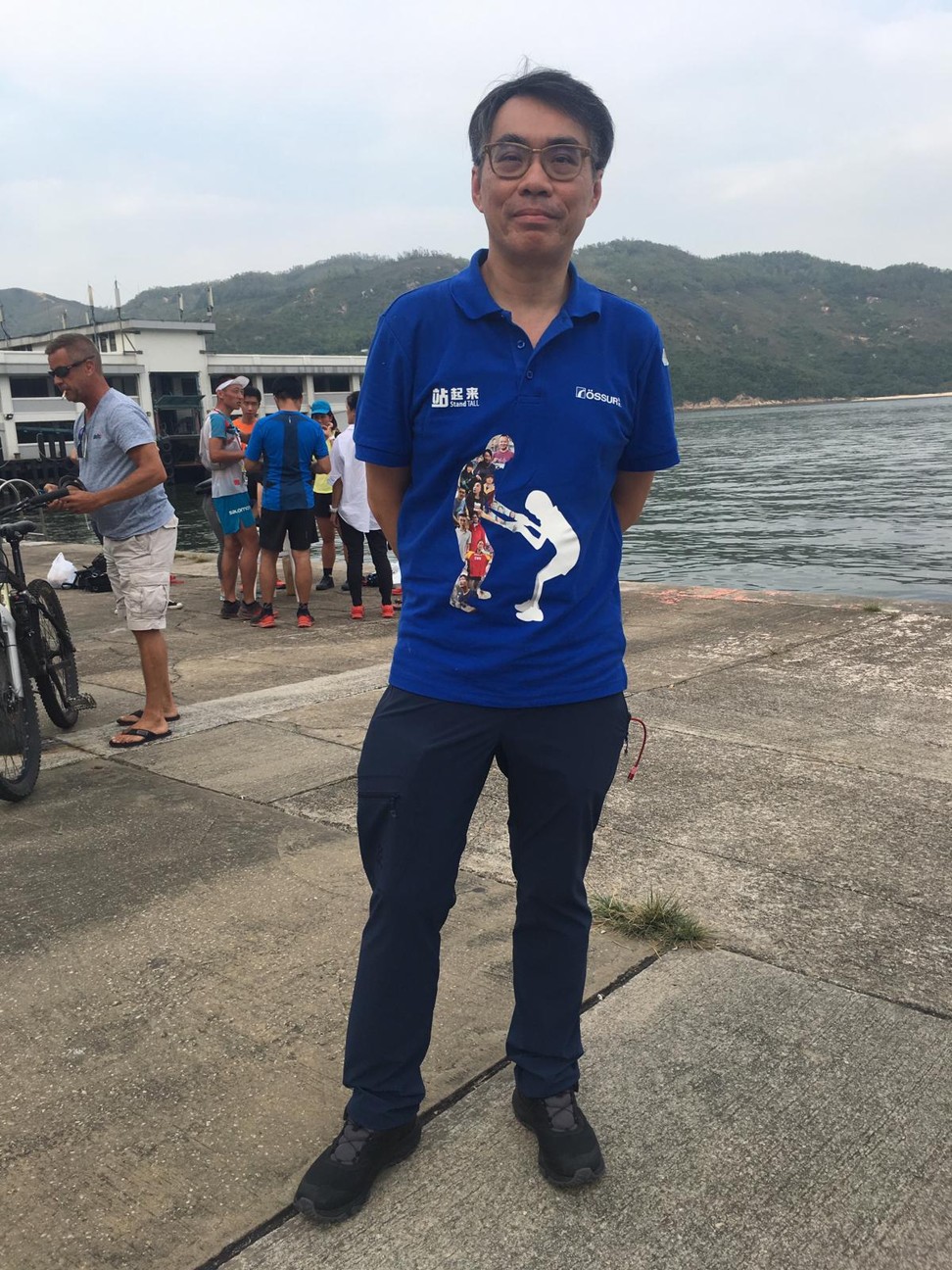 Wei said: "I've always been fearful of taking up the challenges but because of the work of Dr Law I feel like it is time to take the step. I was 12. I didn't think I would ever run an ultra-marathon, I didn't even think I would walk."
Hu calls it chance that she took up sports. She took part in some training at 15, three years after she lost her leg and began to realise she could run like a "normal person".
"This is a new experience and I am very grateful that I can come and participate," she said. "I haven't modified training, I just love sport."
In the wake of the earthquake, Stand Tall received a great number of donations and government funds to make their work possible. But as the memory of the event passes, so to do their funds.
The young adults still face challenges, particularly as they grow out of their limbs that were fitted when they were just children, hence the importance of the likes of Fung who raise charitable funds.
"Over the past 10 years the charity has helped me, and not only let me stand up, but Stand Tall," said Wei.
You can donate to Stand Tall and Fung's LT70 run here.