This year's Ultra Gobi could not have been won by individuals any more different than Iceland university lecturer Eisabet Margeirsdottir, a biochemistry graduate and professional sports nutritionist, and China's Liang Jing, a former factory worker from Anhui province.
Liang, 28, had been disqualified after winning this year's HK100 for taking water from hikers and then throwing empty bottles on the trail. Such behaviour fitted perfectly into anti-mainlander prejudice and Liang was savaged on social media.
Liang says his suzhi or "quality of character" is low, but adds: "I don't want people in Hong Kong to judge all mainlanders by my behaviour – there are also Hongkongers who have low suzhi."
Despite his self-proclaimed low suzhi and his impressive win in the Gobi, Liang is humble enough to recognise his room for improvement.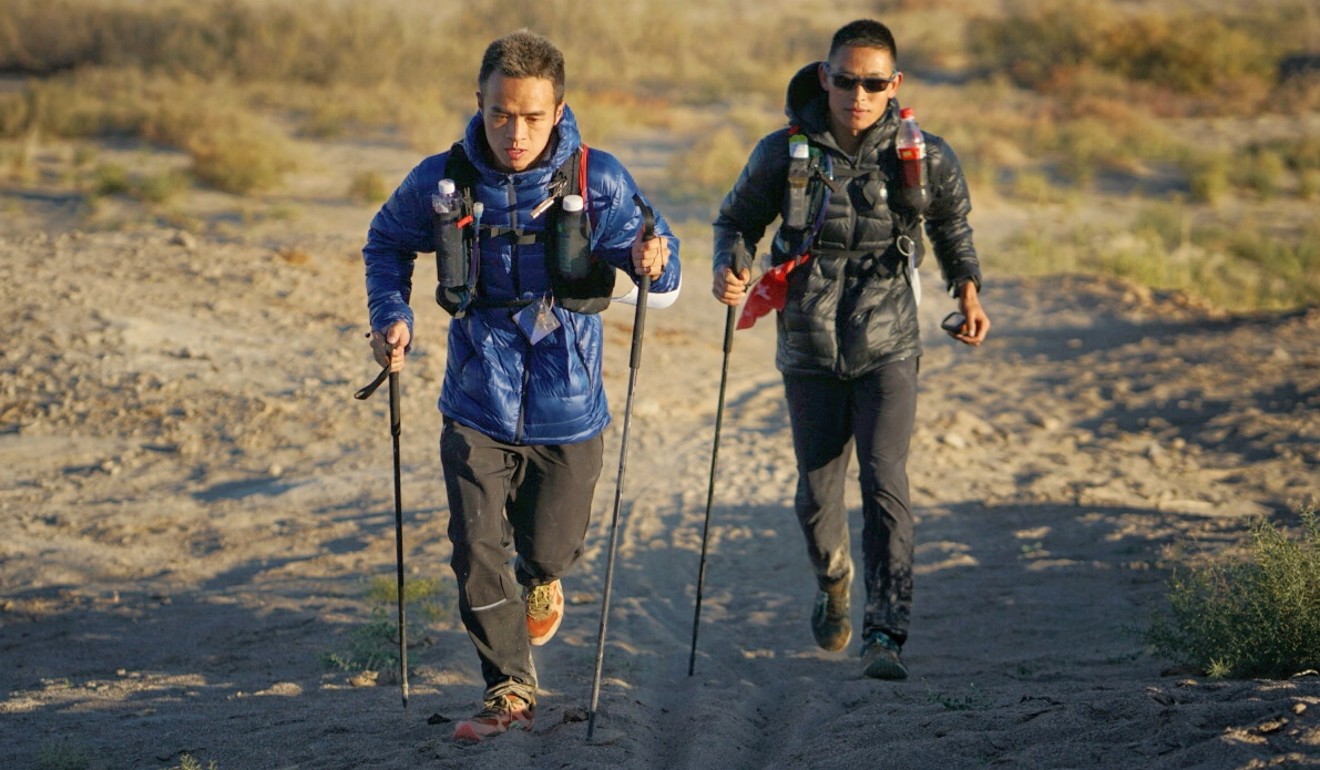 Controversy at HK100 trail run as record-setting winner Liang Jing of China disqualified
"I went to Ultra Marathon de Mont Blanc (UTMB) this year to run TDS, and I did really badly," he said. "I had no idea how to run these kind of races. Foreign runners in Chamonix were really strong, but they also had knowledge. I need to learn a lot."
Hong Kong could become his classroom.
"There is a gap between Hong Kong and the mainland," he said. "In Hong Kong, people respect the law and rules, and there are many scandals involving mainland Chinese.
"In China, it is no big deal – local people always give you water on the racecourse – they are being helpful and friendly. I just had no idea."
He avoids the topic of him throwing bottles on the ground at HK100.
"I know that Hongkongers think that what I did is horrible," he said. "I want to come back to this race – and now I am working on making myself a better person.
"You must get up where you got knocked down and face the problem again," he said. "Next year at HK100 it will be a new me."
China's Liang wins Ultra Gobi non-stop race as Hongkongers battle sleep deprivation, hypothermia and hallucination
Now a professional runner sponsored by Toread, China's largest domestic outdoor brand, he used to work in a factory in Hefei, making telecommunications equipment.
"Day shift, night shift, double shifts – it was really hard," Liang said. "I am a grass-roots runner. I am not from a sports school, like guys like Qi Min. I don't have a coach, I started running because there was nothing to do for entertainment when I was at technical college."
But now Liang regularly beats the sports school alumni in races, as he did with Qi at HK100 before the disqualification.
The colossal mileage he is able to run puts food on his table and keeps him from returning to the factory floor.
"I do as many as nine ultras per month in addition to my training runs," he said. "In the month before Ultra Gobi I raced a total distance of 800 kilometres.
"Racing ultras is very hard, and I always train alone to get used to this torture, but I can make tens of thousands of yuan a month now from prize money."
Power couple: HK100-winning boyfriend and girlfriend on a mission to rule the world of ultra running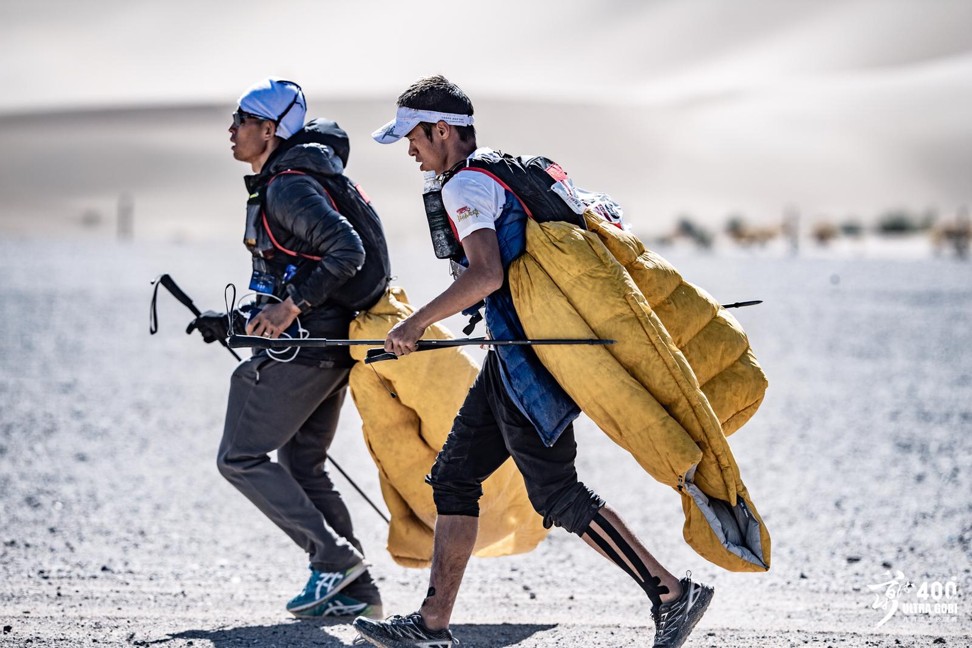 UTMB: Yao Miao becomes first Chinese woman to win UTMB race with CCC victory only one day after Jia's OCC triumph
Liang is the national 24-hour record holder and has a two hour, 30 minute-marathon personal best. He considers winning Ultra Gobi a "magnificent achievement", but there was nothing subtle about his race strategy.
Better put, there was none – Liang went as fast as he could at first, and then relied on his ingrained acceptance of hardship to hang on.
Running and walking, wrapped up in his sleeping bag for extra warmth, using just a single hiking pole, and with bits of gear and clothing tied to his backpack at odd angles, he powered on.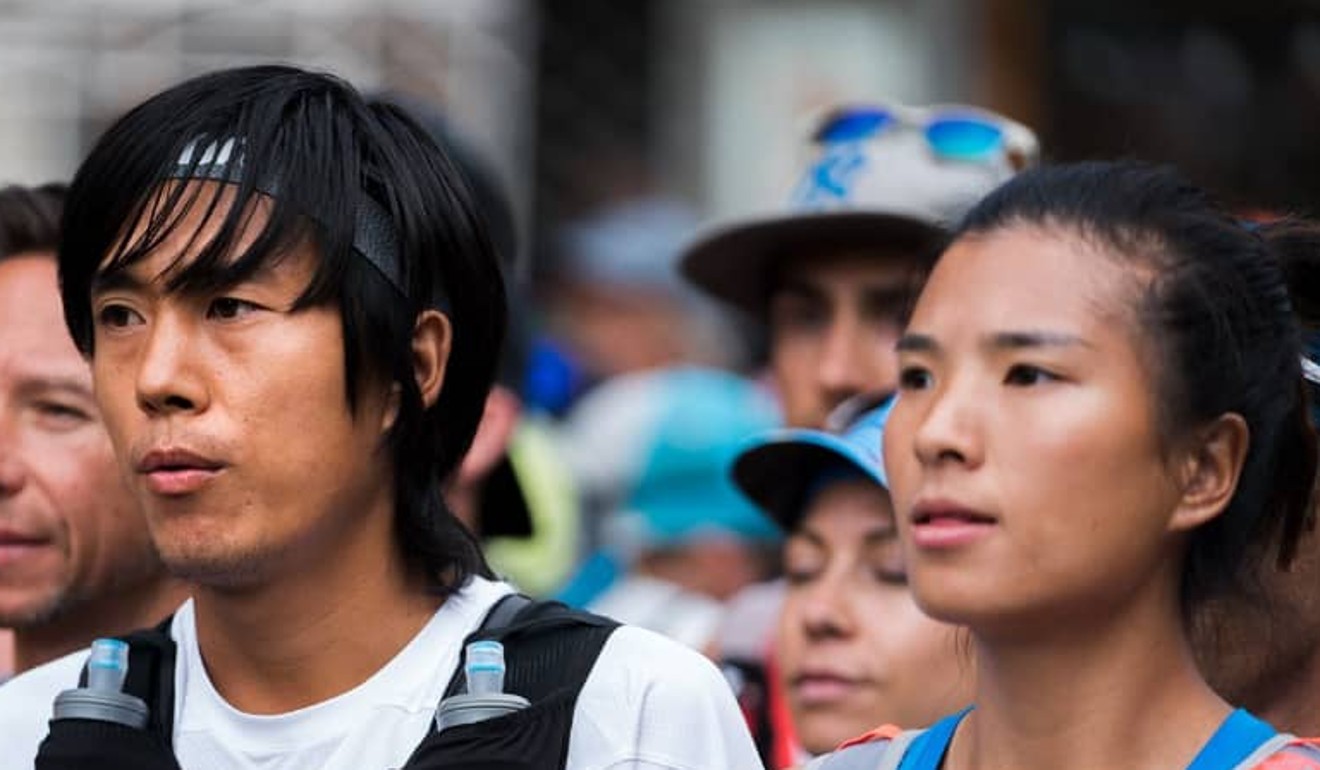 "I did not know where the foreigners were, so I did not dare stop and rest," he said. "In China, I know all the runners and I know what they can do, but these English guys, I had no idea who they were, and if you don't know something, you fear it."
He need not have worried. The chasing pack was decimated by hypothermia and exhaustion after the nighttime climb to the 4,000-metre pass in freezing temperatures.
Finally feeling safe, Liang and Zhao Jiaju, another grass roots runner with whom he ran together for large stretches, decided to finally get some sleep after almost three days of staying awake.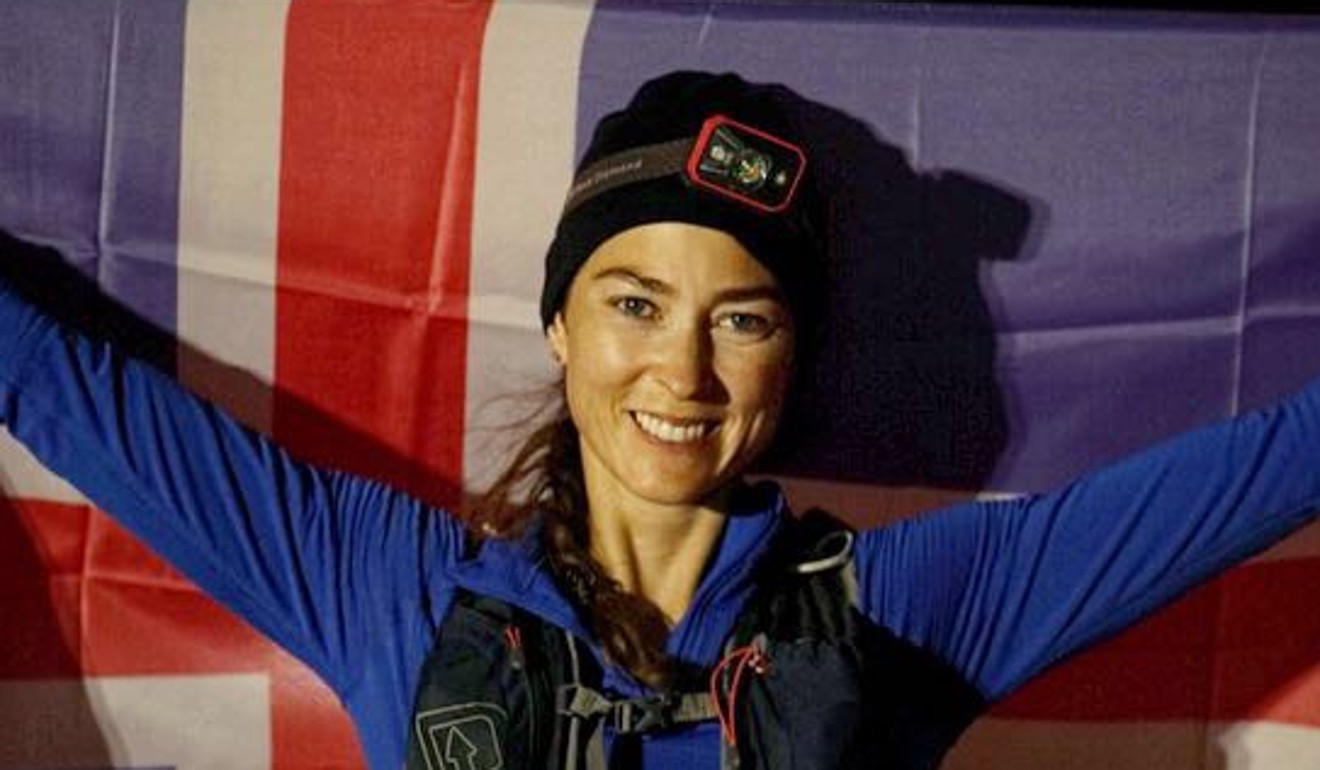 UTMB is most influential event in running but the future lies in short trail races, says Salomon China general manager
The finish was all business for Liang as he found another gear, dropped Zhao, and took the win.
After the Ultra Gobi, Margeirsdottir became Iceland's favourite athlete – a dinner with Iceland's ambassador in Beijing was followed by a reception with the president of Iceland the day she landed back in Reykjavik.
Liang, quietly and unnoticed, went back to Hefei to train on the small hill that he runs repeats on, alone. He was already registered for a training marathon the following weekend – there was prize money to be made.