Christmas might seem painfully far away for office workers desperate for a holiday and an excuse to eat their weight in turkey. But for one Hongkonger, the festive season will barely mark halfway through an epic and gruelling challenge.
Mina Guli is five days into an attempt to run 100 marathons in 100 days. She began with the New York Marathon last Sunday, where she wore a T-shirt declaring her goal and was continually asked if she was serious.
"When you're celebrating Thanksgiving, we'll still be running," she told fellow marathon runners. "When you're celebrating Christmas, we'll still be running. When the seasons change, we'll still be running. It is such a long time."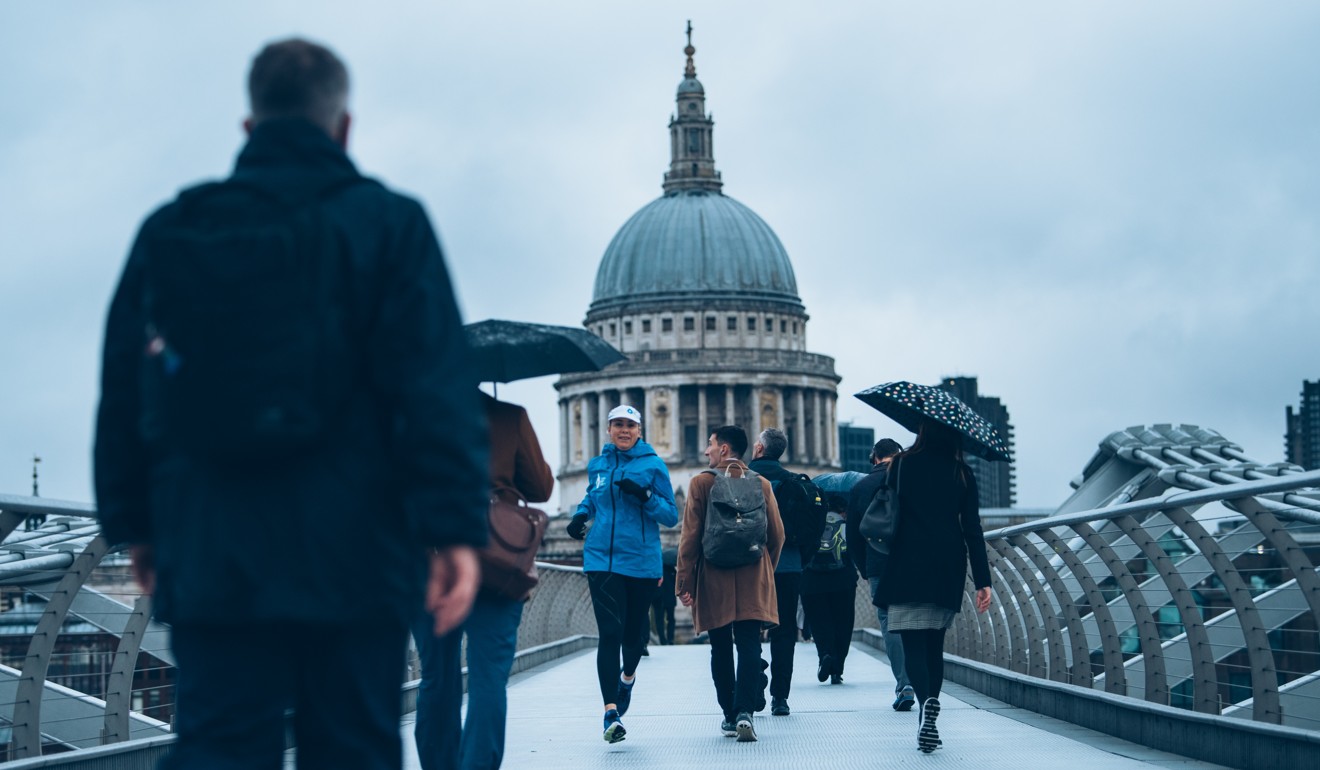 But Guli cannot think about the enormity of the challenge or it will get the better of her.
"You have to have your head and your body in the same place. When your head gets ahead of you, you have to think about where you are now," she said. "I just think about everyday as a new day."
To prepare for the challenge, she saw a sports psychologist who helped her focus on the moment instead of thinking about the days ahead.
Guli is not new to multiple days of running: in 2016, she completed 40 marathons in 40 days, all along six of the world's longest rivers.
But strangely she does not consider herself an ultra runner.
"These guys who can do 50 kilometres, or 80km, and look good doing it, they are ultra runners," she said. "I'm more like an elephant."
Given she is not a runner, it is not the sport that motivates her but the desire to raise awareness for a worldwide water crisis.
"Most of the adventurers are driven by the adventure, but I am fully motivated by the cause," she said.
The availability of drinkable water is projected to drop by 40 per cent by 2030 because of usage, population and economic growth.
"As a society, we hold the power," Guli said. "With that power we need to encourage companies and governments to make a real change in the way we not only use, but also view our precious and incredibly scarce water supply."
For Mina Guli, running 40 desert marathons in 7 weeks is just a means to an end: raising awareness of world water crisis
After the New York Marathon, she ran another in the United States and flew to the UK. She ran one in London, and was in the middle of her second in London when she spoke to the Post .
Guli was running a route that took her past piles of disposed food. It takes water to produce food so the unnecessary wastage is part of the problem. Britons throw away 86 million chickens annually, which amounts to £660 million (HK$67.8 billion) a year, according to The Times.
"Bad for planet, bad for wallet," Guli said.
Lantau Trail 70 podium finishers from China run rematch at TransNT two weeks after record race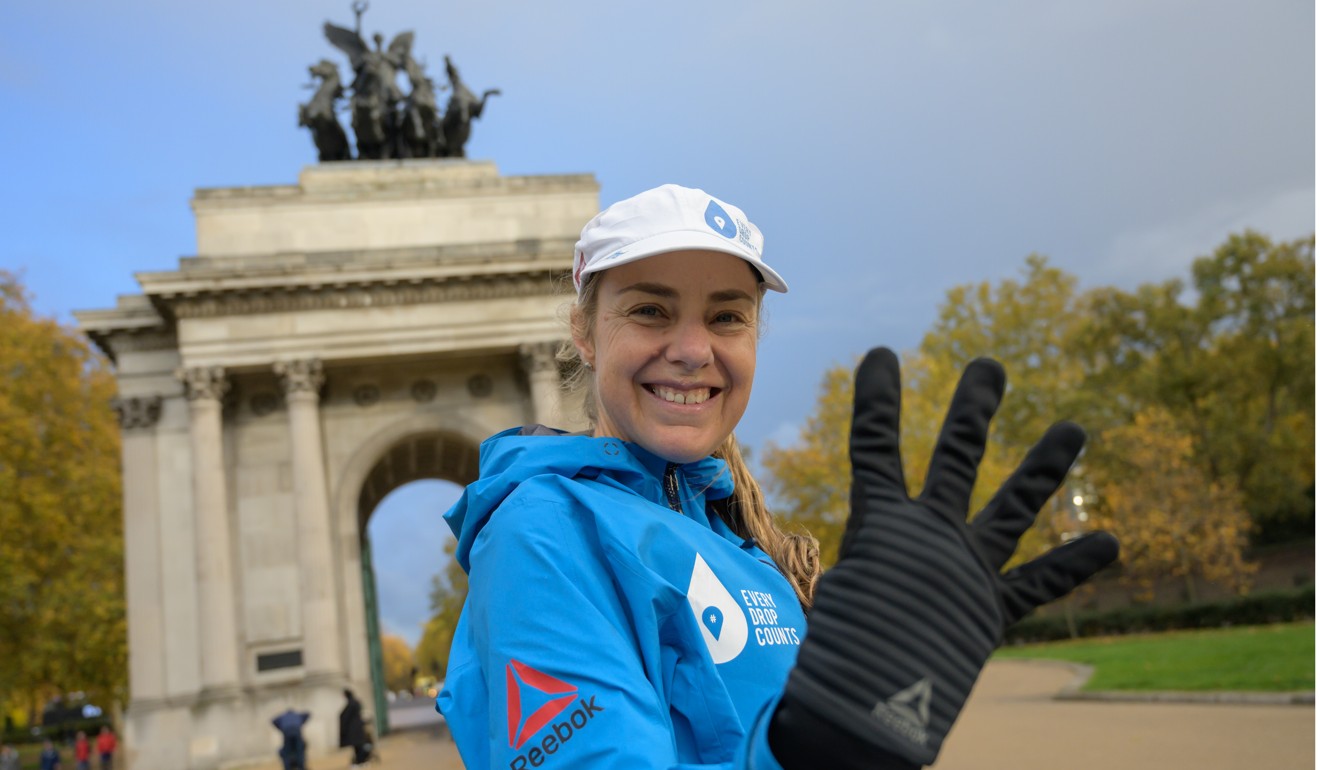 New Trump hotel in Bali draws attention to island's impending water crisis, environmental impact of tourism industry
Hong Kong-based Guli, originally from Australia and a former lawyer and investment banker, has intentionally picked locations that will be effected by the water crisis. It would have been far easier to run the marathons in nearby locations, but instead she is running in the US, England, France, Italy, Uzbekistan and the Aral Sea, India, Hong Kong (December 8), China, Dubai, Jordan, Israel, Palestine, Ethiopia, Kenya, South Africa, Australia, Chile, Bolivia, Peru and Mexico and finishing back in the US on February 11.
There is a long time before that final run in America. She called the challenge "unthinkable" but hopes 100 marathons shows she is 100 per cent committed to fighting the water crisis.
"I feel like 'oh wow, I've done so much' then I look at what is left," she said. "It's like running a 5km for the first time. You get to a marker and think you've done so well then realise what is left."
"I just don't think about it," she said. "It is just so, so big."
Why Cape Town's water crisis is a warning for wasteful Hong Kong
You can donate to Guli's foundation Thirst here.