A Hong Kong team won the Oxfam Trailwalker (OTW) beating the two-time champions from Nepal.
The Gone Running-Joint Dynamics team looked like they had given themselves too much to do when they were 30 minutes behind Team Awoo Nepal after 35 kilometres, but they clawed their way to first place.
Gone Running-Joint Dynamics team comprised John Ellis, Jeff Campbell, Brian McFlynn and Michael Skobierski.
"Those guys [Awoo] are amazing runners," said Ellis. "But we dug deep and were lucky enough to get there in the end."
They crossed in 11 hours, 53 minutes. OTW is Hong Kong's oldest ultramarathon, starting in Sai Kung and taking runners 100km across the New Territories. Awoo have won the last two editions without a close challenger.
At checkpoint three, Gone Running were half an hour behind Awoo, but by checkpoint seven they were only eight minutes behind, then three minutes at checkpoint eight. They were still one minute behind at checkpoint nine, the final checkpoint.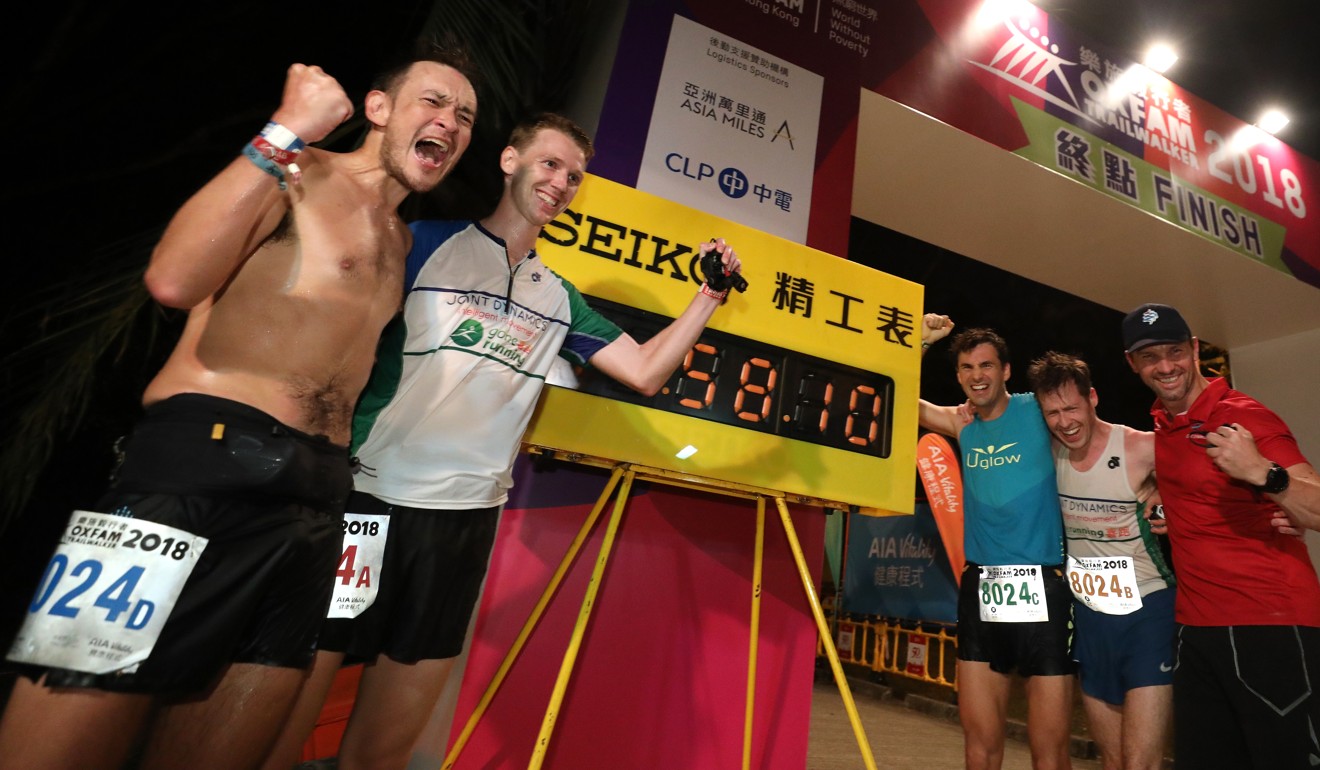 "When we saw the Nepalese ahead they were moving a bit slow," said Campbell. "We had to make a move and make sure they couldn't catch up. As soon as we were 500 metres ahead we started falling apart, especially me."
Campbell had never run 100km before. He collapsed over the line and, overcome by the moment, began to cry.
Oxfam Trailwalker: 'It's like giving birth' says runner, as thousands line up for famous race
He has won many races but cannot say yet where this ranks: "I don't know. Things are still spinning."
It is common for the elite teams to have support runners or pacers. Top runners accompany them for sections of the race, but Gone Running were moving so fast, most of their support team could not keep up.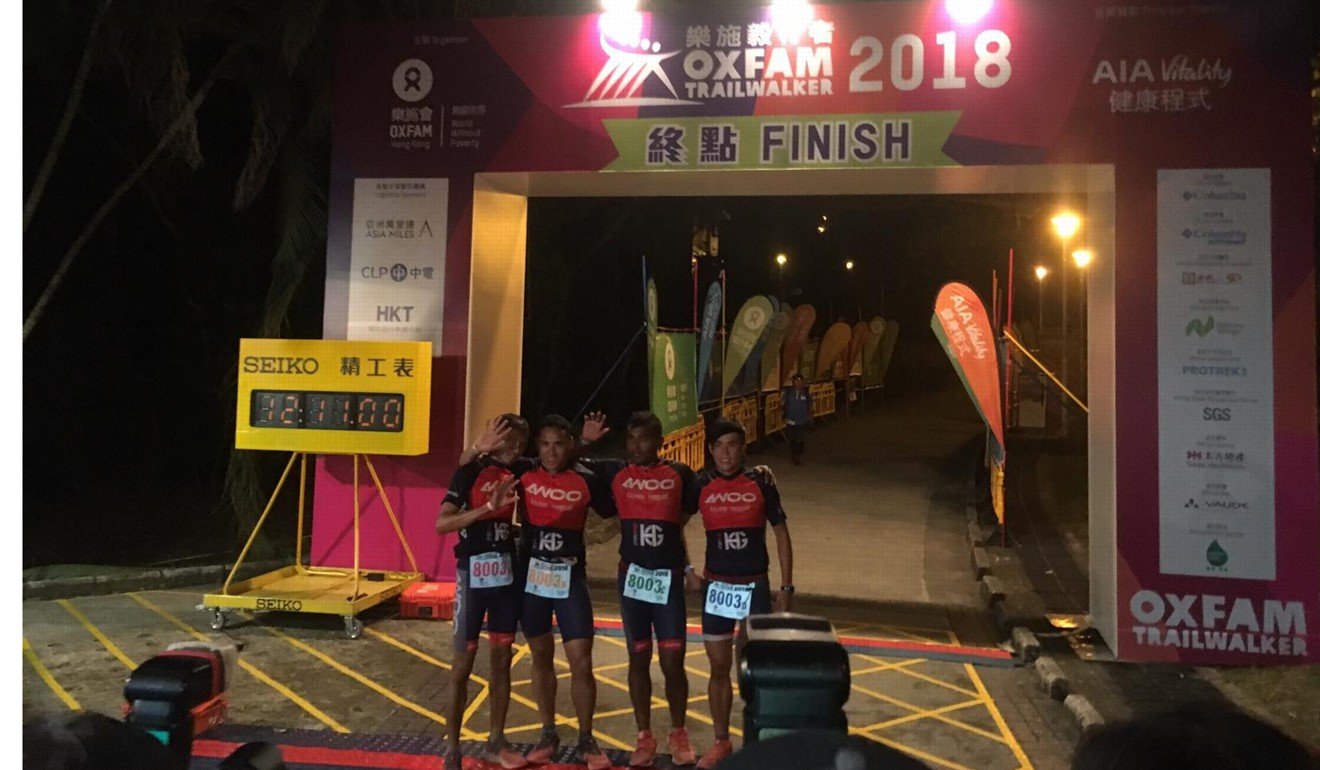 One of the only pacers left with them on the final section, Justin Andrews, eventually had to pull out and lie down. The four men were running at 4.5 minutes per kilometre after 90km of racing.
"I was done," said Andrews. "It was a tough gig."
Ellis, a stalwart of the Hong Kong running scene, said the victory ranked top of his list, especially as he got to share it with close friends.
Skobierski usually runs with a rival team, Hong Kong Sports Clinic, but was asked to join Gone Running for the race.
"I would definitely put this up there with all my other races," he said. "This race has a special place in Hong Kong."
Oxfam Trailwalker: Stan Lee tribute from runners dressed as Captain America
McFlynn has only run one other 100km. The distance, the final push and the "whole wow factor" got the better of him after they crossed the line, he said. He had to immediately move inside, away from the crowds, light headed.
"This is a special moment," he said. "And it was great to share it with great guys."
When they were 30 minutes behind he still had confidence in their pacing plan.
Oxfam Trailwalker: 75-year-old to become the oldest runner 33 years after he first ran the 100km
"I knew we would rein them in a little," he said. "I just didn't know by how much or if we could win."
Awoo captain Purna Tamang said they wanted a hat-trick of wins, '"but we are happy".
Their sponsor, Milos Pintrava, said: "It was a good fight. The other guys just simply had more left in them. It was the famous John Ellis pacing."