Organisers of the first Oman by UTMB ultra race warned the elite group of runners that the course would be difficult – and different – but it still caught Hong Kong ultrarunner Samantha Chan by surprise.
"I could never have imagined a racecourse could be like this," Chan said. "I understand my weaknesses better now. I am an urban trail runner, too urban – this course was very difficult for me. I need to work more on technical trails."
The 137-kilometre journey across the Al Hajar mountain range bearing a 7,800-metre vertical gain quickly became even more technical and exposed – with ancient trails edged into steep cliffs, one section so exposed that runners had to put on climbing harnesses and clip into a fixed safety line.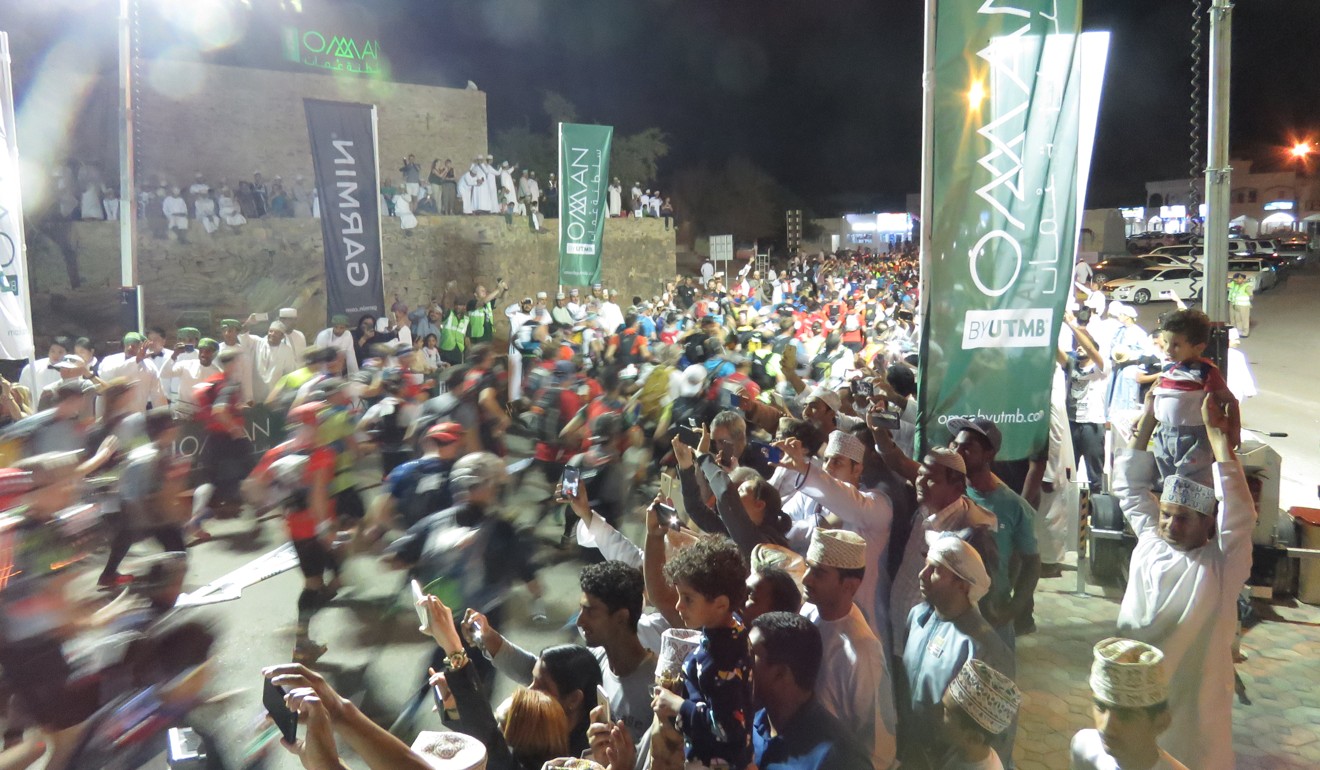 "I was so surprised, I thought it would be just sand but Oman has big mountains with gorgeous scenery, and clean and beautiful water with three or four layers of blue in the sea," said Chan, who still finished as the sixth female and 29th overall in a field of 415 runners.
"At the beginning I felt strong, but then the course became very difficult – very rocky flats and steep ups and downs and I was becoming frustrated. I could not run any of it smoothly," said Chan, a former track runner who prefers runnable trails.
Samantha Chan wins China Ultra 100 Guilin – despite getting lost – and rewards herself with fried chicken
The punishing terrain depleted Chan's strength and will and in the afternoon of the second day she started to feel sleepy. "All I wanted to do was to lie down by the trail and sleep. I had to ask other runners to talk to me to keep me awake."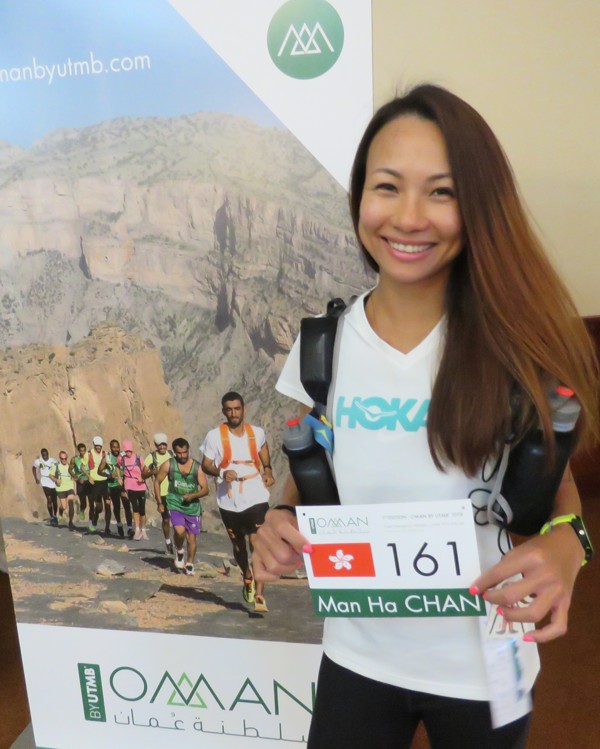 In seventh position by then, Chan knew the brunt of the race was still to come, the climb of Balad Sayt – a 1,200m vertical gain over just 3.5km, highly exposed, 116km into the course.
"I was saving my strength for the big climb and I managed to get myself to almost 100 per cent, but then my left foot started to hurt at about 100km," she said.
Chan had previously had problems with feet swelling up and having to walk – it cost her a better result than her third-place finish in the 400km Ultra Gobi in 2017.
Hong Kong's Samantha Chan overcomes fear of getting lost in Gobi Desert to finish third in 400km race branded one of world's toughest
"This is terrifying," said one runner when the Hongkonger passed him halfway up Balad Sayt, but the ascent did not faze Chan, either physically or psychologically.
"I actually enjoyed the climb. My fitness was functioning and, honestly, doing it at night is better, as you cannot see the scary part below you. Also, by then a lot of people had done it – if they did it, so could I, I thought."
What she did not enjoy was the equally steep descent on her bruised feet. "It was all very steep, rocks, very hard terrain, but I suffered more mentally than physically. Normally, I gain time running downs, but here I had to walk. I was frustrated and upset."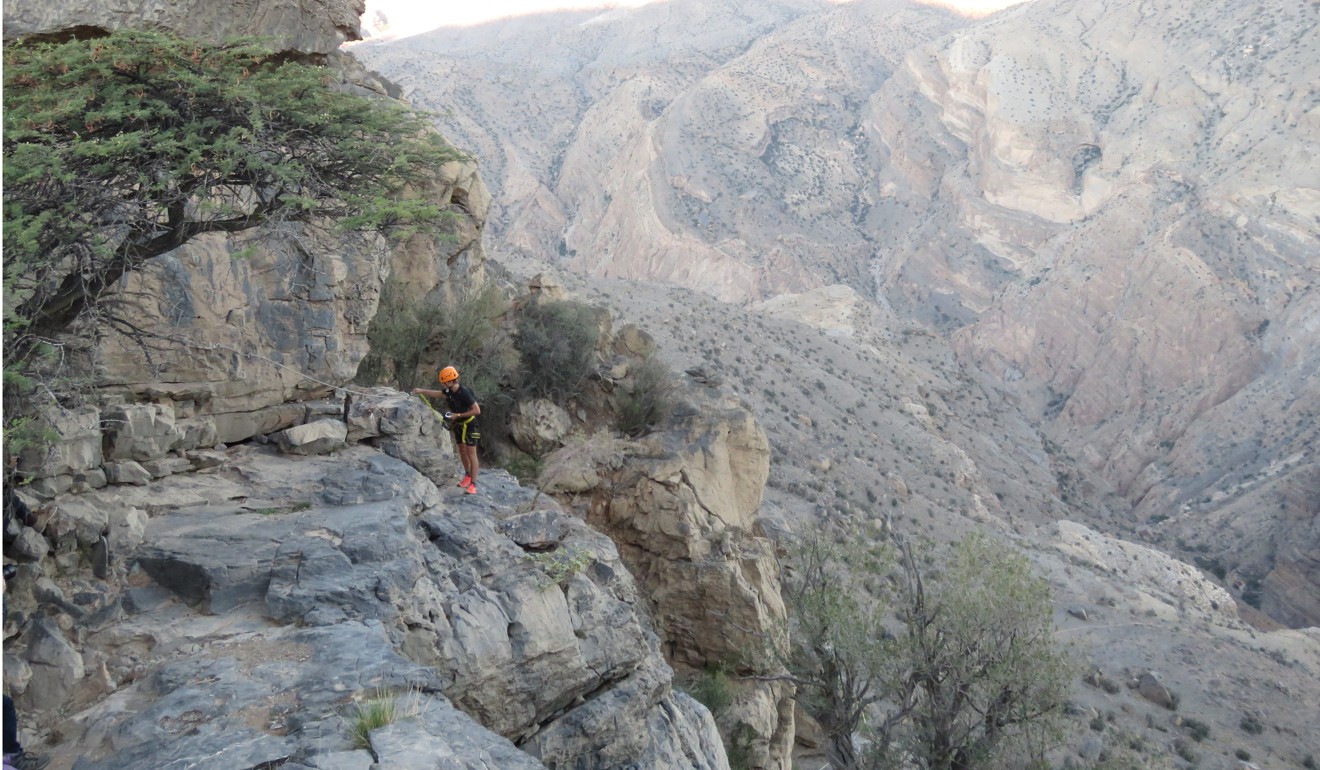 Chan was invited as an elite runner and event ambassador for Hong Kong on the strength of her third-place finish at 2018 Gaoligong by UTMB, a Chinese sister race of the Oman event, and 12th place at UTMB's TDS (Sur les Traces des Ducs de Savoie) in Chamonix in 2017.
Britain's Anna-Marie Watson won the female category in 26 hours and 20 minutes, beating Hungary's Ildiko Wermescher (27:09) and USA's Meredith Edwards (27:49).
The joint winners in the male category were Swiss Diego Pazos and American Jason Schlarb in 20:45. Russia's Aleksei Tolstenko was third.