Mark Western ran 360 kilometres around Hong Kong and puts the success down to a belief in himself earned from a life of adventure.
"I have total faith," Western said. "Having done these events before I just have a knowing in me now that things will work out. I just have to get out there."
Western started his run near Clear Water Bay and headed north. He hugged the coast line, then ran along the border with Shenzen before heading South along the coast again. Western then ran around Lantau and finally Hong Kong Island to finish in Shek O. The challenge took him a week, running 50km each day.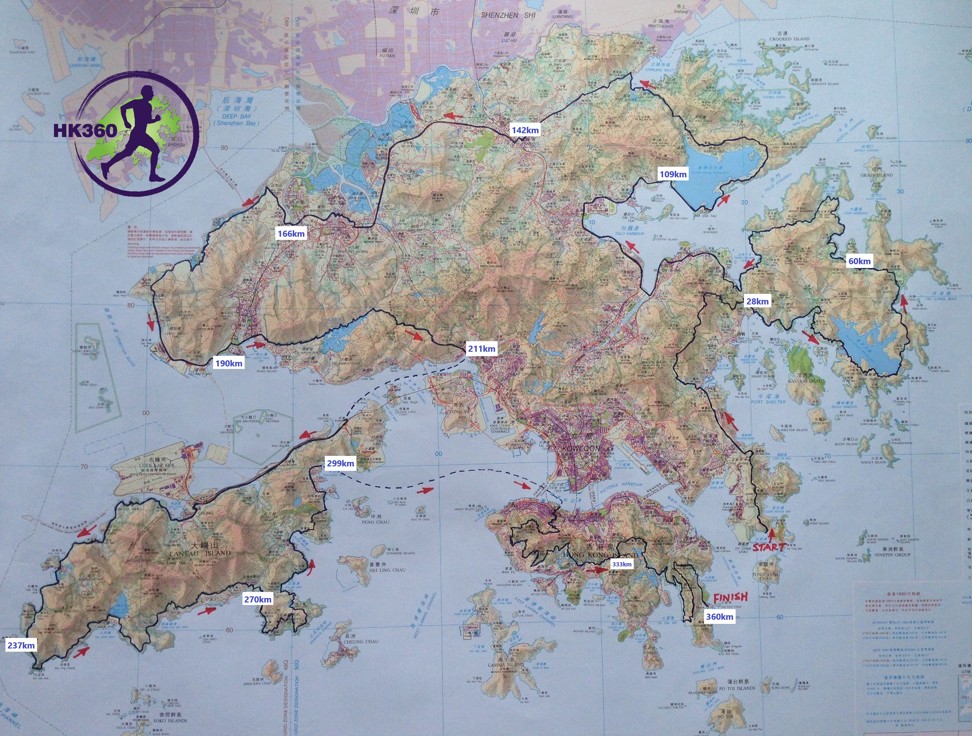 The Hong Kong-based Canadian was part of the first international team to walk around Taiwan in 1999, the first to kayak around Taiwan in 2004 and then the first to kayak around Hong Kong in 2016.
"I just have faith that if I plan this and start it, my body will respond. It is definitely from all the events previously," he said. "You don't know if you'll finish, but now I have this rock-solid confidence."
Despite the gruelling day-in, day-out 50km runs, Western said it was not a big accomplishment, pointing to other challengessuch as people doing the 3,500km Appalachian Trail in the United States.
"I don't inflate my ego thinking I've done something grand and massive as I know people are doing much bigger things than this," he said. "But it is Hong Kong, my backyard, it doesn't take huge planning and I get a kick out of it."
Though, Western admits there is a lure of being the first to achieve something.
Paddle challenge: preschool head embarks on epic 250km kayak trip around Hong Kong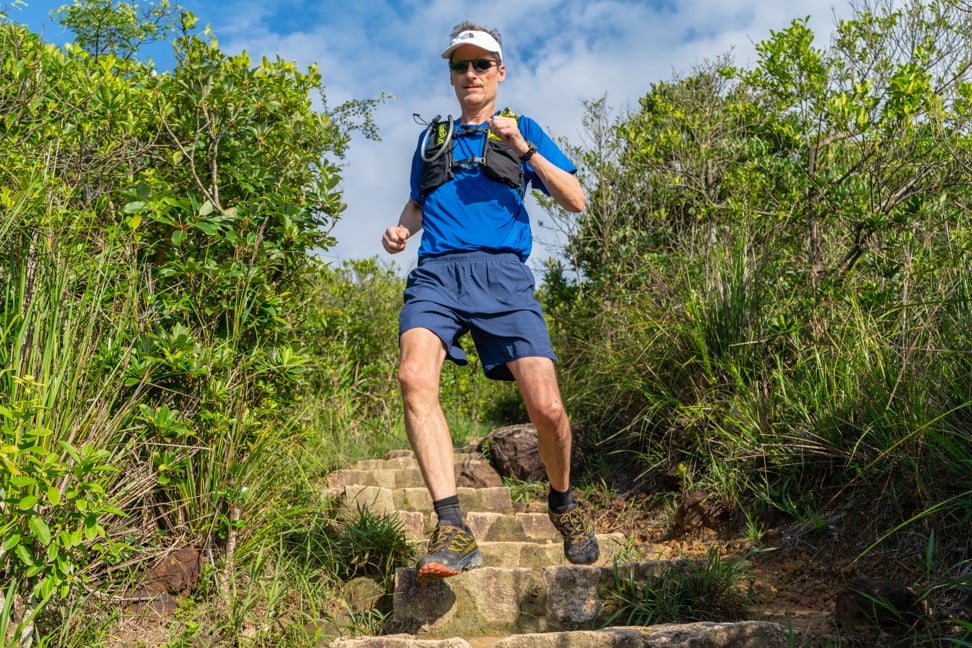 Enjoyment aside, Western was raising money for a worthy cause. He was supporting the Fred Hollows Foundation, which aims to eliminate avoidable blindness.
"There are over 32 million blind people in the world. Sadly, most of those people are blind unnecessarily," Western's website reads. It adds you can restore someone's sight with simple surgery for just HK$150.
By the third day of the challenge, Western, who is a headmaster of a preschool, was suffering from hip and shin pain. He considered taking a break day but had mentally committed to making the round trip in a week.
"I know my body, and that was my greatest concern, whether or not my legs would hold out," he said, adding his knee had popped out a couple of times during training for his Taiwan walk and he has since had surgery.
"I'm not known as an ultra runner," Western said. "Even when I was in the trail running scene I'd do a lot of 15 to 20km races and I was quite competitive at that range and age group, but I'd only done two 100km races before this."
'I'd sleep where people couldn't see me or they'd think I was dead': tales from the HK4TUC survivors who ran for three days straight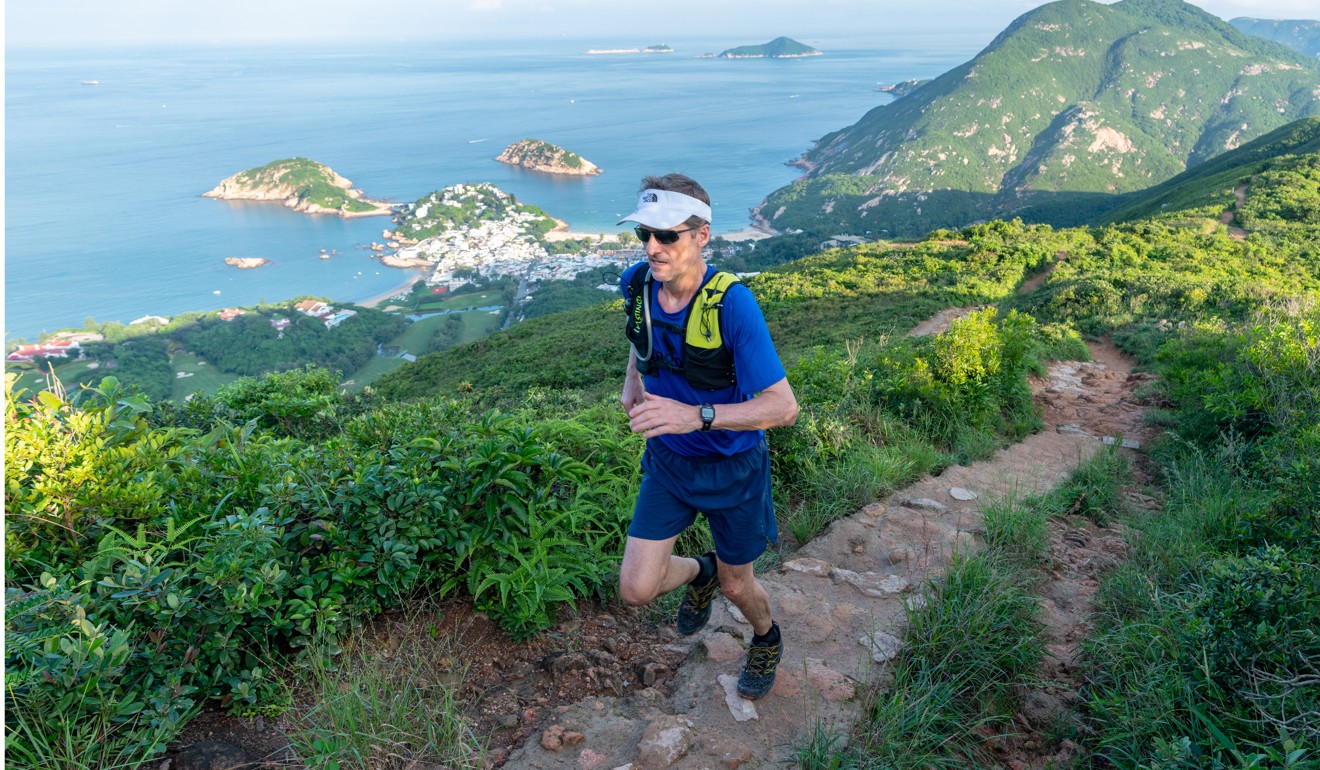 It was far more challenging than he expected. Western had thought that 25km in the morning, with a break for lunch, followed by 25km in the afternoon sounded relatively easy.
"But the day-in, day-out built up much more than I thought it would," he said.
The pain was worth the reward. He has run most of the trails before, but seeing Hong Kong in all its glory in one week was great – from the beaches of Lantau to the grand vistas of Plover Cover. Through the 360km, about 70 per cent of the run was on trail and 30 per cent on concrete.
"It is fascinating seeing it all over seven days," he said. "Just seeing all the different sides of Hong Kong."
You can donate to Western's charity cause here.