Lu Yangchun was the first woman over the line at the Vibram Hong Kong 100 (HK100), despite being so convinced she would not even finish, she did not bother to train for the race.
Over the last two months, the mainland Chinese athlete's longest run was 15 kilometres.
"I had some injuries, but mainly it was because I didn't even expect to finish. I'd done a 50km race and thought I'd reached my limit," she said. "I thought maybe I would make it to 60km before I encountered problems."
The HK100 is one of the premier races in Asia. It has recently been upgraded to "Series" status on the Ultra-Trail World Tour, so it drew some of the biggest names in world running. But it is traditionally a popular race for mainland runners who are unknown on the world scene despite their talent.
The race starts in Sai Kung, travels 103km across the New Territories and finishes at the base of Tai Mo Shan. It includes over 5,000 metres of climbing.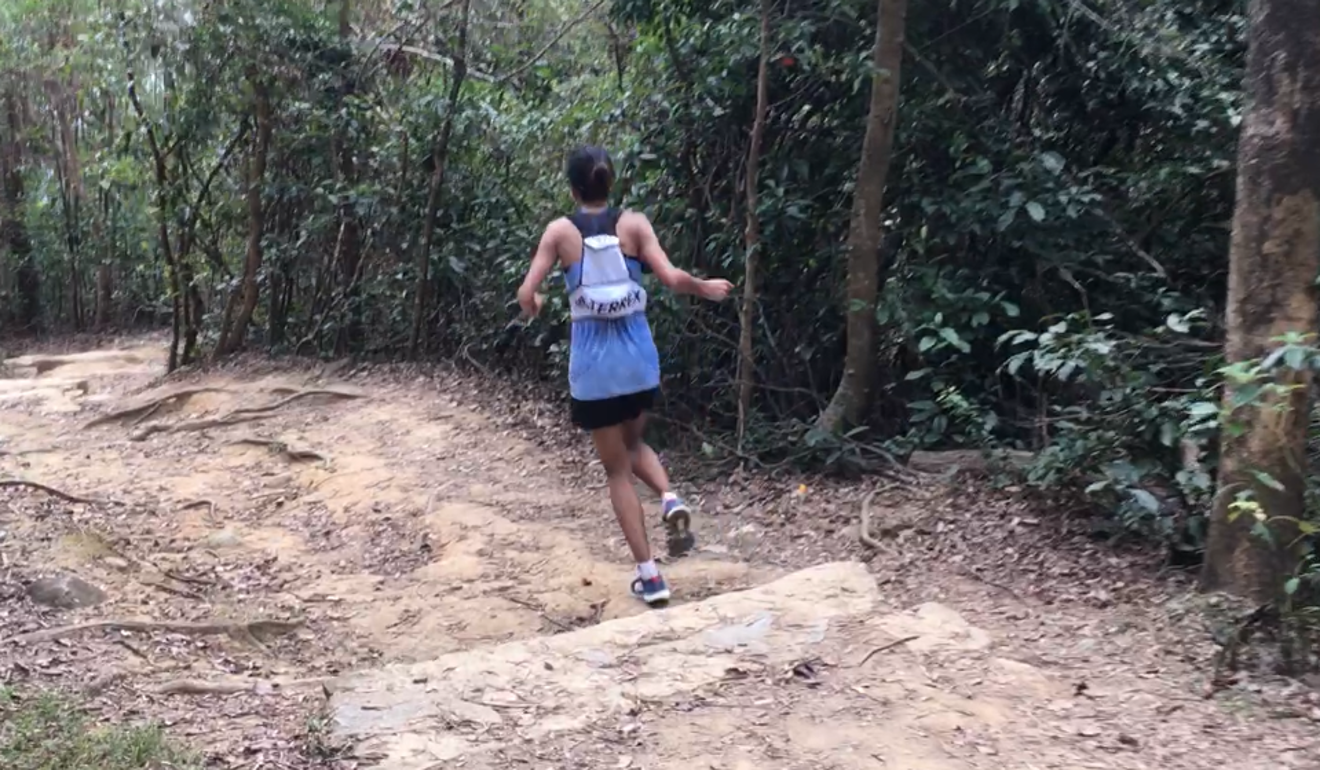 "I didn't realise I was going to win until the last 3km because earlier I was walking up hills when other women were running and they were good runners," Lu said.
Lu said it will be a while before she attempts another 100km race.
China dominated the race, bagging all of the podium spots in both the men and the women's races. Seven of the top 10 places overall went to mainland runners, including Lu in seventh.
Lu finished in 11 hours, 43 minutes and 20 seconds. The second woman was Xiang Fuzhao in 12:17.32, third was Yang Guangmei 12:43.19.
UTMB: Yao Miao becomes first Chinese woman to win UTMB race with CCC victory only one day after Jia's OCC triumph
The overall winner was Shen Jiasheng, who won in 10:22.02.
Shen was very close to tears on the finish line.
"It is a special event but I am always emotional at the finish line," he said.
Shen ran the OCC in the summer, the 56km race at the famous Ultra Marathon de Mont Blanc week, but had problems with his nutrition. He used his experience to dial in his eating habits during the HK100 and win.
"I trained very hard and very long for this race so I wanted to win," he said.
He was closely followed by Liang Jing, who won last year only to be disqualified for taking a water bottle from a hiker, constituting support outside a check point.
Power couple: HK100-winning boyfriend and girlfriend on a mission to rule the world of ultra running
HK100: Liang Jing works on 'new me' after winning Ultra Gobi and targets race redemption following last year's disqualification
Liang got lost this year when pushing for the lead, but was humble on the finish line. His brave decision to return to the race despite last year's controversy made him a popular man with the crowd.
"After getting lost, it was a difficult but I still tried my hardest to be my champion," Liang told the crowd.
Liang finished in 10:35.50 and Zhenlong Zhang was in third in 10:41.46.