He may be known as the English (Irish, actually) and Spanish voice of Ultra Marathon de Mont Blanc (UTMB), but bilingual race announcer Eoin Flynn is also one hell of a runner who has won 78 races.
The proud Irishman was one of his country's top middle-distance runners and marathoners and represented Ireland in the world mountain running championships. He lives in Spain, in the Gran Canaria, makes a living selling fudge, and at 38 still hopes to make it to the Olympics.
"Every race is different and the announcer must understand the culture and essence of each race," Flynn said. "For example, UTMB – I would describe its essence as 'elegance'. The announcer must transmit the essence of the race to the runners and the energy of the runners to the crowd."
Flynn literally walked into a career in race announcing in Las Palmas, the town in Spain where he lives. "On the street I bumped into the organiser of Transgrancanaria race," Flynn said. "He said he needed a bilingual announcer immediately – I said, 'I'll do it'."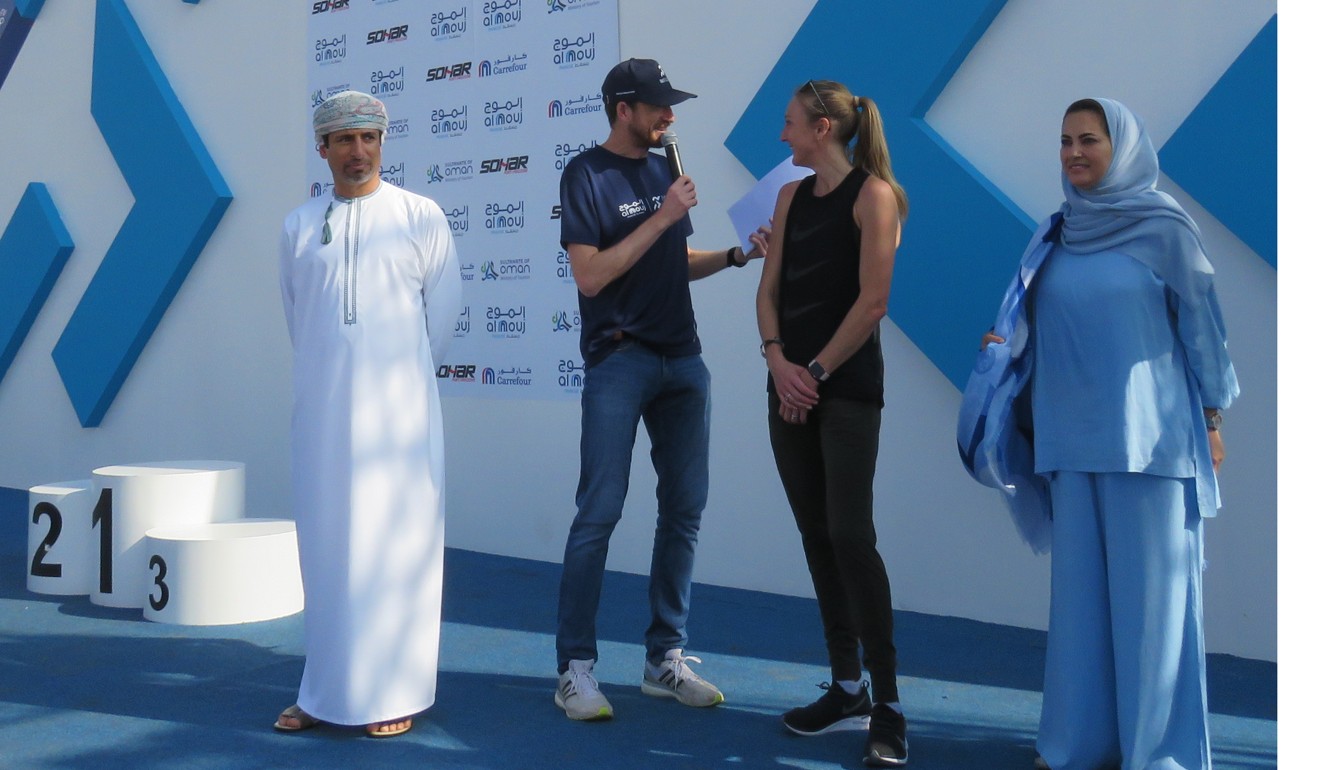 Then came an invitation to UTMB. "Catherine Poletti [UTMB founder] heard me at Transgrancanaria in 2017 and said, 'You were talking all day with a smile on your face'," Flynn said.
The following year the visiting Omani delegation also fell for the smiling Irishman and brought him to Oman by UTMB and then to the Muscat Marathon.
Oman by UTMB: Hong Kong trail runner Samantha Chan meets her match in mountains of Oman
Can he make a living as a professional race announcer? "Oh no. I have two children, and three jobs to make ends meet – announcing, teaching English and making fudge," Flynn said in Oman.
"In Ireland I came across a family that sold fudge at a fair, there was a big queue for their fudge. The man selling fudge was so happy someone was interested in his fudge, he gave me the family recipe, taught me how to make it and did not charge a penny. I set up my own fudge business two years ago."
UTMB: Assuming Chinese ultra runners are dope cheats is prejudice and until there is testing go take a hike
Flynn's love for his homeland goes beyond selling Irish fudge to the Spanish. "My greatest moment was putting on a green Ireland jersey," he says, referring to his running career which started in 2004 when a 24-year-old Flynn left semi-professional football.
"I realised I could never play professionally and tried running. I was always very quick on the pitch."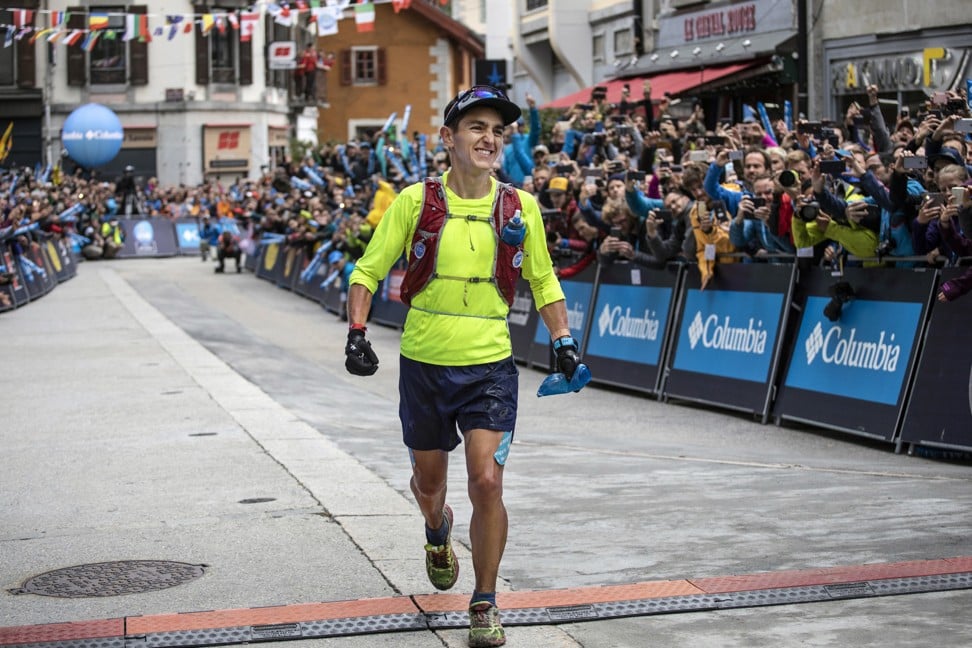 "I did not know anything about training, so I measured out a distance, about nine miles [14.4 kilometres], and I just tried to run faster every time," he said.
Three months later he ran a 3:05 marathon.
UTMB 2018: Xavier Thevenard wins Ultra Trail du Mont Blanc 2018, while Kilian Jornet is stung by bee and others fall to cold
Flynn then joined an athletics club and just two years later was in the national 800 metres final. "I started to win races," he said. "My best result was bronze at the 12km cross country All-Ireland championships. This gave me confidence to try a marathon again."
He came third in the national marathon championships, clocking two hours, 25 minutes in Dublin. "Third place felt like winning to me – I am not a very gifted marathoner," he said.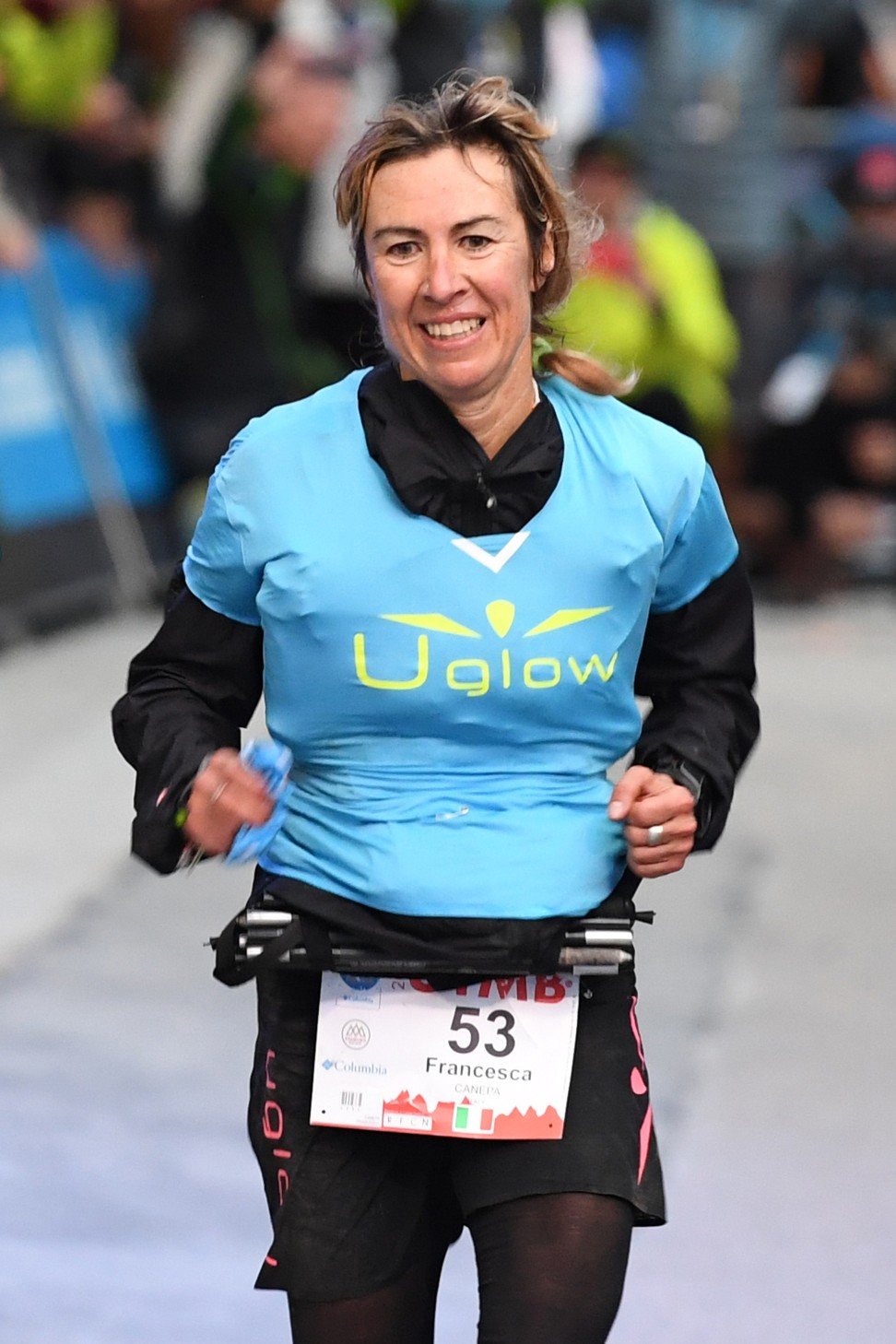 The desire for that green Irish national jersey turned Flynn into a mountain runner.
"I grew up following Irish sporting heroes, but I was not good enough at football, not quick enough for track, not quick enough in the marathon," he said. "So I decided to try out for the national mountain running team – perhaps I could combine my speed from track and my strength from football."
The gamble paid off – he came third and made the national squad for the 2010 world mountain running championships, where he finished in 112th place. Eight years later, in 2018, he improved to 51st.
UTMB: First ever Chinese winner as Jia Erenjia duels Spaniard in 55km OCC then leaves competition for dead in final stretch
Now 38, Flynn wants to fulfil his lifelong dream of wearing the green Irish singlet at the Olympic Games, if mountain running becomes an Olympic sport.
"The possibility of the Olympics is a motivation for me to perform as a runner in my 40s," he said. "But if I can't make it to the Olympics as a mountain runner, I would like to be there as an announcer."
Flynn's good humour and refusal to give in to Father Time are all the more remarkable considering that he lives "without a safety net".
UTMB: Seconds separate top three at 120km TDS race before Chinese runner finishes in top 10 for first time ever
"I used to earn good money behind the desk in a bank in Ireland," he said. "Now, in Spain, all three of my sources of income can just disappear at any moment."
"But I get a chance to come to places like this," he said, pointing at the marina and the sea outside. "When things get tough, I just smile, blank it out of my mind and tell myself that it will all be OK."