Francesca Canepa might have won the prestigious 171-kilometre Ultra Trail de Mont Blanc (UTMB) in the summer, but her motivation to keep racing has not abated.
"It is not difficult. I'm an athlete since the day I was born, so training is something natural for me – sort of a habit I will always have," she said.
Canepa is in Hong Kong this week to run the notorious Nine Dragons Ultra. The race takes place over two days, with a 50-mile and 50km race on consecutive days. Participants can run either of the distances, or both, known as the 50/50, to be crowned the ninth dragon. Canepa is running the 50/50.
"I've always been an athlete," she said. "I was a professional snowboarder before and I used to work a lot trying to always to reach the top. When I switched to running eight years ago, I kept the same attitude and fortunately it worked."
Canepa is no stranger to Hong Kong, having won the Vibram 100 in 2014.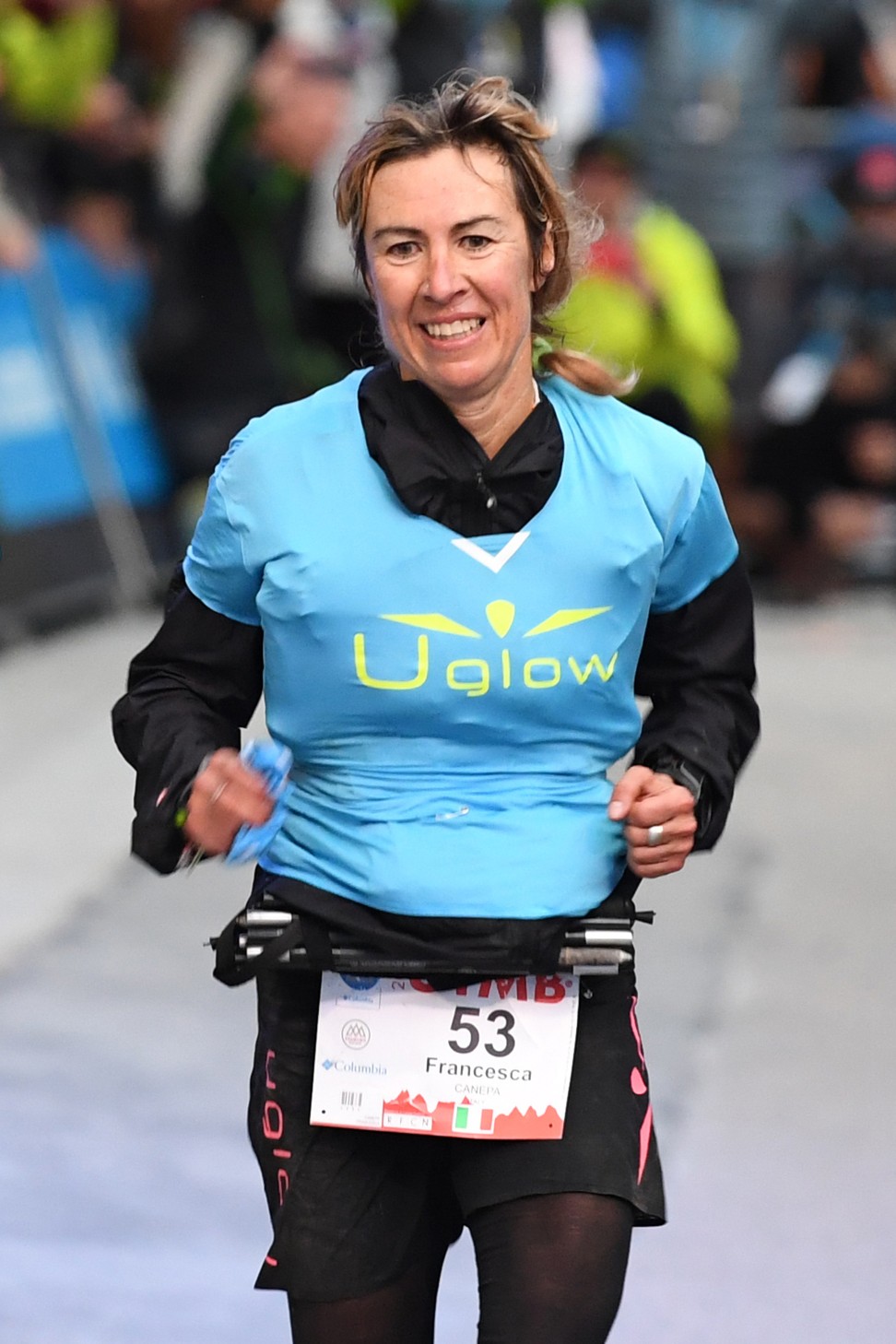 Canepa, 46, finished the UTMB in just over 26 hours. The UTMB in Chamonix, France, is always packed with the best runners in the world, but last year's brutal conditions brought many to their knees.
"I still feel infinitely blessed," she said. "It was such an incredible race. I managed to just focus on my next step and feel good, no stress, no hurry. I was just enjoying every moment."
But the Italian is still in disbelief she won.
"I need to watch the video again and again, to convince myself that it's true," she said.
'It had to be a suicide mission to win' – Harry Jones makes do or die move in epic three-way battle for 9 Dragons ultra
"[I learned from the UTMB] just the fact of living the moment, listening to the body and never expecting anything particular," she said. "In the past, I would have been way more stressed. Now I feel able to enjoy as much as I can, step by step."
Once again, Canepa will be up against a strong field, including Marathon des Sables champion and Olympic marathoner Madga Boulet.
"I don't pay much attention to other runners in terms of competing with them," Canepa said. "But of course I like meeting someone like Magda because she is incredible.
"I can't believe I will meet someone who made the USA Olympic team in the marathon, I really admire her. People like her give a lot of prestige to the race."
The Nine Dragons is one of Hong Kong's toughest races with over 8,000 metres in cumulative elevation over both days and aggressive cut-off times that force participants to push their pace. The first race starts at midnight on Friday night/Saturday morning.
Oman by UTMB: Hong Kong trail runner Samantha Chan meets her match in mountains of Oman
The route covers some of Hong Kong's most iconic peaks, including Lion's Rock and Beacon Hill. The story goes that boy emperor Bing (Song dynasty) admired the eight peaks and named them the eight dragons. A servant humbly suggested the emperor was the ninth dragon, a title that is now up for grabs for the 50/50 winner.
"After my win at UTMB I was having lunch with Elsa Jean de Dieu and she told me about the race. It immediately seemed amazing," Canepa said.
"I expect a great challenge for my body, especially for the two-day formula that requires you to go out and possibly perform again after an incomplete recovery."
UTMB: Yao Miao becomes first Chinese woman to win UTMB race with CCC victory only one day after Jia's OCC triumph
Capena is still recovering from an injury she picked up running in South Africa.
"But my soul is impatient to enjoy all the wonderful nature. I'm grateful for the opportunity so I had to come," she said. "Performance is not everything."