It was a dream come true for Kazufumi Ose at the Nine Dragons Ultra race.
Two days of racing, 130-kilometres of running and over 8,000 metres of elevation came down to just three minutes between the top two men.
The Nine Dragons Ultra is divided into two races. On the first day participants run 50 miles (80.5km) and on the second day they run 50km. Kazufumi Ose was around nine minutes behind Julien Chorier after the 50-mile event but finished 12 minutes ahead on the 50km, handing him a total time of 17 hours 34 minutes and 28 seconds to Chorier's 17:38:19.
"It feels so good. It's a dream come true," Ose said.
Ose ran just the 50 miles two years ago and came second overall last year. "This year I wanted to be the ninth dragon," he said of the title bestowed on the winner. "There are so many strong runners but I believe I can do it."
The second day was far hotter than the first with high levels of humidity. Chorier has been training in the French winter.
"We ran together for about 20km," Chorier said. "But then the sun came out and with the steep climbs I could not keep with him. I pushed but it was so different for me. I'm usually skiing in January."
Third place was last year's male ninth dragon John Ellis in 19:27:15.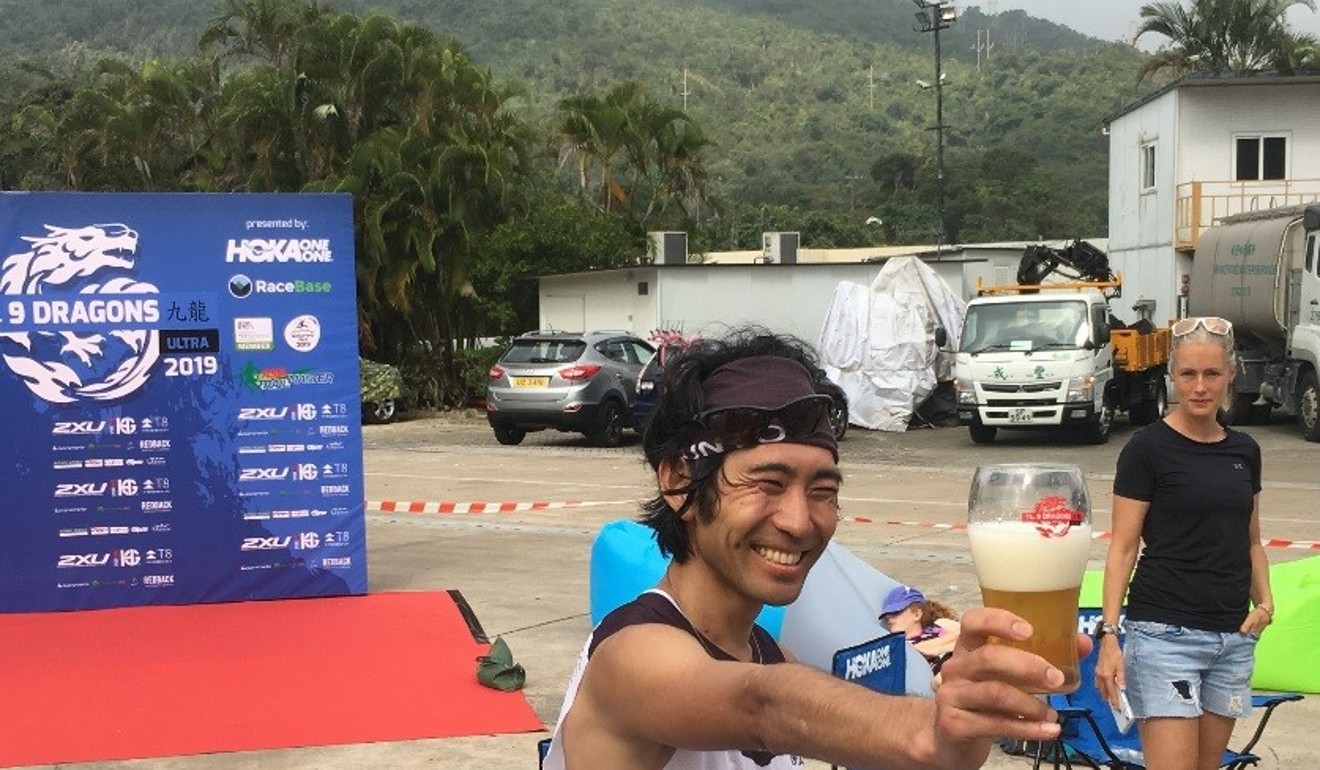 Magdalane Boulet was the first woman over the line for the combined 50/50 race, also claiming the title the ninth dragon.
"It was a lot more challenging than I expected," she said. "After yesterday my body was really hurt. I struggled up to check point one but after that I really began to cruise."
Boulet said the suffering was worth the views, and finished in 22:18:04. The former Olympic marathon runner said she would love to come back to Hong Kong.
Jcy Ho from Hong Kong was in second place in 24:24:41. She burst into tears as she reached the end. "It emptied me," she said. "Knowing my family was here waiting for me …"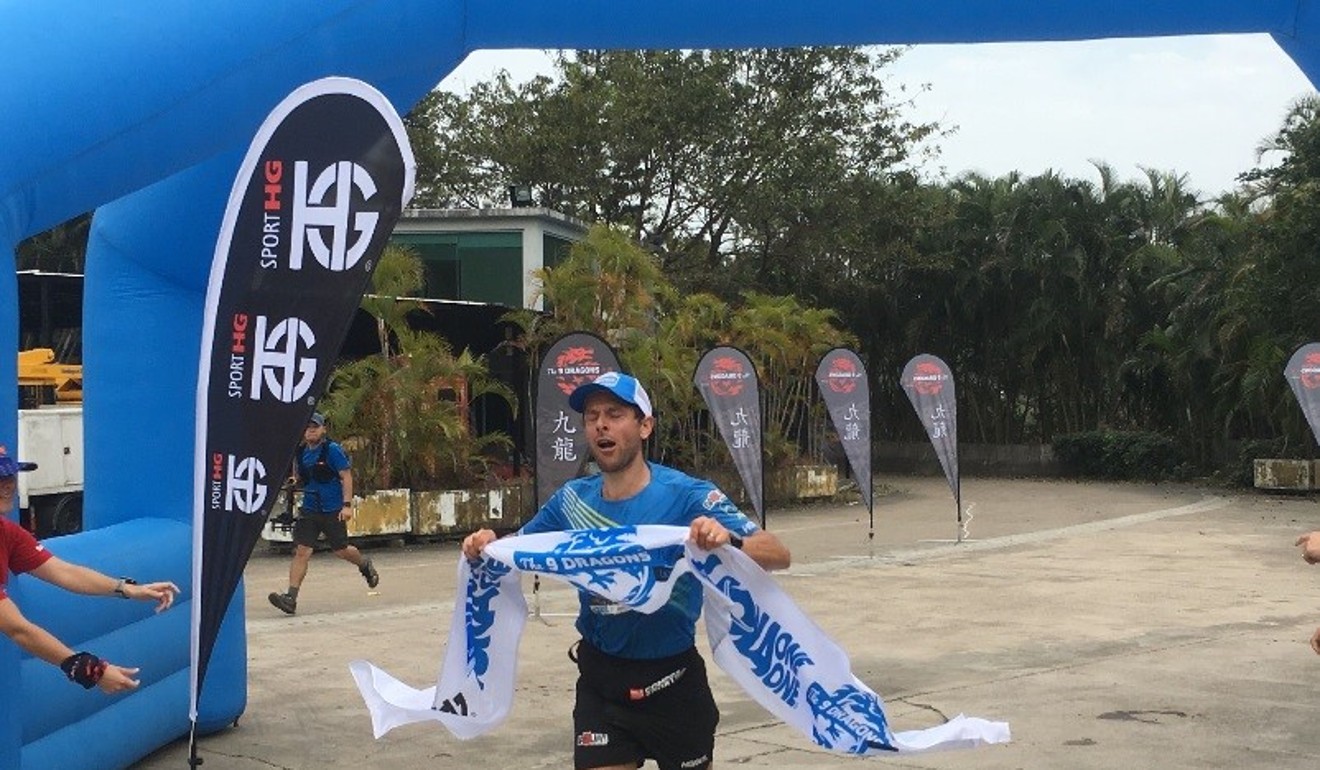 Jcy said she was happy with her climbing but she needs to improve her downhill speed if she is to get faster. Third place went to Christine Woon Chze Loh in 25:32:23.
The steep climbs and back-to-back format makes the Nine Dragons one of the hardest races of the year. Runners can also run either the 50 miles or 50 kilometres without doing both.
Goumin Deng won today's 50km in 6:09:21. "The weather was hot but it is OK for me," Deng said. "It was very hot after Tai Mo Shan and the guy with me wasn't from Hong Kong so I knew he wouldn't be able to stick with me in the heat."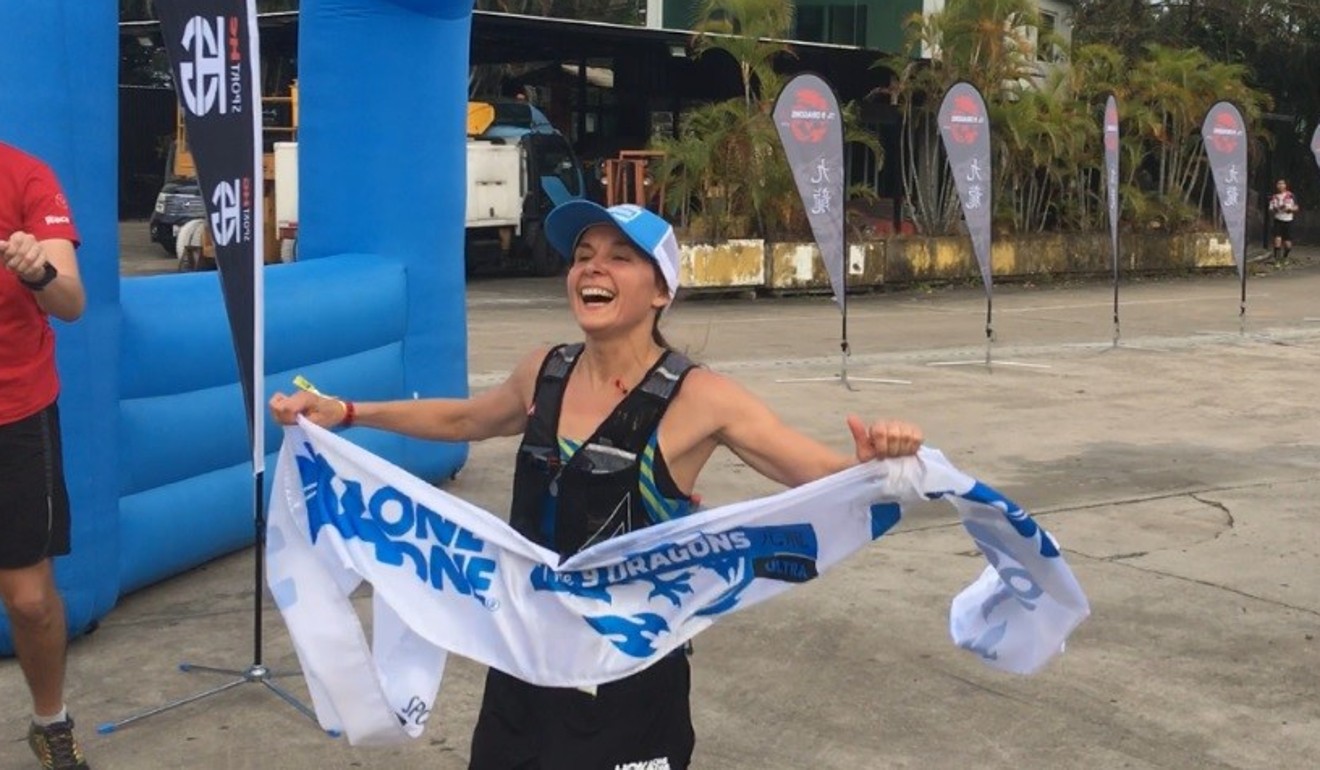 Charlotte Taquet won the women's in 7:07:11. "It was a lot of up and down," she said. "That is good for me as I don't like running."
Taquet was down for the 50/50 but has shin splints so reduced her race to the second day only. "It was fine when it was hot but the flat last 4k was so painful."