The International Association of Athletics Federation's (IAAF) announcement of a new partnership with trail running added legitimacy to the sport at a crucial time as it becomes increasingly professional. But while the trail running world at large saw the potential for a new era, Hong Kong has only seen indifference.
The IAAF is organising the Trail World Championships (TWC) on June 8, but each country's athletics body is in charge of picking their athletes. Inevitably, this leads to a new level of bureaucracy that trail running is not used to, but the barriers here seem like excuses from the Hong Kong Amateur Athletics Association (HKAAA) rather than growing pains.
The HKAAA's job at this stage is to officially name its runners for the race in Coimbra, Portugal. It held a qualifying race, which was won by Wong Ho-chung and Leung Ying-suet, so they have their candidates.
But in farcical scenes, the duo don't even know if they'll be going yet. And what's more, only nominating two runners, while other countries send teams, is inexcusable.
'Such a farce': Hong Kong's top trail runner stuck in limbo over chance to compete at world championship
The HKAAA appears to be reluctant to back trail running, but it has no excuse given the off-road runners are prepared to do all the ground work.
The Trail Running Association of Hong Kong (TRAHK) is working hard to organise the sport beyond a mismatch of different races. The athletes are already training, and the "facility" is the outdoors so there is no need to introduce expensive compounds, gear or coaches. The only missing piece is a bit of effort from the HKAAA.
IAAF-trail running partnership: athletics chief Sebastian Coe on a new era for the sport
But it is still stalling and leaving Wong and Leung in limbo. Last year, it gave Stone Tsang Siu-keung and Leung four weeks' notice they would be heading to the TWC. Runners start to taper their training four weeks out from a race, not begin it.
Among the other competing nations, the UK and Canada have nominated their runners, and the US has set a fixed date for their announcement.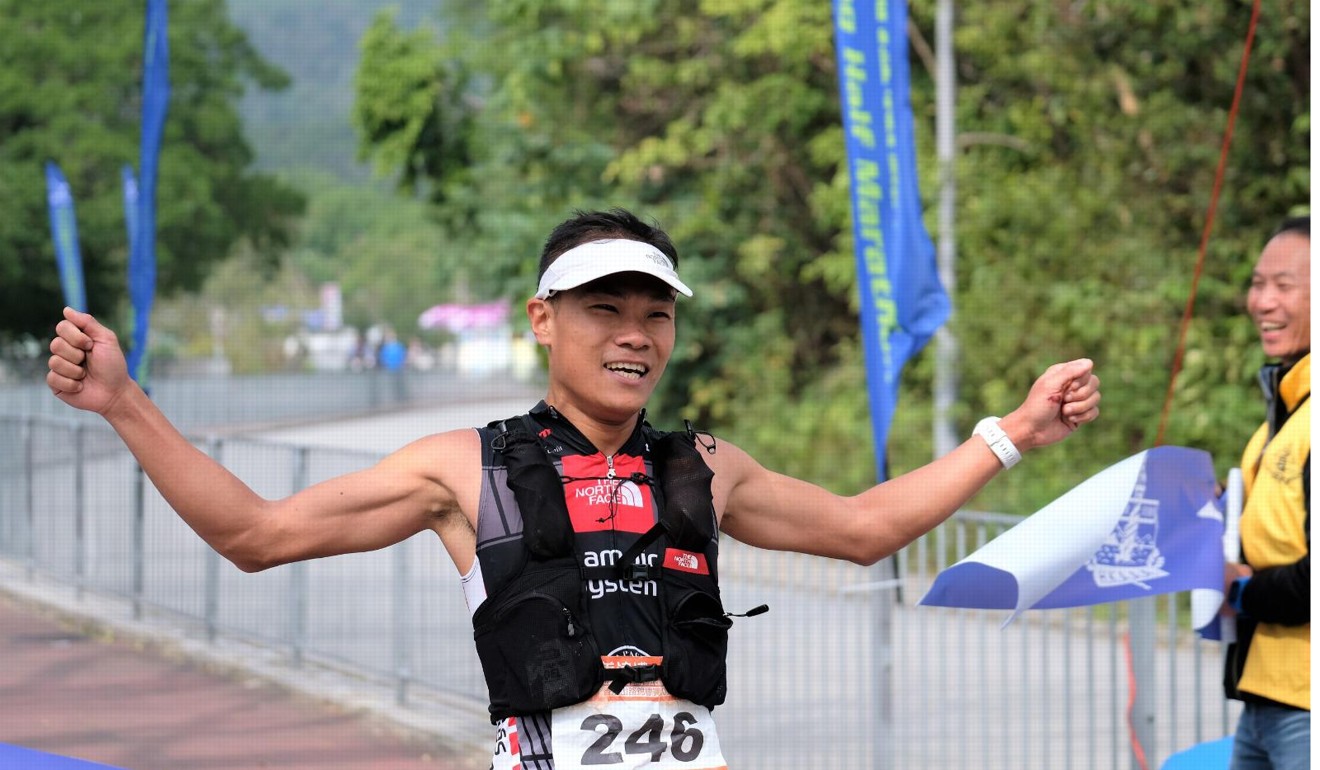 The HKAAA said it has not received its invites yet so can't name its runners, but the International Association of Ultrarunners said it sent them too all the members.
So why will the HKAAA not meet TRAHK halfway and do the easiest part? Even if Wong and Leung were nominated, only sending two runners adds weight to the argument the HKAAA is indifferent to the whole thing.
Hong Kong Marathon chiefs apologise as 'slowcoaches' complain about cut-off times for elite group
Countries need at least three finishers per gender to obtain a ranking and many countries are sending six of each.
The HKAAA's attitude is inexcusable, given Hong Kong is becoming a mecca for trail running – there are multiple races every weekend from October to March, with 217 permits granted for races in 2017.
While a permit is for 500 racers at minimum, some races like Moontrekker, the Hong Kong 100 and Oxfam Trailwalker have far more. Admittedly some races don't manage to fill all their spots, and many people run multiple races, but roughly it all translates to over 100,000 race entries over the course of the year.
Hong Kong frequently punches above its weight at international races, in numbers and performance, so the talent pool is there. Hong Kong was the 12th most represented entrant at the Ultra Marathon de Mont Blanc, and third per capita.
Even when Tsang was preparing for the race last year he expressed his desire to have a full team in the 2019 edition, so the argument is not new.
If the HKAAA feels Hong Kong's runners can't compete with the world's best, then they are wrong. Local apparel chain Gone Running did some clever maths, and looked at Hong Kong's top runners' scores with the International Trail Running Association (ITRA), which ranks runners worldwide.
By working out the relationship between scores and finishing times, Gone Running estimated a 24th-placed finish for the men's team and a 13th-placed finish for the women (admittedly, it isn't a perfect science).
Gone Running also pointed out that the Greatest Sporting Nation website ranks Hong Kong as 74th/48th (men/women) out of 97 and 91 respectively across all major sports, while it is 90th in the all-time Olympics medal tally.
Everything is set up for the HKAAA to harness a growing sport in which Hong Kong can compete on a world stage, but our athletes are forced to cool their heels.
Wong's team manager, Ryan Blair, said: "Honestly, I just can't comprehend what these HKAAA officials are thinking."
At the moment, it's living up to its name – Amateur.