Hong Kong 100 champion Shen Jiasheng is so humble even an invite to his house for Lunar New Year comes with a bashful caveat. "I am just worried the conditions in my village are very basic. My family are nong min – peasants," the 24-year-old said, apologetically. "Even the phone reception there is bad."
His home village is somewhere in the mountainous municipality of Qujing, not far from Yunnan's capital of Kunming. Shen lived there until he was 15, when he was recruited into ti xiao, a sports boarding school for kids, the first step of the Chinese sports school system hierarchy.
He ran the 3,000-metres steeplechase and progressed well enough to be recruited into zhuanye dui (professional team), the next rung up on the ladder, which took him far from his native Yunnan, to Ningxia autonomous region. He trained there for five years then called it quits.
HK100: China dominates podium as Lu Yangchun wins women's race at her first 100km without training
"I left zhuanye dui because I could not break into the provincial team, which would have given me good salary and conditions. So, I started trail running; competition is a lot less intense," Shen said.
He runs road marathons occasionally, but with a 2:26 personal best, Shen is unable to challenge for major honours.
Adjusting from the road to trails was a process. "The eating and drinking during the race part, I made many mistakes with that," he said, but running the ups and downs came naturally – "I grew up running around mountains as a kid."
During one trail race in China he met the golden couple of Chinese trail running, the 2018 HK100 champions Qi Min and Yao Miao, and moved in with them to train full-time in Dali.
But there is no rivalry between Qi and Shen, even when competing in the same race: "This makes no difference to us.bI usually do my own training, but Qi Min and Yao Miao always run together," he said.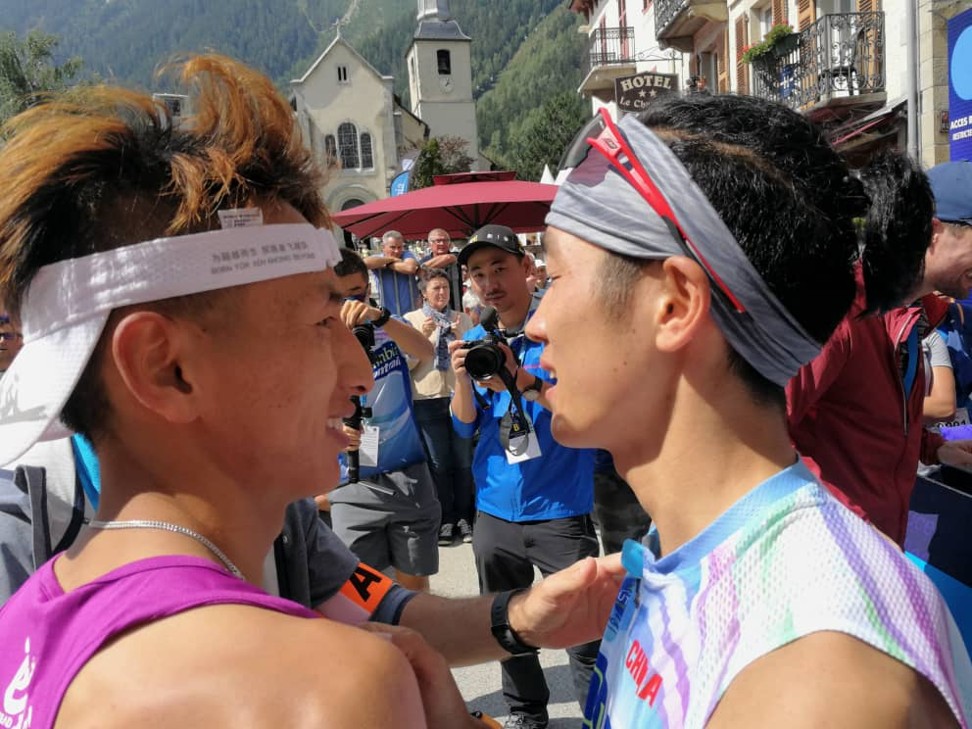 During a training session as Yao and Qi stayed in the outer lane of the Dali University running track, Shen – nose buried in his phone – racked up laps in the inner lane. It was his 10km "easy run", the second one of the day, and he cruised it in 35 minutes while simultaneously scrolling through his friends' WeChat posts, at 2,000 metres altitude.
Power couple: HK100-winning boyfriend and girlfriend on a mission to rule the world of ultra running
Easy going, constantly smiling and prone to crying when emotional, Shen is also a proud, fierce competitor. He was inconsolable at the finish of the 56km OCC at last year's Ultra Trail de Mont Blanc (UTMB) after being unable to hold off a late attack, slipping from second to sixth over the last few kilometres.
"I am sorry, I could not do it," he sobbed, apologising to the Chinese delegation at the finish.
Shen was "nervous and tense" before and during the race. He said he "made many mistakes at UTMB – going too fast at the start and not eating at the checkpoints. I was not that well prepared physically either".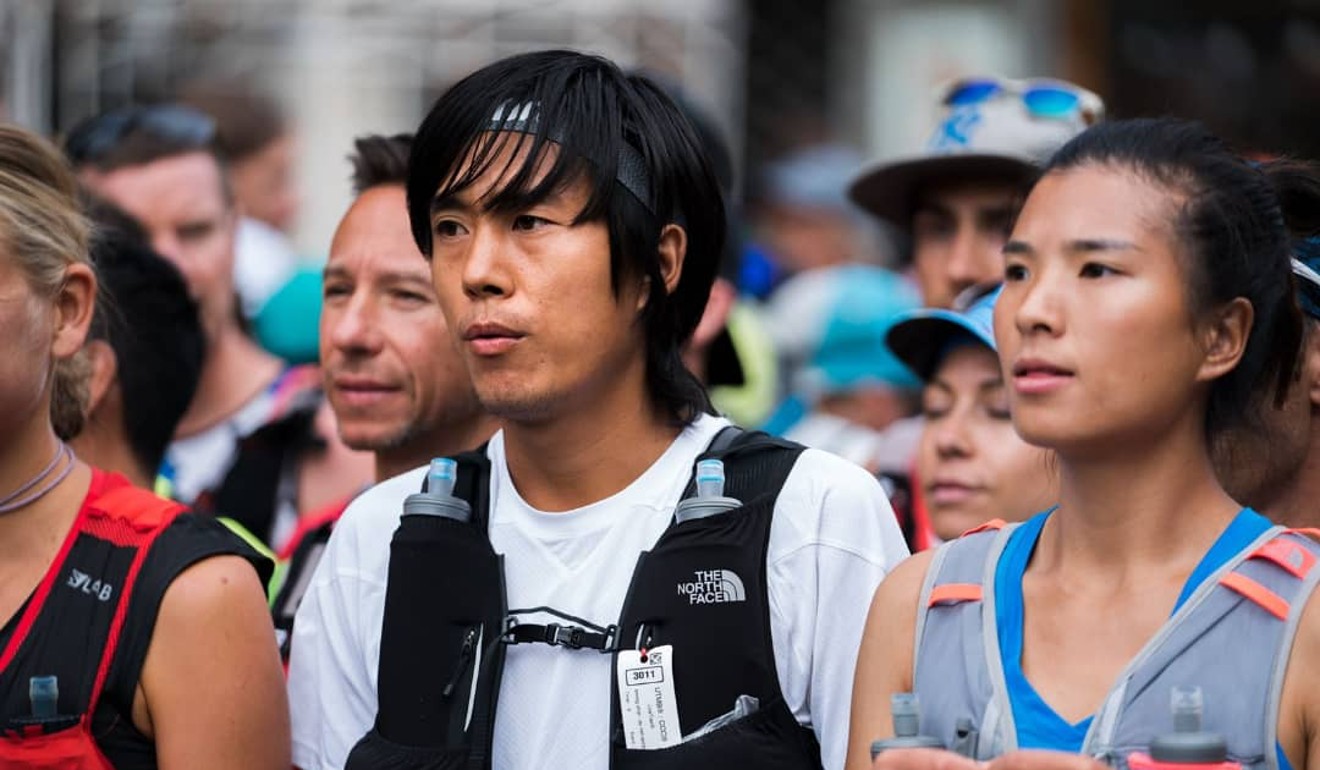 But he managed to control his nerves at the HK100, despite famous foreign runners such as Tom Evans and Dylan Bowman lining up on the start line.
"No, this time I was not [nervous]," he said. "I was very well prepared and felt great. In December, I ran 800 kilometres in training in Dali, and then I rested a lot before HK100. I spent four days in Hong Kong acclimatising before the race. My aim was just to make the top three, so I was very happy with my win."
In Hong Kong, Shen showed great maturity which delivered the big international title he craved so much.
"I learned from my previous mistakes," he said. "I used to rush through checkpoints, but at HK100 I ate slowly, and would only leave after I ate and drank. I also controlled my speed from the very start."
Many of the top runners dropped out during the race.
"It was hot and humid," he said, shrugging. "I think they went off too fast at the start or something."
Eventually he moved into second, catching up with Liang Jing, who had famously been disqualified last year. Shen stalked his compatriot, shadowing him from behind, waiting to launch an attack. He did not get a chance.
HK100: Liang Jing works on 'new me' after winning Ultra Gobi and targets race redemption following last year's disqualification
"Liang just suddenly got lost," Shen said, laughing. "He just disappeared."
Despite running close together, the pair did not chat. Shen added that he had even deleted Liang's WeChat last year. "We are on two different paths in life," he said vaguely.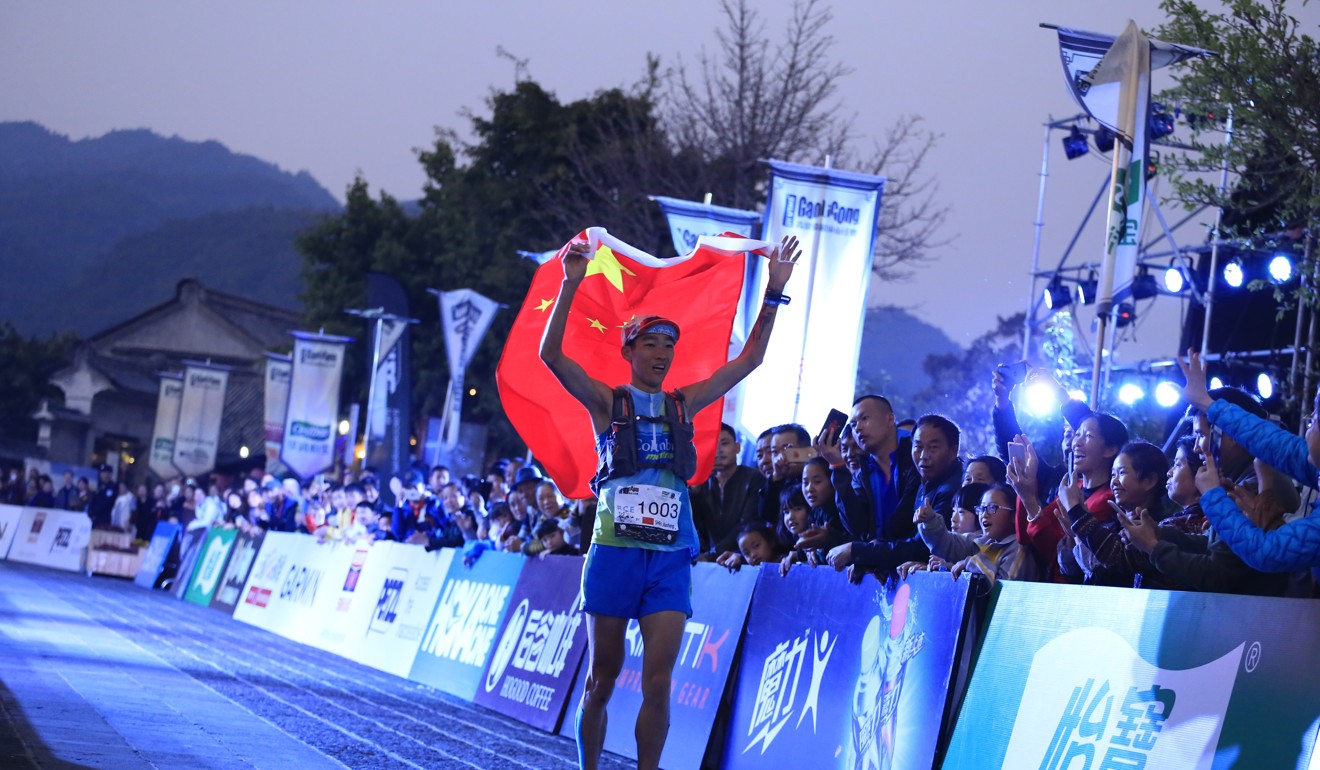 HK100 was his greatest sporting achievement, Shen said. His second greatest was winning the Gaoligong by UTMB race in Tengchong, his native Yunnan.
A large crowd gathered to watch and applaud as the local boy crossed the finish line. He had beaten Japanese runner Ruy Ueda.
Wartime memories are very much alive in Gaoligong. In 1942, the Chinese Expeditionary Force retook Tengchong, inflicting painful and highly strategic defeats on the Japanese Imperial Army. Anti-Japanese sentiment can run very high.
But Shen refused to be caught up in the emotion. He waited for almost an hour for Ueda at the finish, then warmly embraced the Japanese athlete. "I really admire him," he said, smiling at the memory. "He just got married, I wish him happiness."
Then he said with a grin: "I hope we get to race against each other soon."