Jim Walmsley won the Fast 50 mile Ultra (80km) by Trail Hub on Sunday after pushing Yun Yanqiao to his limit.
The new ultramarathon differs from others in the Hong Kong calender as it avoids steep climbs and staircases, so participants can run the entire course, suiting Walmsley's athletic style.
"When the race started I felt really good, so I decided to keep the first part, maybe 15km, pretty honest," Walmsley said. "I tried to soften things up before hitting the trails."
Chinese trail runner has plenty to learn from Jim Walmsley at Fast 50 ultra – despite winning Hong Kong 100
The pair took a wrong turn and ran two kilometres following a group of downhill mountain bikers, before turning around and running back uphill. They were still in the lead and continued the fight.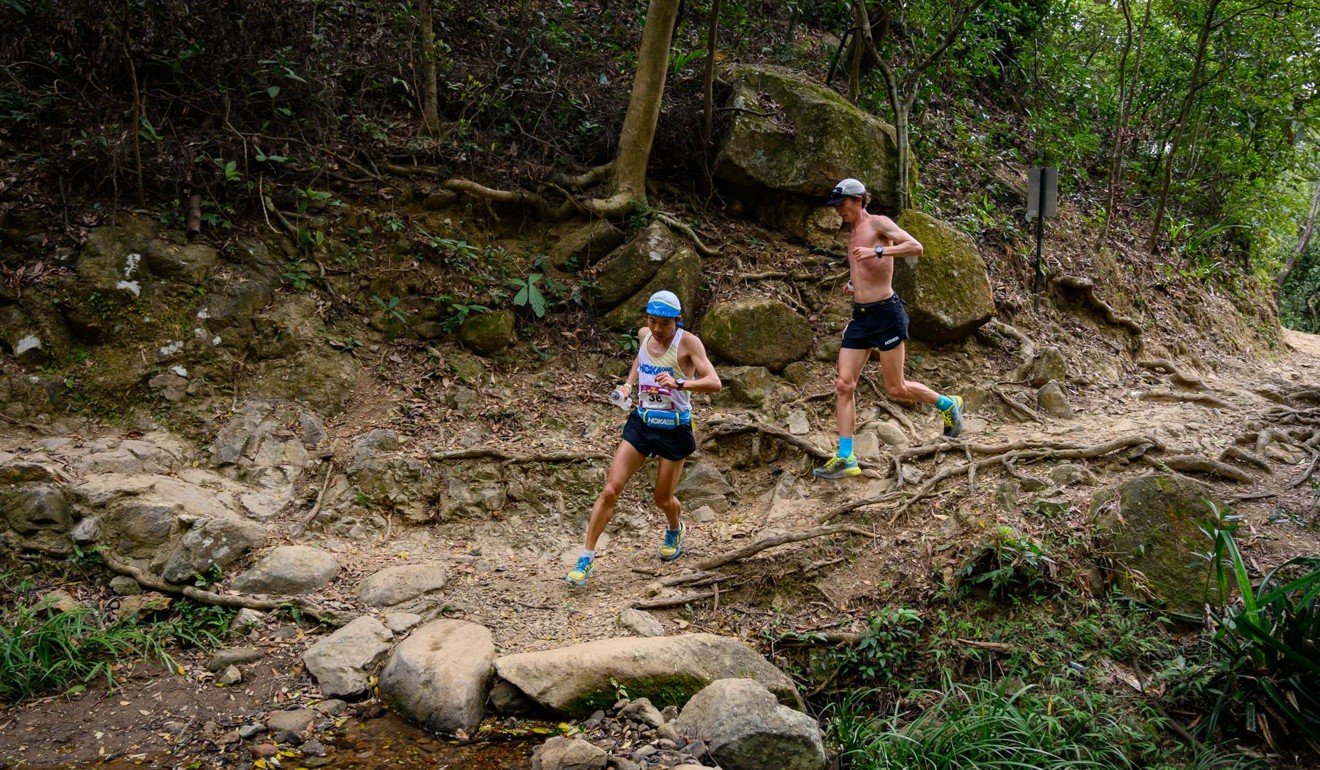 'No one needs to know it was fun': Hongkongers beaming after beating Western States winner Jim Walmsley
"He [Yun] is strong, but I think his strengths are in the slower, technical, stair trails, so part of my plan was to stress him on the flat trails and that would make his strength maybe not as strong," Walmsley said.
Walmsley, who set the record at the Western States 100 last year, began to draw away and eased into an easier rhythm. He eventually won in six hours and five minutes and 49 seconds. Yun was second in 6:43:27 and Brian McFlynn third in 7:36:05.
It was Walmsley's first trip to Hong Kong and possibly not his last.
"I definitely want to come back and do one of the stair races, whether it's the HK100 or, apparently there is a race every weekend, so who knows what else will get me out here," he said, adding that he is interested in one of the team races, like the Oxfam Trailwalker.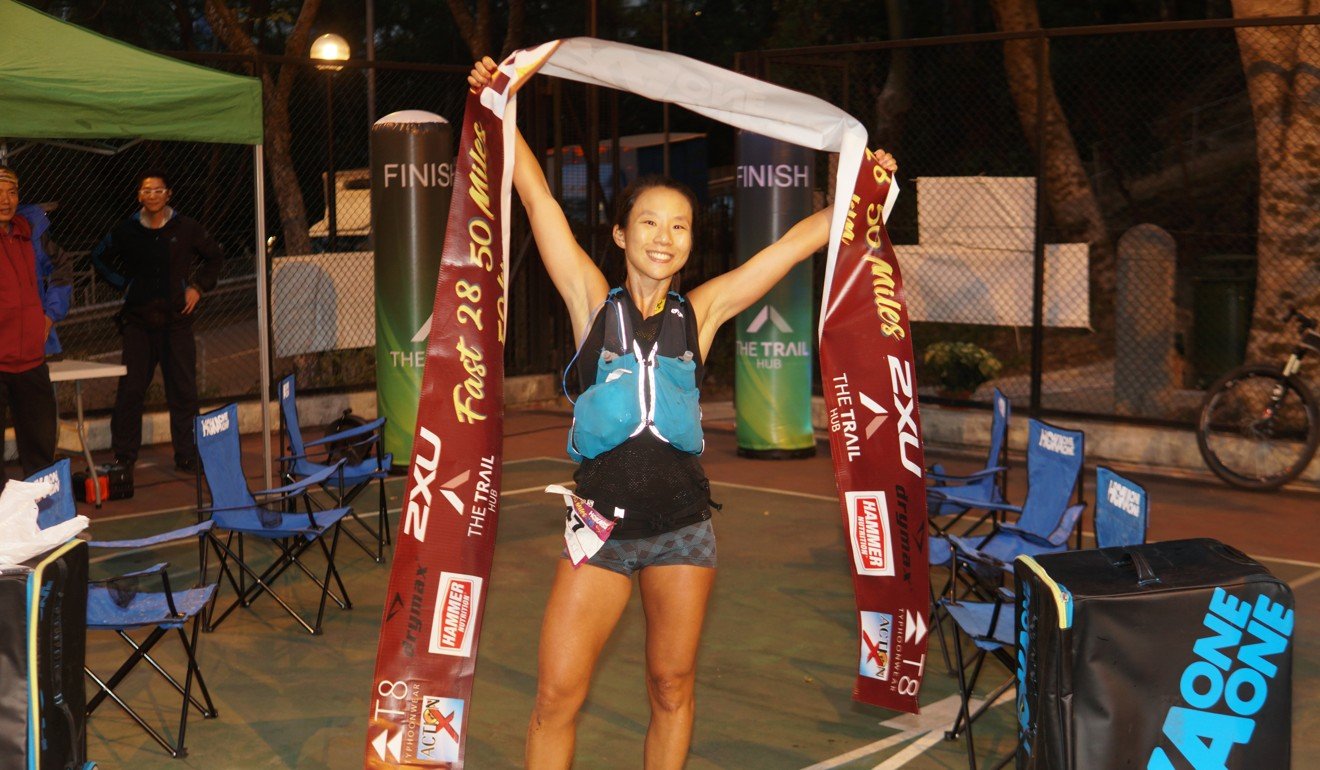 The first woman over the line was Denise Ying Ngar-ting in 10:19:38. It was her first trail running victory.
"Just crossing the finish line was my sole aim, but at Tai Mo Shan John Ellis told me I was only five minutes behind the first lady and I thought 'Really!' So, I thought, let's try my luck and began to push."
Ying said increasing her pace was a mental switch, more than a physical push.
"It was very different from most Hong Kong races. You don't get a walking break," she said. "You have to keep your legs spinning. You don't have to go fast, you just have to keep your legs moving. It becomes hunt, or be hunted."
She hunted and beat Aqua Tsang Oi-wah (10:23:45) and Katia Kucher (10:37:23)
Moontrekker: meet Harry Tabor, the Swire runner who 'enjoys the pain' and came third in his first trail race
Ryan Whelan continued his strong season by winning the 50km distance, having racked up a series of wins over shorter distances. It was only his second 50km race.
"It was nice to go longer," he said. "It sounds crazy but shorter races hurt your legs more, just pounding the trails. I enjoyed it. This year I decided to focus on one discipline, so I haven't done any paddling [dragon boating]."
Whelan finished in 4:07:48, beating Pierre Antoine Penicaud (4:20:55) and Pete Harrison (4:21:15).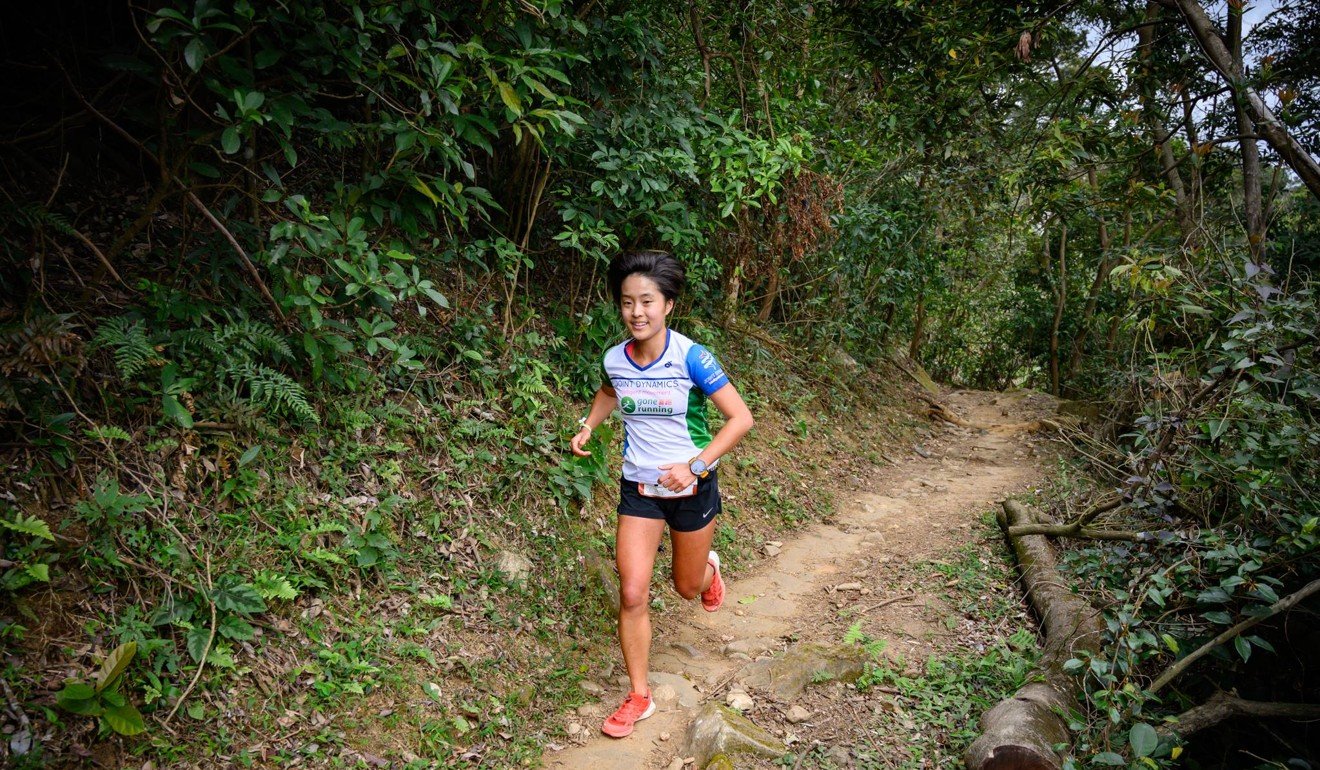 Mary Hui won the women's 50km. This is her first competitive season in trail running, having focused on track at university, but the transition has come easily.
"I think 50km is the sweet spot – 38km comes along and then you've only got 12 left," she said. "I really like it. It tests the endurance enough and it is just enough of type two fun that I enjoy it without questioning why I'm doing it for hours."
She won the Hong Kong 50 earlier in the season, but struggled on the steeper The North Face 50 in December.
The North Face Adventure Team's Asian dynasty and dominance
"Relatively speaking, I'm much faster than other women on flat but as soon as we hit stairs the gap narrows to a scary distance, and I'm constantly looking over my shoulder," she said.
"I think I have to sit down and assess if I should make my weakness less of a weakness, or concentrate on my strengths."
Hui finished in 4:45:04, beating America Christina Bauer (5:03:10) and Samantha Chan (5:16:58).
Justin Andrews and Charlotte Cutler won the 28km distance even in 1:55:31 and 2:28:40, respectively.
"The race was apt to the name [fast]. I was excited to know that half of it was super fast tarmac and that as long as I drank and had some calories it would be over soon," Andrews said.