John "Stingray" Ray Onifa has had little trouble breaking into the elite ranks of Hong Kong trail runners, but now he believes he is going to improve even more.
"The most exciting thing for me now is I just got a Hong Kong work Visa with Asia-Pacific Adventure," he said, adding it will give him the chance to learn outdoor skills even when he is not training.
"Last year was difficult sometimes as I could not train consistently in one location and the trails in my home fishing village in the Philippines are not so great for preparing for Asia's big races."
Onifa came first in his first 100-kilometre race, the Rebel Walker, after his talent was spotted by the North Face Adventure Team and he was invited to run in Hong Kong. Since then, he has racked up wins, including first place at the Moontrekker 50km in October.
"Now that I have had the chance to race several times in Hong Kong this past year I have a more clear understanding of the trails and Hong Kong's unique challenges like stairs," he said. "I love the trails here and the steep terrain."
Which is just as well, given he will be racing in the inaugural HK50 West by Action Asia Events this weekend. The 50km course has 2,415 metres of elevation, including over Tai Mo Shan.
Onifa's challenge is doubled now he is a name in running and it puts a target on his back. But he said he only feels "a little bit" more pressure since starting out, and still aims to just have fun and do his best – but ultimately try to win.
"If I feel good I will start fast and others can chase me," he said. "I just hope the markings are clear as I don't know the course."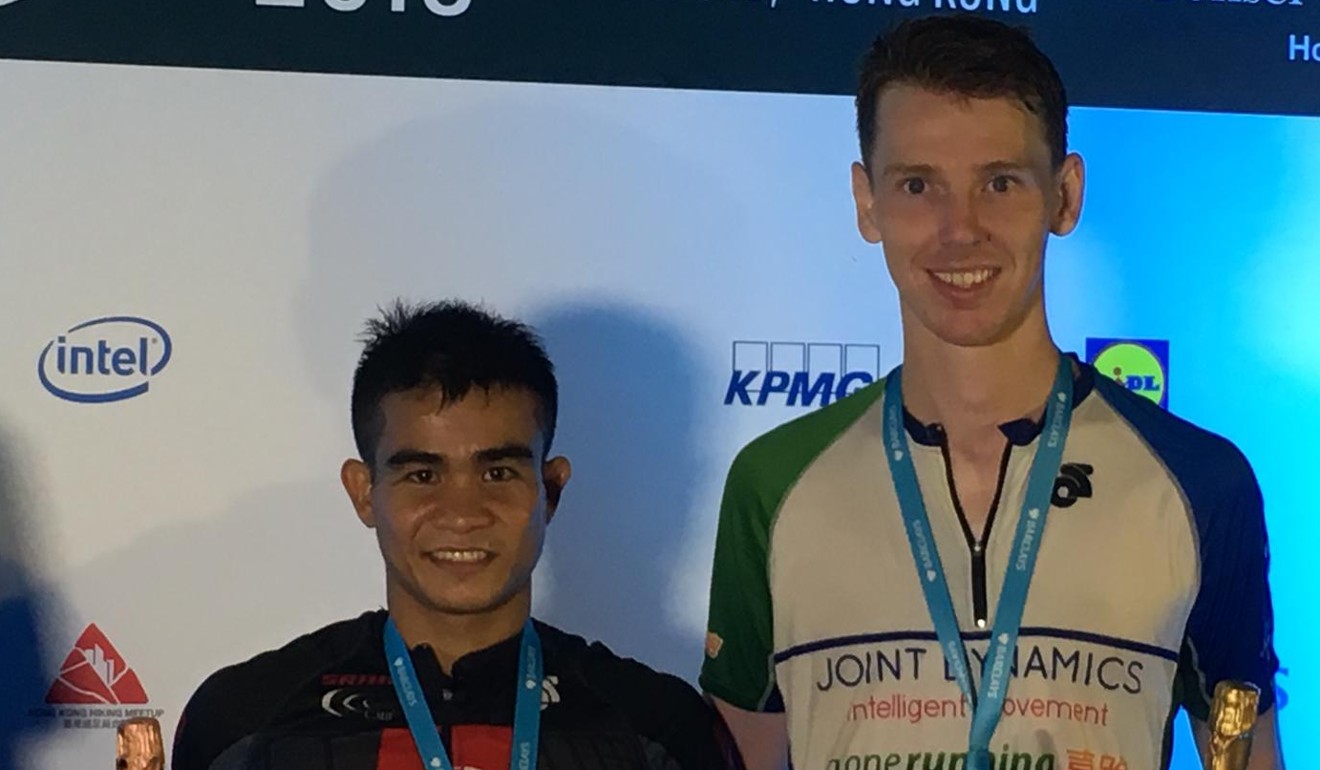 This is Onifa's first trail race since the HK100, where he picked up a knee injury which was so painful he had to walk and hobble over the finish line.
"I probably should have stopped racing, but it's so exiting when you are running in the top 10 in a World Tour race," he said.
Now Onifa is on the road to bigger things and aims to race in the CCC, the 100km race at the famous Ultra Trail du Mont Blanc (UTMB) week, in August.
"I am super excited for this big World Tour event," he said, "and the opportunity to race with many of the world's best trail runners."