Elsa Jean de Dieu's long absence from trail running due to knee surgery was not felt as she won the 18-kilometre and 44km MSIG Green race on Saturday and Sunday respectively.
"Mentally, I am fresh," the French artist said. "I'm starving for racing."
She puts her physical recovery down to one-on-one sessions at Joint Dynamics gym, and even thinks she is stronger than before the injury.
"I felt amazing, no pain," Jean de Dieu said. "On the downhill I could really push. I was amazed by my legs."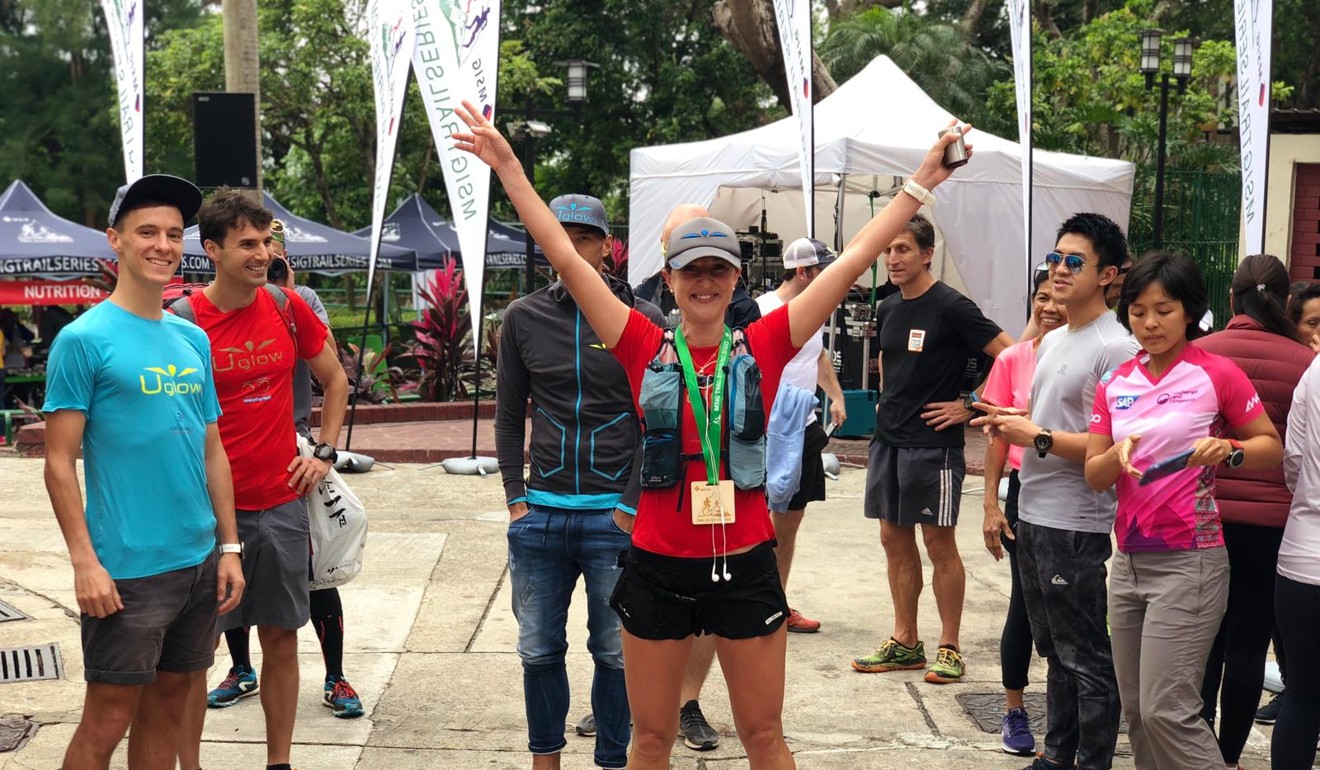 Back from injury or not, most people would wake up stiff for the second day of running.
"I always feel stronger on the second day. I don't know why. It's something I cannot explain," she said.
Jean de Dieu was at checkpoint three in the 44km when she looked back across the view and saw the second and third women.
"They weren't far behind but I knew I could push. I could still run the uphills," she said. "I began to relax."
UTMB: Hong Kong artist Elsa Jean de Dieu draws on running partner for energy in bid for top 10
The weekend's races all included the challenging Pat Sin Leng ridge, with it's continuous up and downs. The weather was cloudy, but very humid, adding to the already challenging but beautiful course.
Jean de Dieu won the 44km in five hours, 54 minutes and five seconds. Beating Eszter Csillag (6:13.25) and Katrina Hamlin (6:20.14).
She won the 18km in 2:23.21, beating Leanne Szeto (2:29.00) and Wong Mei-yan (2:50.33).
John 'Stingray' Ray Onifa won the men's 44km in 4:52.56, just three minutes ahead of Michael Skobierski. Bin Lang was third in 5:25.31.
"I didn't expect to win, my lungs have a problem, I have a cough," Onifa said.
Ng Wai-hei won the men's 18km in 2:00.20, Bryan Crane was in second in 2:01.30 and Plato Luk was third in 2:10.17.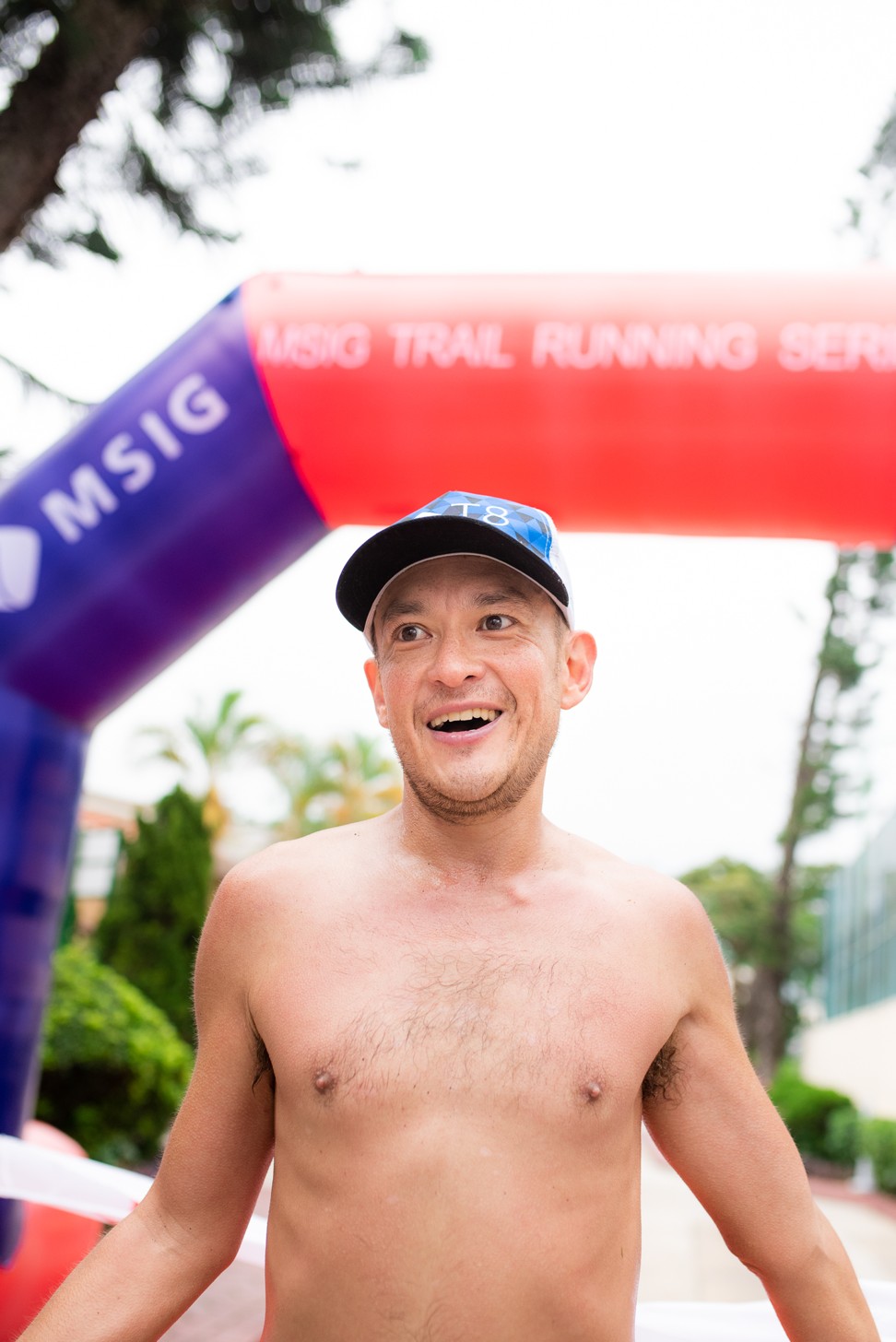 The marquee event was the 75km ultra on Saturday.
John Ellis took first place for the second year in a row, finishing in 9:16.04.
He paced conservatively and was in 21st place at check point one.
"It definitely makes it easier when you know the course," he said. "You know how you should feel on certain parts of the course. It gives you a lot of confidence, knowing you can finish strong in Pat Sin Leng ridge, to come from behind."
Second was Guillaume Perrot (9:51.24), and third Lau King-fung (10:38.19).
Ellis immediately donated his HK$3,000 prize money to Exchange & Empower, a group set up by Mira Rai to give Nepalese women life opportunities via running.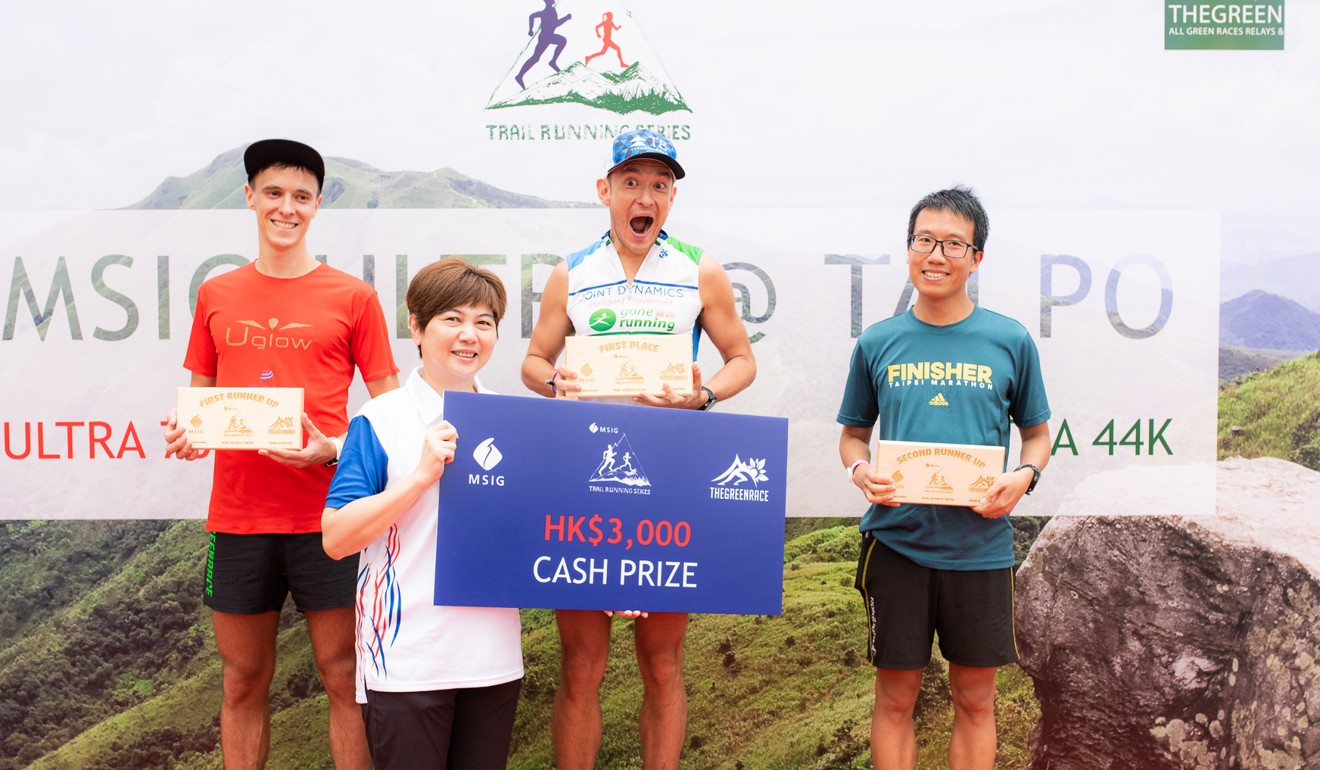 Fredelyn Alberto was the first woman over the 75km line in 12:36.20 despite being ill for the last two weeks.
"My motivation was just for the next checkpoint," she said. "I can do 9km, if I get to the next checkpoint I'll be fine, and then when I got there I'd focus on the next."
She beat Katia Kucher (13:13.15) and Kimme Hui (14:26.33).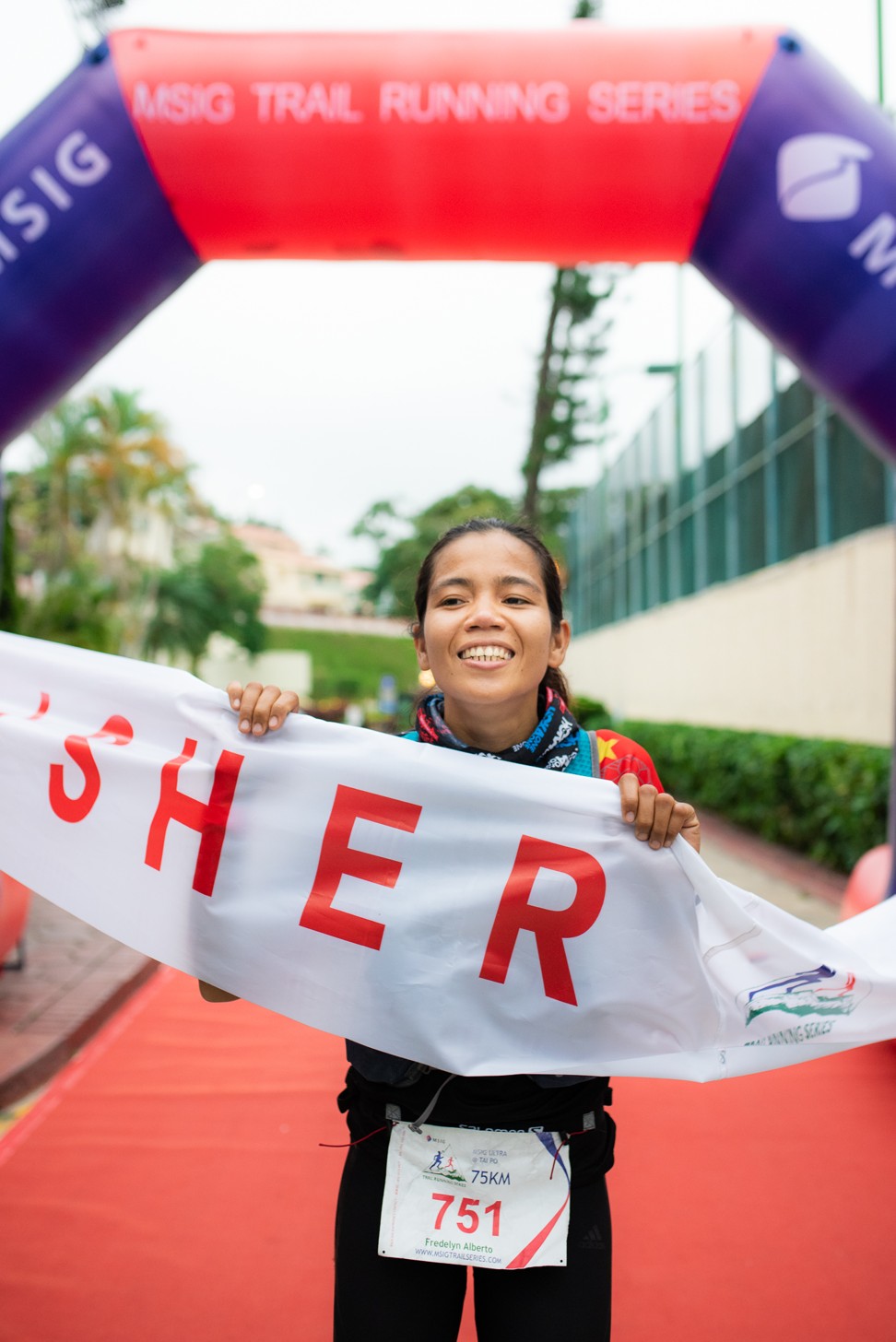 Sota Ogawa from Japan was in the 119km race, reserved for the few who ran both the 75km and 44km. He was the second over the line in the 75km, despite having to contend the next day as well.
"This was the most steamy and hottest I've raced in Hong Kong," he said. He tried to battle Ellis, even with the following day looming.
"But at 60km, he drew away. He is a very smart runner."
Ogawa finished with a combined time of 16:06.11, hours ahead of second place Alex Ang (21:38.43) and Rowell Campos (21:52.39).
Only two women finished the 119km, out of just three who attempted it. Evelyn Lek won (25:41.35), ahead of Woo Su-lin (27:48.05).