Hongkongers Matthieu Maury and Nicolas Gontard had to rely on each otherto get themselves around a gruelling swim-run race in Croatia last weekend.
The pair came first and second in the TerraMar SwimRun series in Hong Kong last year so decided to team up for the 32-kilometre Otillo SwimRun Hvar race in the Mediterranean, which featured 9km of swimming and 32km of running.
"The most important thing is team spirit," Gontard had said before the race. "Always in long races someone has a low moment, you have to be able to leave your pride and ask for help. The other must be willing to give it."
That prediction came true.
"I was the one who went low," he said. "I had a cold so about two thirds of the way through the race, he pulled me."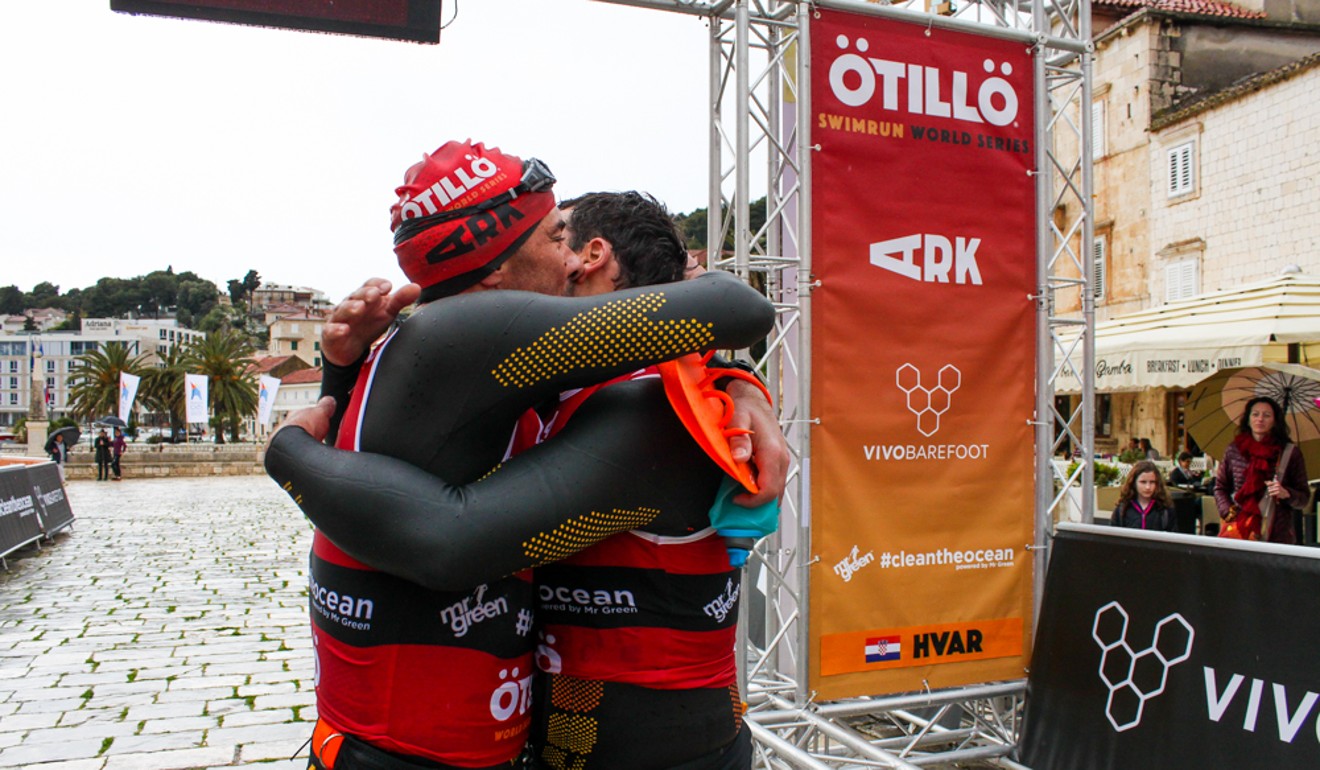 Maury, 30, and Gontard, 53, had bought with them a tow rope for such an occasion.
"Our teamwork was excellent," said Gontard. "It is great when you have a teammate who understands you. We were always talking about hydration and checking on each other. There was zero complaining."
Gontard said the roles have been reversed in the past, where he was expected to help.
"But I am grateful. I paid for dinner," he said.
Runners combine trails with sea as races boast swimming and kayaking in hot summer
The pair started the race slow but began to over take teams on the coasteering sections. They put their strong performance down to having access to rugged coasts and open water swimming in Hong Kong.
There are not many places you can open water swim all year round unless you are crazy due to temperatures, said Gontard.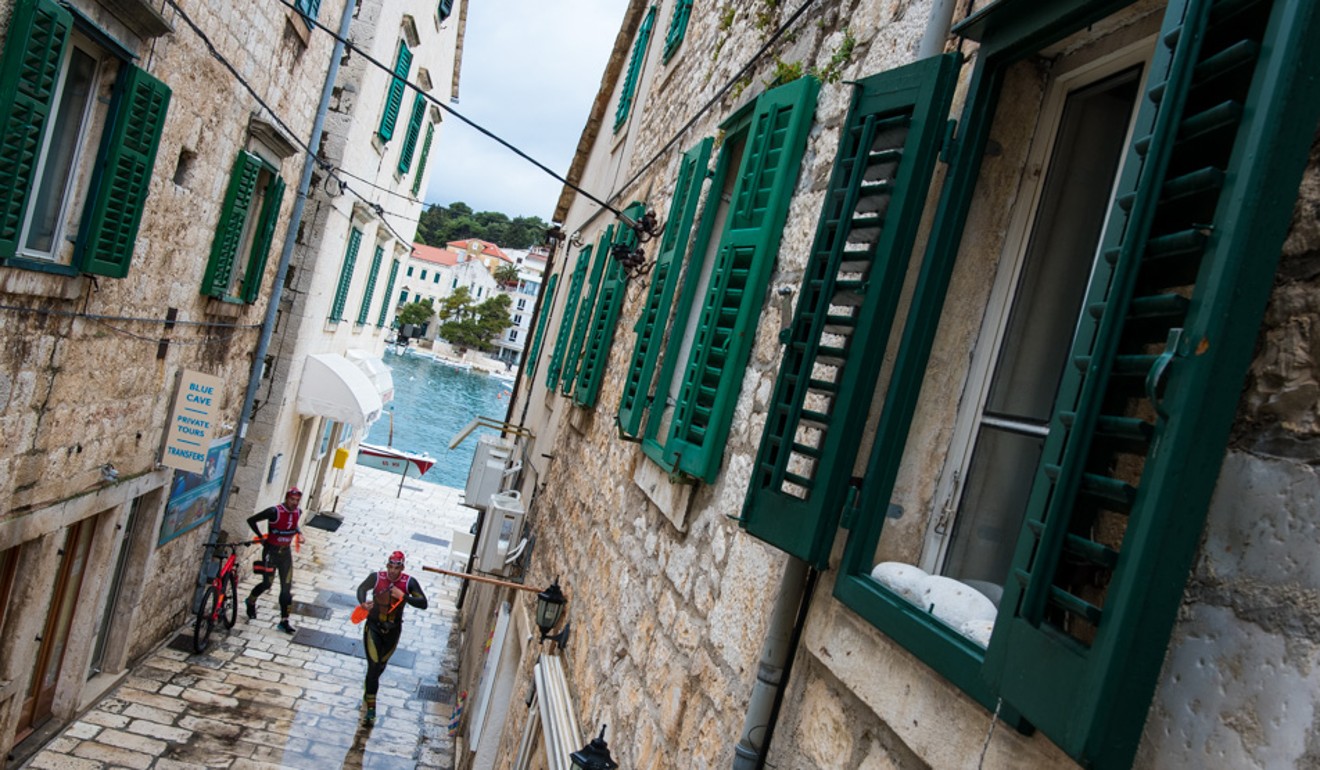 "Hong Kong is perfect for swim-run races and training," he said.
They finished 37th out of 141 teams, completing the course in six hours and 12 minutes.
Their teamwork was tested yet again in the swimming, when the conditions were rough. The longest section was 3km, so they needed to be conscious of navigation and sticking together in the swells.
"You need the training otherwise it is pretty intimidating," Gontard said.
Gontard works in hospitality, buying and developing properties into luxury resorts in Japan.
But he also bought a small plot of land in Siargao, Philippines. After working with local authorities he built a school and now provides free education for local children. He calls his NGO, Espoir, which means hope in French, his native tongue.
He said he hoped he can raise more funds for the school via his endurance exploits .
You can donate to Espoir here.