Dan Parr is heading to the desert almost 10 years after his first multi-stage victory, but as times have changed, he is armed with the new perspective of having children.
Parr will compete in Namibia 4 Deserts by RacingThePlanet, a 250-kilometre six stage, which doubles as the 'race of champions', as everyone who has ever won a 4 Deserts event has been invited to compete.
Parr won in the Gobi in 2010 and in the Sahara the next year. Back in the infancy of his running, he raised money for the charity SPARKS, which focuses on research to prevent child diseases and pregnancy difficulties. And once again, he will be collecting funds for them.
"When you have to wake up and lug four kilos of rice around for four hours before work [for training], any grain of motivation can help you," he said.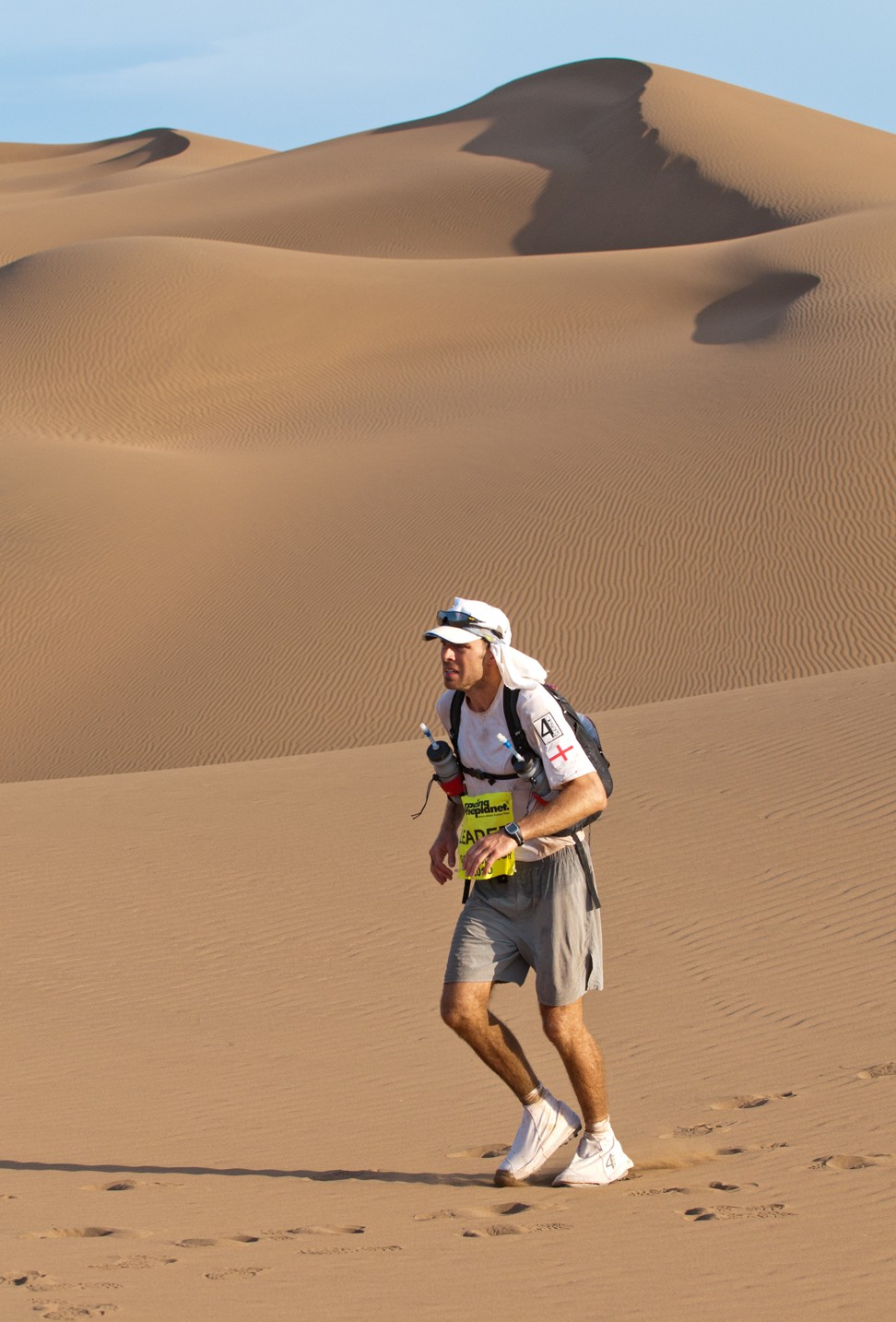 During the race, there will be an inevitable low moment but it is never as hard as the struggles of a parent of a sick child, he said.
"It brings it into perspective – I elected to do this, I enjoy it even though it is miserable at this moment. It's actually a privilege to be here," he said.
Parr's wider family has been effected by difficult pregnancies, making the charity all the more poignant for him. And now he is the father of three children it is even more pertinent to raise money for preventive charities like SPARKS.
4 Deserts Race Series: Wong Ho-chung makes Hong Kong history winning grand slam
"Until you have kids you can't understand it, you can sort of comprehend it, but you can't understand it. Until you have your own children it is a completely different view," he said.
Parr, 42, said he does not expect to repeat his victories. With all the former champions present, there are likely to be runners in their prime.
"I was very strong, back then, in that I seemed to recover very well," he said. "I think the difficult bit, or the interesting thing, will be if I am able to recover day on day. It may be where I unravel a little bit compared to previous year."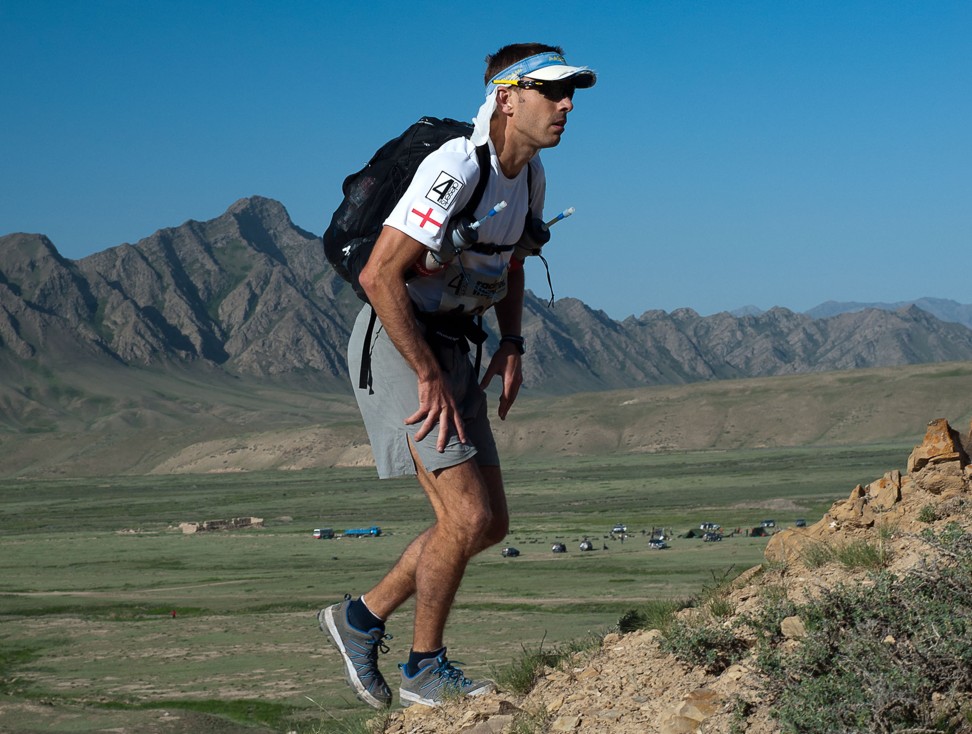 Having said that, age is no excuse for Parr. He has trained hard. Parr has been on start lines before where he has not been in peak physical condition and regretted it even before beginning to run. He is determined not to let that happen again.
"My view is if you're going to do it there is no messing around. I've prepared, I'd done as much as I can do," he said, adding that the steep climbs and humid weather in Hong Kong may give him an advantage in dry and flat Namibia.
His first two 4 Deserts victories came just after the birth of his first two children respectively and so they claim "daddy won that one for me". The joke has turned into a weight of expectation from his third child.
4 Deserts Atacama race: Wong Ho-chung targets second multi-day ultra win by training at World Firefighters Games in Korea
"My youngest is pretty miffed. So I'm under a bit of pressure to win, but I don't think that will happen so I'm floating the idea that it won't happen," Parr said.
"But there is a nice symmetry that I've done three and I've got three fantastic and very healthy kids, and over those races I've been able to generate a bit of money for a charity that is doing amazing work for children."
You can donate to Parr's SPARKS page here.