Two-time winner Megan Kimmel expected to perform well at the Yading Skyrun in Sichuan, but surprised herself by smashing the field to win by over 30 minutes.
The race is 32 kilometres and most of the punishing course is over 4,000 metres altitude. She arrived two weeks early, having just come second at the Mt Awa Skyrun in Japan.
"I was definitely more comfortable at altitude than coming straight off the boat, but I live at altitude too," said Colorado-based Kimmel, who came first in 2016 and 2017 in Yading, and won the 2016 Skyrunner World Series overall.
"I definitely did not think I would lead the race by that much. But I thought it was a race I should do well at. When it comes to racing, it's just heads down and push," she said.
Yading Skyrun was breathtaking both literally and figuratively! Watch the highlights and relive this 2019 edition won by Megan Kimmel and Jiae Renjia!https://t.co/oWvF0UgiBp

— Skyrunning (@Skyrunning_com) May 5, 2019
The race starts in Shangri-La Yading, with the first 18km following a river, deep in a stunning pine-covered valley.
Then, with huge snow-covered peaks towering over the course, the runners begin to climb into thin air.
"The high altitude is unique – there are few races that are at 4,000 metres," said Kimmel, who is sponsored by Salomon.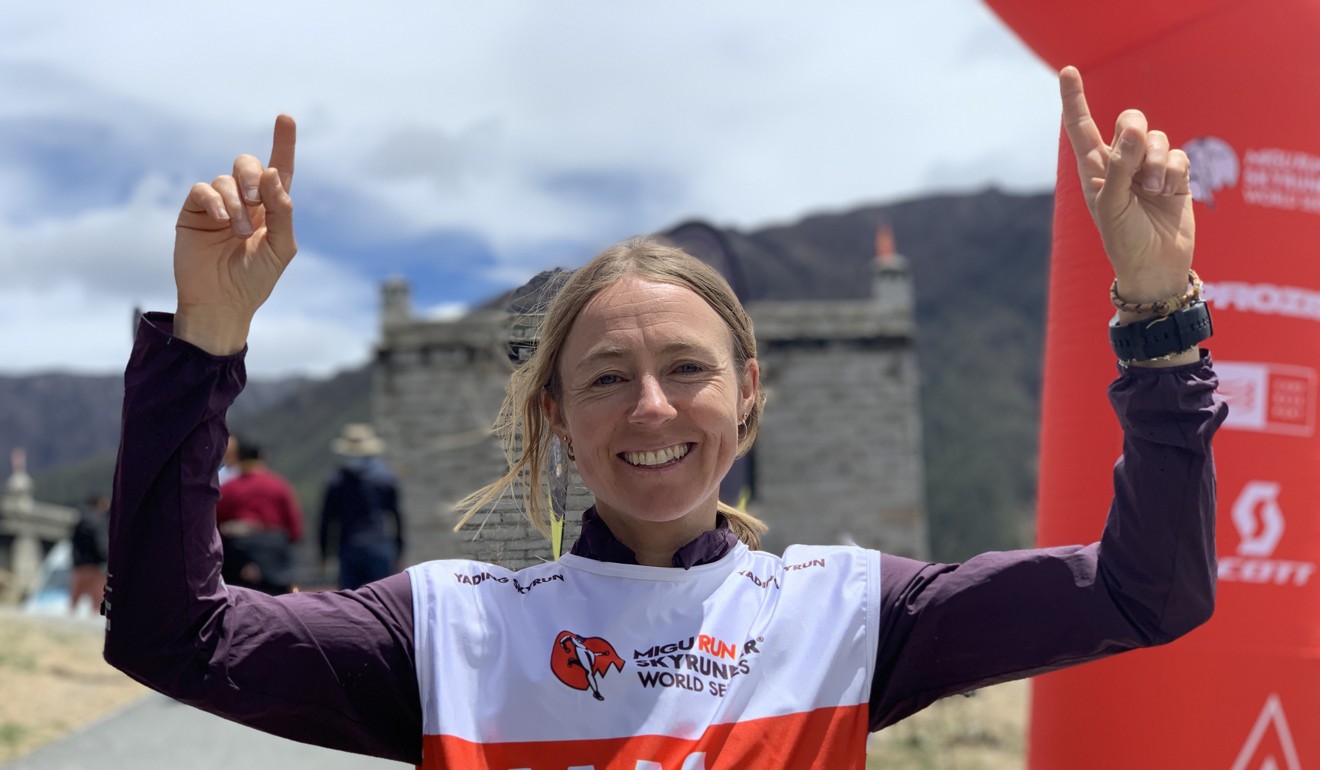 India's Kieren D'Souza combines love of mountains and running at Yading Skyrun, but had 'no clue' in first trail race in CCC at UTMB
"I didn't know how far ahead I was," she said. "I did not look back until the last two or three kilometres when it's easy to look back, and when you're most worried anyway."
Kimmel finished in three hours, 52 minutes and 40 seconds, placing her sixth in the overall race and first woman. Marathon des Sables champion Ragna Debats, of the Netherlands, was second in 4:27:06,with last year's runner-up, Ruth Croft, third in 4:37:39.
Debats and Croft said the altitude was a decisive factor.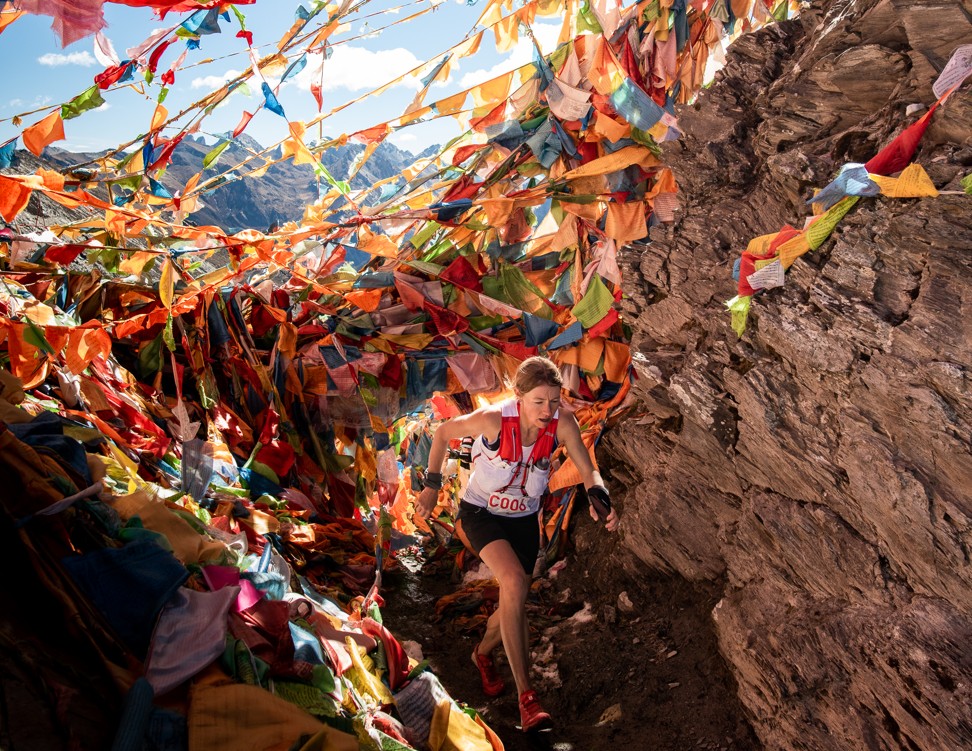 Yading Skyrun: food concerns on the menu as top runners go head-to-head in China, armed with experience and different meal plans
"It's one of those days when you know it's going to be tough from the start," said Croft, a New Zealander who won the OCC in France in 2018.
Kimmel's next race is the Transvulcania Skyrun on May 11 in the Canary Islands. There at 16 races in the Migu Run Skyrunner World Series, and Kimmel hopes to finish in the top three.
"More than anything, I think the difference and the thing I'm worried about is, here at altitude it is not really that hot and I'm going down to the islands where it's going to be really, really warm," Kimmel said.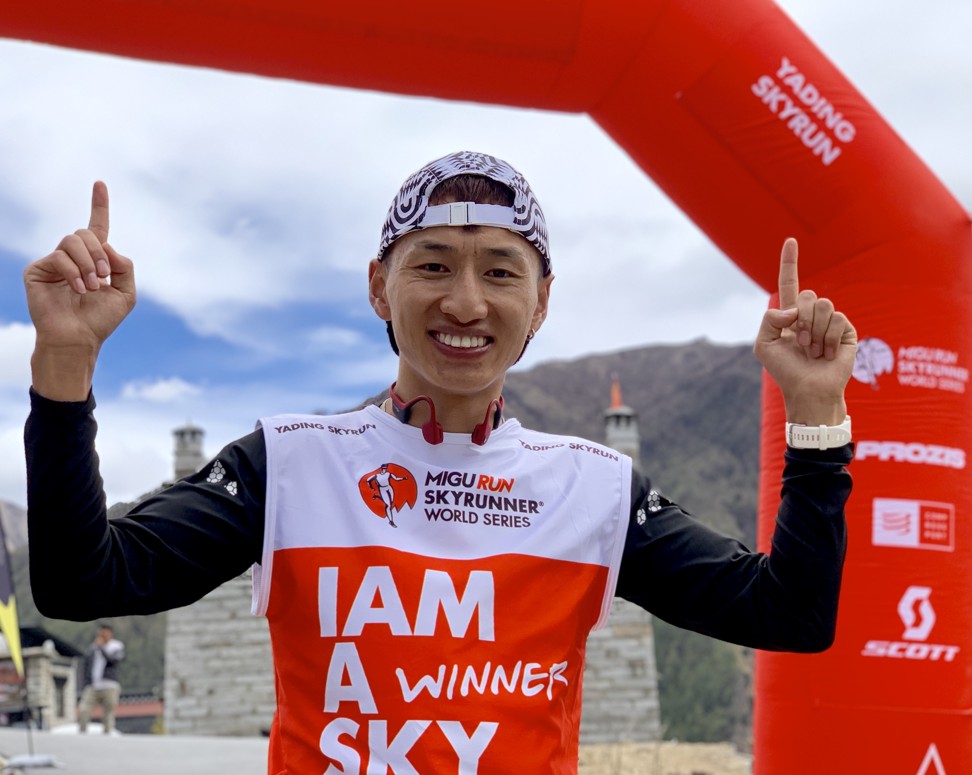 Jia Erenjia, one of China's top trail runners who announced himself to the world with a win at the OCC in France last August, triumphed in the men's race.
The significance of winning in his homeland was not lost on him.
"This is a very meaningful win for me. I've done a lot of trail running but this is my first Skyrace. It was a great experience," he said.
Before the race, Jia said he was shifting his focus from trail running to marathon running while he was still young and fast. But he added he would still tackle some shorter trail races.
"I love the length of the Skyrunning races. This is exactly the distance I feel comfortable with and also the high level of competition," the 24-year-old said.
"I look forward to travelling to foreign countries to participate in more Skyrunning races," he said.
Jia, sponsored by Team Toread, finished in 3:12:21. He was pushed to the end by Spaniard Oriol Cardona, who finished in 3:18:38.
In particular, Jia was impressed by Cardona's downhill pace.
"I was really surprised by the speed of Jia at the beginning," said Cardona, who finished second in the Mt Awa Skyrun in April. "He started fast and I just stayed in second place for the remainder of the race, trying to keep up with him."
Nepalese Bhim Gurung, the champion in 2016 and 2017, finished third in 3:28:09.