Ethan Ko Man-ho stepped off the plane in Doacheng, the world's highest airport at 4,411 metres, and immediately gasped for air.
Ko and friends Leo Hui and Suki Yiu and other Hongkongers were there for the 32-kilometre Yading Skyrun, but the 4,700m-high course took its toll on the group.
"The altitude is something we expected would hurt us," Ko said. "But when we touched down at the airport, at over 4,000m, we thought 'help'. When we got up to the mountains, our muscles just didn't really work any more."
After a couple of days acclimatising before the race, Ko said he felt "really free", but even with the time spent adjusting the course was punishing.
"We went very slowly as we were all out of breath. The muscles don't have that oxygen level [needed] to work," he said.
At around 20km the course reached its maximum height of 4,700m. Runners had to climb a steep hill to a checkpoint, then turn around, descend, before climbing an even steeper hill.
"Some of us were stopping a lot on those climbs. It was not expected," Ko said. "We knew it would be hard, but we didn't know how hard. We knew it wasn't far away, we just had to get through the pass."
First Chinese runner to win a UTMB race says he will break from trails until he is older, but prepares for Yading Skyrun
But the suffering was not over.
"It was a big relief but when we got to the downhill, it was not easy at all. It was typically alpine, loose rocks and long downhills. We just don't get those long descents in Hong Kong. It was not easy and I slipped twice," he said.
In hindsight, Ko would like to stay longer at altitude before attempting a high race again, but he did manage to speak to third-placed woman Ruth Croft. She had been in Yading for a week and still did not think it was enough time to acclimatise. Ko admitted he does not have the luxury of time to spend acclimatising.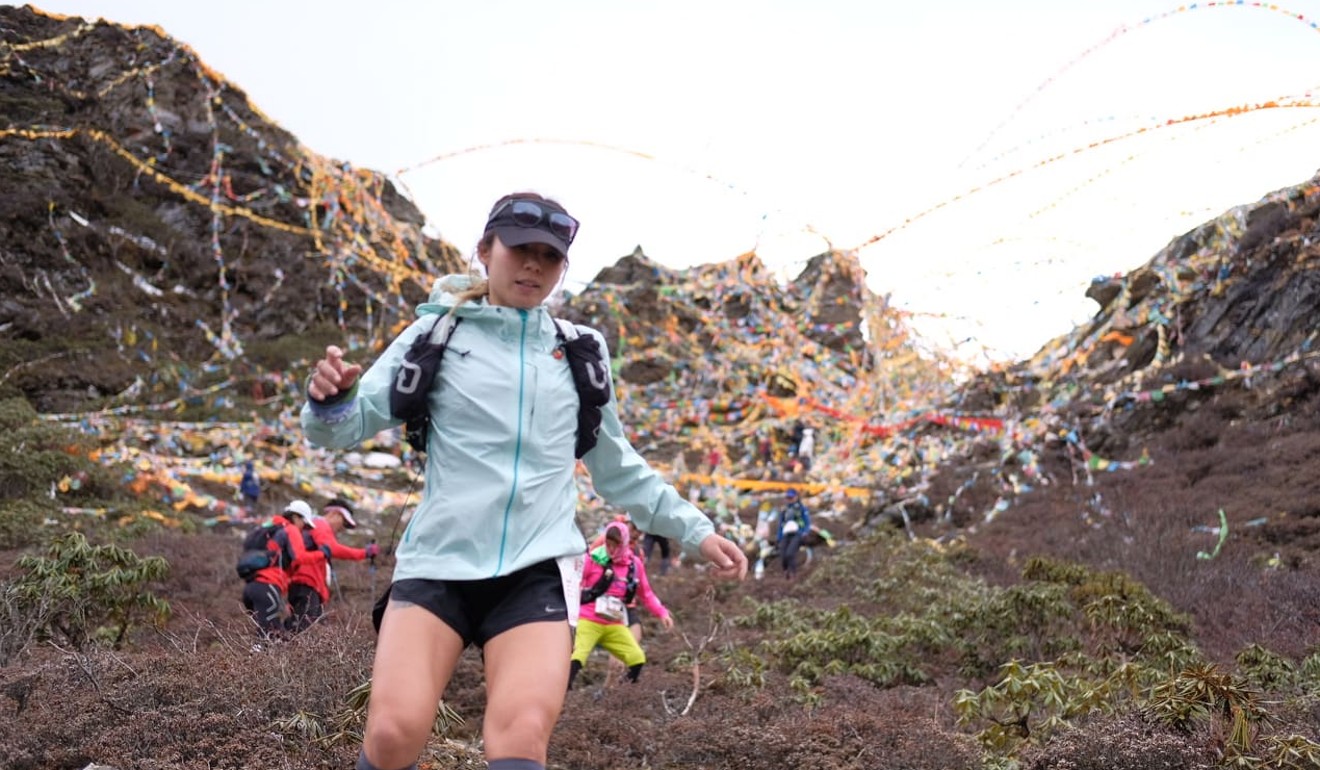 India's Kieren D'Souza combines love of mountains and running at Yading Skyrun, but had 'no clue' in first trail race in CCC at UTMB
Despite the suffering, Ko said he loved the experience. The trail weaves in and out of valleys with huge snow-covered peaks rearing up above.
"We are so lucky to have these beautiful mountains in China," said Ko, who hopes to take part in the Skyrunning Fuji Mountain Race in July. "We don't always have to envy what they have in Europe."