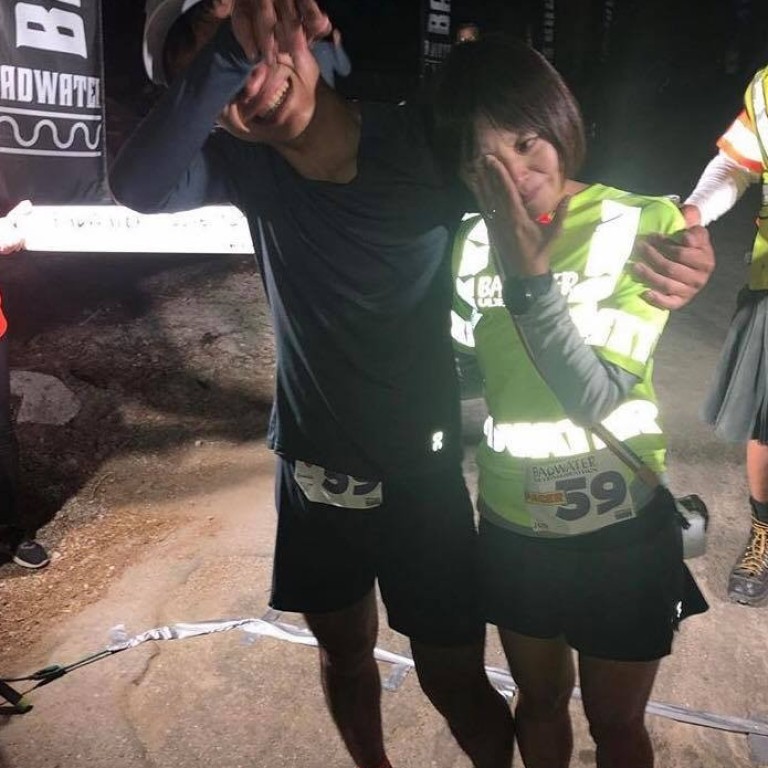 Breaking Badwater 135 record and proposing to girlfriend completes Yoshihiko Ishikawa's special day
The Japanese runner takes over an hour off the famous 217km road ultramarathon
He then drops to his knee and asks his girlfriend to marry him
Japanese ultra runner Yoshihiko Ishikawa shattered the Badwater 135-mile (217km) road race on Wednesday and then dropped to his knee and asked his girlfriend to marry him. The request is believed to have been a success.
His time of 21 hours, 33 minutes and one second eclipsed the previous men's record of 21:56:32, set by Pete Kostelnick in 2016.
Poland's Patrycja Bereznowska was the first woman, also in record-pulverising style. Her time of 24:13:24, lopped more than an hour and a half off Alyson Venti's 25:53:07 effort in 2016.
The Badwater marathon is one of the most prestigious road ultras in the world, following California's Death Valley. It is so hot that runners stick to the white lines at the edge of the road to avoid melting their shoes. It describes itself as the world's toughest foot race.
Last year, Ishikawa, 30, won another famous road race, the 245km Spartathlon in Greece in 22 hours, 54 minutes and 40 seconds. It follows the legendary route that Pheidippides ran from Athens to Sparta before the battle of Marathon.
The Japanese soon-to-be husband also won the 2017 World 24-Hour Championships in Belfast, where he ran 267.566km.
Many of the Japanese runner's accomplishments mirror those of Bereznowska.
The Pole is a former 24 hour world record holder and current 48 hour world record holder. Bereznowska won the 2017 World 24-Hour Championships and she is also Spartathlon Champion with the current women's course record.