Mayank Vaid became the 44th and fastest person to run, swim and cycle from the Marble Arch in London to the Arc de Triomphe in Paris. The Hong Kong lawyer completed the feat in 50 hours and 24 minutes on Tuesday – slicing more than two hours off the existing record set only two days earlier.
As things got tough on the bike, Vaid was struggling to stay awake and not crash. His wife, Theresa, was giving him coffee and sluicing his face at breaks, but he needed something more, so began to talk aloud.
"I was talking to my kids about their school and sports," Vaid said. "I was recalling childhood memories. I decided to put in place a stream of thoughts in my mind and express them aloud. I thought about my work and how I can make things better."
"I did surprise a few midnight souls in France wondering who this lonely biker was talking to. It seems that it worked. I knew that if I could stay awake until daybreak I would be fine. The moment the horizon was alight, my sleepiness was history," he said.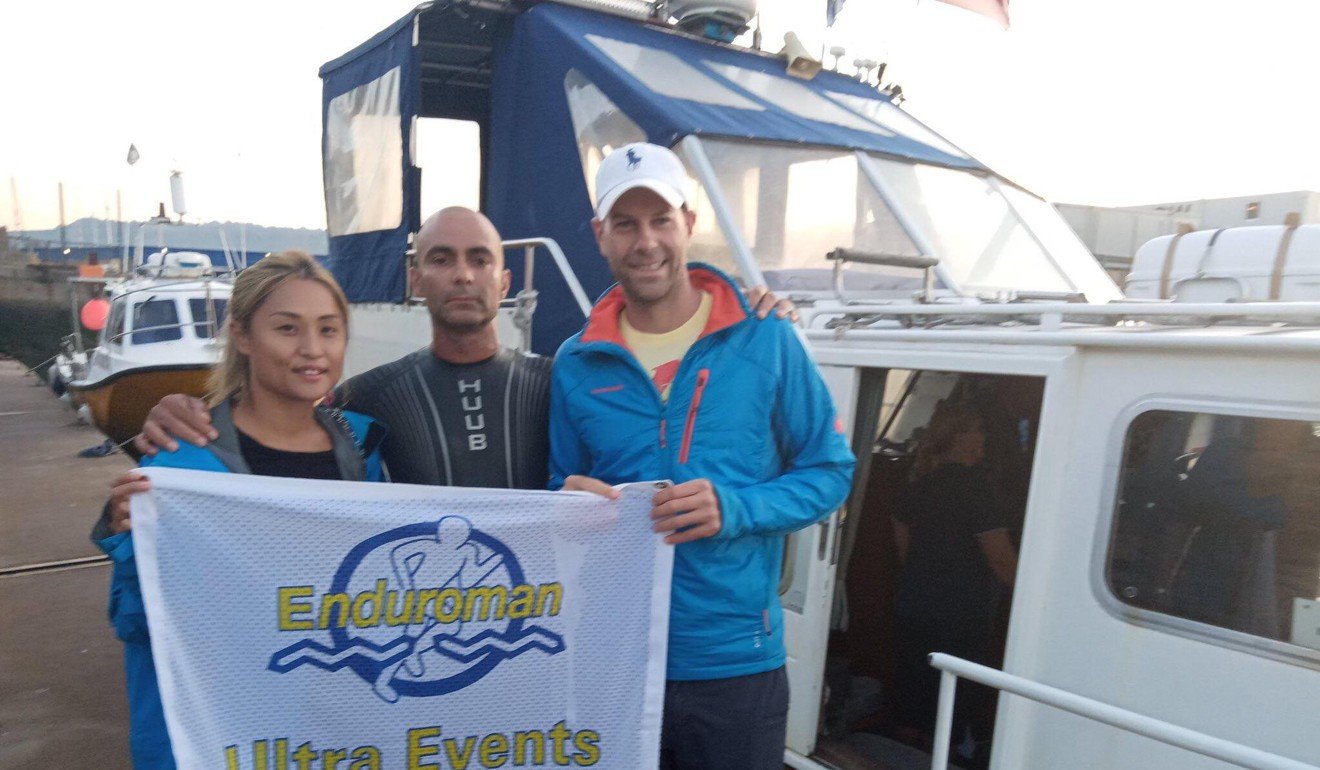 Vaid had already completed the Arch 2 Arc as one of a pair, but returned solo to win an official finishers number not given to tandems. The A2A is organised by Enduroman Events, but is not a race on a specific date – individuals and pairs attempt the challenge throughout the summer. He said the course was "truly the toughest and most brutal triathlon in the world".
There was a heatwave in England as he set off, so for the 140km run to Dover, Vaid was running in temperatures up to 36 degrees Celsius. He had trained in Hong Kong, so was used to the temperature, but the added challenge of the tarmac road, rather than trail, doubled the effort.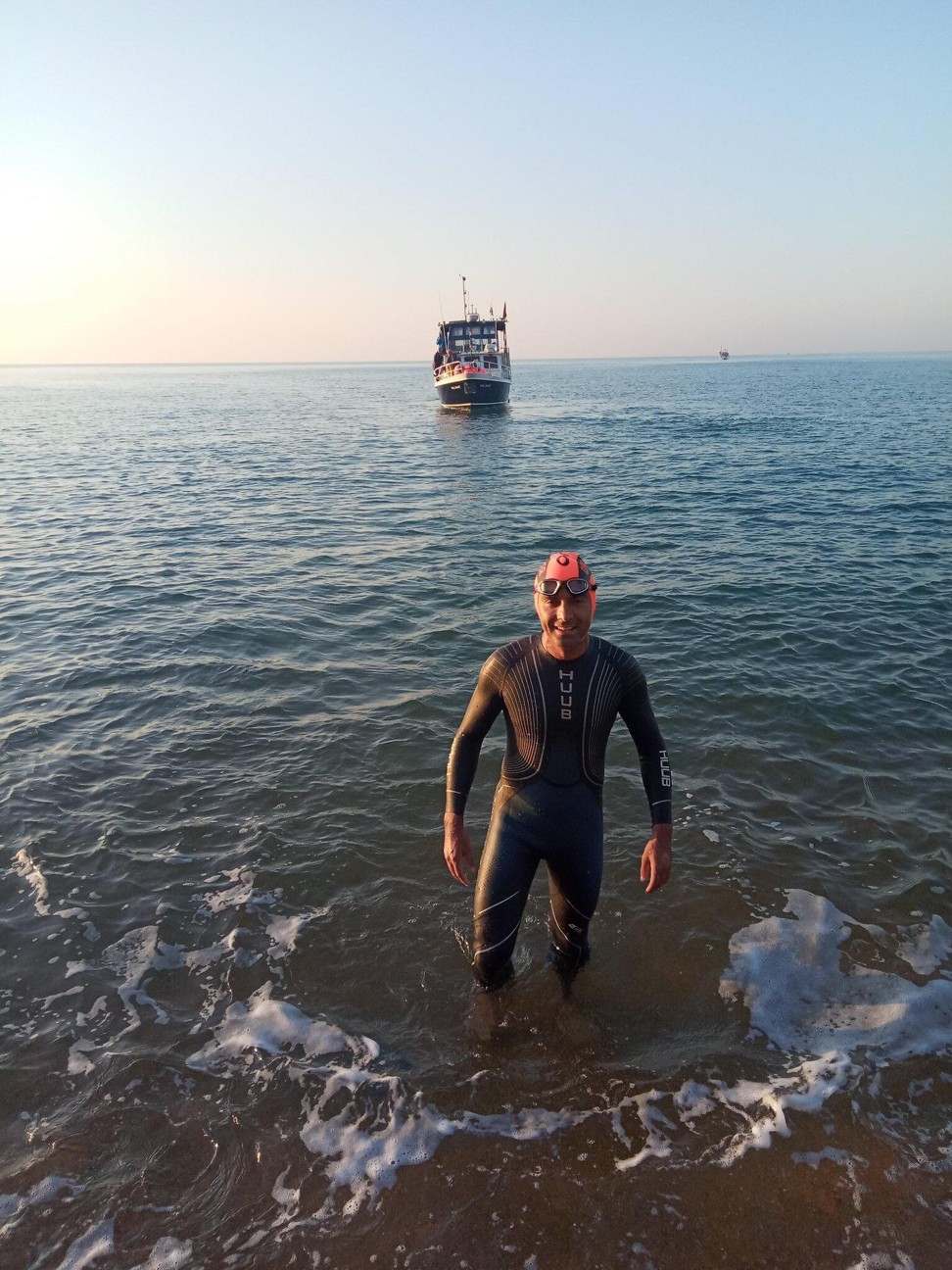 Vaid arrived at the coast after 16:38, with just over five hours until he was due to swim. He attempted to sleep, but struggled to drift off. He eventually set off in calm but cold waters. Used to Hong Kong's balmy water temperatures, Vaid began to shiver.
"I decided that I will swim until I am pulled out of the water by the race observer for safety reasons but I will not stop," he said.
"The most challenging part is when a swimmer starts to see the French coast and that's where the mind plays games. Because even though I saw the French coast we didn't seem to get any closer."
Vaid's credited his support crewman, Daniel VanderHave, who ordered him to keep his head down and ignore "mirages". Finally, he reached the coast at Calais after 33km of swimming. The boat captain sounded the horn and after a few moments of reflection and 20 minutes' sleep, Vaid set off on the bike.
After 35:55 and just the 290km cycle to go, Vaid felt he could break the 50-hour mark and set the record.
His energy levels began to drop and the event director advised him to sleep again, but Vaid continued to struggle to nap.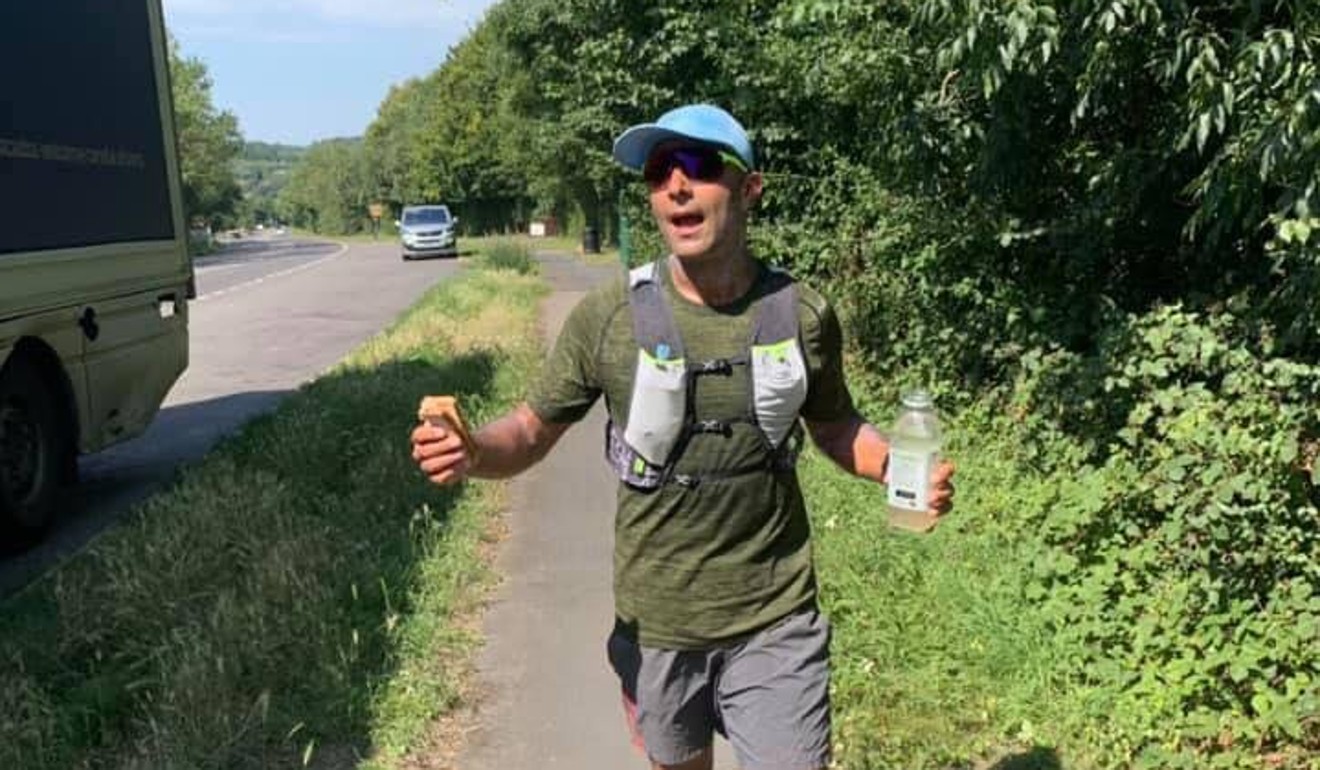 "I tried but after two minutes I was back on the bike riding, chasing a sub-50 hour dream," he said.
Eventually, Vaid reached Paris. Because of the traffic, he was forced to go at the speed of the safety car and not race ahead, which ended his sub-50 hours hopes, but he still came in in record time, beating the old mark of 52:30.
"I feel great because I could see our eight-year-old boy's eyes light up with happiness when we told him that we hold a world record," Vaid said. "It's great to experience this for someone who five years ago couldn't swim 50 metres in a pool without stopping a few times. I don't have a swimming or biking background."
"Having this amazing experience and holding a world record is quite thrilling," he said.