Stian Angermund-Vik won the 55km Orsières, Champex, Chamonix (OCC) at the Ultra Marathon du Mont Blanc (UTMB) race week. The Norwegian runner overtook Tao Luo of China as they exited a checkpoint at the same time, at 35km, and he never relinquished the lead after. Angermund-Vik had energy to spare, and cartwheeled over the finish line.
Luo flew out of the blocks on the start line, opening a huge lead early. The Chinese runner seemed to suffer from the pace later on as he dropped to third when Andreu Simon Aymerich of Spain moved into the second place.
The Spaniard pushed Angermund-Vik. He was barely more than a minute behind the leader at 50km, but could not do enough to overtake his opponent.
Angermund-Vik finished in five hours, 19 minutes and 24 seconds. Aynmerich crossed the line in 5:20:46. Luo came third in 5:25:24.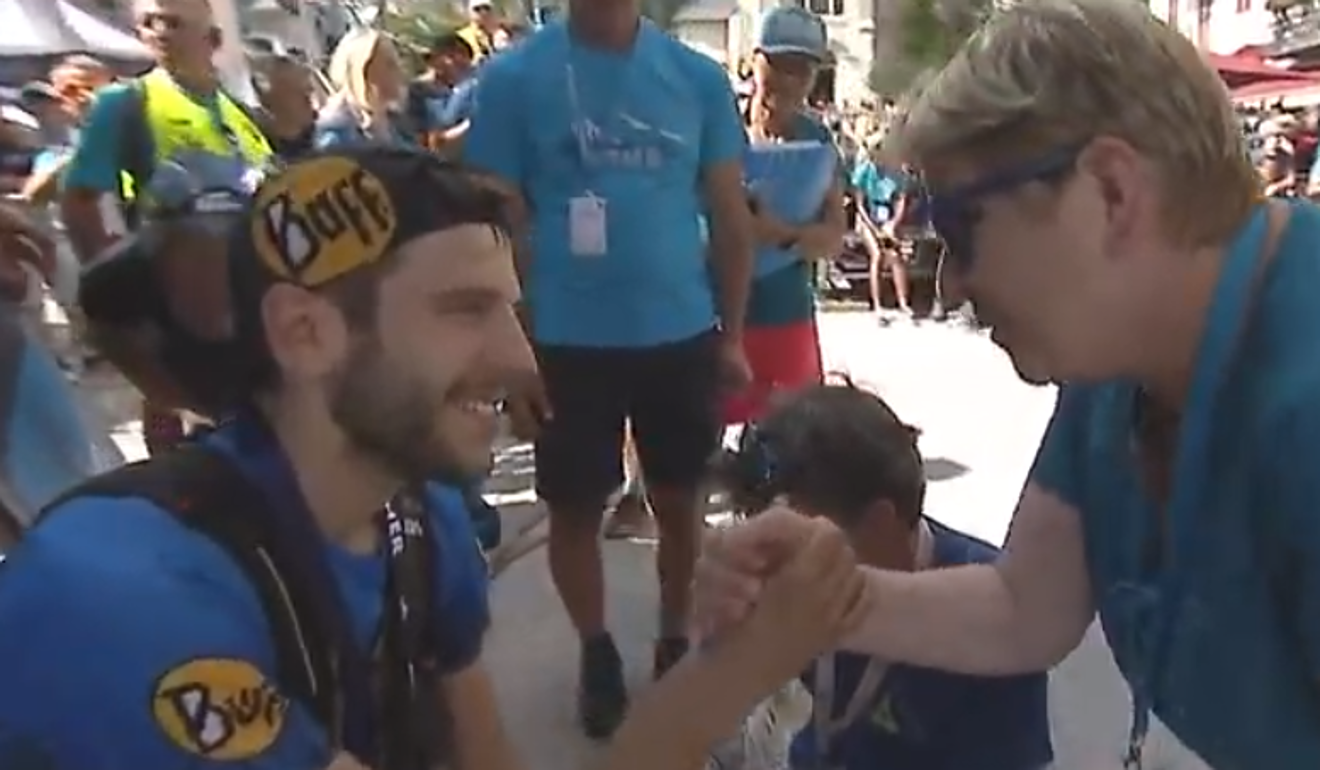 The OCC is the shortest of the main races at the UTMB. It is one of seven races over the course of the running festival, which concludes with the full 171km UTMB itself.
Last year, Jia Erenjia won the OCC and became the first Chinese runner to win any UTMB race, but he did not take part this year, instead choosing to focus on traditional road marathons in the hope of making the Chinese national team.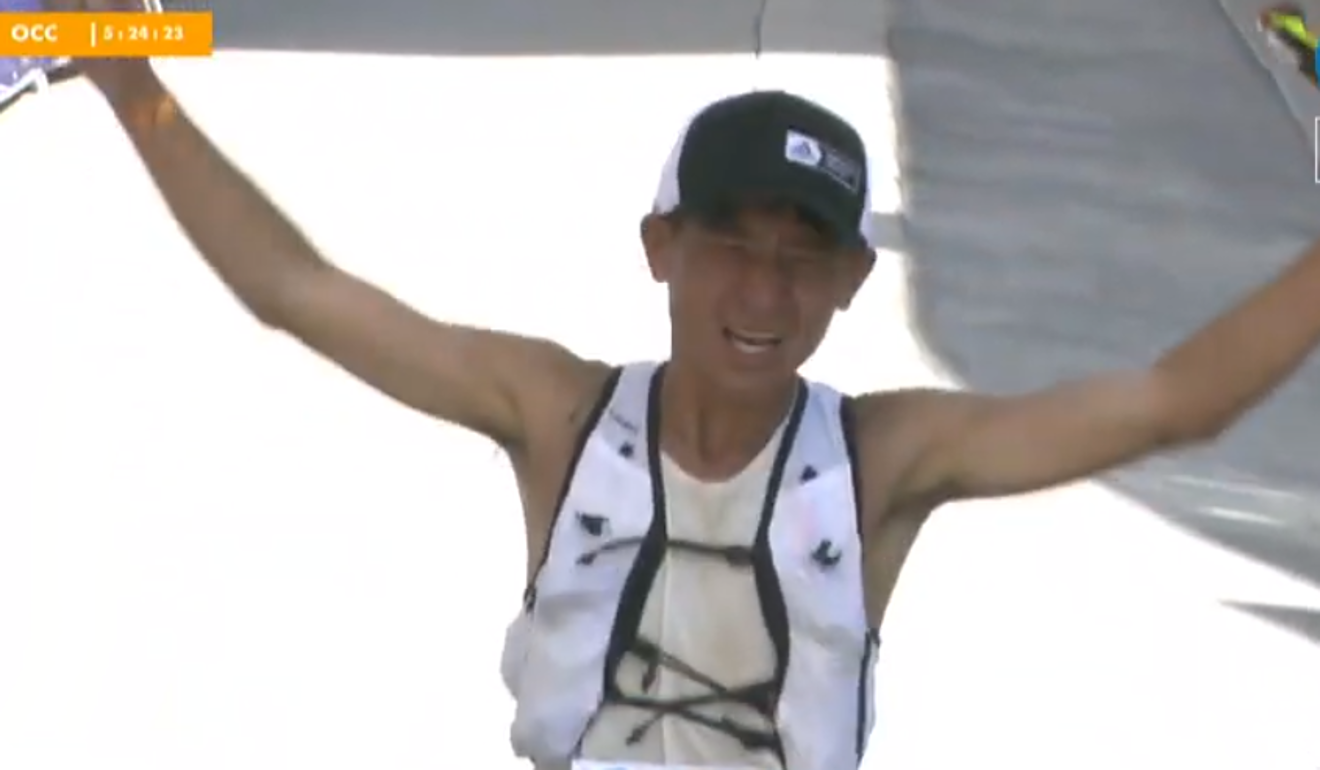 Ruth Croft won the women's race in 5:50:14, dominating her competition.
The stragglers of the 145km TDS were coming in at the same time as the OCC leaders. The winners of the TDS finished last night, with Audrey Tanguy and Pablo Villa Gonzalez taking the honours.