Wong Ho-chung made history on Saturday when he crossed the finish line of the Ultra Marathon du Mont Blanc (UTMB) in the top 10, higher than any Hongkonger before him. But the result transcended the race as an act of sportsmanship between two competitors.
Wong finished with Ecuador runner Joaquin Lopez, running hand in hand in the final stretch in recognition of each other's efforts and kindness over the brutal 171km course. The UTMB is one of the most prestigious and hotly contested races in ultra trail running, and yet they put good will first.
At Vallorcine, 155km, there were just seconds between a group of runners, including Wong and Lopez. Over the next two checkpoints, the gap did not change.
"We were very close, uphills and downhills, we were always together," Wong said. "We reached the last checkpoint and there were four of us, everyone started to get excited. Three of them went too fast and I fell behind because I could feel my body wasn't ready. Only one of them kept the pace, the others blew up."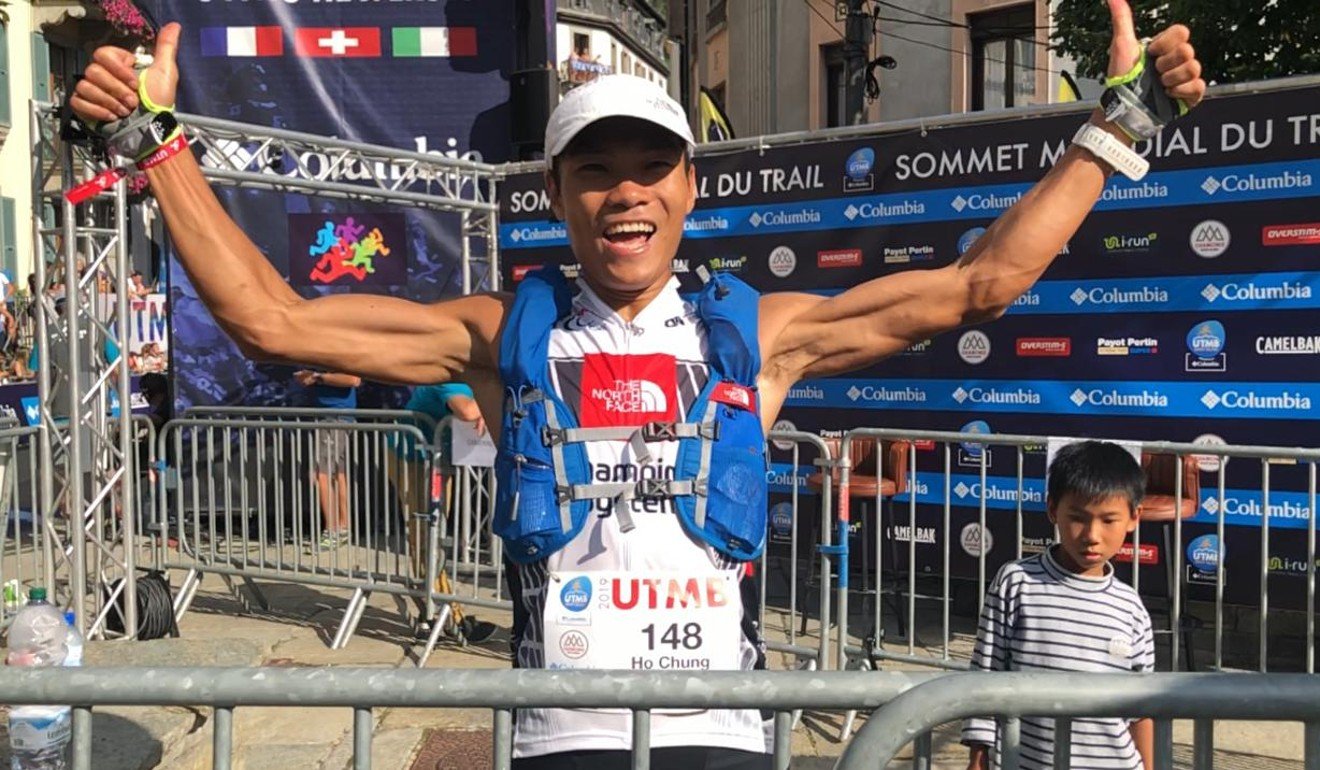 It was Lopez, and that is when Wong decided to make his move. He passed the Ecuadorean runner and seemed set for home.
"There is an ascent with a lot of big rocks," Wong said. "It was hard to find the way and I went the wrong way. The other runner [Lopez] called me back to the course. He was such a nice guy, he ran with me [on that section] so I didn't get lost again."
Wong again found himself in the lead on the next downhill, but then almost twisted his ankle and once again Lopez adjusted his pace to make sure Wong was OK. Wong was strong on the downhill and might have been able to push ahead again. But by the time they reached the heaving Chamonix finish line, the pair were trotting along step by step. They held hands, and Wong allowed Lopez to cross the line just a second ahead of him.
"The UTMB is a race and we should respect the race by doing our best performance," Wong said. "But he was so nice to help me, it would not have been good behaviour to pass him. It was my decision to let him go ahead."
The official result has been adjusted to recognise the act of sportsmanship, and now both have a time of 22 hours, 47 minutes and 47 seconds in sixth place.
Wong, who runs for The North Face Adventure Team, was targeting a time of 25 hours. He paced himself early on, heeding the advice of Stone Tsang Siu-keung, the previously highest Hong Kong finisher, who was 17th in 2014.
"I was running smoothly with a heart rate monitor and sticking to the plan," Wong said.
"I found so many elite runners run together and go too fast," he said, adding he was passing a lot of people. "At 80km, I was 26th. I was so surprised. I realised I could get in the top 10. I began to run more aggressively, running to feel [not to heart rate]. I found my body could do it."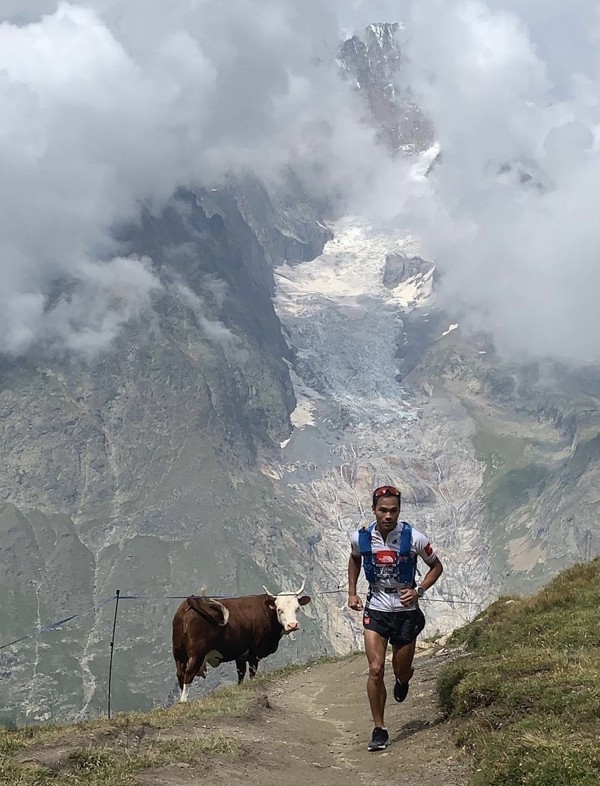 Wong finished the UTMB in 2016 in 38th place. He crossed the finish line around 9.30pm, when the crowd was thinning. But on Saturday, as he and Lopez rounded the final bend, the streets were lined with thousands of cheering fans.
After Wong had crossed the finish line, he went back out on to the street and carried his two sons.
"It was time to let them see the UTMB," he said. "My whole family loves trail running and the final destination for trail runners is the UTMB."