There was no Chinese winner at any of the Ultra Trail du Mont Blanc (UTMB) races this year, but plenty of interesting things happened with the mainland contingent – an 11th place finish at CCC, Qi Min blew up and then punished himself by walking 80km to the finish and more.
The UTMB is world renowned for its running festivals, which attracts some of the best trail athletes to its many races during the last week of August, including the 145km TDS, the 55km OCC, the 101km CCC and the full 171km UTMB. The Chinese athletes turned up in force, with high expectations having seen great success last year.
They reflected on their performances, which more often than not, saw them build a huge lead early only to be over taken.
TDS
Veteran Yan Yunqiao contested the 145km TDS, which is regarded as almost as challenging as the 100-mile UTMB itself.
Affectionately known as Little Qiao, he produced a mature performance, staying within the top seven for most of the race, and then finishing a superb fifth and improving on his 10th position last year.
At the Hoka party afterwards, Yun quietly sipped his beer and munched on ham and cheese, smug about his result. Apparently, he now has a sideline as a fitness coach, leveraging his reputation. Or as another runner put it: "Little Qiao makes big laoban (business owners) lose weight by making them run."
OCC
The following day a new name emerged at OCC – the stocky, diminutive Luo Tao stormed into the lead from the start, his powerful legs hammering out ridiculously fast descents. The lead was taken away from him on the final climb and Luo finished third, a great result on his international debut.
"I am good on the downhills, but foreigners are really strong on the uphill," Luo said. "I am not happy with my result. I did not organise my food well, on that final climb I had no energy and no food left. If I had just one gel I think I could have done better."
Luo, now part of star-studded Adidas Terrex international team, is a pure trail runner, but he trains with track and road runners within ti zhi, the state sports system.
Chinese elite grass roots runners turned out in force this year at UTMB. Their colourful backgrounds proved a lot more entertaining than the regimented childhoods of sports school alumni, and a lot for the Chinese commentary team to talk about during four days of non-stop broadcasting.
"There are three things they [elite grass roots runners] do well," joked Su Zuling, my commentating colleague. "First – they can drink! Second – they can all cook. Third – they can run."
A classic grass roots runner is Huang Yinbin who hails from a village in the middle of nowhere in Qinghai, Huang used to make ends meet by doing all kinds of da gong – low paid, temporary manual work. Having discovered running he quickly piled up an impressive list of trail wins, was signed up by Hoka and this year found himself at OCC.
"I would rank him number one runner nationally one when it comes to the drinking part, now that Jia Erenjia (2018 OCC winner) quit alcohol," laughed Su Ziling.
Huang did not have a great race, finishing outside the top 50 at OCC, but this year's UTMB was raced as a learning experience. He more than made up for it at Hoka party afterwards – it had an open bar.
Lu Yangchun, the women's 2019 Hong Kong 100 (HK100) winner and double national champion at 3000m steeplechase, was billed as one of the contenders for the women's title in OCC but dropped out with stomach problems. The Yunnan native, who now runs for Adidas Terrex, was crushed: "Chamonix is beautiful, but I don't want to go out or do anything now."
CCC
Lu's ex-teammate on the Ningxia provincial athletics team and a fellow HK100 winner, the ponytailed, constantly smiling Shen Jiasheng, was one of favourites at CCC.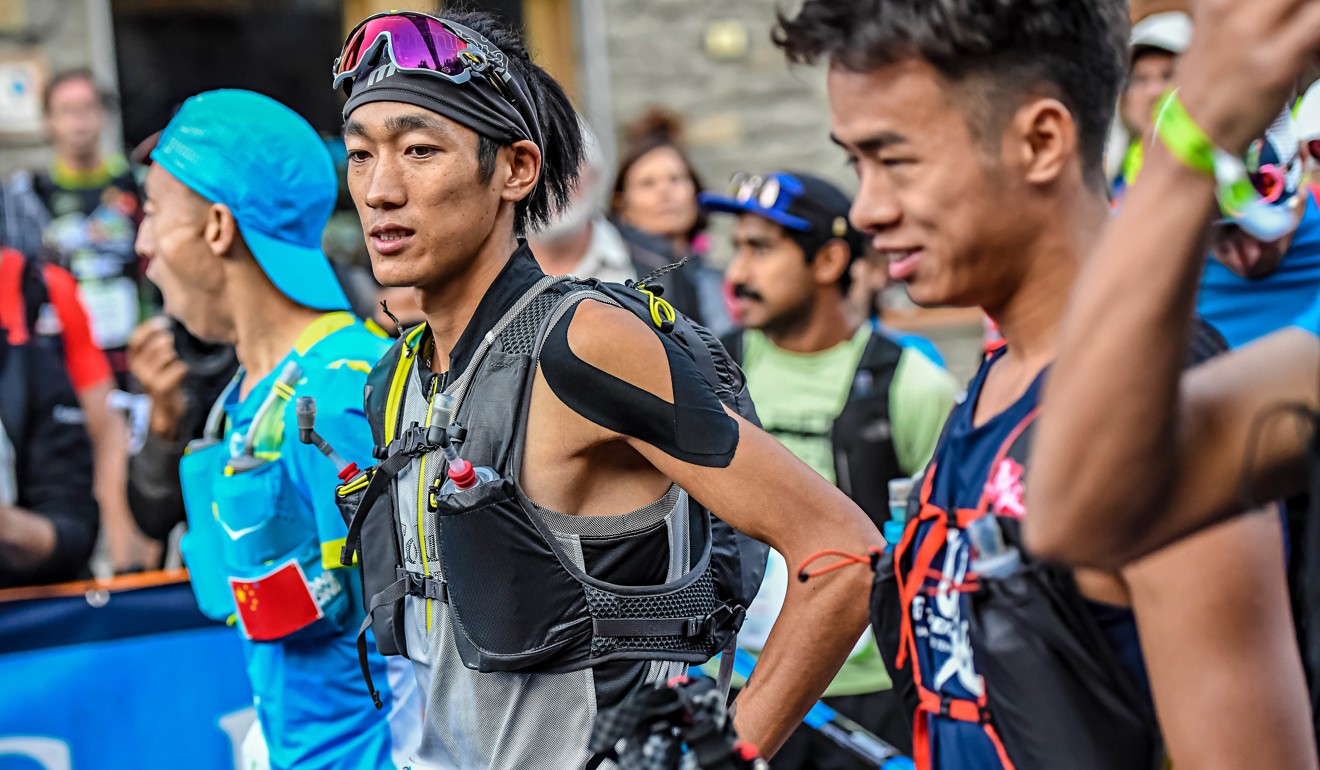 Shen went off at speed, running at the front, which he later bitterly regretted. He faded and finished fifth on a very hot day. Having stumbled out of the finish area, Shen was immediately mobbed by Chinese fans, who pulled him every which way for photos. Glassy-eyed but smiling, Shen obliged everyone.
He was deeply disappointed with fifth but was philosophical in his defeat: "In ultras you always reach your ji dian (extreme point) after which you are in a lot of pain. I just reached mine far too early today."
The CCC division had two more highly placed Chinese finishers. Zhang Zhenlong, a former elite marathoner was ninth, but just 12 minutes behind him came Guizhou's Zhao Jiaju, a true grass roots runner.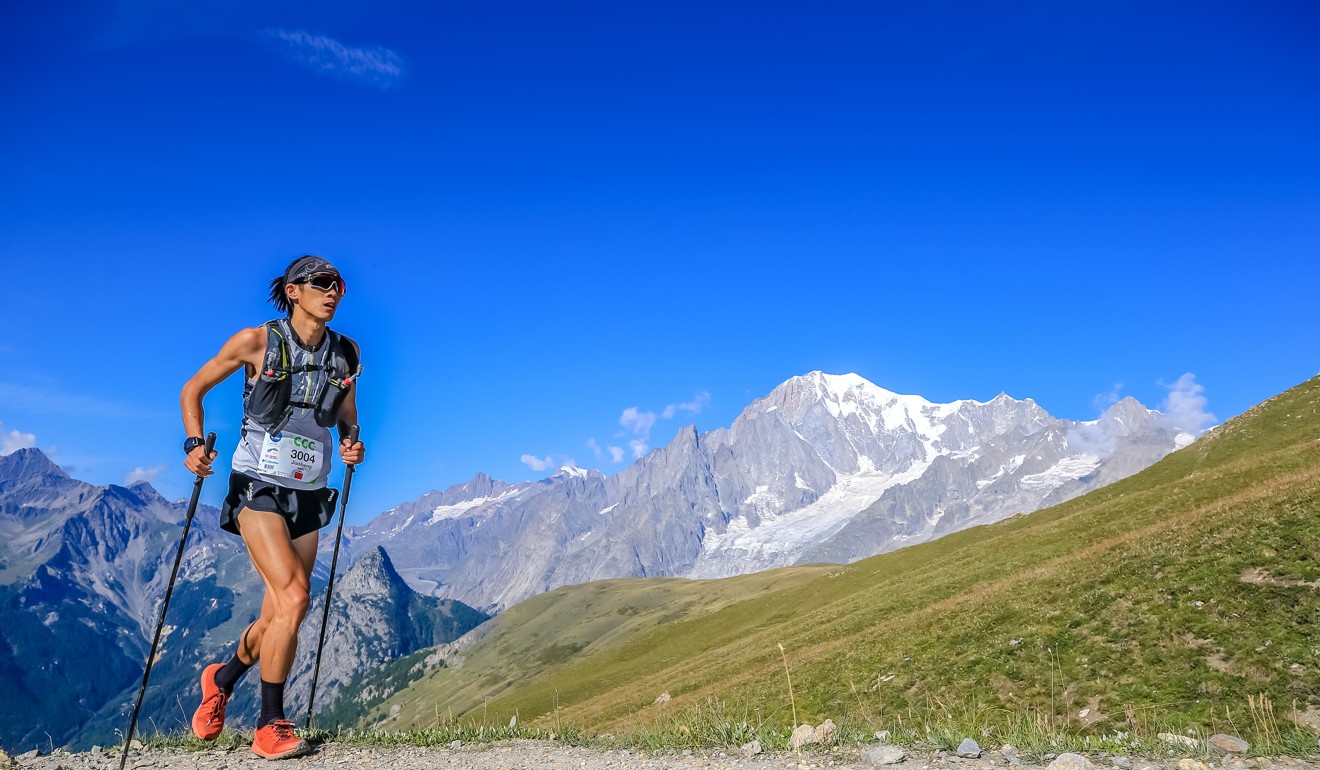 "Jiaju is from a very humble background, he also did all kinds of da gong," said commentator Su Ziling.
Eleventh at talent-packed CCC was a fantastic result for the former da gong worker.
UTMB
In the much-anticipated UTMB, the elite male contingent acted out a run-for-your-life start followed by a mass collapse. Chinese runners together with their American colleagues were responsible for most of the collapsing. So much so, that a new Chinese ultra running expression was born: "La beng" – "pull" and "collapse", referring to pulling or being pulled by someone else's pace and then collapsing because of it.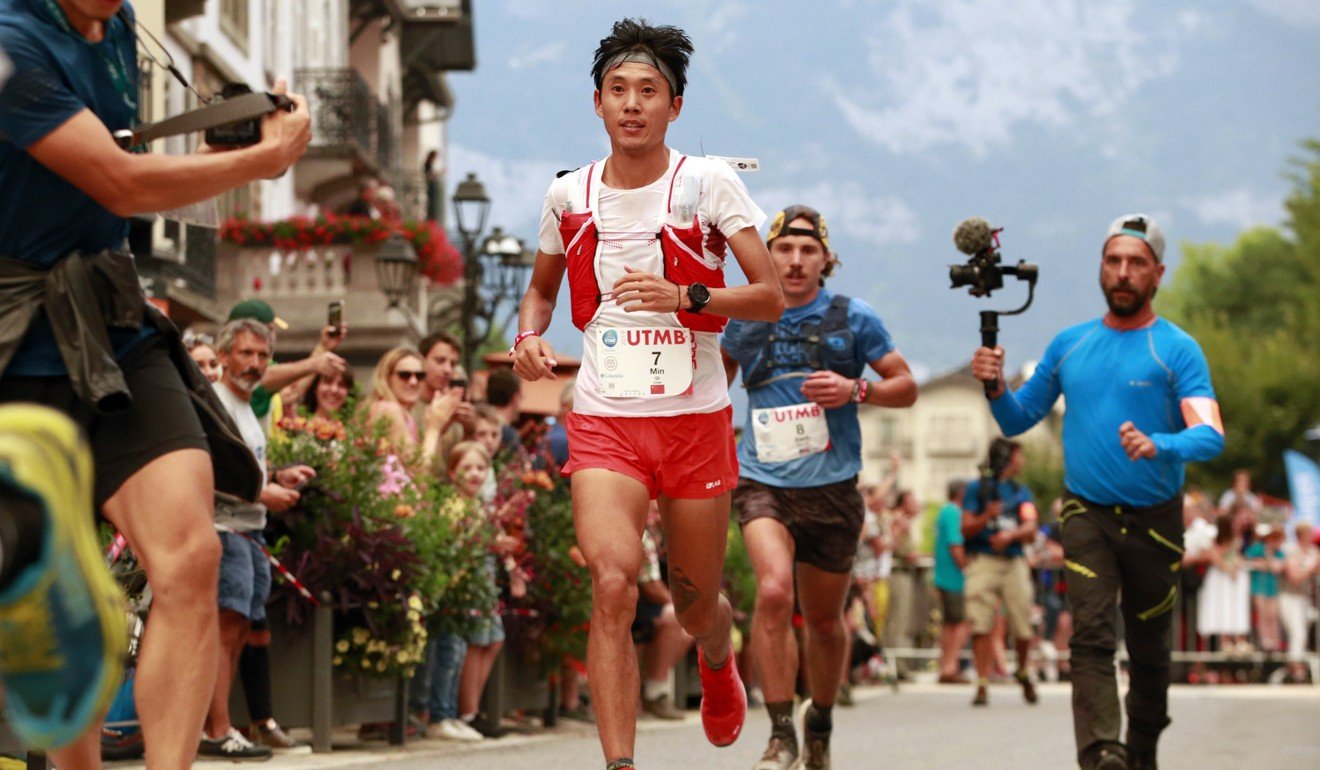 Qi Min did exactly that at 80km. He then punished himself by walking the rest of the course, finishing in 90-something place.
Asked about how he felt, Qi closed his eyes and shook his head, but then grinned: "Let's do [300km hiking race] PTL next year as team, I got that walking thing worked out now!"
Liang Jing shared Qi's fate. Liang then produced an enigmatic explanation – apparently his new hi-tech sunglasses affected his physiological state.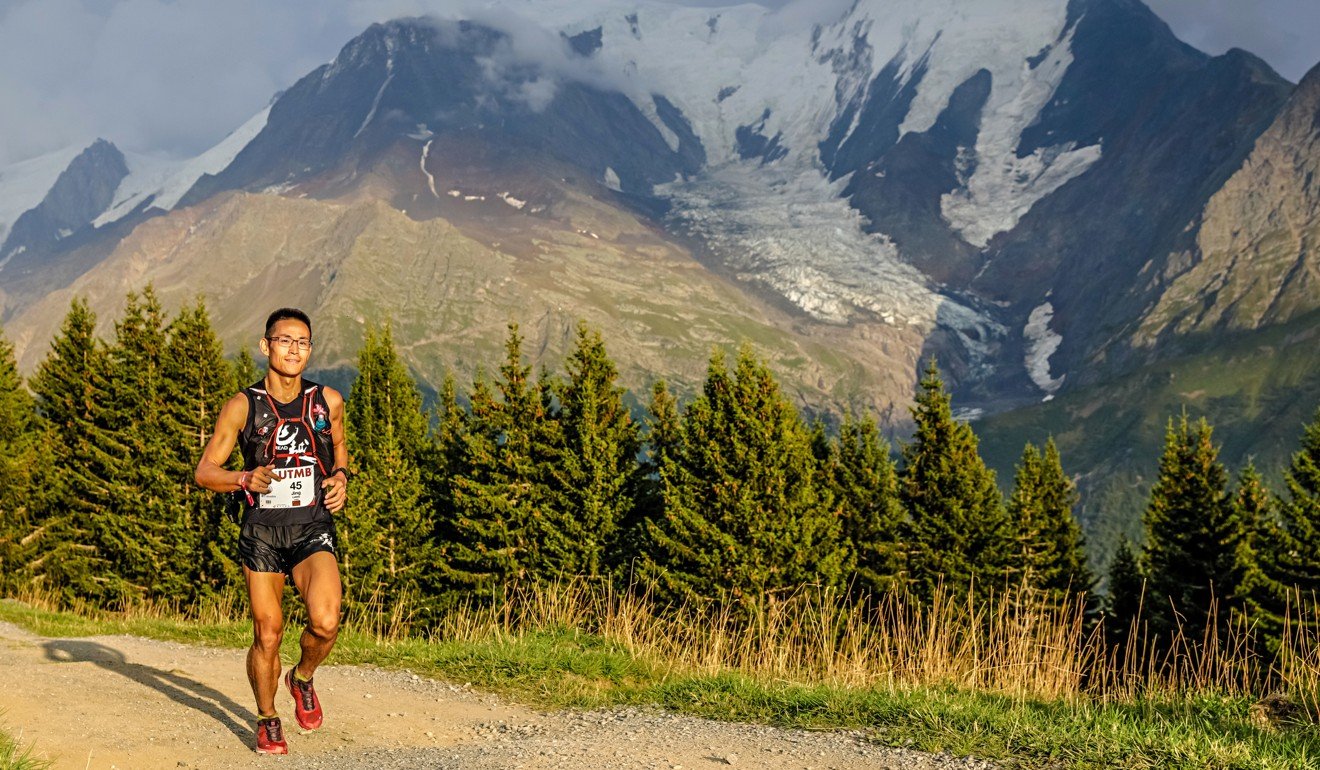 Qi laughed: "Liang Jing got la bang-ed a lot earlier than me! Before that he kept accidentally poking me with his poles when we ran together."
One runner who refused to join the UTMB blow-up party was the famously antisocial Yunnanese Luo Canhua. The underdog from Lijiang, now a Hoka runner, finished a highly impressive 12th and then smiled, grunted and mumbled barely audible replies to media and Chinese runners while avoiding eye contact. The only thing anyone got out of Luo before he was ushered away by Hoka team managers, was: "I think I twisted my ankle."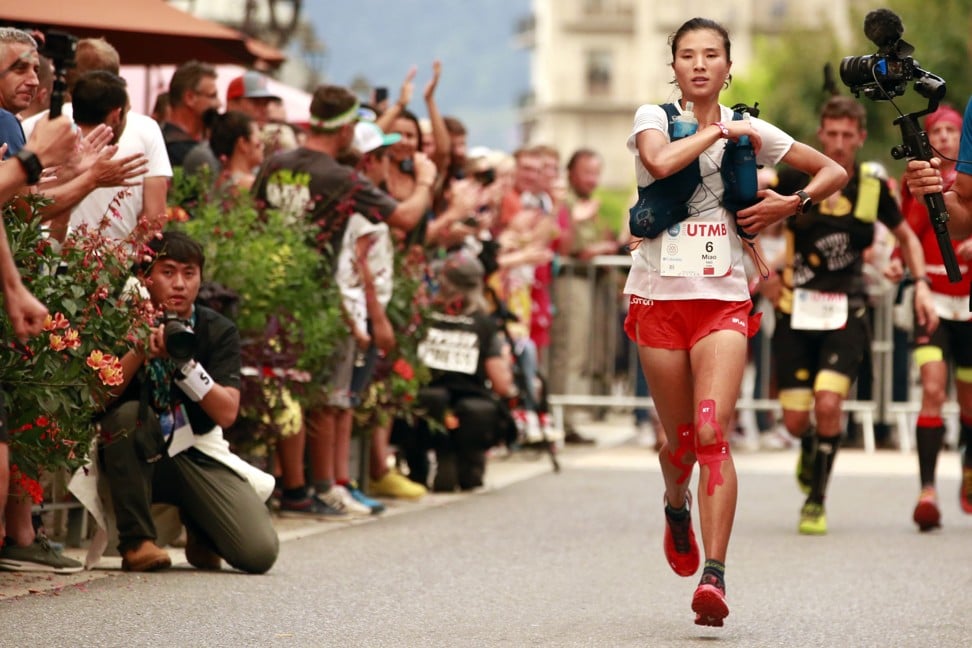 In the female division at UTMB Yao Miao did not waste any time either and went off like a rocket. At one point she was even running together with Thevenard. However, having pulled off a similar feat last year to win the CCC by leading from the start, no foreign commentator dared doubt her strategy, but the Chinese, who saw their hero perform three Did Not Finishes (DNF's) in major races in a row, were worried.
"Why is she running so fast, and why is she so tense at check points! There is no need, the race has just started!" Su Ziling's frustration was palpable.
Yao Miao seemed fine maintaining the breakneck pace, but then, she says, her vision turned blurry. The same thing had happened before in races. The Salomon team doctor was dispatched immediately, and soon, the dejected Yao Miao pulled out. She is now due to have a thorough check up to determine the cause of the problem. "You read too much stuff on your phone, that's why," was her boyfriend Qi's diagnosis.
A superb, but virtually unnoticed performance was by Xiang Fuzhao, the bespectacled, quiet winner of Ultra Trail Mont Fuji. She finished 11th at UTMB, battling her way up after languishing way behind the front pack for most of the race:
"I was throwing up all my food at the start. I felt awful," she said. Somehow, Xiang, who lives in pan-cake flat Shanghai, managed to excel in the Alps.
Expect more elite Chinese runners at UTMB next year, from both sports academy and grass roots backgrounds, and certainly more drama.