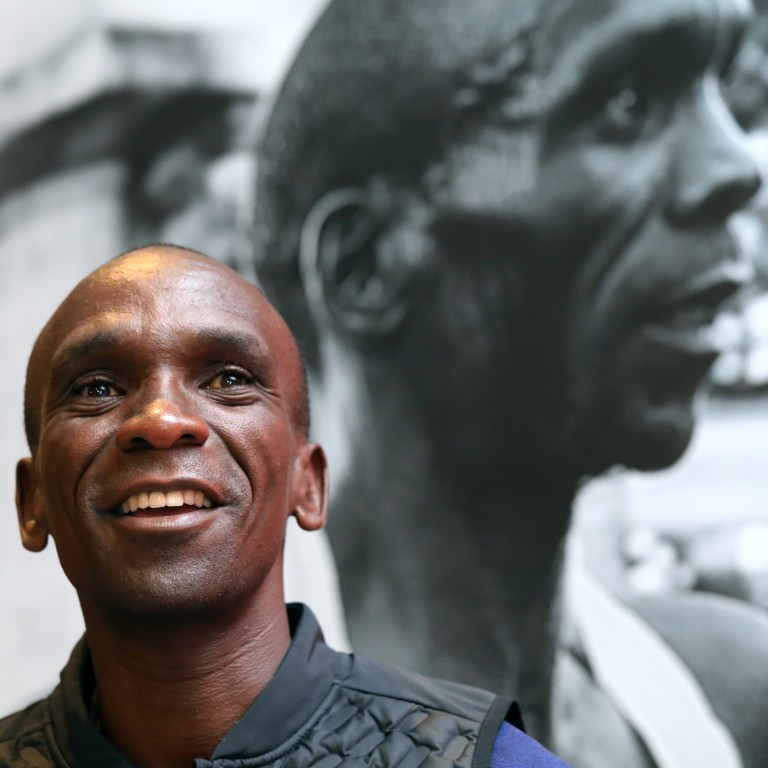 Eliud Kipchoge runs sub two-hour marathon in 1:59:40, making history with first four-minute mile equivalent
The Kenyan runner was on pace from the start and has broken a barrier showing there are few limits for mankind
Eliud Kipchoge ran a marathon in under two hours. History was made when he broke the elusive barrier in a time of one hour 59 minutes and 40 seconds.
"I have tried, I am the first man to run under two hours to inspire many people, to tell people no human is limited," he said on the finish line. He added he wanted people to remember the positivity of sport, and to encourage more people to run. "Together we can make the world a beautiful one," he said.
By halfway, Kipchoge was on pace for the sub two time. After 30km, he ran a couple of kilometres two seconds below the target pace, but he still looked strong. Each kilometre ticked by never more than two seconds faster or slower than the required two minute 50 seconds, showing the incredible pacing. He was at times smiling as he ran. The commentators said he smiles to trick his body into thinking it is not tired.
This was the Kenyan's second attempt. In 2017, he missed the two-hour mark by 25 seconds as part of the Nike Breaking 2 project. On Saturday, he succeeded with the Ineos 1:59 Challenge. Both projects had huge teams of scientists establishing optimum conditions and tactics.
They even had meteorologists pick the exact time for the event start on a flat road course in Vienna, Austria. It was foggier and more humid than anticipated but made no odds. Kipchoge followed teams of pacers. A car drove at the exact pace needed and projected lasers on to the road for the pacers to follow. They moved in a Y formation to give Kipchoge the best draft possible. Ever few kilometres they swapped with other pacers in a graceful move that looked like synchronised swimming on tarmac.
This does not count as the world record because of the pacers, and it isn't in competition. There need to be competitors to count. Furthermore, the fact Kipchoge was handed fluids by his support team riding bikes also discounts it.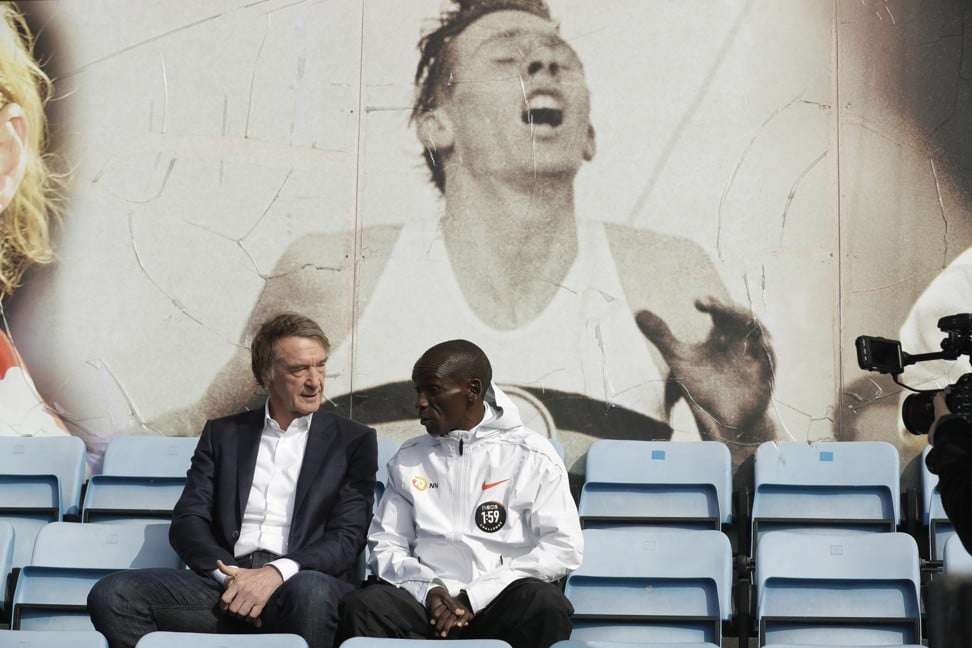 The record stands at 2:01:39, set by Kipchoge in Berlin 2018. Nonetheless, this is a huge moment in sport, akin to the first sub-four minute mile, run by Roger Bannister in 1954, or the first sub-10 second 100m sprint, run by Jim Hines at the 1968 Olympics.