Dave Mackey was forced to draw on all the grit and problem-solving abilities he developed over 30 years of ultra running to surmount his latest and biggest hurdle. And this weekend, he is in Hong Kong for the Barclays Moontrekker, hoping to inspire others to push their limits.
In 2015, the 2011 Ultra Runner of the Year was training near Boulder, Colorado, when he stepped on a large rock. It dislodged, and both he and the rock fell. The rock landed on his leg and pinned him for hours. After he was rescued, Mackey went through multiple surgeries but almost a year and a half later he opted to have his leg amputated so he could get back to the trails.
Since then, Mackey has completed the gruelling Leadman series twice. The series includes increasingly challenging runs and mountain bikes around Leadville, concluding with a 100 mile (161km) running race at altitude.
Getting back out there may not have been possible, had he not acquired a wealth of experience in ultra running already.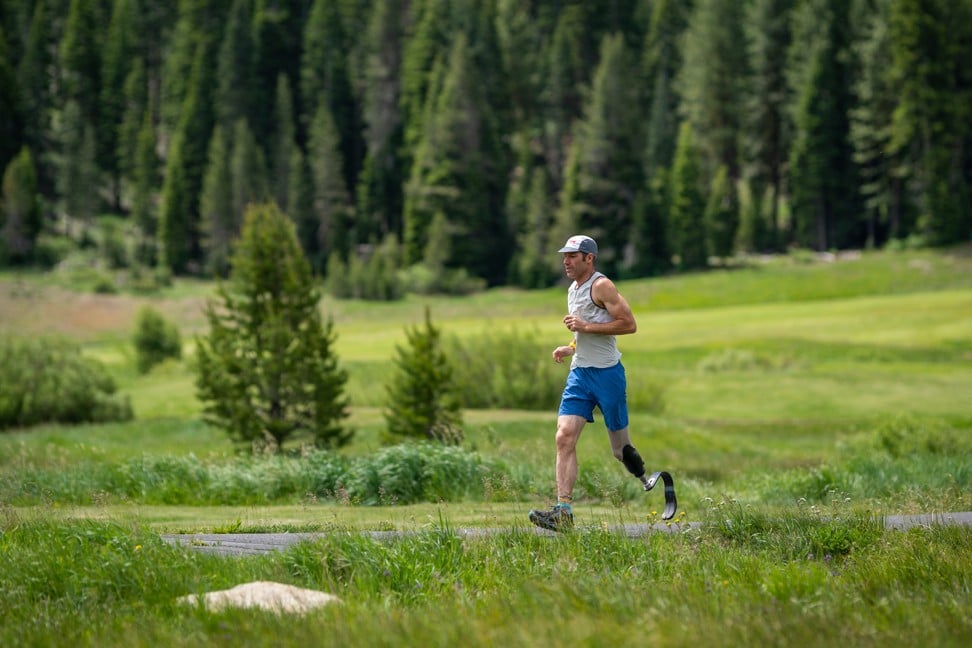 "Over time you are used to pain," he said. "Your emotional side, your body adapts to pain and discomfort. When I lost the leg, it was the same thing. I knew I could work through these little problems to get to the bigger goal. Once I finished the Leadman series two summers ago I knew it was because these incremental steps."
Mackey will help launch the Moontrekker race. The race starts in Mui Wo and heads across Lantau. Runners compete as solos, pairs or teams of four. There are three distances, 30km, 40km and 50km. Unfortunately, Mackey will not be running. He recently had another surgery when a piece of "hardware" in his leg continued to cause discomfort as he finished his latest Leadville 100 mile race. It was "frustrating", but it is still a blessing to be out there.
"I always knew I'd get back, but I didn't know if I could do the Leadman series," he said. "But actually once I had the amputation I realised pretty much anything is possible. Anyone can do these events. Part of it had to do with the fact that I knew people out there were doing these events with one, or two amputation.
"I'm aware that people look at what I do and see it as inspiring, and I'm happy about that," Mackey said. "I'm happy that I'm going through this and other people can learn from it. People tell me it all the time, especially during the races when they see me running with one leg. It gives me more energy to finish, and makes me accountable."
He added that he often failed too. He recently dropped out of the Western States 100 near the end. "But that happens to people, one or two legs, they drop for whatever reasons."
Mackey was invited to Moontrekker by The Nature Conservatory (TNC), an environmental charity linked to the event.
"Having spent so much time in nature, just the preservation of aspects of the world as development encroaches everywhere [is important]," Mackey said. "For individual actions, since I've been involved in trail running, I've seen lifestyle changes [to become more environmentally conscious, which is good]."
"Not just the trails, but oceans, TNC preserves these worlds," he added.