Mira Rai is ecstatic that her native country Nepal is hosting the Golden Trail Series (GTS) Final on Friday, and hopes it can help encourage other women to run.
The GTS has seven races across Europe, and one in the US. The top 10 men and top 10 women have been invited to Nepal to run the final 42km race in Annapurna. The list includes famous names such as Spaniard Kilian Jornet, and New Zealander Ruth Croft.
"This is amazing to have the GTS here in Nepal," Rai said. She was at a training camp with her sponsors, Salomon, three years ago when they asked what they wanted to envision for the future.
"I told them I wanted to see all athletes in Nepal, I want to see them run here. And finally, we are in Nepal to run the final," she said. "Thanks to all the athletes who accepted to come to Nepal. Historically, this wouldn't happen, all the grand races don't happen in Asia. But this coming Friday, it's going to happen. It's so exciting."
The day after the GTS final is the Annapurna 100km and 55km races, where participants will enjoy the spectacular views of the iconic mountain Machapuchare. Despite her excitement for the GTS, Rai is in fact running the 55km race.
Rai burst onto the trail scene a few years ago. She has an incredible story, coming from a poor family in a remote village, her fitness was developed when she carried water up and down a huge hill.
At 14, she joined the Maoist rebels as a child soldier. When the civil war ended, she went to Kathmandu to try and earn money for her family. She had never heard of ultra running but entered the 50km Himalayan Outdoor Festival. Unprepared, with no food, water or proper equipment she won. The organiser, Richard Bull, who also organises the Annapurna 100km, recognised her talent and helped her train and run overseas.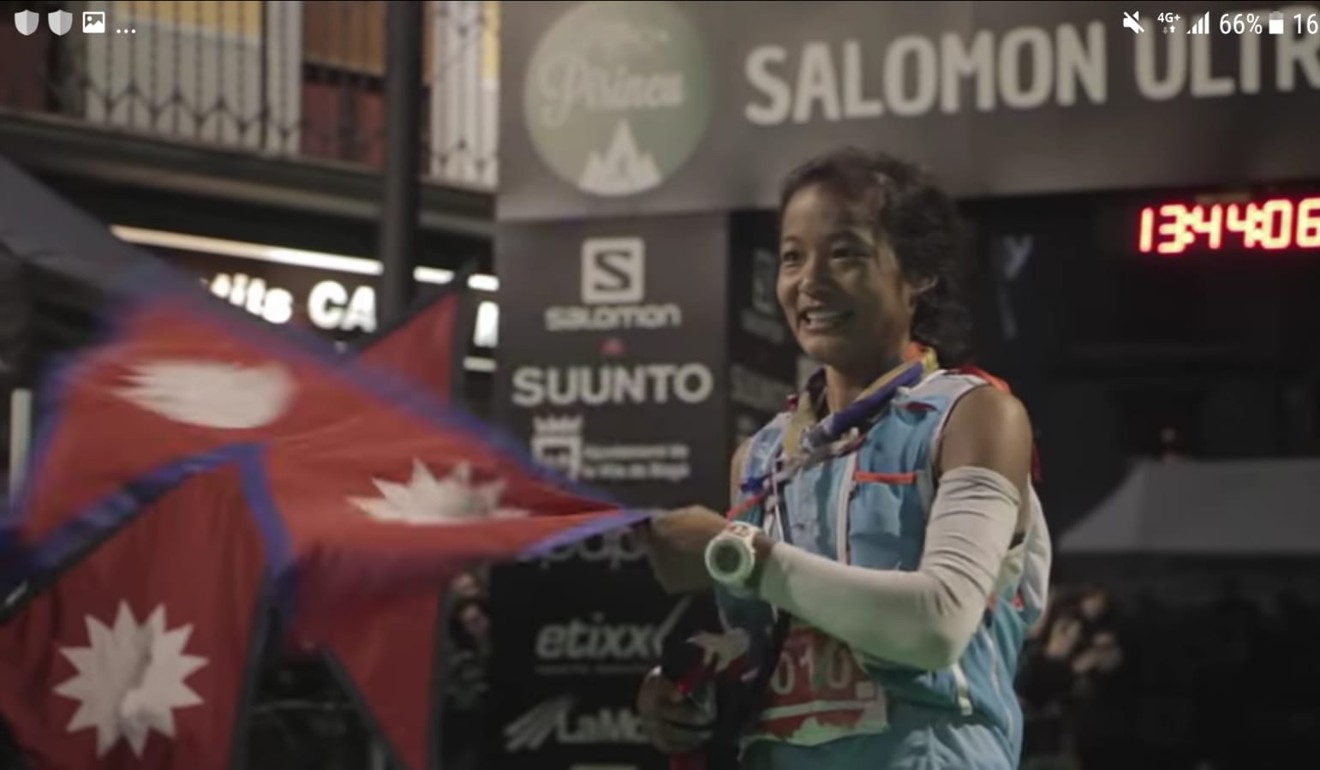 Rai is now a sponsored athlete. And she wants other women to have the same opportunities afforded to her. She set up the Mira Rai Initiative, which has a Hong Kong branch called Exchange & Empower, to get talented women running in big races, as well as teaching them English and helping with other qualifications.
"Everyone in Nepal, little brothers and sisters, they recognise my name," 30-years-old Rai said. "They see I've done well and they are inspired from my work. They are now wanting to run. I'm just one face who got the opportunity. There are many young strong brothers and sisters who did not get the platform."
Funding is always a challenge, but with support from companies in Hong Kong, they have had runners visit for the Oxfam Trailwalker and The Green Race events, and even sent a woman to race in Japan. Rai hopes to expand to help more women. Rai and her team are hopeful that in the future they can support women from all over the globe, and not just in Nepal.
Rai is looking forward to this weekend's race. Her experience on the trails shows that culture is changing and women in sport is becoming the norm.
"Everyone, when I run they see me and they call 'Mira Mira!'," Rai said. "It's amazing. I never thought I'd be like this, I never thought I'd be encouraged."
You can donate to Rai's initiative here .