American marathon and ultra runner Michael Wardian says there are three stages to setting and achieving "audacious" goals. It all starts with finding an objective that excites you.
"First, think about something that lights you on fire, that gets you excited," he said. "Something that is on the fringe of what you think is possible for yourself."
Wardian ran his first marathon 25 years ago. A friend's mother had just run the Boston Marathon, and Wardian was inspired, despite never having run more than 5km. Wardian managed to qualify on his first attempt. From there, he ran numerous marathons, eventually stepping up to ultramarathons and even completing the World Marathon Challenge – seven marathons, in seven days on seven continents. He also held a number of fancy dress marathon records, like running a two-hour, 34-minute marathon dressed as Spider Man.
"Second: Take action. Sign up or at least figure out how you can do it. Like the World Marathon Challenge. I wanted to do it as soon as I heard about it, but it's [US}$50,000," he said. "I thought 'OK so how am I actually going to pay for this, how am I going to get support to do it and what does that mean'."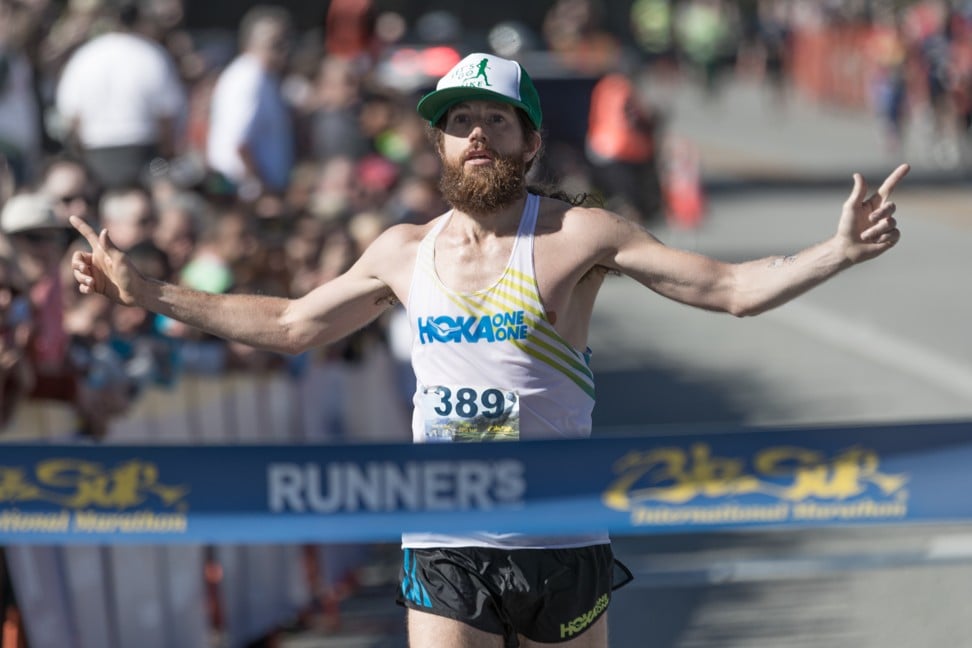 "Thirdly: What makes it real, is making it public. It's in your head, but until you write something down it almost isn't real."
When Wardian decided he wanted to race in the Olympic marathon qualifiers, he needed to break 2:20, cutting almost 15 minutes off his then personal best. So, he wrote down his goal and put it next to his alarm clock, forcing himself to see it every morning. He ended up running the Olympic qualifiers four times and now has a personal best of 2:17.
"It was a ridiculous goal," he said. "But all of a sudden it's like you need to honour this, you need to do this."
Wardian was in Hong Kong this weekend to run the Hoka One One Half Marathon, which he won. He then immediately ran another half with pacers and guides from the local running community, and finished the 42.195 kms in 3:34. As an ambassador for the New York City Marathon, which was staged in the Big Apple on Sunday, Wardian was officially racing the New York City Marathon virtually from abroad.
Wardian was raising money for the Hong Kong-based charity RUN. The charity supports refugees who have been left in limbo by Hong Kong's system. They can sometimes wait months, or years, given meagre rations as their status as asylum seekers is processed. RUN helps refugees find a sense of community and health through exercise and regular meet-ups.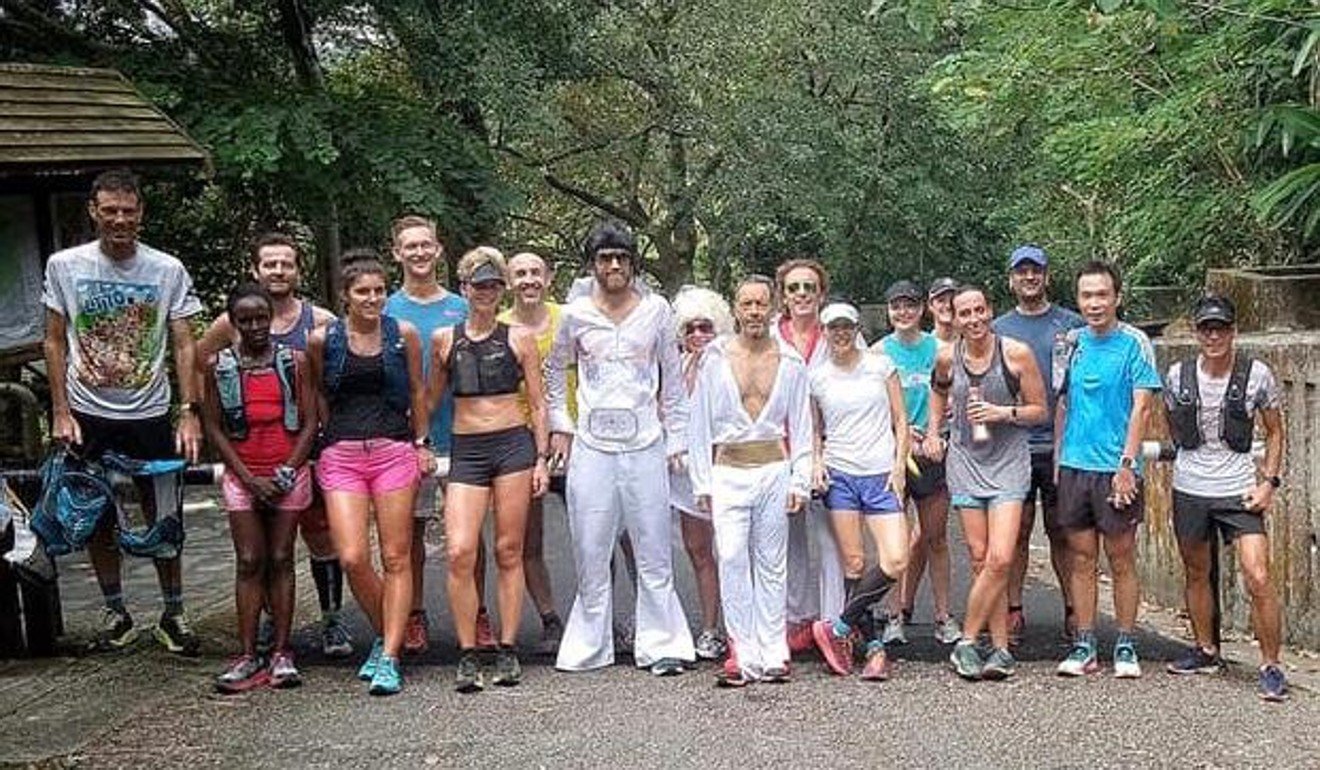 "They are doing good work, they are doing powerful work," Wardian said.
Running marathons around the world is a crazy outcome for the former lacrosse player who one day decided to run the Boston Marathon on a whim.
"It was a life-changing moment, I made this decision and I didn't realise that 25 years later I'd get to be a professional runner, running all round the world. It was audacious. If you think about it, I had no running experience," said Wardian, who is also a ship broker.
But once he made his goal known to his friends, there was no turning back, even at the points when he wanted to quit.
"That's what's cool about the events we do. There's always going to be this moment when it isn't fun any more, it's going to be really hard," Wardian, 45, said. "There is the person you tell yourself you are and the person you actually are. There is a moment when you ask 'can I hold this pace, can I keep going? Am I going to do what I said I was going to do, or am I going to crumble?'"
Sometimes you aren't the person you thought you were, but that is OK as you are able to define your own success, and collect the knowledge acquired from falling short to come back stronger, he said.
"An audacious goal for me is running seven marathons in seven days on seven continents, or running across a country," he said. "But for someone else, it might be running a 5km or a 10km."