As trail runners and hikers romp up and down Hong Kong's highest mountain, dripping in sweat, cramping and desperate for somewhere to relax, they know they can depend on the Tai Mo Shan Kiosk. For 24 years, the shop's operator, Connie Kong For-lin, or Lin Jie to her friends, has tirelessly served the community.
Hordes flock to the kiosk for drinks, frozen pineapples and dumplings. And now, a 55km race, The Wonders of Tai Mo Shan on December 7, wants to honour her contribution to the running community. Race organiser Wyan Chow Pui-yan called her and the kiosk "iconic" and a "landmark".
"We wanted to support her because Lin Jie has the spirit to stir us all. We want to bring it to the public eye through her efforts, her thinking and her spirit," she said.
The humble Jie said she likes working in the outdoor environment and share in the experience of the trail runners. She won the right to operate the kiosk through a bidding process, but had no plans to be there for 24 years. When she started, the only race was the 100km Oxfam Trailwalker, and there weren't many hikers either.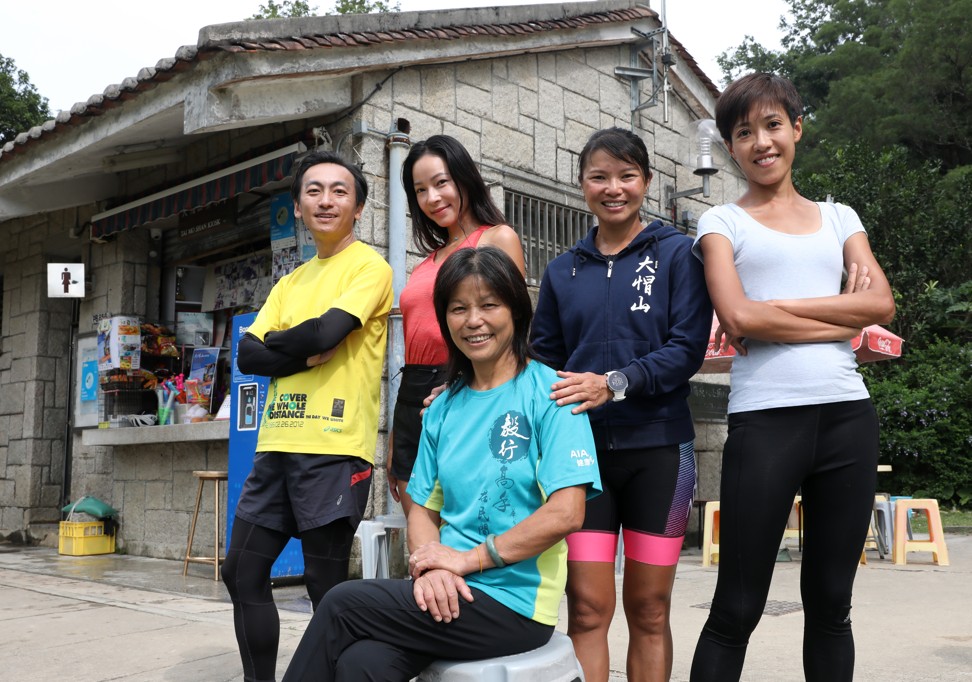 "There is a big contrast," Jie said. "It is because people are now more health conscious after Sars [a 2002 Severe Acute Respiratory Syndrome epidemic]. In 2003, people started coming to Tai Mo Shan for hiking, trekking and running."
She also noticed an increase in cyclists after Sarah Lee Wai-sze won a bronze medal for cycling in the 2012 Olympics.
"Overall, more and more people came here, no matter Chinese, young, old, Hong Kong people," she said. "There are more tourists. They climb to the mountain top and then they come to take a picture of me because there are so many articles of me."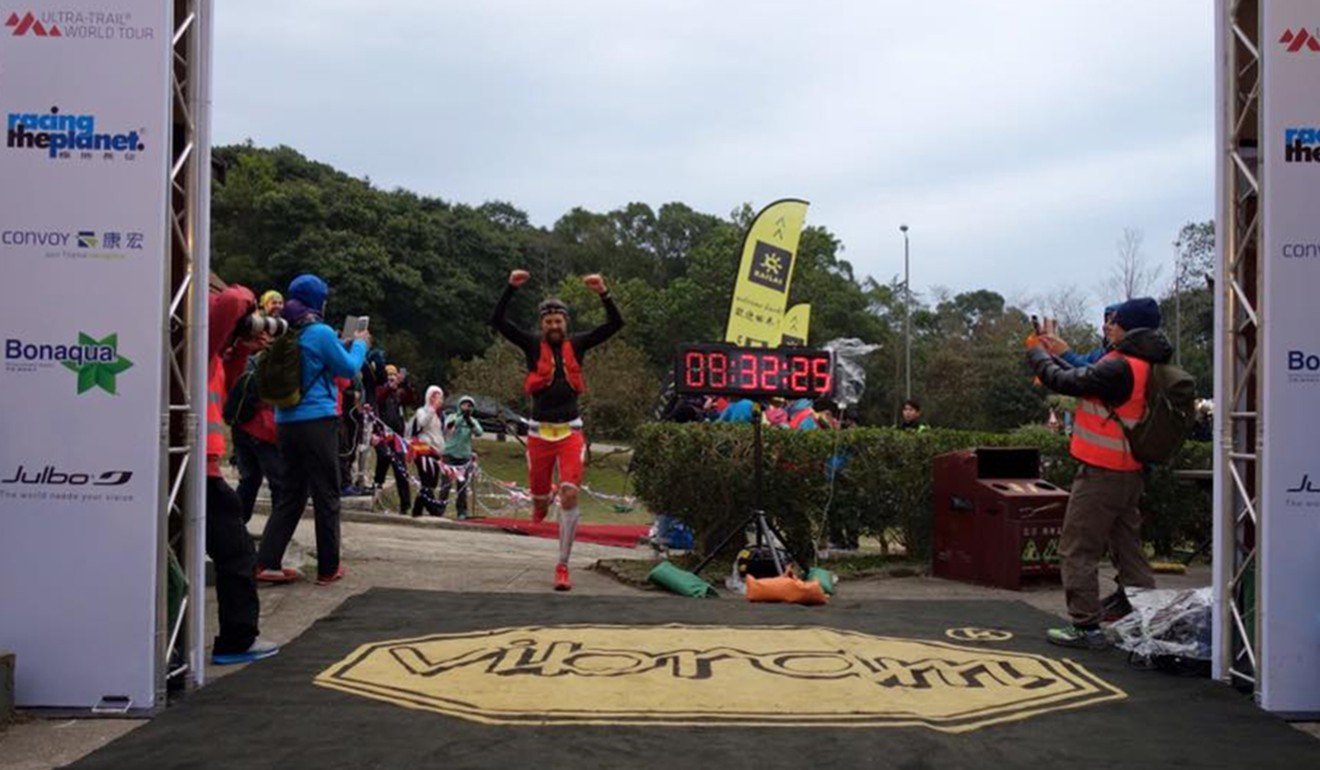 Jie was nominated twice for a lifetime achievement award by the Gone Running Hong Kong Trail Running Awards. She said taxi drivers in the nearby Tsuen Wan know where to go if one asks for Lin Jie or the Kiosk.
"I'm very glad it's become a landmark for the tourists," Jie said. "They come here for the environment, but taking pictures of me makes me happy because it is a happy memory for them too."
"I am happy to share. It is not about selling a product but sharing a feeling. It is not just a kiosk," she said.
In 2016, there was a cold snap that saw temperatures drop uncommonly low for Hong Kong. There was ice on top of Tai Mo Shan during the Vibram HK100 and the race was stopped early. Still, runners trickled through to the end and hordes of hikers made their way up the mountain having never seen frost before. Jie stayed in the kiosk for 40 hours to "support everyone and help participants caught in the mountains".
Actress and model Hidy Yu Hui-tung, of Kick Ass Girls and The Fatal Raid fame, is an ambassador for The Wonders of Tai Mo Shan race. She said she is taking part in the race as she enjoys Tai Mo Shan, and thinks it is perfect training because "you can go to the top, come down and if it isn't enough, you go again".
"But the best thing is Lin Jie," she said. "The food is good and she is so nice. We gather here. Before, my friends and I used to have hotpots or karaoke, but now we come here. If you call Lin Jie, she'll stay and wait for you."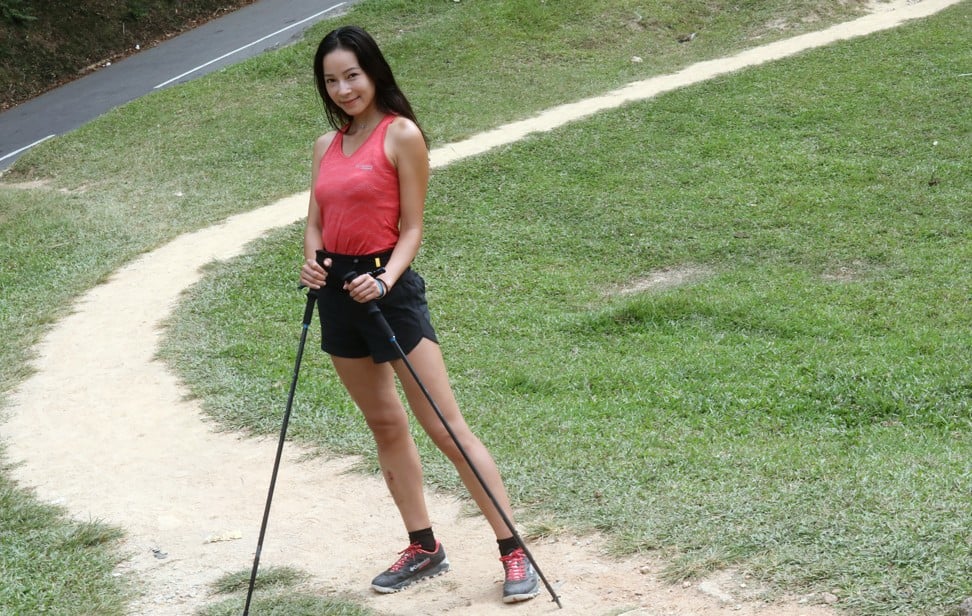 Yu was oblivious to the natural wonders of Hong Kong until she did a TV show six years ago that introduced the mountains to the public.
"From that moment on, I was like 'oh my god, Hong Kong is so beautiful'. I didn't realise it was crazy beautiful," she said.
Yu was hooked, and soon ran the 100km Oxfam Trailwalker, followed by cameras. She has since run numerous 100km races around the world, from Sweden to the Gobi Desert.
"It was my dream to complete one 100km race, but once you've completed it you want more and more and more," she said. "I changed from very chilled walking to wanting to challenge myself."
In Hong Kong, we are blessed to have access to the mountains, and to have Kong waiting to serve food at the base of our highest hills, Yu said.
"Sports and nature is a great combination," Yu said. "If you like sport and you like nature, you can explore a lot of the world."