Fredelyn Alberto has been fighting all year long for a place at the top of the Asia Trail Master (ATM) running series, and her efforts have inspired other domestic helpers.
"It's not just in Hong Kong," she said. "Domestic helpers around the world get in touch and say I've inspired them. I'm just so glad I can touch so many souls."
The ATM series takes place over the course of the year at dozens of races across Asia, with each event assigned points. Only a runner's best five results count towards their final points tally. Alberto was in the mix to win it, until she came second at last weekend's UT Panoramic, behind Christine Loh of Malaysia. Alberto is now out of contention as the series enters its final weekend.
"To all fellow domestic helpers who are too busy, well you have to make time for the things you want to do," she said.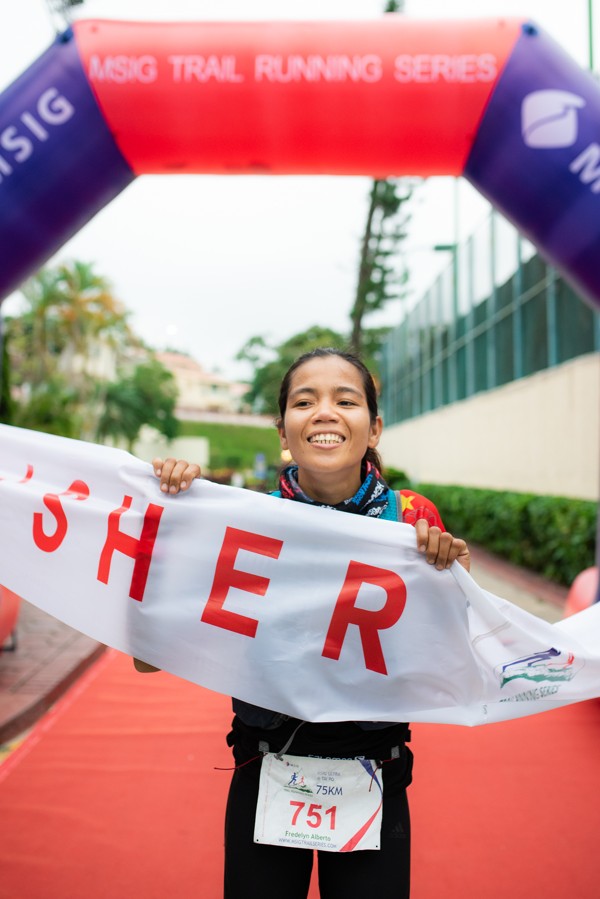 Alberto burst on to the Hong Kong trail running scene last season, winning the likes of the MSIG Braemar Hill 45km and the 75km The Green Race.
She ran in her native Philippines in the Cordillera Mountain Ultra 50km in May, one of the ATM races, and came fifth.
"After Cordillera, I decided I wanted to compete in the ATM but I did not realise it was a big pond," she said. "I was competing in Hong Kong, and suddenly thought I could compete with the good runners around Asia."
The level of competition was a step up from what she expected, but she kept pushing and was in the mix for the title until the penultimate weekend. But even if her results were impressive, it was taking its toll. The Panoramic was Alberto's first 100 mile (161km) race.
"I hadn't competed in any long distances before so maybe my body wasn't ready," she said. "My body wasn't as ready, but my mind really wanted to do it. Only doing three 100km races then going straight to a 100-miler was too much."
What's more, the Panoramic started at 6pm. Alberto is used to morning starts and is fast enough to finish before spending a night on the trails, usually in bed by 10pm.
"I was really exhausted. I was hallucinating. I'd close my eyes and feel like people were with me. I'd open my eyes and they were gone. I even felt someone push me but no one was there," she said.
She battled through to the end, and notched a second place, feeling exhausted: "It was victory rather than success."
This weekend, she will compete in the series final race, the technical 85km The North Face Malaysia Mountain Trail Festival in Taiping, Perak, Malaysia.
The overall title will be fought out between Loh, Asuka Nakajima (Japan) and Veronika Vadovicova (Slovakia). the men's title was wrapped up last weekend and went to John Ellis.
"I just want to have fun," Alberto said.