Even as Veronika Vadovicova was winning trail races she did not put much stock in her ability. The Slovakian was a triathlete and as her strongest discipline was running, she took on some trail events two years ago. She dismissed her high finishes because the trail scene is small in Shanghai, where she lived at the time.
That all changed when she met Kris Van De Velve, founder of the Asia Trail Master (ATM), who encouraged her to take part in his series.
"I had never done anything like ATM before," Vadovicova, 29, said. "So, I just wanted to go to different destinations and run. It was fun. But then I won the first two races.
"It changed. It went from seeing how well I could do, to saying 'OK, I can do well'. By the end, I wanted to win," she said.
And win she did. By crossing the finishing line first at this weekend's 85km The North Face Malaysia Mountain Trail Festival in Taiping, Perak, Malaysia, she wrapped up the series title. She won six races over the whole series. The men's title was taken by John Ellis.
The ATM takes place over the year, with races across Asia each assigned points. Only a runner's five best results count towards their total, and coming into the final weekend three women – Asuka Nakajima (Japan), Christine Loh (Malaysia) and Vadovicova – were still in contention to take the title.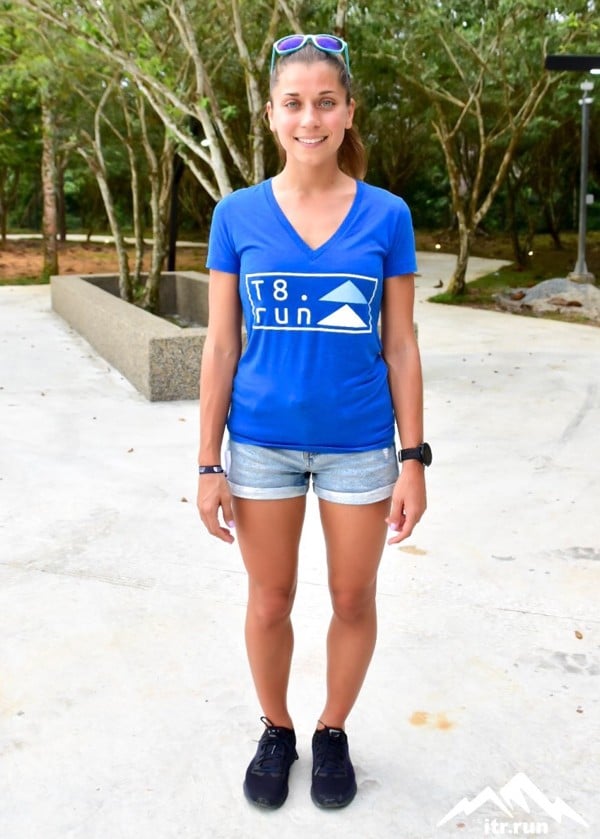 "Because I kept winning it was a sign I should stick to trail running [instead of triathlons]," she said. "I'm competitive. I always like to win. I always go fast at the beginning."
Vadovicova is drawn to trail running because she loves being outdoors. Being in Shanghai, where there is little greenery, has made her appreciate the great outdoors even more. But ultra running involves pain too.
"I always think of my family," she said. "It's just pain. I think of the finish line. I think of all the people who can run 100 miles (161km) and longer, so if they can do that I can do this. The pain will pass."
Vadovicova has been carrying a knee injury so she went into the final race unsure how she would perform. She surprised herself with the victory.
"I was just running with the finish line in my head. That is maybe why it went so well. I just thought 'I can win this and if I win this, I've done it'," Vadovicova said.
"It went so well I still can't believe how well it went," she said.