Trail-running fans have been treated to incredible highs, and subject to tragic lows, during 2019. Here is a list of the most viewed stories on theSCMP trail-running site this year.
There are a few races that caught the attention of the worldwide community, events that transcend trail running, Hong Kong-specific news and more.
10. Breaking Badwater 135 record and proposing to girlfriend completes Yoshihiko Ishikawa's special day
A Japanese runner won the hearts of fans around the world by crossing the line of the famous 135-mile (217km) road race in Nevada, and immediately dropping to his knee to propose to his girlfriend.
Ishikawa took just over 20 minutes off the existing record. Meanwhile, Poland's Patrycja Bereznowska smashed the women's record by over an hour.
9. HK4TUC: first woman to finish 298km ultramarathon never thought about stopping
The Hong Kong Four Trails Ultra Challenge (HK4TUC) occupies not just a place in our calendars but in our collective imagination, as each year delivers more stories of manic highs and crazy hallucinations. In terms of folklore, it is the Barkley Marathon of the East.
In February, Hong Kong-based Scot Nikki Han became the first woman to finish. According to the curious rules of the race, other women had reached the end in under 70 hours, earning the title "survivor", but Han was the first to break 60 hours and be called a "finisher". After almost three days on her feet, she said: "I felt so good the whole way".
8. Hong Kong runners join extradition bill protests with Lennon Wall Run, echoing umbrella ultra in 2014, as way to make voices heard
Hong Kong has been gripped by anti-government protests for months. It's no wonder the events have spread into every aspect of life, even the running community.
John Ellis and a group of runners made their way 19km through Hong Kong, devising a route that visited Lennon Walls, which are walls covered in Post-it notes, each with a message of dissatisfaction. In 2014, Ellis and co. ran a 102km route in the shape of an umbrella to show solidarity with the umbrella movement at the time.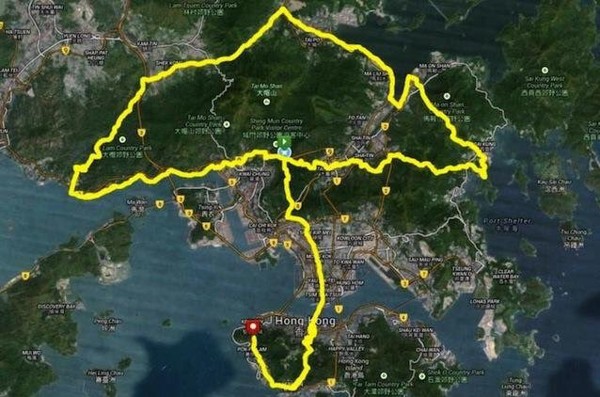 7. Clare Gallagher crowned fastest woman at Western States after epic battle; defending champion Courtney Dauwalter drops out
The Western States 100 (WSER100) is one of the most hotly contested races of the year. Little wonder so many of you tuned in as Gallagher took the lead off pre-race favourite Dauwalter.
Then, Brittany Peterson sneaked up on Gallagher, ensuring the drama remained right till the end. Gallagher pulled away to win.
6. Hong Kong protests spread to trail races, as runners chant slogans and wear posters calling for 'revolution of our times'
It might be hard for those outside Hong Kong to comprehend how protests dominated the news in Hong Kong. Races were no exception. Runners took their grievances to the trail, spreading their message by chanting "restore Hong Kong" and "revolution in our time" at the start of the Ferei Dark 45km. It was just one example of runners holding signs for photos, dressing in black, playing the protesters anthem Glory to Hong Kong or chanting during races.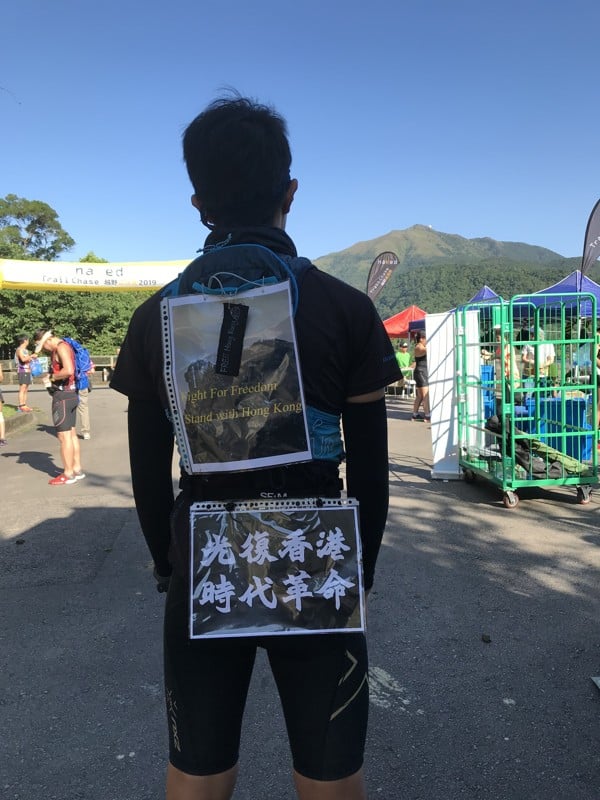 5. Jim Walmsley breaks Western States record for second year in a row, taking 20 minutes off former best time
As Gallagher was battling it out for first place at the WSER100, Walmsley was also pushing his limits. The American runner took 20 minutes off the course record, which he set in 2018. Having watched Walmsley blow up during WSER100 in 2016 and 2017, fans around the world loved to tune in and read as he compounded his status as one of the best runners in the world.
"It's one thing to win at Western States, it's a once in a lifetime thing, but to do it twice, puts you a bit more 'two time guy right here'," he said
4. Moroccan airline removes autistic Hong Kong ultra runner from flight, leaving him alone and frightened – and in a taxi to Marrakesh
Royal Air Maroc did anything but cover themselves in glory when a runner with autism was separated from those caring for him as he returned from the Marathon des Sables.
Wu Man-hang was barred entry to an overbooked flight, but even as other people offered to switch places with him, the airline staff refused to alter their decision, promising Wu would be on the next flight.
They failed to mention the next flight was from a different airport, four hours way by car. Fortunately, a potentially dangerous situation was handled well by Wu.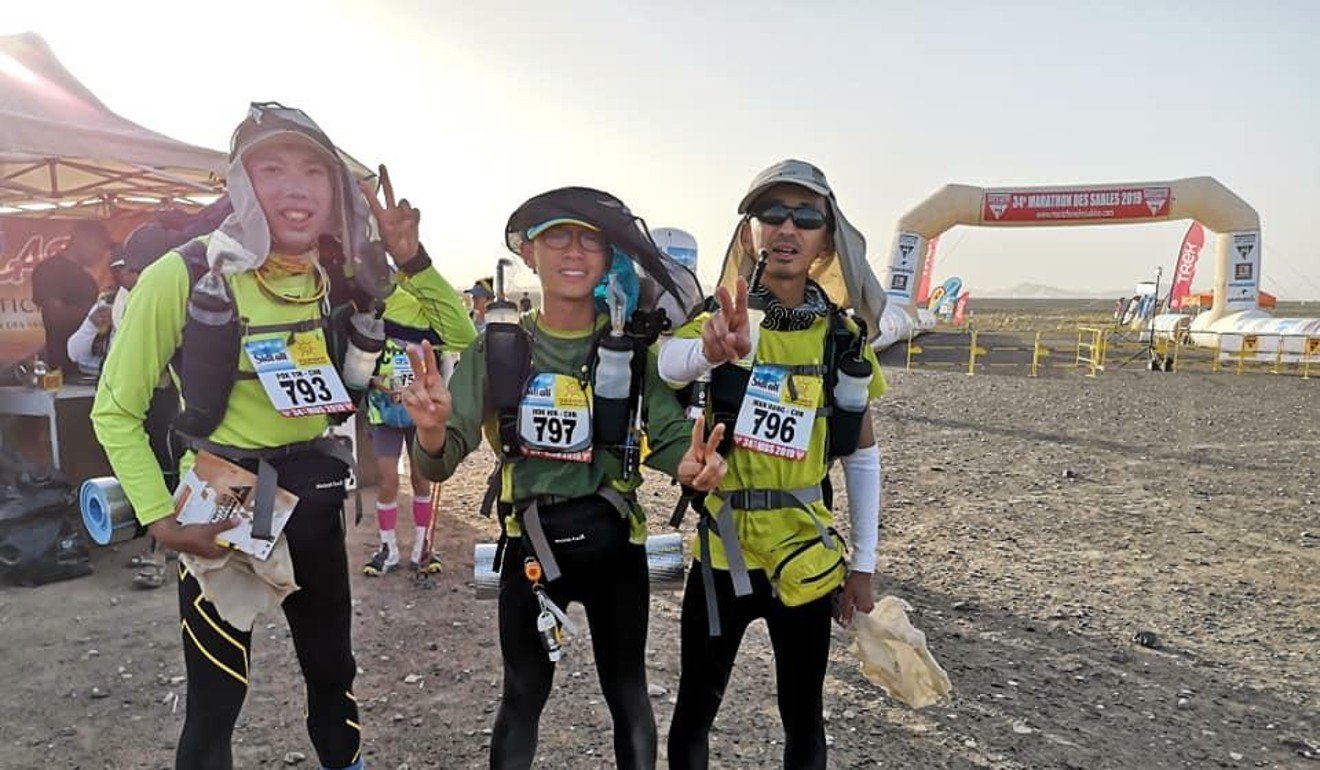 3. UTMB 2019: Courtney Dauwalter wins with dominant display – tough days are why she loves ultra running
Dauwalter cruised to victory in the 171km Ultra Trail du Mont Blanc, taking first place by an hour. She is one of the most popular runners in the sport, with her seemingly irrepressible positive attitude, so it's no wonder so many of you tuned in to read about her victory.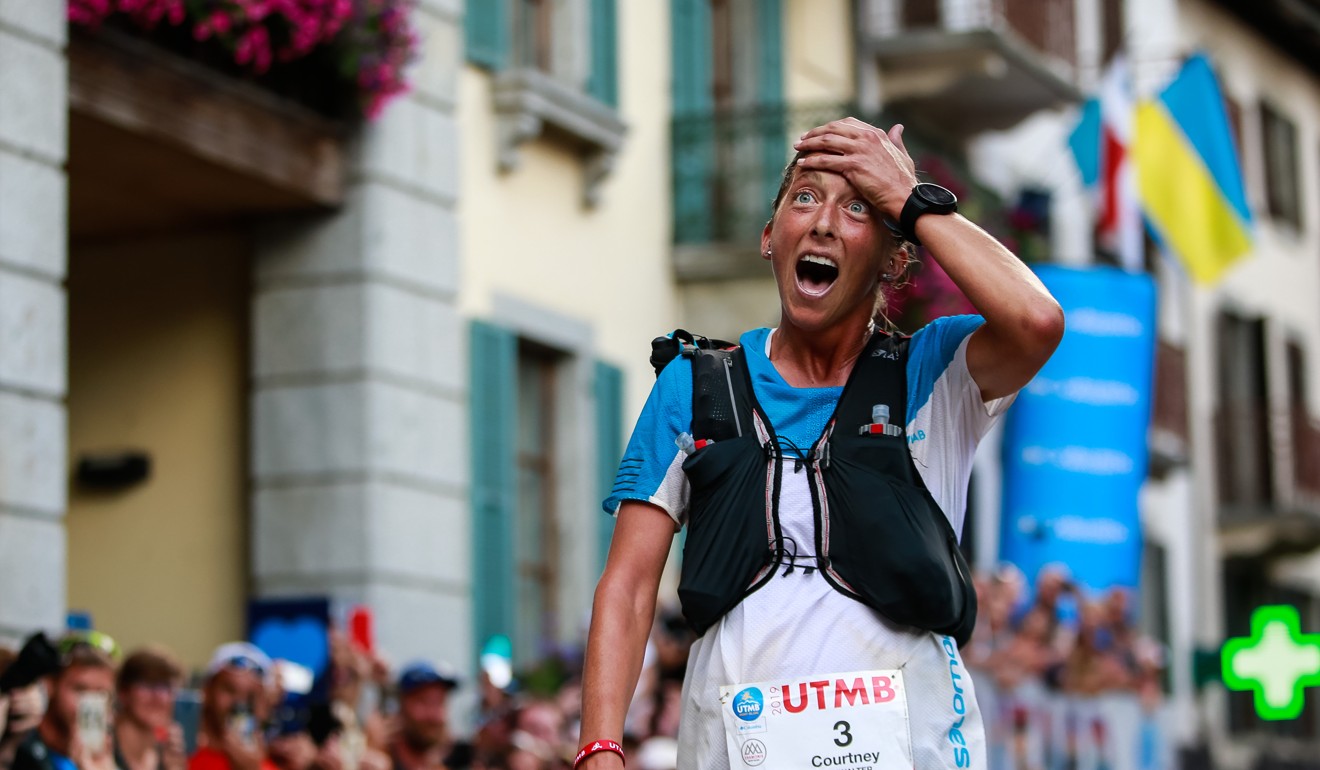 2. Why Eliud Kipchoge smiles during sub-two hour marathon – the science behind the historic grin
When Kipchoge ran 42km in under two hours, he wrote his name into the history books. He seemed to be having a great time, smiling away, long before the end.
This is road running, but trail and ultra runners know a thing or two about pain. So, it's not a surprise lots of you were interested in why his smile was forced. It was in fact a trick to try and make his body produce endorphins and mask his suffering.
1. Missing Hong Kong trail runner found dead after almost two days of searching; missing since Sunday afternoon
Tragedy struck the Hong Kong trail-running community when it lost Elvis Kwok Yuen-hung. The runner went missing during the Cam2 Sport race in September.
Everyone was gripped as the search took place. Local hero and firefighter Wong Ho-chung, who had come sixth at the UTMB just three weeks before, then won the Cam2 Sport race on the day but still had the energy to spend almost two days back out on the trails searching for Kwok.
Wong and his team of searchers' efforts were incredible. Sadly, Kwok, 32, was found dead in the early hours of that fateful Wednesday morning, almost two days after he had gone missing.