Trail world champion Ragna Debats is embarking on an epic year-long journey around the world with her partner, Pere Aurell, five-year-old daughter, Onna, and their two dogs, beginning in Hong Kong this month.
Debats and Aurell plan to run at least an ultra-marathon on every continent this year, exploring different corners of the world. They have dubbed the trip Rolling Mountains. The first race on their list is the Vibram Hong Kong 100 (HK100), on January 18.
They then plan to run the 100km Aconcagua Ultra Trail in South America, the 230km Volcano Ultramarathon in Costa Rica, the 166km Western States (if they win spots in the lottery) in the US, the 250km Ourea Trail in Europe, the 42km Kilimanjaro Trail Marathon, the 170km Ultra Trail du Mont Blanc in France, the 53km Crater Rim Ultra in New Zealand and the 100km Last Desert in Antarctica.
The original idea was for Debats, 40, to run a race and then return to Europe and prepare for the next one. But when Aurell agreed to come along, they realised they wanted to do something bigger and stay abroad as a family, travelling the whole time.
The many challenges of taking a five-year-old around the world is compounded by the fact both of her parents spend hours on the trails. Often, race organisers offer to look after the young one without even being asked. Other times, the pair reach out to the trail community for babysitters.
It was important to Debats to bring her the five-year-old this year. In Spain, where the couple live, children start school at six.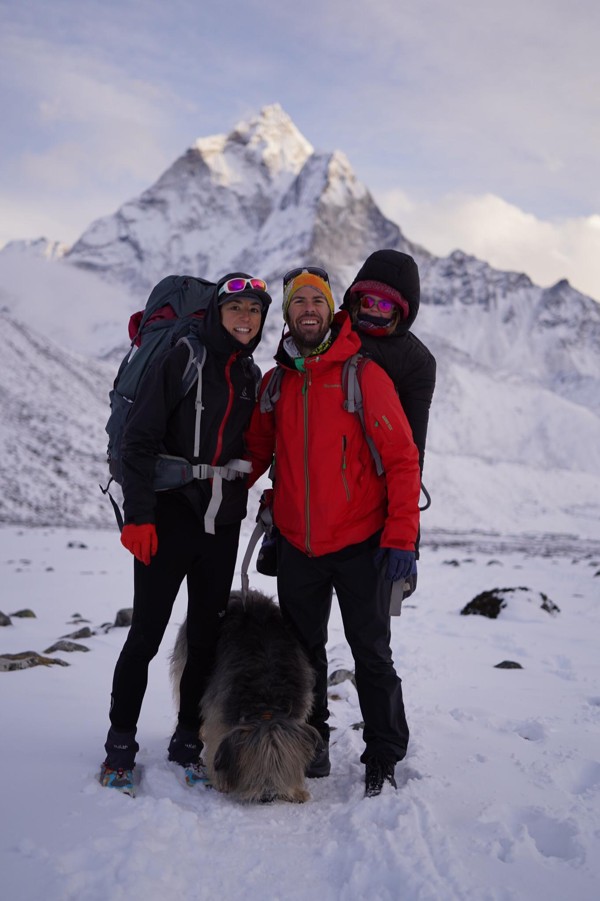 "She will miss three months of compulsory school. We talked to the school and they said 'what you are doing is great. If only every child could do that. It is a privilege to do something like this'," Debats, originally from Holland, said.
But three months is as long as Debats is prepared to let Onna miss of school.
"The first year of school is really important for a child. It's the base for making friends. Some friends you make in that year, you keep them for the rest of your life. So I didn't want her to miss that first year, not because of the stuff they learn but because of the social contact," she said.
Debats thinks her daughter is old enough to remember her trips abroad. But at the moment Onna is not interested in running. Debats thinks it might be because her only reference point is her parents, who run hundreds of kilometres and so Onna does not understand normal running.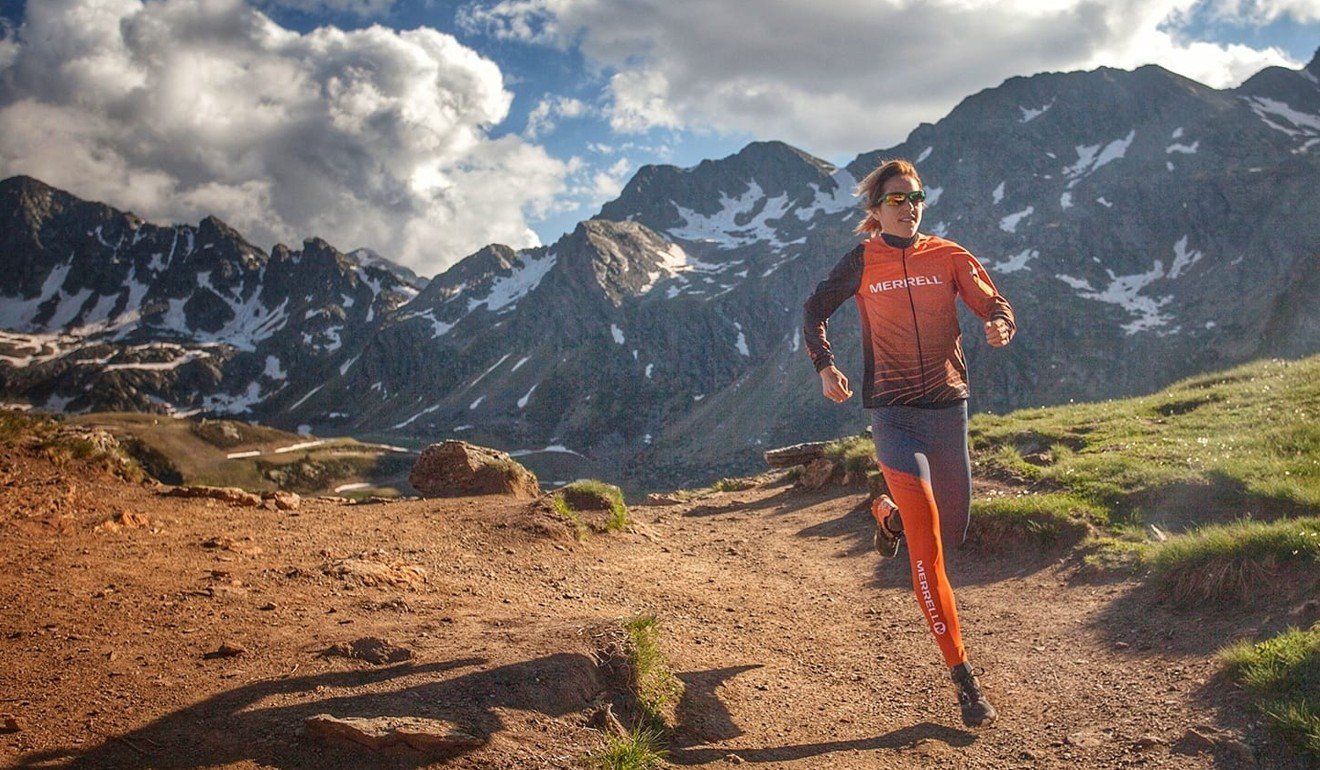 "She loves to move in the mountain, but she likes to play. She likes to go down them, she thinks its funny as she sees it as a game and says 'I can go faster than you'," Debats said. "Uphill she gets tired and needs a rest. It's playing and we never really push her. If she wants to run, she will start doing it."
As fun as the trip might sound, Debats and Aurell are intent on approaching each race as professionally as possible. They plan to have regular contact with their trainers and physios, and try to balance an athlete's diet with exploring local cuisines.
"People find it inspiring how we travel, how we cope and how we can be both elite athletes and travelling with a family," she said.
Aurell and Debats won the King of the Hills Alta Hong Kong Island Mountain Marathon on Sunday. Aurell set a course record, breaking the previous record that had been held for 15 years. Debats set the women's record. So their professional approach seems to be paying off.
Debats, sponsored by Merrell, has only been a full-time professional for two years. She was a horse trainer and rider until 2008 with aspirations of competing in the Olympics, but was left disillusioned after working in Germany.
She said the sport was controlled by a small group, picking who would go far and who would not. She said rigid standards were set for horses and she found she had to train them for examinations even when they were not ready, causing the horses issues further down the line.
"It was really against my nature. I couldn't accept it. I tried and then it was like fighting against myself. At one point, I said I don't want to, I couldn't," Debats said.
She moved to Spain, with the idea to step back from competitive sport. Her competitive nature meant her break did not last long, and soon, despite having never run before, she took up running in 2009. She built up from just 1km and when she could run for 30 minutes she decided to run on the hills.
"I didn't even know trail running existed. One day I was running down and a car came passed and people waved at me. When I got to the village, they were waiting for me there and said, 'we saw you running, you are a good runner, why don't you compete?'," and they offered her a place in a race the next day.
"It was completely new and I felt completely destroyed," she said. "But I really, really liked it."
She improved and used the sport to explore the mountains. It set her on a journey to semi-professionalism and now life as a full-time athlete. She is one of the favourites for the competitive HK100 but she isn't racing against the other runners.
"If I win, and I didn't have a good race for myself I'm not so happy," she said. "If I don't win and I gave it all, I'm more happy."